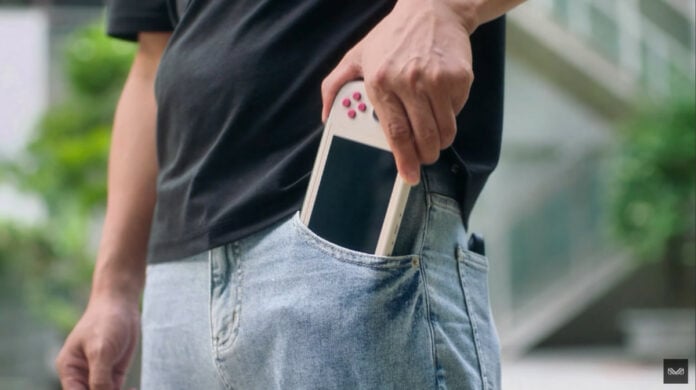 Ayaneo, the company synonymous with powerful handheld consoles, recently debuted its latest $899 Ayaneo Air 1S and limited-edition Air 1S Ultra SKUs to the masses.
The portable gaming machine maker touts this little monster as "the world's thinnest and lightest AMD 7840U handheld," and taking a look at the key specifications reveals those sentiments seem to ring true.
The back of the box reveals that the standard Air 1S measures only 224mm wide, 89.5mm in length, and 21.6mm thick, and weighs a sultry 450g. Meanwhile, the limited-edition Air 1S Ultra sheds portliness by sitting pretty at a mere 18mm thickness and 405g weight.
Comparing notes with other popular handhelds, such as the Valve Steam Deck at 669g and Asus Rog Ally Z1 edition at 608g, reveals the device should bode well for both portability and extended play sessions. Mind you, those do carry larger 7in screens.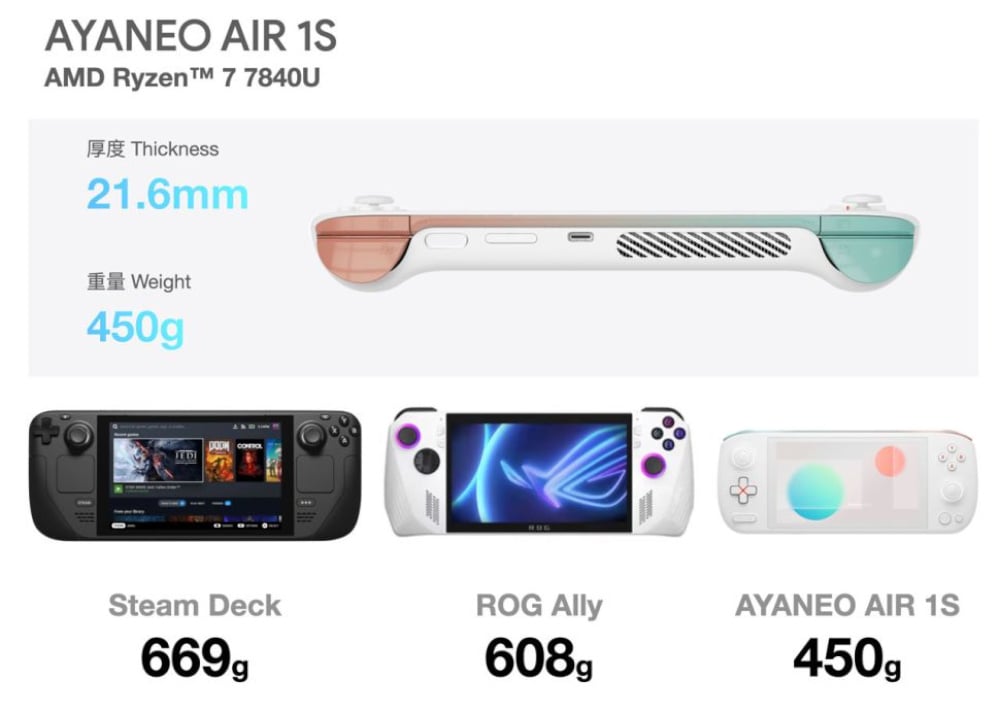 Speaking of screens, 5.5in 1080p OLED display might not seem like much, but considering the size, we assume prospective purveyors can expect higher-density PPI, providing rich colour, plus deep and dark contrast ratios.
Furthermore, the device is no slouch in the performance department; it runs an AMD Ryzen 7 7840U processor that's married to either 16GB or 32GB of LPPDR5X memory, with storage capacities starting from 512GB all the way up to a 4TB SSD, which we assume is upgradable as it uses a standard M.2 2280 form factor.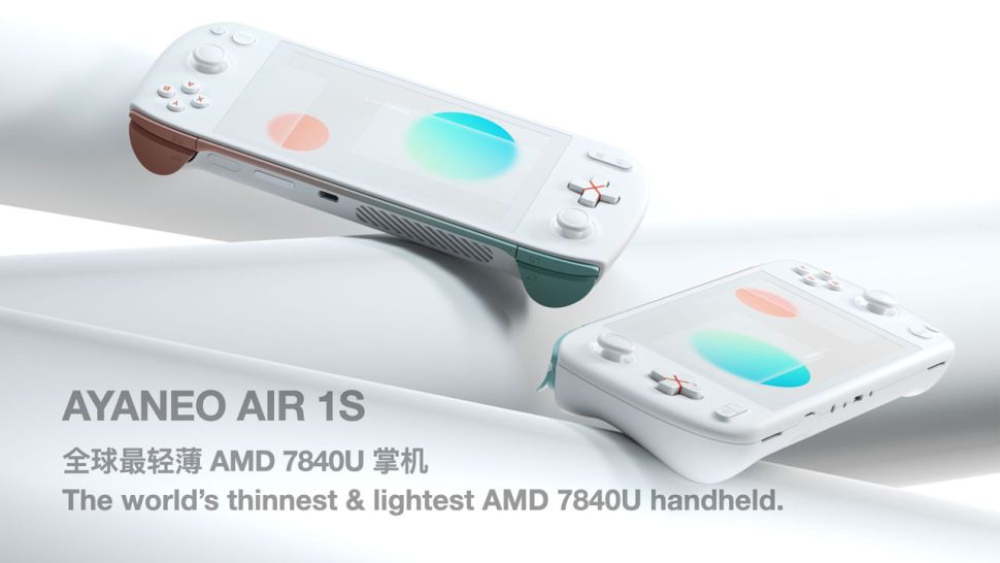 Meanwhile, it's powered by a large 10,050mAh battery which should get you decent playtime. Device I/O seems well-rounded and features two USB 4 Type-C ports, a single 3.5mm headphone jack, and even a TF card slot for expandable storage. There's also Wi-Fi 6E and Bluetooth 5.2 for wireless connectivity, and two dual stereo speakers for audio. Also, can't forget that the device ships standard with Windows 11. Nice.
That's not all, controls are also nothing to scoff at, and feature two hall-effect sensor analogue sticks, a standard D-pad, hall triggers, dual six-axis gyroscopes, and even vibration feedback. It would be interesting to see how the engineers managed to pack all that hardware in such a small frame. Impressive.
Perhaps it is slightly unfair to compare the Ayaneo Air 1S with the Nintendo Switch Lite, but I can't help but see the striking similarities; both are smaller, more portable versions of much bigger counterparts, designed exclusively for on-the-go handheld play.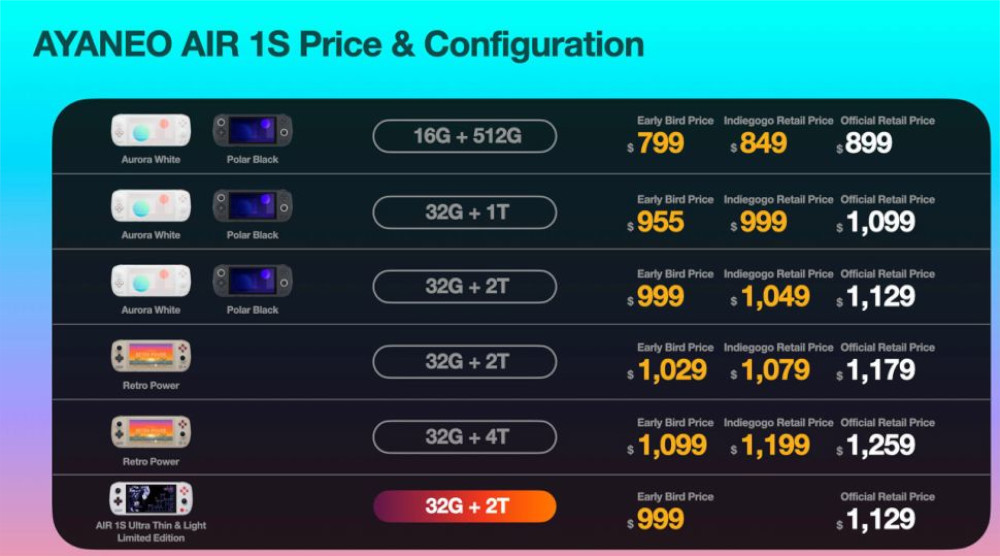 However, there is a striking difference, and that's in the price. Whereas the baby Switch often goes on sale for about $199, and arguably less impressive specs, the latest device from Ayaneo costs considerably more and starts from $899 all the way up to $1,259, placing it in a niche market reserved for only the most die-hard handheld fans. Nevertheless, the concept and engineering behind it is still quite impressive, to say the least.
Available via Indiegogo, Ayaneo Air 1S and Air 1S Ultra pre-orders kick off from July 11 and will begin shipping in early August.