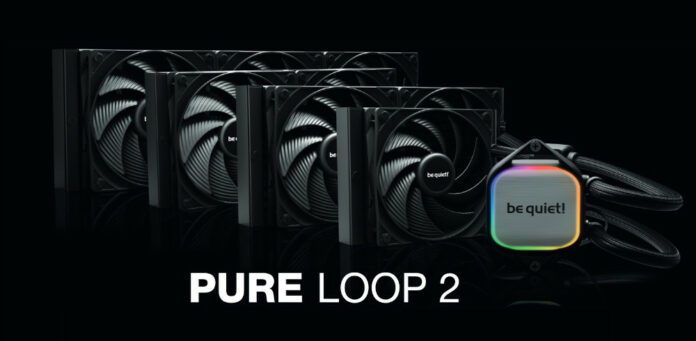 be quiet! has announced the Pure Loop 2 AIO liquid cooler series combining performance, silence, and serviceability, all in a sleek and easy-to-use design.
Slotting between the Silent Loop 2's performance and the Pure Loop 2 FX RGB goodness, new Pure Loop 2 doubles on the original's features and offers an all-black design with a brushed aluminium finish on the CPU block alongside RGB around the brand's logo.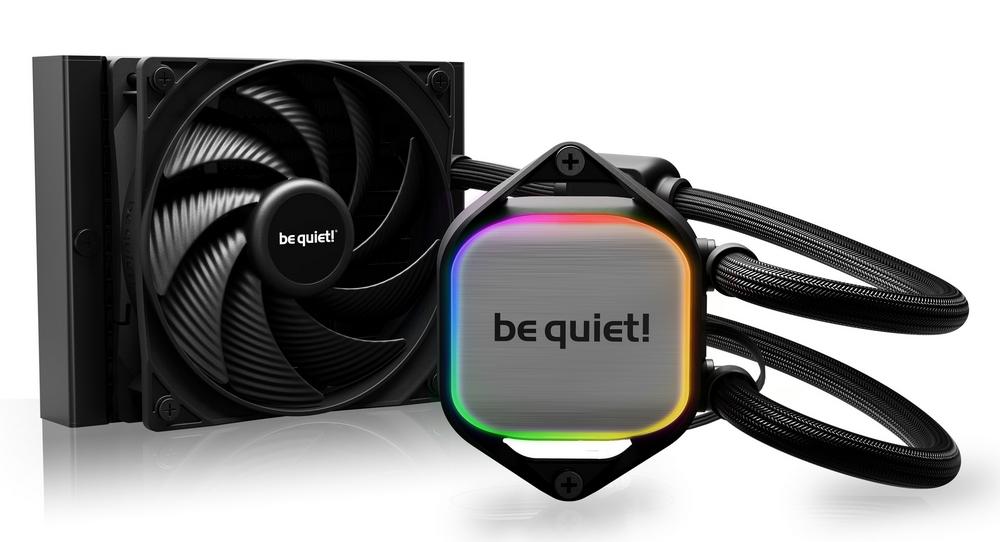 This series will be available in four sizes, 120mm, 240mm, 280mm, and 360mm, respectively measuring 157mm, 277mm, 317mm, and 397mm long, with 27mm thickness on all models. The radiators are made from aluminium, sprayed in black paint for maximum stealth, whereas the base plate uses nickel-plated copper.
Talking of which, the CPU block is the only portion that gets a bit of RGB lighting since the included Pure Wings 3 fans are devoid of any. However, what they lack in bling they recover thanks to optimised performance and noise, with maximum speed reaching 2,100rpm on 120mm fans and 1,800rpm on 140mm.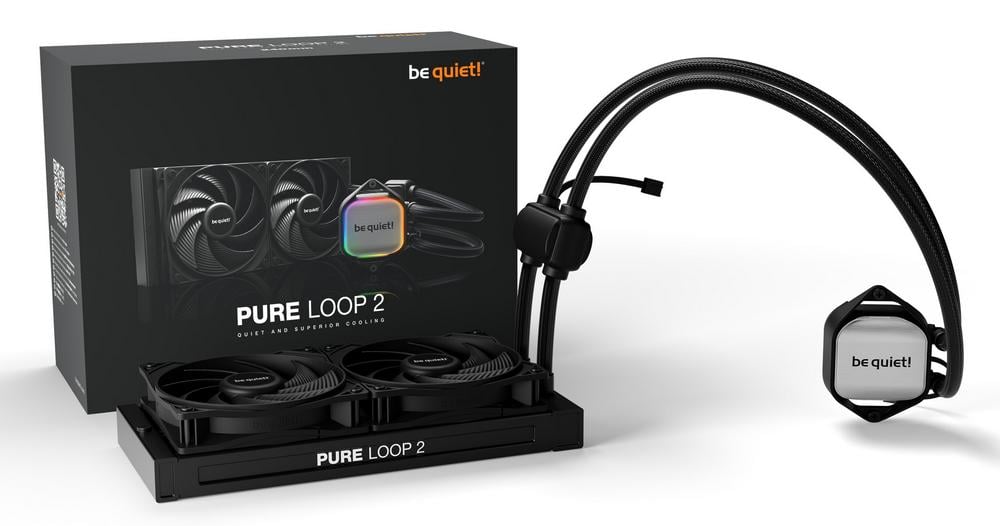 Unlike many AIOs, Pure Loop 2 takes the pump outside of the CPU block and puts it between the tubes. be quiet! claims that this approach, in addition to a doubly decoupled PWM pump, reduces vibrations to an absolute minimum while operating from 4,000 to 5,500rpm.
According to specs, the loudest model is the 360mm, producing 17.2dBA at 50 per cent speed, 29.1dBA at 75 per cent, and 36.8dBA at 100 per cent, with the 120mm exhibiting only 13dBA of noise at 50 per cent. Impressive.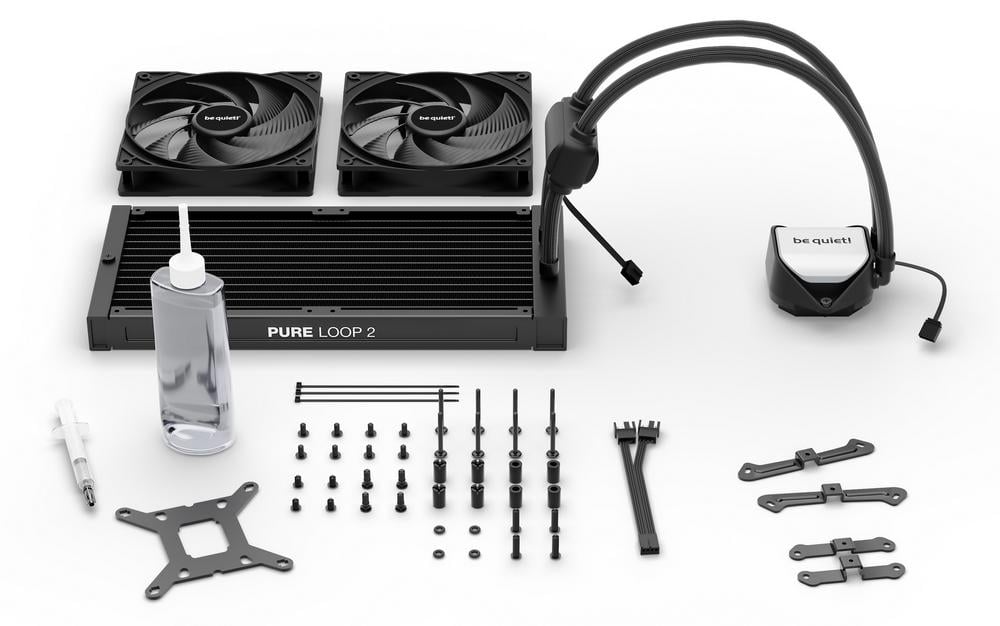 The best part for some will surely be the ability to maintain and refill the liquid easily when needed, giving these AIOs a new lease of life, unlike many competing products. be quiet! even includes a bottle of liquid, which is a nice attention that should avoid any liquid mixing that may introduce particles susceptible to cloging the pump or water block fins.
Unsurprisingly, Pure Loop 2 coolers are compatible with all recent sockets, namely Intel's LGA 1700 / 1200 / 1150 / 1151 / 1155 and AMD's AM5 / AM4.

The Pure Loop 2 liquid cooler series will be available from October 10 at $99.90 / €89.90 / £84.99 for the 120mm model, $114.90 / €104.90 / £99.99 for the 240mm, $124.90 / €114.90 / £109.99 for 280mm, and $139.90 / €129.90 / £125.99 for 360mm, all backed by three years of warranty.