Jump to: Specs | Performance | Conclusion
The humble PSU is often overlooked when specifying a new build. That's unfair because it does one of the most important jobs and picking the optimum supply for your rig will pay dividends in the long term.
Power requirements are mostly driven by two components: the CPU and graphics card. Nvidia, for example, reckons a build centring around GeForce RTX 3060 Ti ought to have a minimum 600W PSU, with at least one 8-pin PCIe connector available. You can add another 100-200W on top for an overclocked system, so purchasing an 850W supply is an eminently good choice.
German specialist be quiet! is well aware of the popularity for mainstream PSUs and has recently updated the Pure Power portfolio with 850W and 1,000W models. Coming in behind Dark Power and Straight Power series in terms of specification, Pure Power 11 takes a more measured approach by balancing features against cost.
Pure Power 11 itself is segregated into three sub-categories: PP11 FM (fully modular), PP11 CM (cable management, captive 24-pin), and PP11 (fully-captive cabling). The PSU in for review today is the Pure Power 11 FM 850W, so let's take a closer look.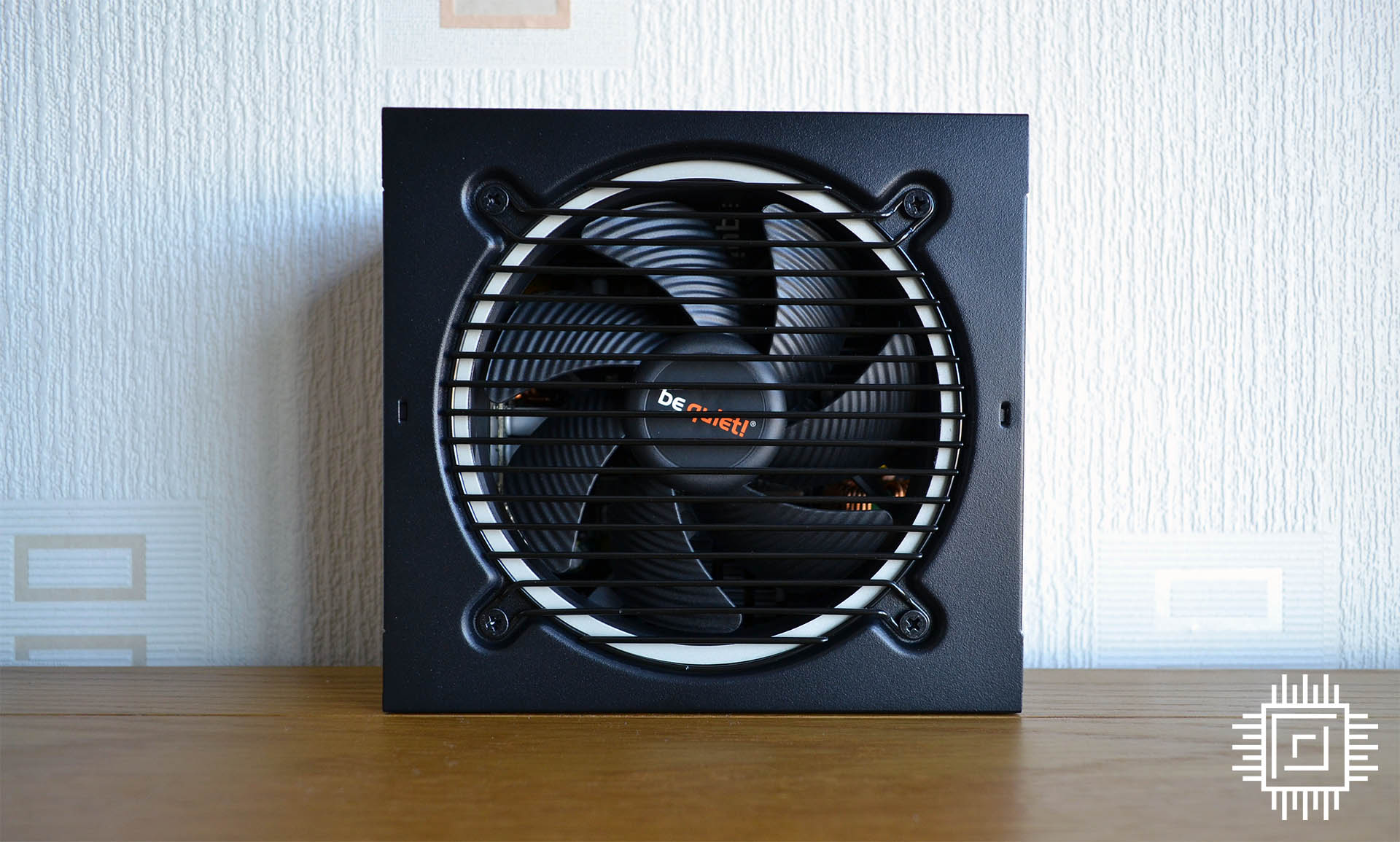 Pure Power 11 FM has previously been available in 550, 650, and 750W capacities. It is common for manufacturers to split a sub-range into different chassis but be quiet! doesn't do that. All FM supplies use the same casing measuring 160mm long, 150mm wide and 86mm tall.
The 850W and 1,000W models do have slightly more powerful fans (known as HS vs. MS), understandably, and the 120mm spinner can ramp up to 2,000rpm when need arises. In be quiet! tradition, the four-pole, rifle-bearing fan is on at all times, humming along at 700rpm when the supply is idling.
By contrast, the 750W MS model runs at a more modest 450rpm in the same state – yet being fair, we couldn't hear our 850W sample's spinner over the noise generated by testing gear. Going up to Straight or Dark Power elevates the fan to a 135mm FDB model, if you're interested.
Build quality is good, and the supply is all the better for being shorn of superfluous extras such as RGB and overclocking keys.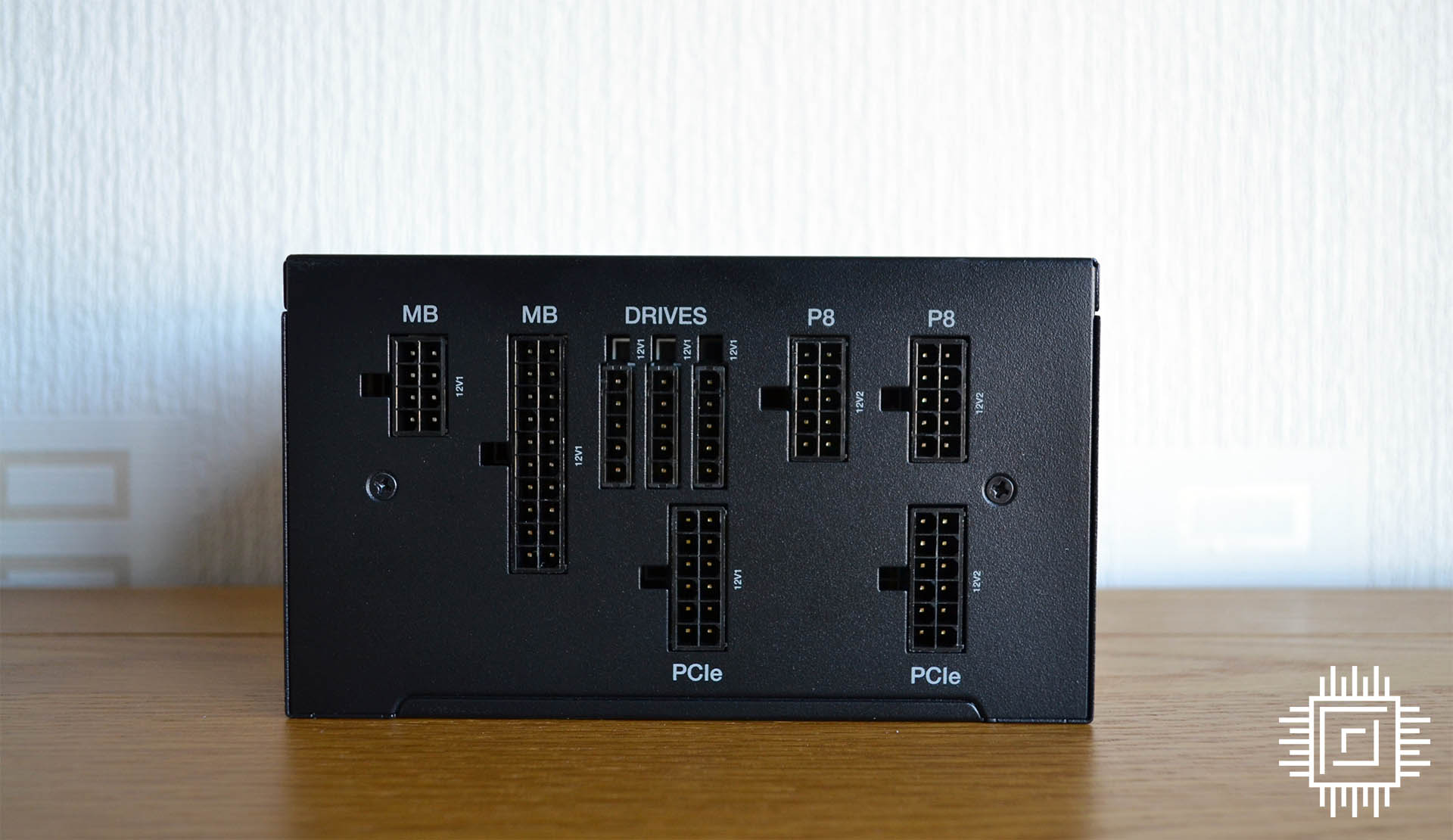 The fully-modular nature means cables need to be attached separately. All bar the main 24-pin are flat. Two PCIe inputs lead to a total of four 8-pin connectors, in two groups of two. We have no problem with that as it's difficult to envisage more being used in conjunction with an 850W supply; if you need extra, the 1,000W has six.
Dual 12V P8 make sense for many modern motherboards, but is be quiet! missing a trick by not including three, ostensibly for monster boards? Perhaps. We have no issue with overall cable length and spacing employed. At this capacity and for intended systems, there is no need for forward-looking PCIe 5.0 support.
Power to 12V lines
| DC Output | 3.3V | 5V | 12V1 | 12V2 | -12V | 5Vsb |
| --- | --- | --- | --- | --- | --- | --- |
| Max Current | 22A | 22A | 40A | 36A | 0.3A | 3A |
| Combined | 120W | – | 849.6W | – | 3.6W | 15W |
| Power | | | 850W | | | |
Pure Power 11 FM uses a dual 12V rail design enabling the full capacity to be shunted down to the CPU and graphics cards. The quality of a PSU is oftentimes indirectly related to the ambient temperature at which it can sustain peak capacity; PP11 FM manages 850W at a respectable 40°C.
Another method to discern quality is to evaluate the supply's efficiency. Being a third-tier solution, it easily manages 80 PLUS Gold certification, with be quiet! claiming 93.3 per cent at 50 per cent load.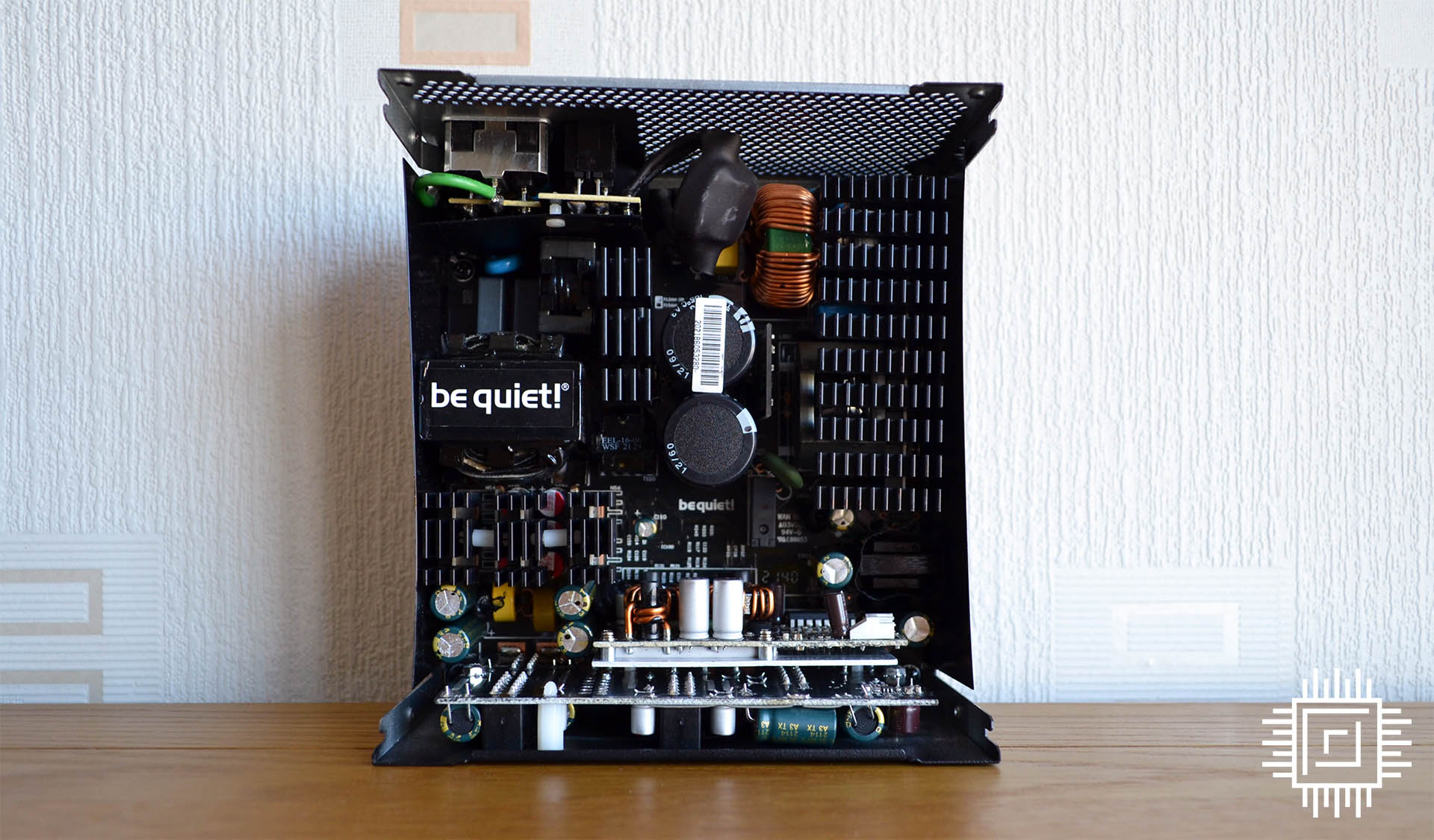 Quoted efficiency is actually very close to the dearer Straight Power 11 Platinum 850W PSU, but as we know from experience, obtaining a further one per cent requires serious engineering effort. Helping along efficiency for the minor rails, be quiet! uses DC-to-DC translation from the main 12V line.
There are no surprises internally. Heatsinks are attached well, soldering is decent, while a couple of Teapo 105°C-rated 400V 390 uF caps are good to see.
One minor disadvantage of be quiet!'s supplies is warranty. Only the most premium Dark Power range has a 10-year warranty, others make do with five, and this cover is at odds with the 10 years we typically see on rivals' mainstream models.
Testing Methodology
Club386 uses a dedicated Chroma DC load mainframe capable of evaluating the electrical capability of PSUs up to 1,200W in capacity.
| PSU | Capacity | Rating | Price |
| --- | --- | --- | --- |
| be quiet! Pure Power 11 FM | 850W | 80 PLUS Gold | £109.99 |
| Corsair RM850x (2021) | 850W | 80 PLUS Gold | £124.99 |
For our first PSU review we have chosen to compare the be quiet! Pure Power 11 FM to a slightly dearer Corsair RM850x. Both have the same 850W capacity.
12V voltage regulation



Most of the load is naturally pushed down to 12V rails. It is therefore important the unit is able to supply components without deviating too much from the required voltage; great PSUs have brilliant regulation with respect to stability.
At a minimum we like to see more than 11.85V at 100 per cent load. The be quiet! Pure Power 11 FM does well enough.
Wide-load efficiency



This is the area in which a typical consumer PSU works well. Only seven per cent is wasted at 50 per cent load, and no supply is 100 per cent efficient when converting AC current to DC, so compared to the absolute best possible – 80 PLUS Titanium, which costs considerably more – it is only marginally behind.
For our purposes, the review supply is better than the Corsair at higher wattages.
Low-load efficiency



It is also important to evaluate how a supply performs when the load is low; most computers run in a near-idle mode for long periods. My PC is pulling 51W as I type this. Being ultra-critical, the Pure Power 11 FM could do better here.

Show your support for impartial Club386 reviews
Club386 takes great pride in providing in-depth, high-quality reviews built on honest analysis and sage buying advice. As an independent publication, free from shareholder or commercial influence, we are committed to maintaining the standards our readers expect.
To help support our work, please consider making a donation via our Patreon channel.
Ripple measurements



It's bordering on unfair to compare against the Corsair RM850x because it uses in-line capacitors for its cabling. These are predominantly for suppressing ripple, which is generated from the conversion between incoming AC and component-optimised DC. Nevertheless, a maximum figure of just 22.4mV is considered excellent when the ATX specification allows up to 120mV.
Temperature and noise


Though be quiet! doesn't use the premium Silent Wings 3 fan found in Straight Power 11, we're pleasantly surprised by how well the 'silence-optimized' spinner does. It keeps the chassis cool and makes discernibly less noise than the comparison Corsair. Excellent numbers here.
Conclusion
A good power supply in 2022 demands a few key features. Impressive electrical performance, handsome relative value, a sensible array of cabling, quiet operation, and restrained proportions are some of them. Hitting each of these is the Pure Power 11 FM 850W power supply.
Considered a third-tier PSU from German specialists be quiet!, it's good enough to be the workhorse for many systems, OEM or otherwise. For the same capacity the upticks in specification for Straight Power 11 (£130) and Dark Power 12 (£190) are, for the majority, not worth the extra cash.
It's a shame warranty is only five years, but that is it for our list of gripes. As the supply inches closer to £100 at retail, which usually happens a few weeks after launch, be quiet!'s Pure Power 11 FM 850W ought to sell well.

be quiet! Pure Power 11 FM 850W
Verdict: A no-nonsense power supply that's good in all areas. A dependable choice for a mainstream build.
Pros
Good wide-load efficiency
Decent pricing
40°C ambient rating
Surprisingly quiet

Cons
Five-year warranty
Low-load efficiency could be better


Club386 may earn an affiliate commission when you purchase products through links on our site. This helps keep our content free for all. Rest assured, our buying advice will forever remain impartial and unbiased.