Jump to: Build | Performance | Conclusion
Enermax is a name steeped in PSU tradition going back well over 25 years. Once the go-to solution for performance PCs, a myriad of competitors now boast extensive catalogues and PSUs for all occasions. Enermax hopes to get back into the spotlight with its latest mass-market supply. Enter the 80 Plus Gold-certified Revolution D.F.X.
Arriving in sensible enthusiast capacities of 850W, 1,050W, 1,200W, and 1,600W means it's primed for high-performance rigs featuring components such as Core i9 / Ryzen 9 and premier GeForce or Radeon graphics cards.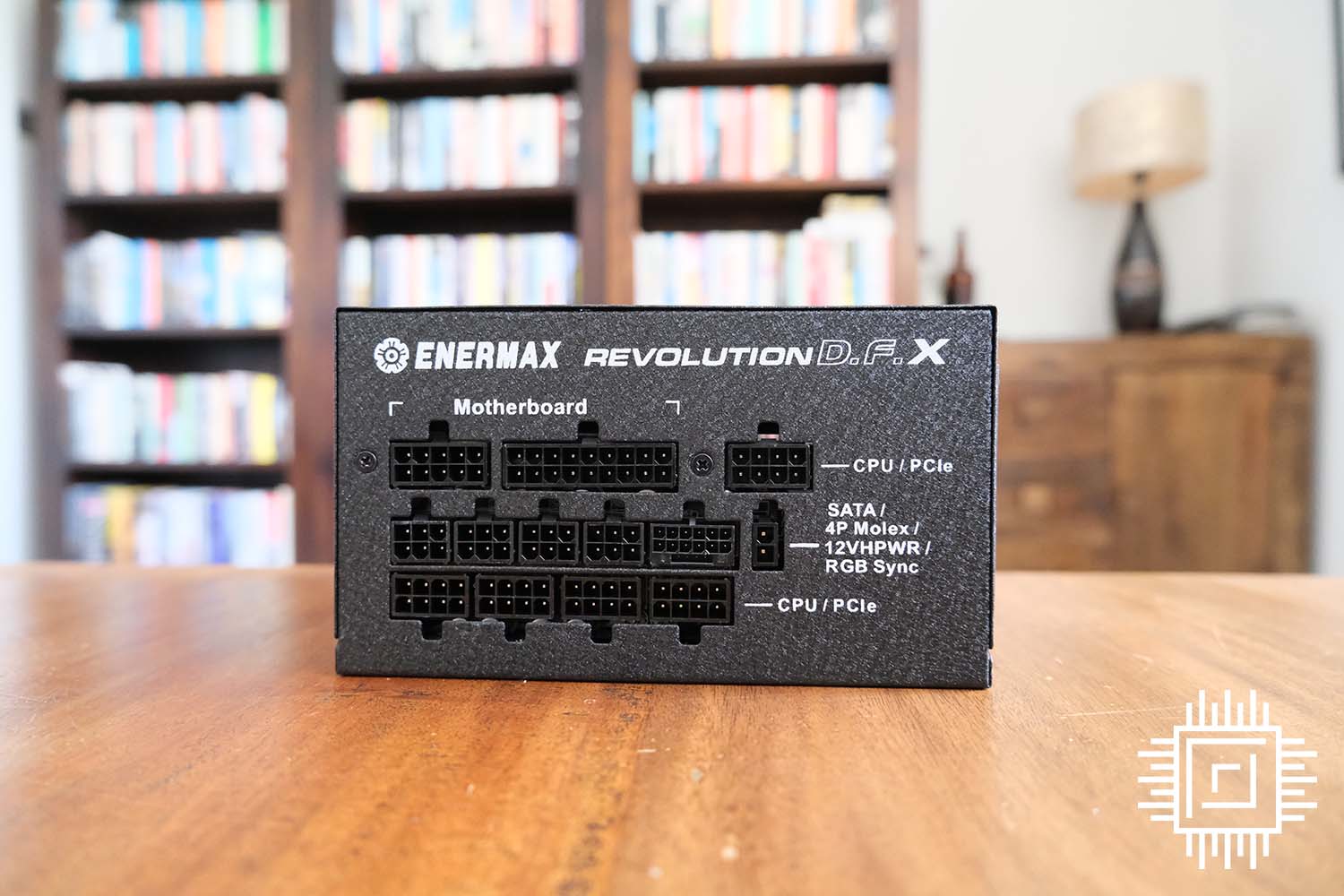 Build
Top marks for keeping casing as small as possible. D.F.X measures the standard 86mm high and 150mm wide but only a space-saving 140mm deep for all supplies other than the 170mm-long 1,600W behemoth. The mottled design keeps fingerprints at bay, which is a personal bugbear on rival designs.
No modern supply passes muster without having 12VHPWR, and D.F.X duly obliges with a native connector capable of delivering up to 600W for power-hungry cards. Here's looking at you, Nvidia GeForce RTX 4090. There's little demand for secondary cards in a system, but even so, Enermax includes a further cable whereby another 12VHPWR terminates in traditional dual 8-pin. Handy, we suppose, for rendering PCs or GPU-centric workstations.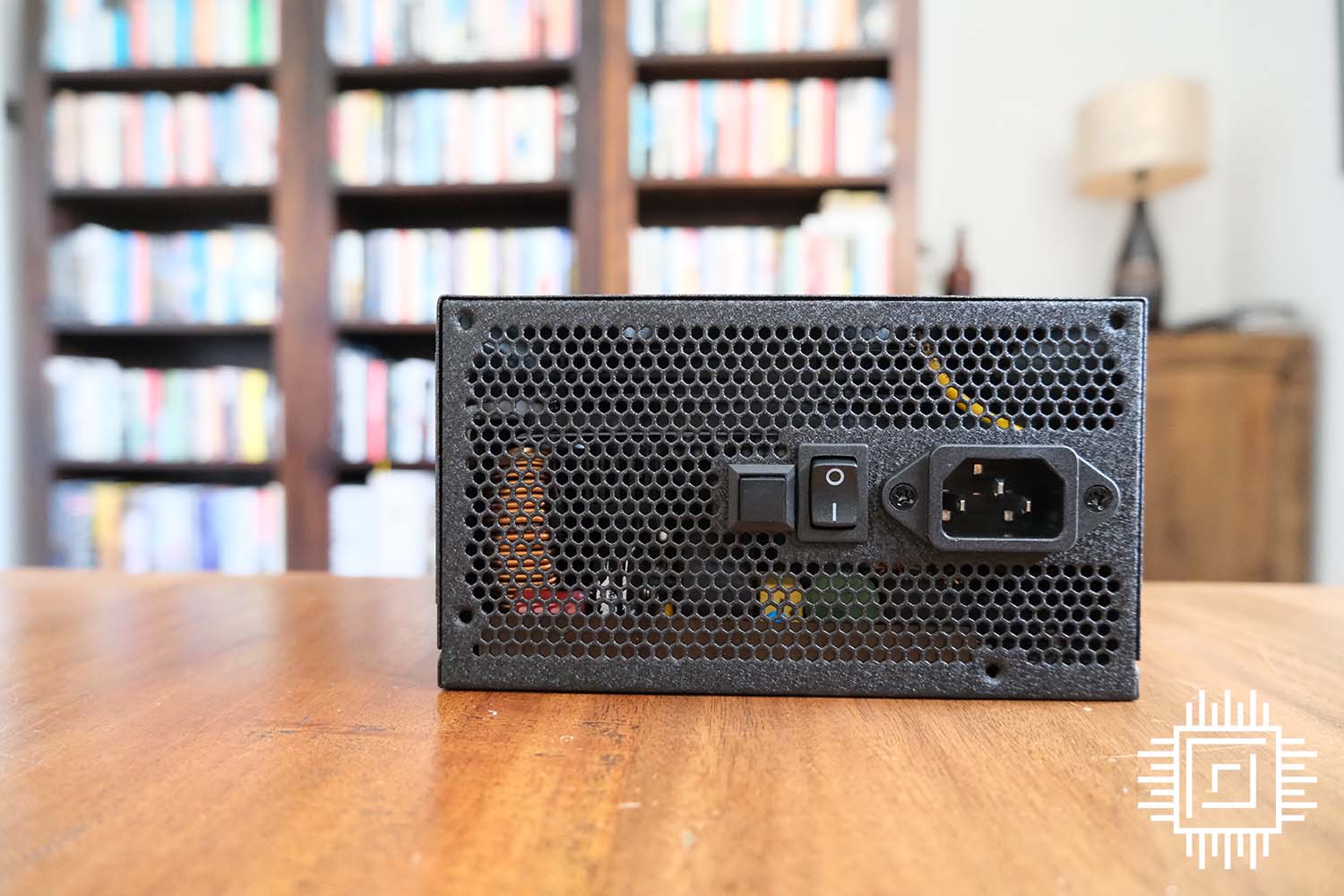 There's merit in opting for an 80 Plus Gold rating as the requisite engineering for 80 Plus Platinum or Titanium inflates price substantially for most manufacturers. Enermax has those bases covered with Platimax and MaxTytan models, respectively.
This 1,200W offering retails for around £200, a consistent figure against competitor supplies featuring the same level of technical specification.
A couple of interesting things to note. The outward-facing side features RGB lighting behind the lettering, and while it works just fine out of the box, Enermax provides lighting customisation via a 3-pin ARGB motherboard cable connecting to a special input on the PSU. It's a neat touch in a world chock full of homogeneous designs. A button on the rear provides a one-touch option for switching off lighting, though the company also supplies a coloured sticker that goes right over the lettering. Fake, always-present RGB, if you will.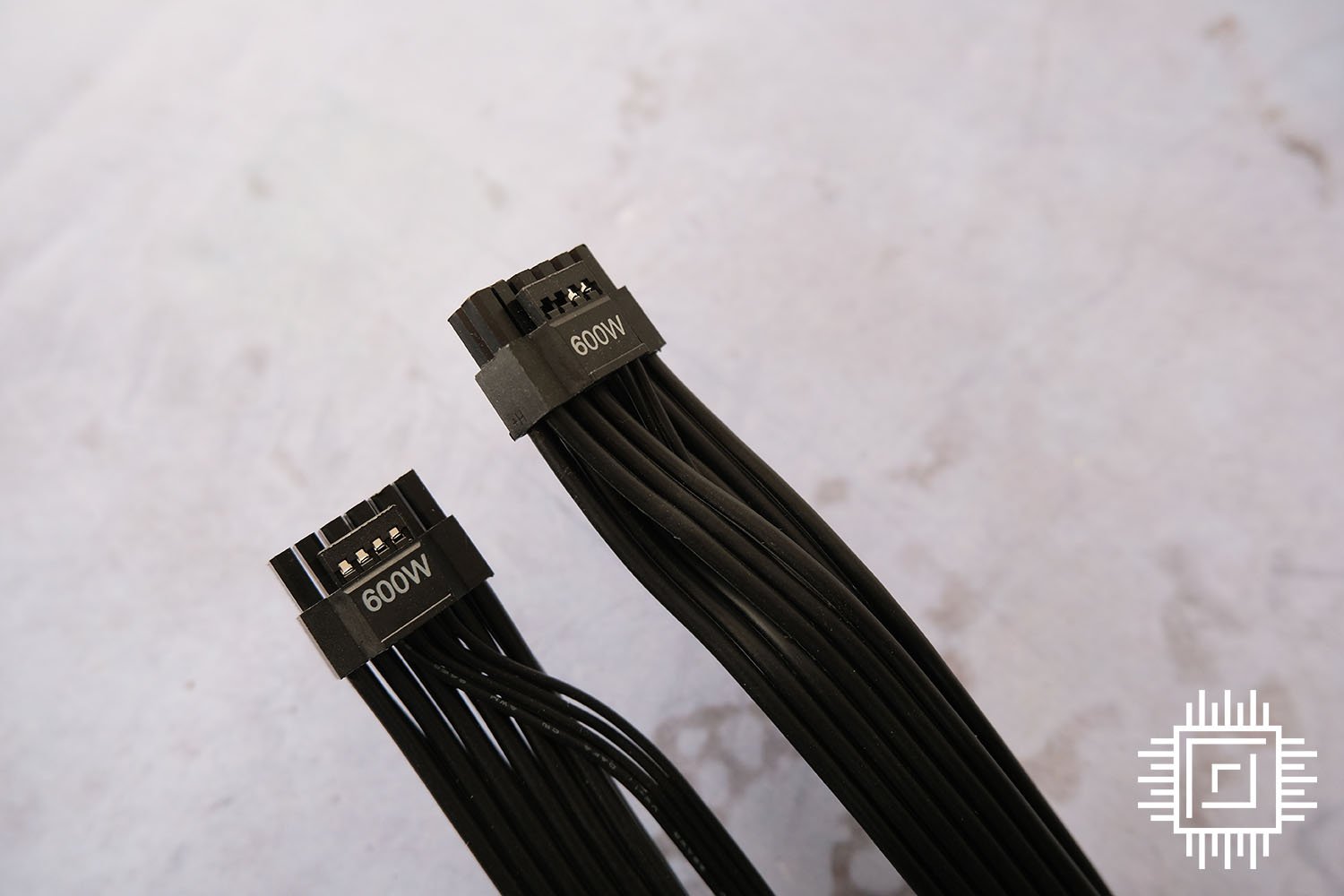 Enermax also chucks in a bridge jumper designed to kickstart the supply without the need for a motherboard. Attaching to the end of the ATX power cable, it shorts the supply into activating. You may need to do this when powering a pump and filling a watercooling loop, so it's a nice addition. To be transparent, you can buy such a device for a couple of quid.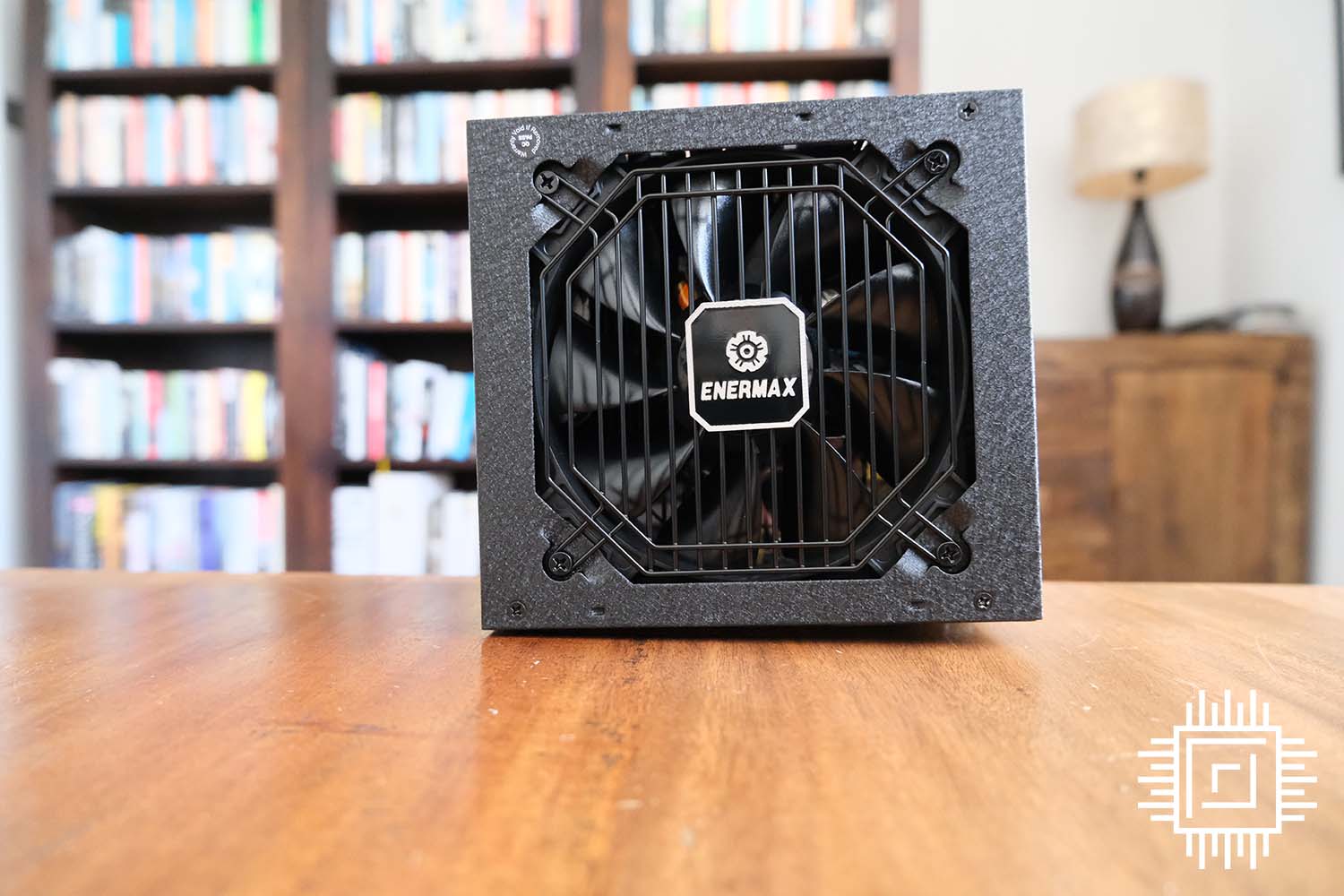 Being small has other ramifications, too. The supply uses a fluid dynamic bearing 120mm fan – identified as PFERS-12H – capable of spinning at up to 2,300rpm. Larger supplies tend to shoehorn in 140mm fans that spin more slowly and quietly for a given amount of airflow.
A semi-passive mode is handy because the fan only switches on at around 20 per cent capacity, translating to 240W for this model. In other words, you won't hear it when your PC is idling.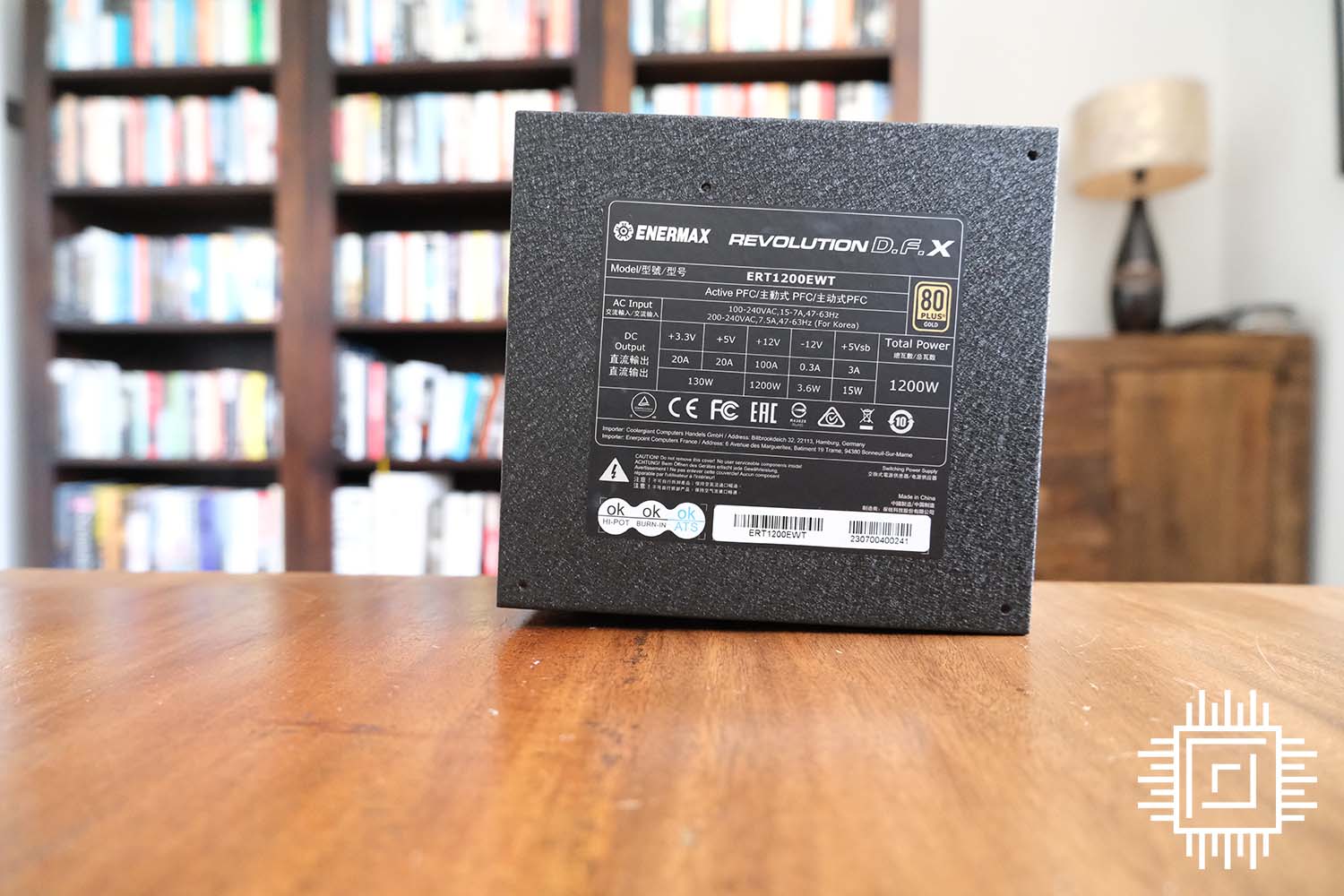 The PSU uses a single-rail 12V design robust enough to provide 1,200W for power-hungry components such as graphics cards and CPUs. It speaks to good engineering that the Revolution offers full power at an ambient 40°C – cheaper supplies tend not to divulge operating temperatures.
D.F.X is a half-bridge LLC design. Breaking it down, this means it carries two MOSFETs for generating high-frequency square-wave alternating current. A full-bridge supply, on the other hand, uses four, is more efficient, and is often found in 80 Plus Platinum or Titanium models. Regarding the second part, LLC, the Revolution carries two coils/inductors and a single capacitor, which converts the square wave into low-distortion sine waves necessary for the smooth operation of PC components. The underlying technology is sound for 1,200W models positioned at around £200.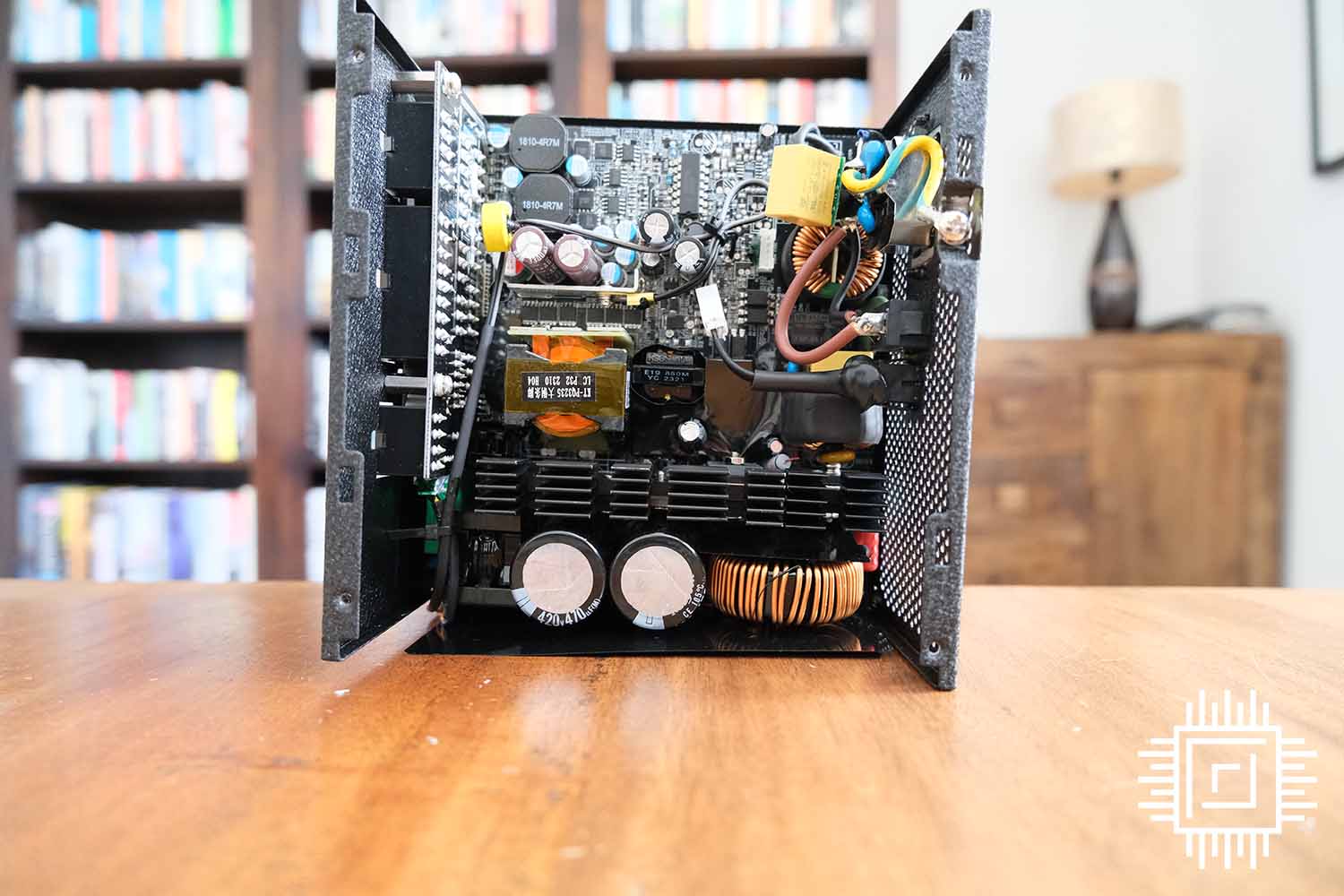 Knowing D.F.X doesn't have a heap of space to work with, the internals are very neat. Rubycon manufactures primary capacitors while Nichicon is on duty for secondary, and both Japanese-made solutions are rated to best-in-class 105°C.
Laying out the black heatsinks across the chassis is sensible insofar as there's a decent opportunity for airflow to cool them. Enermax has enough confidence to back the supply with a 10-year warranty, which is not what we see from every manufacturer.
Performance
12V regulation
| | | |
| --- | --- | --- |
| Wattage | Revolution D.F.X 1,200W | Pure Power 12 M 1,000W |
| 100W | 12.06V | 12.08 |
| 400W | 12.04V | 12.04 |
| 800W | 11.99V | 11.98 |
| 1,000W | 11.97V | 11.93 |
Club386 uses a dedicated Chroma DC load mainframe capable of evaluating the electrical capability of PSUs up to 1,200W in capacity. PSUs typically produce higher-than-ideal voltages with low loads and then sag and struggle as the load increases. One indirect way of knowing a supply's intrinsic quality is to look at performance at 100 per cent load and evaluate how close it is to a perfect 12V.
Compared to another 80 Plus Gold supply from be quiet!, albeit with a lower total wattage, we see Enermax produces marginally better results for overall 12V regulation.
Wide-load efficiency
| | | |
| --- | --- | --- |
| Wattage | Revolution D.F.X 1,200W | Pure Power 12 M 1,000W |
| 100W | 87.3 per cent | 88.8 per cent |
| 400W | 93.4 per cent | 93.2 per cent |
| 800W | 93.1 per cent | 93.0 per cent |
| 1,000W | 90.6 per cent | 90.9 per cent |
You are not going to see huge variations in efficiency amongst similar PSUs. We'd consider 400W a good benchmark for a PC running heavy CPU loads. As such, the Revolution D.F.X only takes 428W from the wall. Every saved watt is more important than ever.
Low-load efficiency
| | | |
| --- | --- | --- |
| Wattage | Revolution D.F.X 1,200W | Pure Power 12 M 1,000W |
| 20W | 72.2 per cent | 74.9 per cent |
| 40W | 78.0 per cent | 81.8 per cent |
| 60W | 83.5 per cent | 86.3 per cent |
| 80W | 86.0 per cent | 88.0 per cent |
Examining low-load efficiency is equally important if, like us, your PC spends a vast amount of time in an idle state. The Club386 test platform, for example, idles at just 67W.
It's harder for a 1,200W model to scale down to these figures, and anything above 70 per cent on the 20W test is indicative of a well-engineered supply.
12V ripple suppression
| | | |
| --- | --- | --- |
| Wattage | Revolution D.F.X 1,200W | Pure Power 12 M 1,000W |
| 100W | 7.4mV | 8.9mV |
| 400W | 10.0mV | 12.6mV |
| 800W | 13.0mV | 16.6mV |
| 1,000W | 18.3mV | 24.9mV |
Ripple is caused by converting mains AC to PSU DC, and having a low suppression figure is ideal. Colour us impressed. Enermax manages excellent ripple suppression without resorting to in-cable capacitors.
Noise
| | | |
| --- | --- | --- |
| Wattage | Revolution D.F.X 1,200W | Pure Power 12 M 1,000W |
| 100W | 29.5dB | 30.6dB |
| 400W | 31.2dB | 30.8dB |
| 800W | 36.9dB | 34.7dB |
| 1,000W | 42.0dB | 38.2dB |
You won't hear the supply's 120mm fan at anything below 800W. The sound curve is clearly more pronounced as we near 1,000W, but thanks to the FDB fan, it's not a deal breaker for most systems.
Temperature
| | | |
| --- | --- | --- |
| Wattage | Revolution D.F.X 1,200W | Pure Power 12 M 1,000W |
| 100W | 23°C | 25°C |
| 400W | 26°C | 27°C |
| 800W | 37°C | 35°C |
| 1,000W | 46°C | 44°C |
Opting for a 140mm-deep chassis isn't at all thermally problematic at reasonable wattages.

Show your support for impartial Club386 reviews
Club386 takes great pride in providing in-depth, high-quality reviews built on honest analysis and sage buying advice. As an independent publication, free from shareholder or commercial influence, we are committed to maintaining the standards our readers expect.
To help support our work, please consider making a donation via our Patreon channel.
Conclusion
Enermax fully realises its mission to release a well-rounded power supply capable of powering modern builds. Presented in a space-saving form factor that's only 140mm deep for all but the largest 1,600W model, the Revolution D.F.X 1,200W sensibly opts for 80 Plus Gold efficiency certification, dual 12V HPWR cabling, and interesting RGB lighting on one side.
It's not all show, mind you. Quality internals lead to superb voltage regulation and more than acceptable performance in other tests. A 10-year warranty from an established company offers peace of mind, so there's much to like. Being picky, it could be quieter at high load levels, but that's it for our list of gripes.
Hitting all the straps we look for in a high-quality PSU, it's easy to recommend the sub-£200 Enermax Revolution D.F.X 1,200W.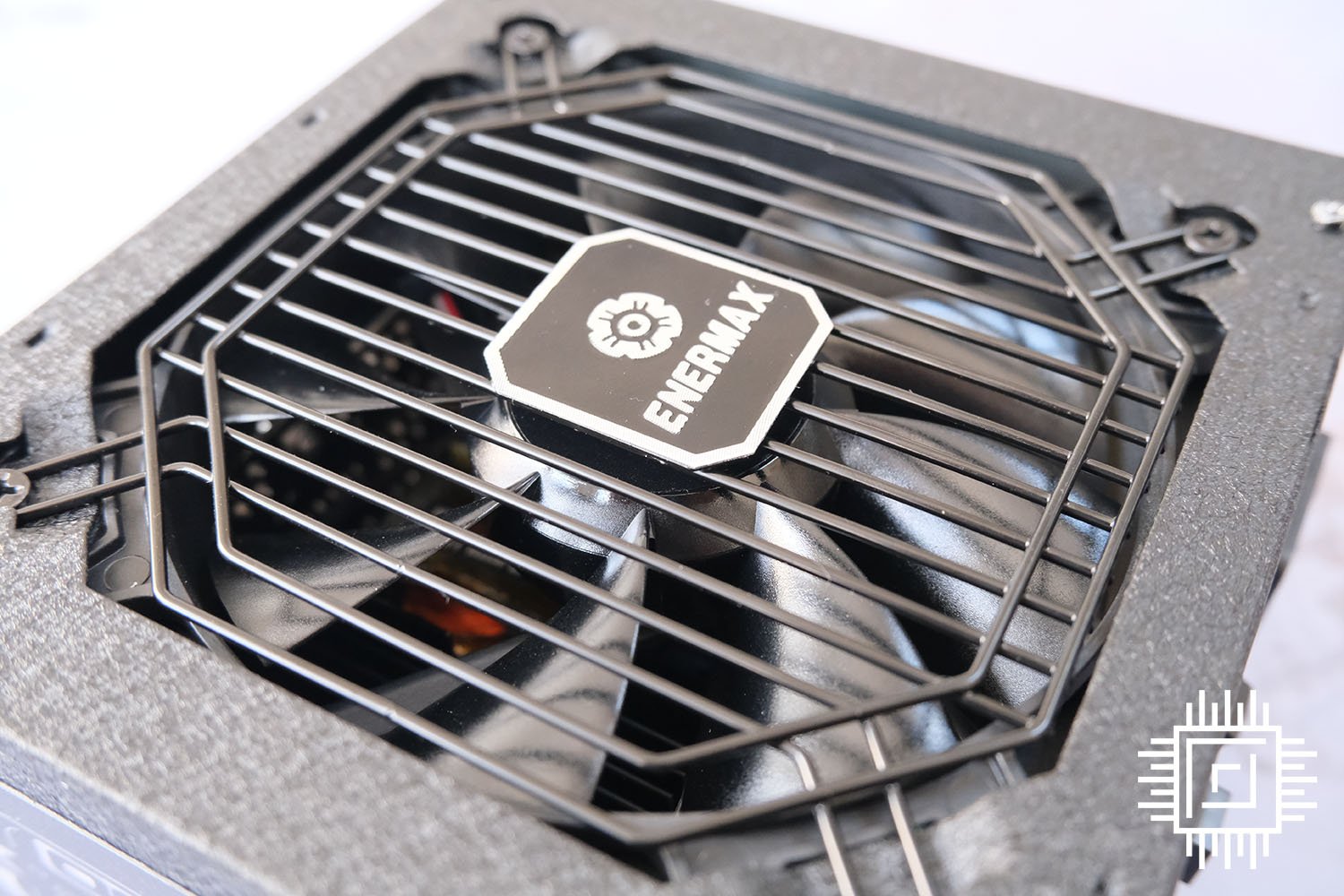 Enermax Revolution D.F.X 1,200W PSU
Verdict: Competent in all areas, the Enermax Revolution is a safe bet for your next performance PC build.
---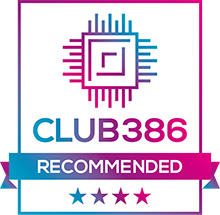 Pros
Only 140mm deep
10-year warranty
Super voltage regulation
Dual 12VHPWR
Semi-passive mode

---
Club386 may earn an affiliate commission when you purchase products through links on our site. This helps keep our content free for all.
Rest assured, our buying advice will forever remain impartial and unbiased.