Jump to: Build | Performance | Conclusion
Much has changed in the normally staid PSU segment in the last year. Widespread introduction of PCIe 5.0 cabling for Nvidia's RTX 40 Series graphics cards has put the onus on supply manufacturers to up their game. Enthusiasts requiring easy, futureproof cabling are advised to check out PCIe 5.0 / ATX 3.0 supplies as their first port of call. Before we get into the guts of today's review of the be quiet! Pure Power 12 1,000W PSU, a word or two on the ATX 3.0 / PCIe 5.0 specification.
Adhering to the standard requires manufacturers to improve performance by providing 3x the total GPU power for short periods of time – thereby limiting instances of failure caused by unpredictable power spikes – clamping the all-important 12V rail to higher levels for additional stability, and improved efficiency at very low loads. And then there's the optional single-cable 12VHPWR supplying up to 600W for a solitary graphics card. In short, ATX 3.0 is a good thing.
be quiet!'s most cost-effective and widespread entry into the ATX 3.0 realm arrives with five supplies in the all-new Pure Power 12 M range. Spanning 550W, 650W, 750W, 850W, and 1,000W, there's something for practically every build and budget. Intra-family differences exist due to capacity limitations, of course, and whilst all feature the 12VHPWR cable, output is metered accordingly, which is made possible by the use of sense wires baked into the new technology.
Building on solid foundations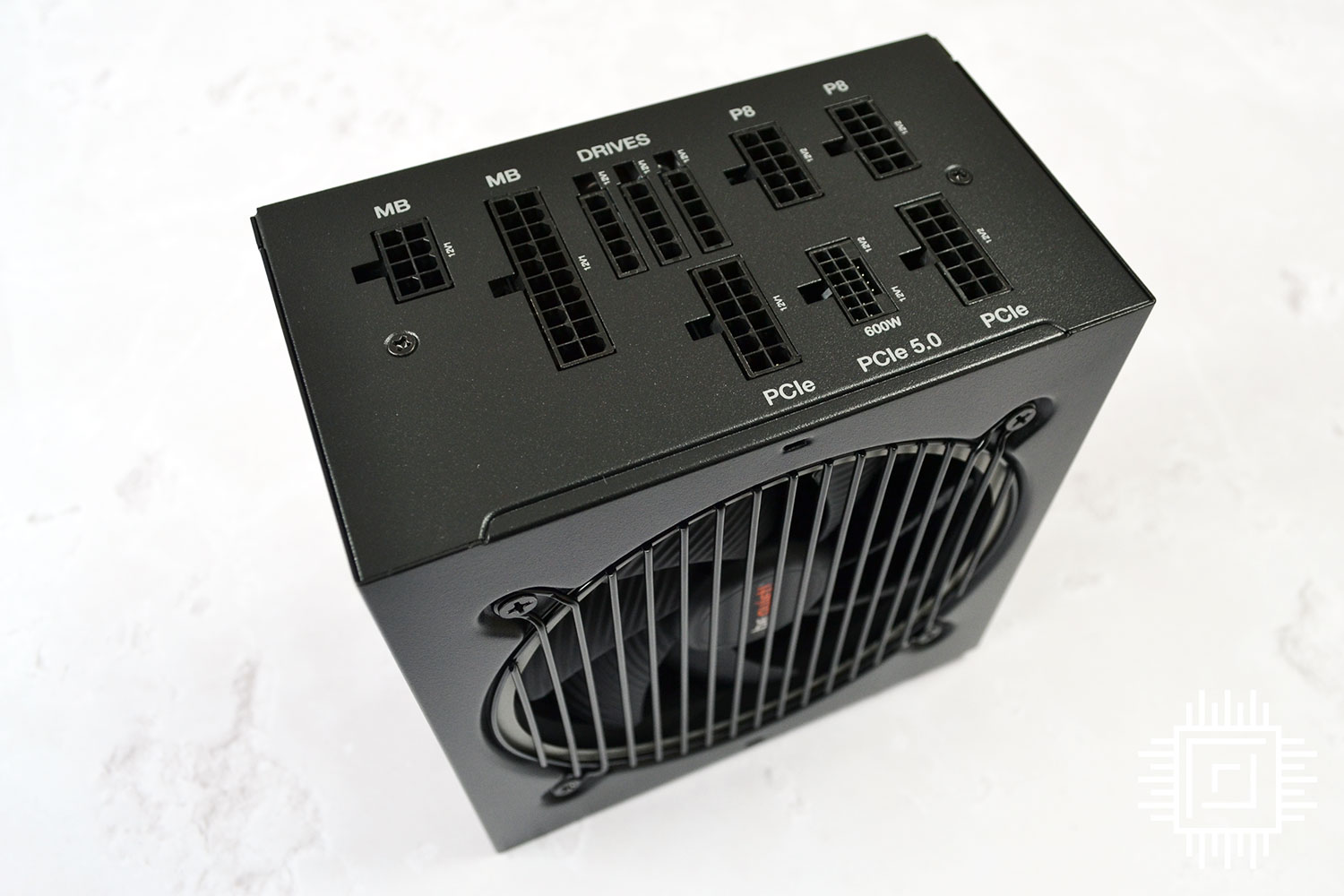 For example, the 550W model can pull 300W from the 12VHPWR cable, the 650W raises this to 450W, whilst the top-three capacities all ride with full-on 600W. Makes sense, too, if you excuse the pun, as it's sensible to pair a class of graphics card to a PSU's ability.
Our 1,000W review model offers best-in-class connectivity that's also shared with the 850W supply. That lovely 600W 12VHPWR cable takes care of any card you can throw at it, including overclocked Nvidia GeForce RTX 4090, so no worries on that front. Users with traditional 8-pin connectors on their cards needn't worry, either, as the dual-12V rail design also accommodates four plugs, which is plenty enough for any card.
Furthermore, two 12V P8 motherboard connectors get their own plugs on the PSU side, while the remaining 'drives' service six SATA and two Molex. All standard stuff, helped on by fully-modular flat cabling that's easy to push through chassis holes. At a minimum 600mm for most important cables, length is a non-issue.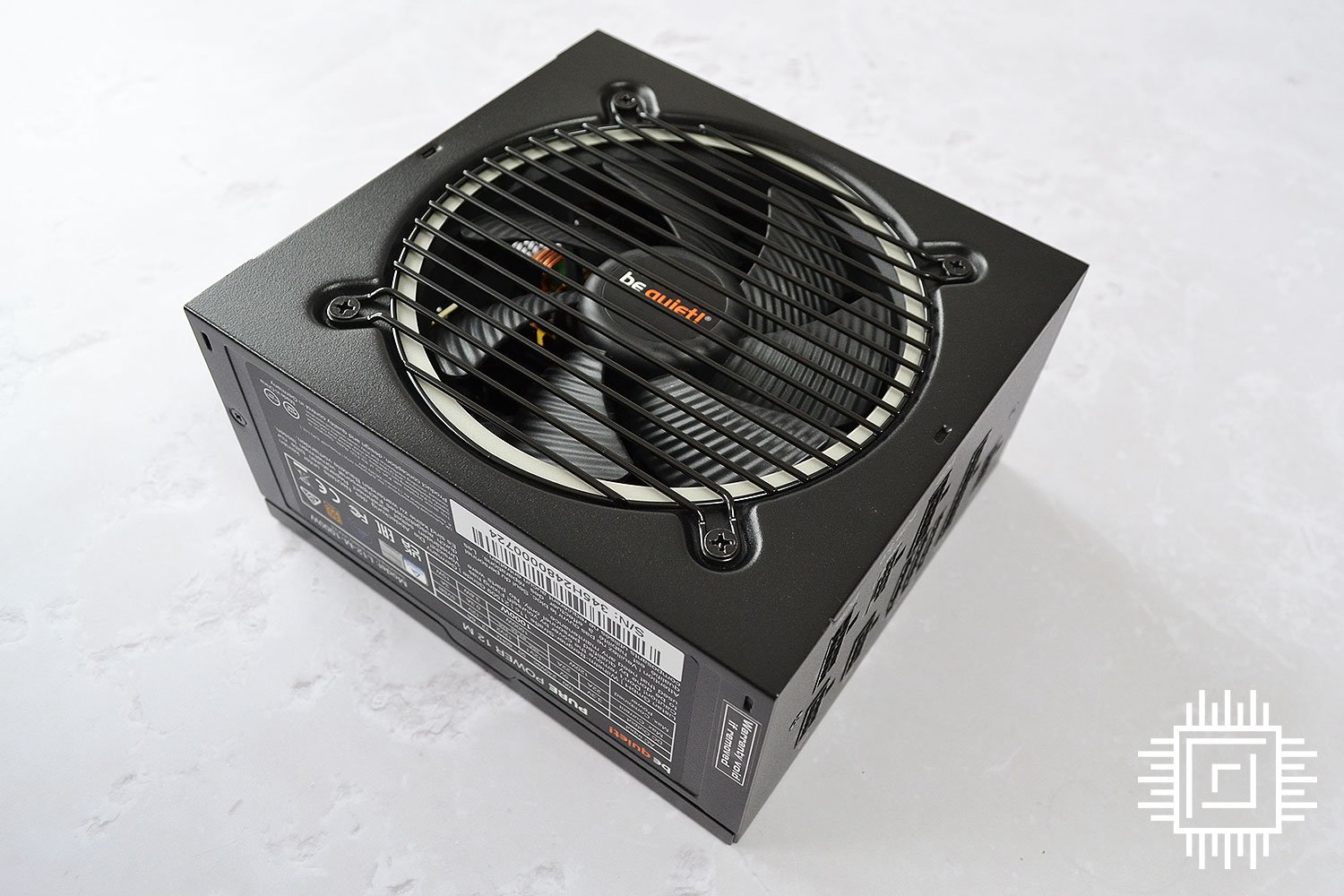 In fact, cable layout is generally similar to the dearer Dark Power 13 1,000W, save for not going as over the top in the SATA department – that supply has, believe it or not, 13 plugs for crazy storage opportunities.
There's a delicate balance to be struck between Pure Power 12 M and Dark Power 13 of the same capacity. Today's review PSU arrives at retail priced around £170, which is heck of a lot cheaper than the £290 attributed to DP13. So, a sensible question to ask is what do you lose when saving that considerable £120?
We already know about the comparative lack of SATA, which is no great shakes for most as motherboard-mounted M.2 now leads the way for regular storage. Pure Power 12 isn't quite as efficient, peaking at 93.1 per cent efficiency at 50 per cent load, compared to 95.2 per cent for its dearer cousin. That's enough to knock down certification from Titanium to Gold, but thought about it in a wider sense, it's a good trade-off for lower cost.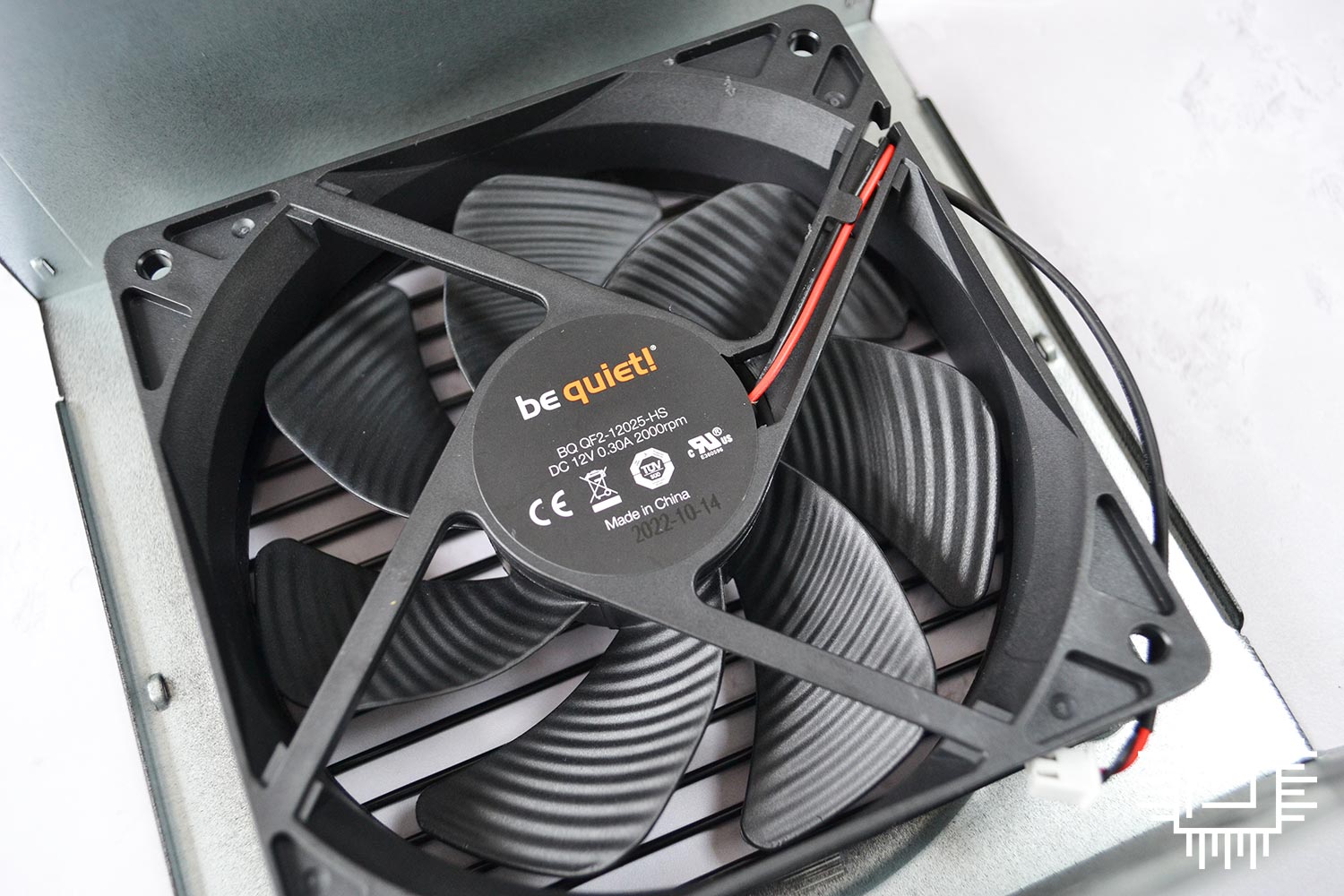 You may notice the fan is neither as large nor the chassis as big. A 120mm rifle-bearing spinner has been the go-to solution for be quiet! mid-range PSUs, and Pure Power 12 M is no exception. The company contends it's a smidge louder at the same speed, but that's to be expected.
Ensconced with a 160mm-deep chassis – so easy fitment into the majority of cases – it carries on the be quiet! hallmark of never switching off at low loads. Instead, spinning at merely 700rpm until 60 per cent load, it's impossible to hear over the general drone in a regular PC. The zero-rpm mode, available on competitor PSUs, is arguably over-hyped.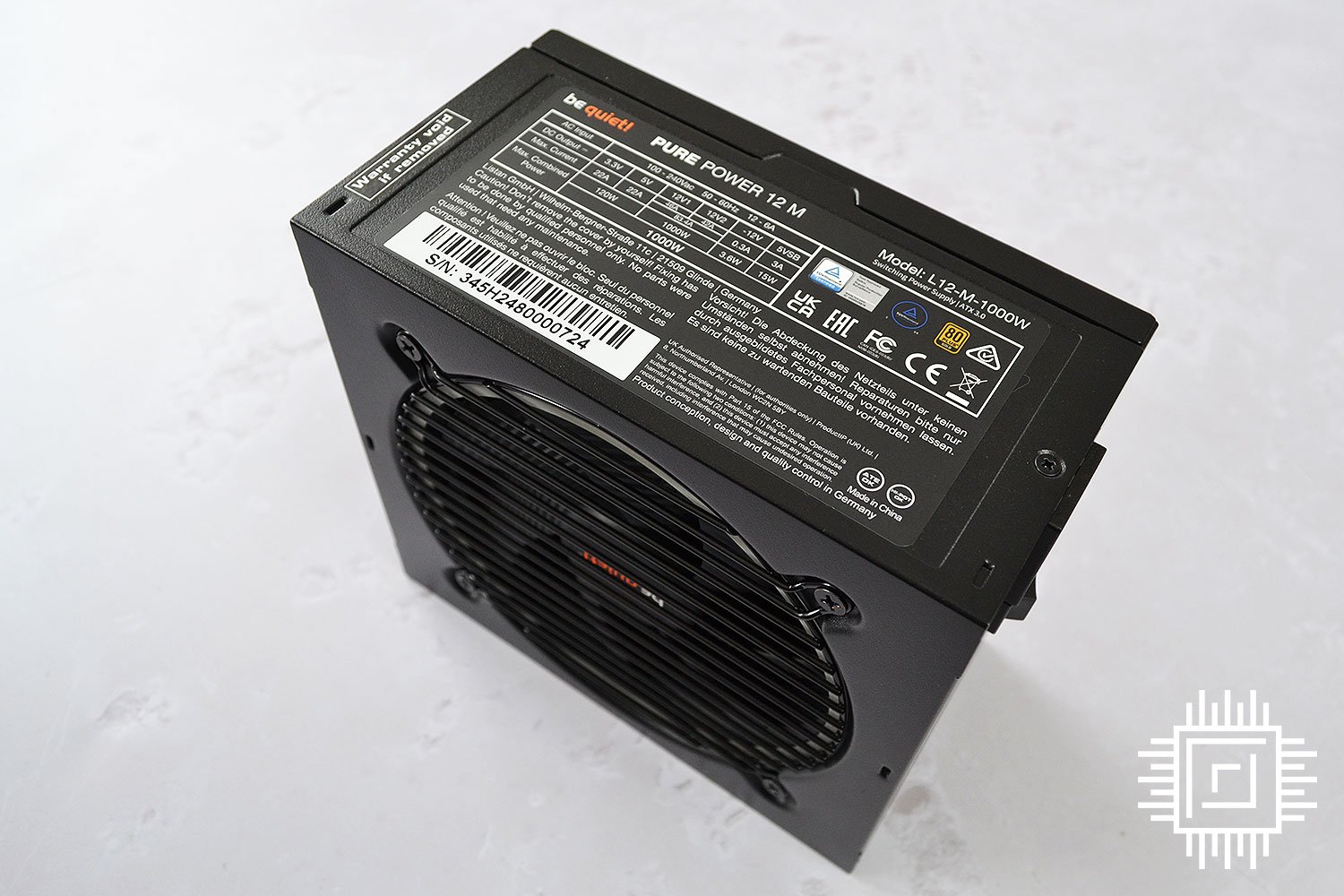 Keeping matters simple, Pure Power 12 M can't switch from multi-rail to single-rail, though that's no issue since both 12V are strong enough in their own right, equipped with 42A and 46A, respectively. If you care about sleeving, Pure Power 12 M only does it for the main motherboard and 12VPWHR, and there are no handy Velcro ties. Again, no deal-breaker from our point of view.
All told, we're absolutely fine with be quiet!'s segmentation and believe the majority of builders thinking about a high-end system consider Pure Power 12 instead of Dark Power 13; a significantly lower street price is more than offset by incremental reductions in specification that most will not notice.
Backed by a 10-year warranty and rated at maximum load with an ambient 40°C, let's have a peek inside before runnin' the numbers.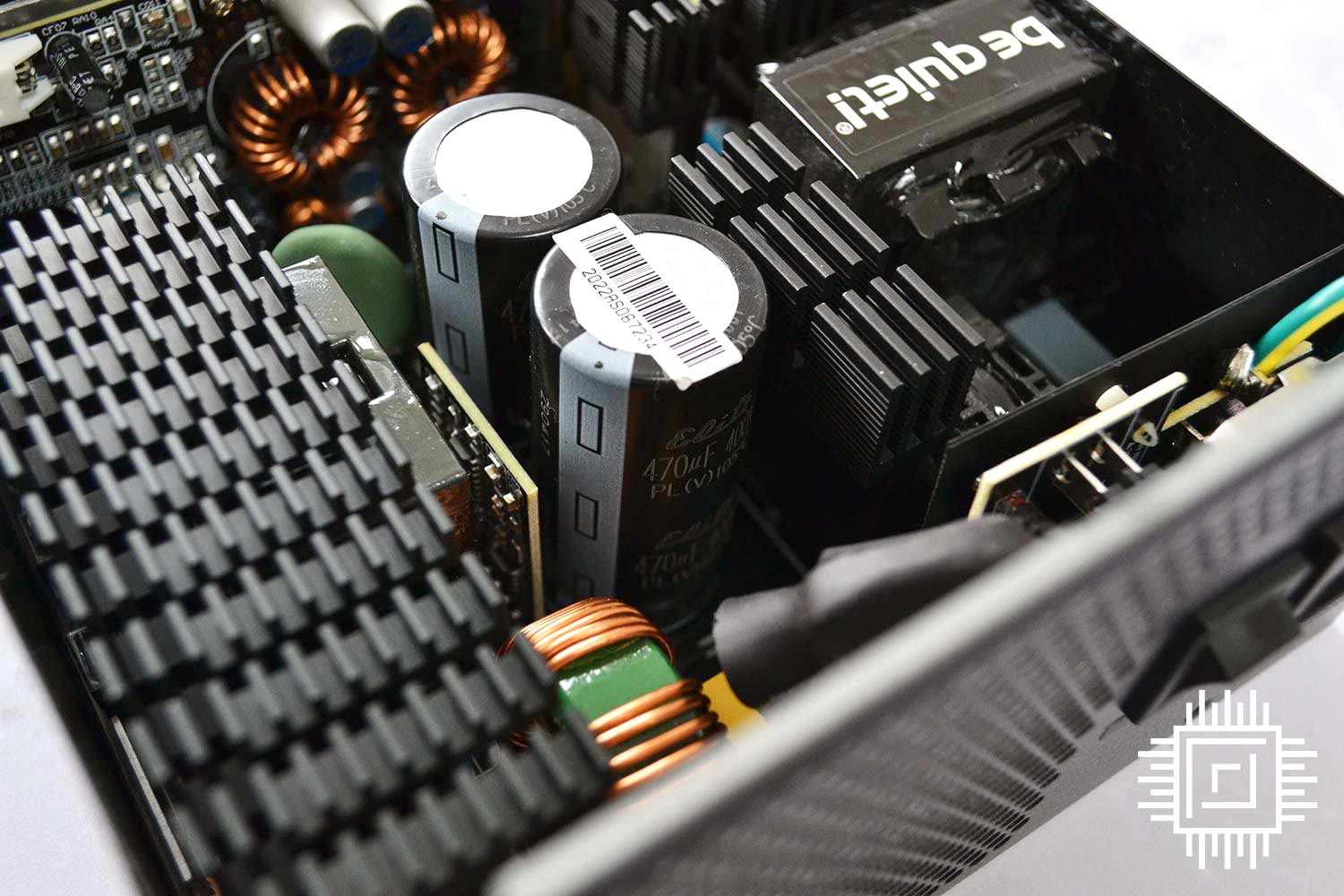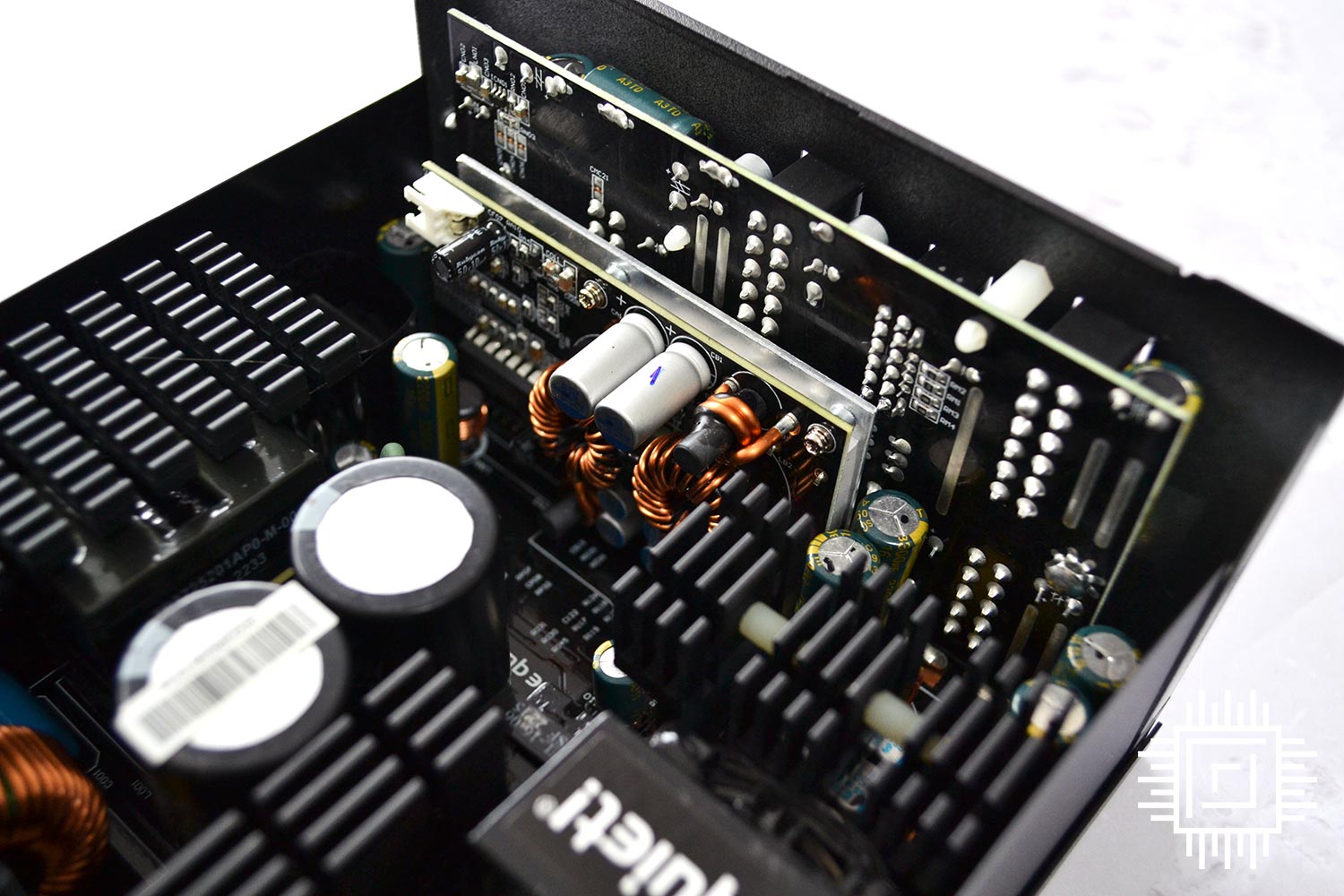 The HEC-made unit features tidy soldering and high-quality capacitors throughout. Elite provides two 470µF, 400V bulk caps on the primary side, rated at 105°C, though the supply never gets anywhere near that hot.
Similarities between this and last-generation Pure Power 11 FM run deep; the pair are nigh-on identical from a visual perspective. It is therefore reasonable to assume be quiet!'s inclusion of the new ATX 5.0 cable is the main change between generations.
12V regulation
| | | |
| --- | --- | --- |
| Wattage | Dark Power 13 1,000W | Pure Power 12 M 1,000W |
| 100W | 12.06V | 12.08 |
| 400W | 12.03V | 12.04 |
| 800W | 12.00V | 11.98 |
| 1,000W | 11.96V | 11.93 |
Club386 uses a dedicated Chroma DC load mainframe capable of evaluating the electrical capability of PSUs up to 1,200W in capacity. PSUs typically produce higher-than-ideal voltages with low loads and then sag and struggle as the load is increased. One indirect way of knowing a supply's intrinsic quality is to look at performance at 100 per cent load and evaluate how close it is to a perfect 12V.
Not as good as Dark Power 13 of the same capacity, which is understandable, the 1.26 per cent difference from lowest to highest voltage is acceptable, though not excellent. We typically look for a <1 per cent deviation for the most stringent of supplies.
Wide-load efficiency
| | | |
| --- | --- | --- |
| Wattage | Dark Power 13 1,000W | Pure Power 12 M 1,000W |
| 100W | 92.7 per cent | 88.8 per cent |
| 400W | 95.0 per cent | 93.2 per cent |
| 800W | 96.4 per cent | 93.0 per cent |
| 1,000W | 94.4 per cent | 90.9 per cent |
Here's where Pure Power 12 M is very competent. Considered at a 400W load, typical of a decent PC when gaming, only 6.8 per cent efficiency is lost in AC-to-DC conversion. Pure Power 12 M veers on the high side for 80 Plus Gold efficiency, and it wouldn't take a lot more to move into Platinum ranks… but then why have a Dark Power 13?
Low-load efficiency
| | | |
| --- | --- | --- |
| Wattage | Dark Power 13 1,000W | Pure Power 12 M 1,000W |
| 20W | 72.0 per cent | 74.9 per cent |
| 40W | 82.5 per cent | 81.8 per cent |
| 60W | 89.4 per cent | 86.3 per cent |
| 80W | 92.5 per cent | 88.0 per cent |
Examining low-load efficiency is equally important if, like us, your PC spends a vast amount of time in an idle state. The Club386 test platform, for example, idles at just 67W.
Pure Power 12 M actually beats out Dark Power 13 at an ultra-low 20W, or two per cent of total capacity. Ludicrous as that miniscule wattage sounds, an optimised IGP-only build can idle as low as 25W. Scaling up nicely on the bell curve, we're seeing over 80 per cent in normal idling scenarios.

Show your support for impartial Club386 reviews
Club386 takes great pride in providing in-depth, high-quality reviews built on honest analysis and sage buying advice. As an independent publication, free from shareholder or commercial influence, we are committed to maintaining the standards our readers expect.
To help support our work, please consider making a donation via our Patreon channel.
12V ripple suppression
| | | |
| --- | --- | --- |
| Wattage | Dark Power 13 1,000W | Pure Power 12 M 1,000W |
| 100W | 5.3mV | 8.9mV |
| 400W | 7.4mV | 12.6mV |
| 800W | 12.7mV | 16.6mV |
| 1,000W | 16.2mV | 24.9mV |
Ripple is caused by converting mains AC to PSU DC, and having a low suppression figure is ideal. The supply also does well here, coming in well below the 120mV ATX spec at 100 per cent load.
Not quite as tight as you-know-what, any modern PSU from a reputable manufacturer will always be well inside the specification. Pure Power 12 M has another 95mV leeway before breaching the relaxed guidance.
Noise
| | | |
| --- | --- | --- |
| Wattage | Dark Power 13 1,000W | Pure Power 12 M 1,000W |
| 100W | 30.4dB | 30.6dB |
| 400W | 30.9dB | 30.8dB |
| 800W | 33.6dB | 34.7dB |
| 1,000W | 36.8dB | 38.2dB |
Pure Power 12 M's fan cannot be heard over our testing equipment or any quiet PC until load reaches at least 80 per cent. Considering a GeForce RTX 4090 / Ryzen 9 7950X combination struggles to push past 550W when full-on gaming, the PSU's fan is the least intrusive noise-maker.
Temperature
| | | |
| --- | --- | --- |
| Wattage | Dark Power 13 1,000W | Pure Power 12 M 1,000W |
| 100W | 23°C | 25°C |
| 400W | 25°C | 27°C |
| 800W | 32°C | 35°C |
| 1,000W | 40°C | 44°C |
Not quite as efficient and housed in a smaller chassis, it's little wonder temperatures are a fraction higher. Do recall the supply runs at full chat with an ambient 40°C temperature, and given we measure the hottest part of the internal chassis, there is no cause for alarm. A tidy set of all-round numbers.
Conclusion
Quality PSU manufacturers have in some ways backed themselves into a corner by releasing mid-range models brimming with features and strong in every area. Negating the need to invest in anything better – any improvements are incremental – the be quiet! Pure Power 12 M 1,000W puts up a robust showing everywhere.
And it should. Based on the Pure Power 11 but now with the all-important 12VHPWR cable and fully ATX 3.0 compliant, be quiet! takes a step forward by increasing warranty to 10 years, which was previously the sole domain of range-topping Dark Power (Pro) models.
Full cable sleeving everywhere and Velcro ties would be nice, but that's it for our list of very minor gripes. Appreciating what's on offer for £170, we can see this model in many premium builds housing overclocked CPUs and monster graphics cards.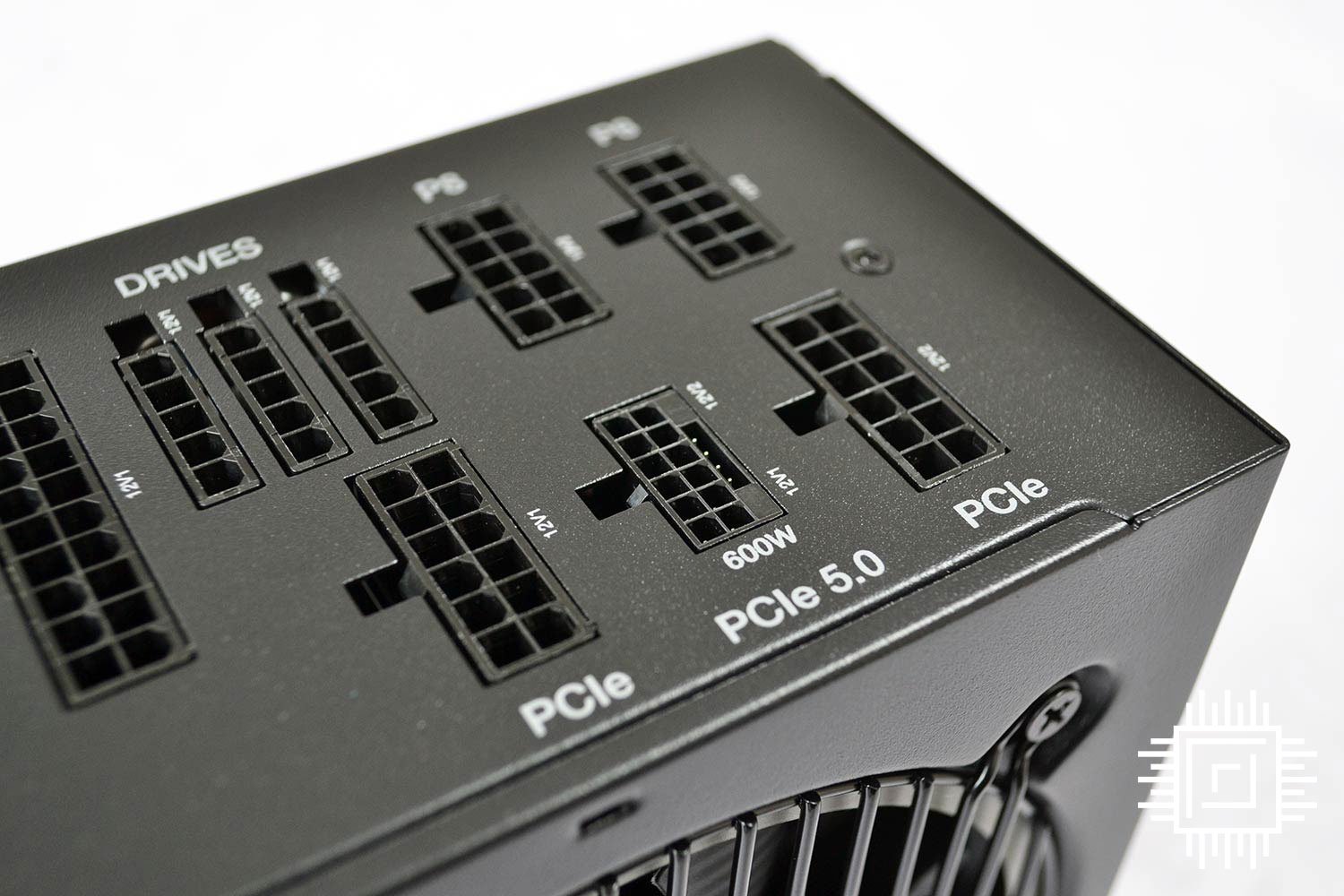 be quiet Pure Power 12 M 1,000W
Verdict: Masquerading as a Dark Power in all but name, be quiet! raises the bar for the Pure Power line.
---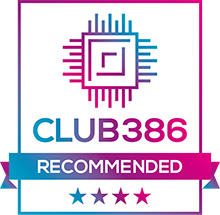 Pros
Up to 1,000W capacity
Full ATX 3.0 spec
10-year warranty
Solid performance
Competitive pricing
Cons
Nicer cables, please
---
Club386 may earn an affiliate commission when you purchase products through links on our site. This helps keep our content free for all.
Rest assured, our buying advice will forever remain impartial and unbiased.