Jump to: Build | Performance | Conclusion
Personal computer power supplies typically receive the least amount of attention but conversely need the most amount of thought if building a high-end computer this year. Escalating power requirements driven by the latest premium Nvidia graphics cards have caused consternation in the normally sedate PSU world. Looking to simplify cabling, many manufacturers have jumped on the ATX 3.0 bandwagon. be quiet! is the latest to do so. Today, we take a look at evolution rather than revolution – enter Dark Power 13 1,000W.
A history lesson first. Developed by Intel way back in 1995, the ATX (Advanced Technology eXtended) specification still sets the tone for motherboard and PSU standards. Understanding the rampant electrical budgets for benchmark-busting graphics cards, released in February 2022, the ATX 3.0 PSU specifications laid foundation for a new, single 16-pin 12VHPWR connector – 12 pins for power, four dedicated to sensing – delivering up to 600W for graphics cards and effectively replacing up to four 6+2-pin PCIe connectors in pure power. Handy for clean, good-looking builds.
Not only does ATX 3.0 mandate heaps more power, but there are also other benefits, including limiting wattage supplied to graphics cards such that it doesn't exceed what the PSU is capable of, having a higher spike load tolerance, and improved efficiency at very low loads. ATX 3.0, then, is a good thing.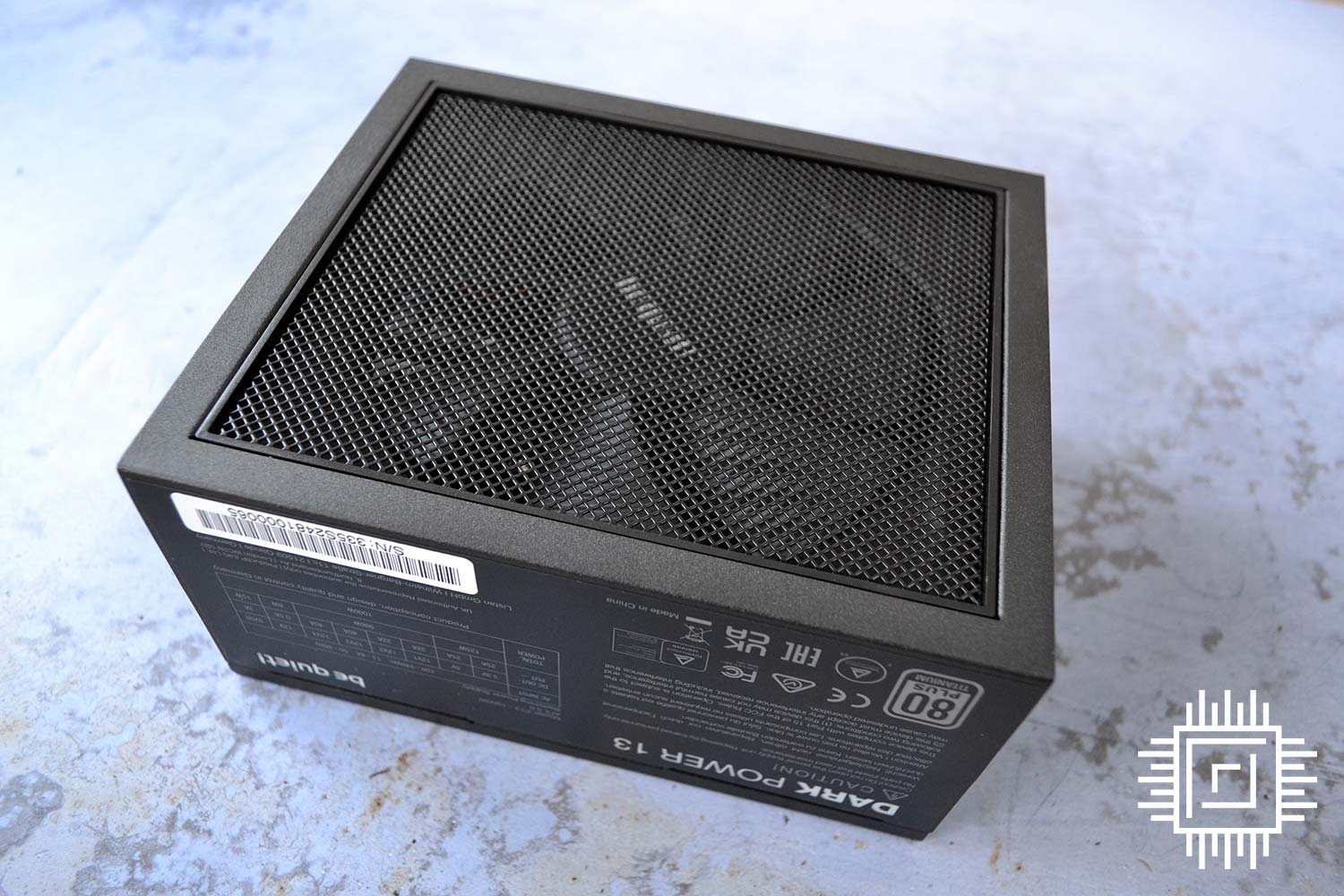 Building on the success of Dark Power models from previous generations, number 13 remains an exercise in design restraint. Basic stats are all first class. 80 Plus Titanium efficiency lends itself to very little heat loss incurred in the translation between incoming AC and PSU-used DC – be quiet! quotes an impressive peak 95.8 per cent.
Also available in 750W and 850W capacities – achieving 80 Plus Titanium at lower wattages is especially welcome – the attractive frameless design is carried on over from the last generation. Quality remains excellent, with no squeaks or rattles. An observation: unlike older Pro designs, the corners aren't nearly as sharp, meaning you get to keep all your skin when installing the supply into a tight chassis. Trust me, I've been there.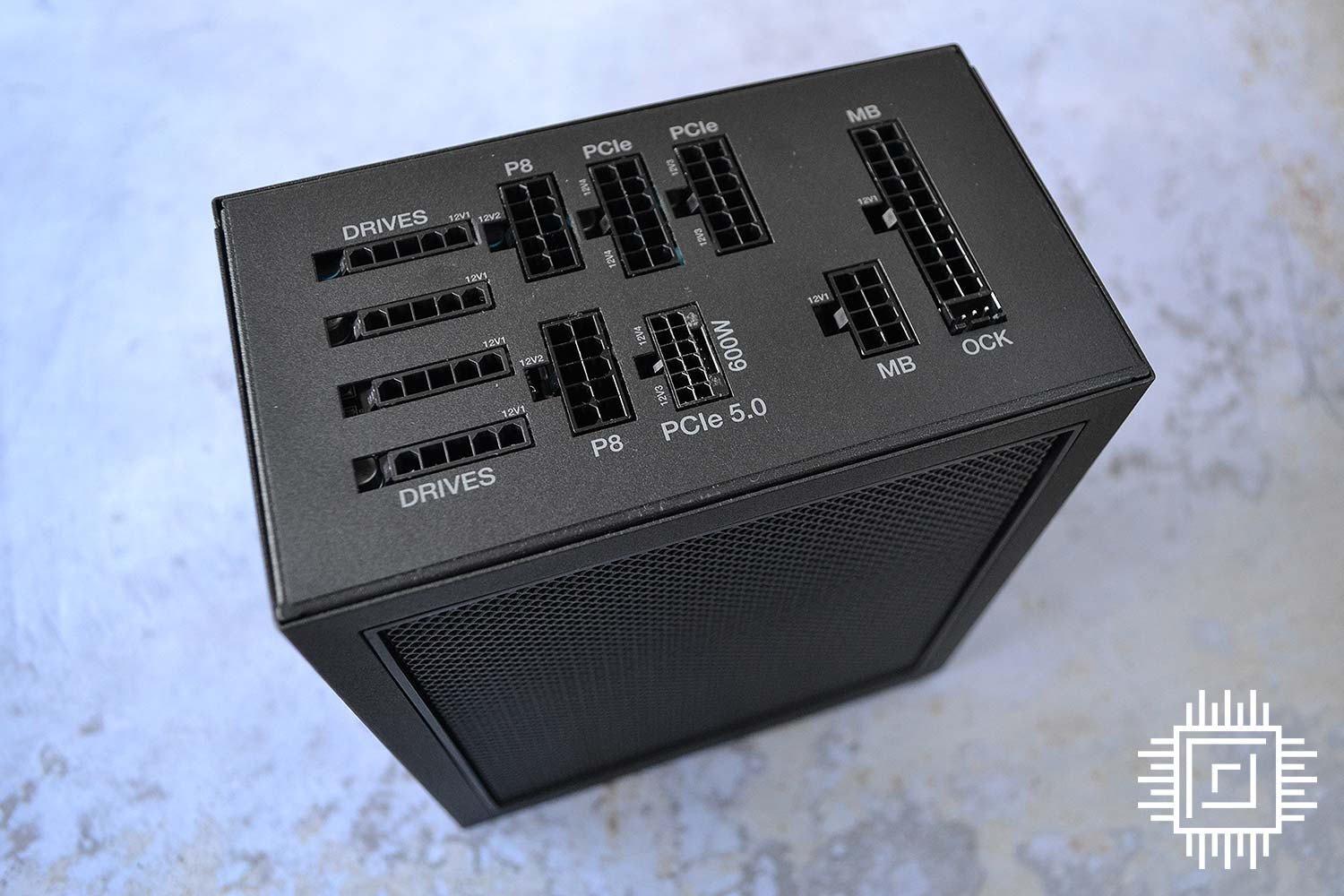 Here's clear departure from everything that's gone before. The relative lack of standard PCIe connectors – there is provision for up to four – is disarming until the PCIe 5.0 12VHPWR comes into view. be quiet! splits the trio of Dark Power 13 supplies into four 12V rails. Being the most powerful, the two PCIe and PCIe 5.0 outputs grab rails three and four, while the two P8 connectors – primed for the CPU on most enthusiast-level motherboards – grab rail two. Everything else, encompassing motherboard and drives, pulls necessary voltage from rail one. Got that?
Built To Last
A supplied overclocking key, once engaged, toggles four rails down to one, and the reason you may want to do this is to stop any one rail from being the limiter when overclocking to the absolute max. The key itself is cumbersome, however, as it's placed on a PCI bracket instead of the PSU itself. Surely be quiet! could add it to the chassis and simplify overall wiring?
be quiet! goes about apportioning wattages in a sensible way. Knowing the PCIe 5.0 12VHPWR can naturally pull from two rails, to a combined 80A, or 960W, assuming no other load from regular PCIe 6+2-pin, then there's plenty of power to play with for even the most hungry of graphics cards. Helping matters along are the sensing wires built into the connector, which hard-limit the power draw to 600W from a single cable in this instance, whilst stepping up maximum load in 150W increments for smaller-capacity PSUs.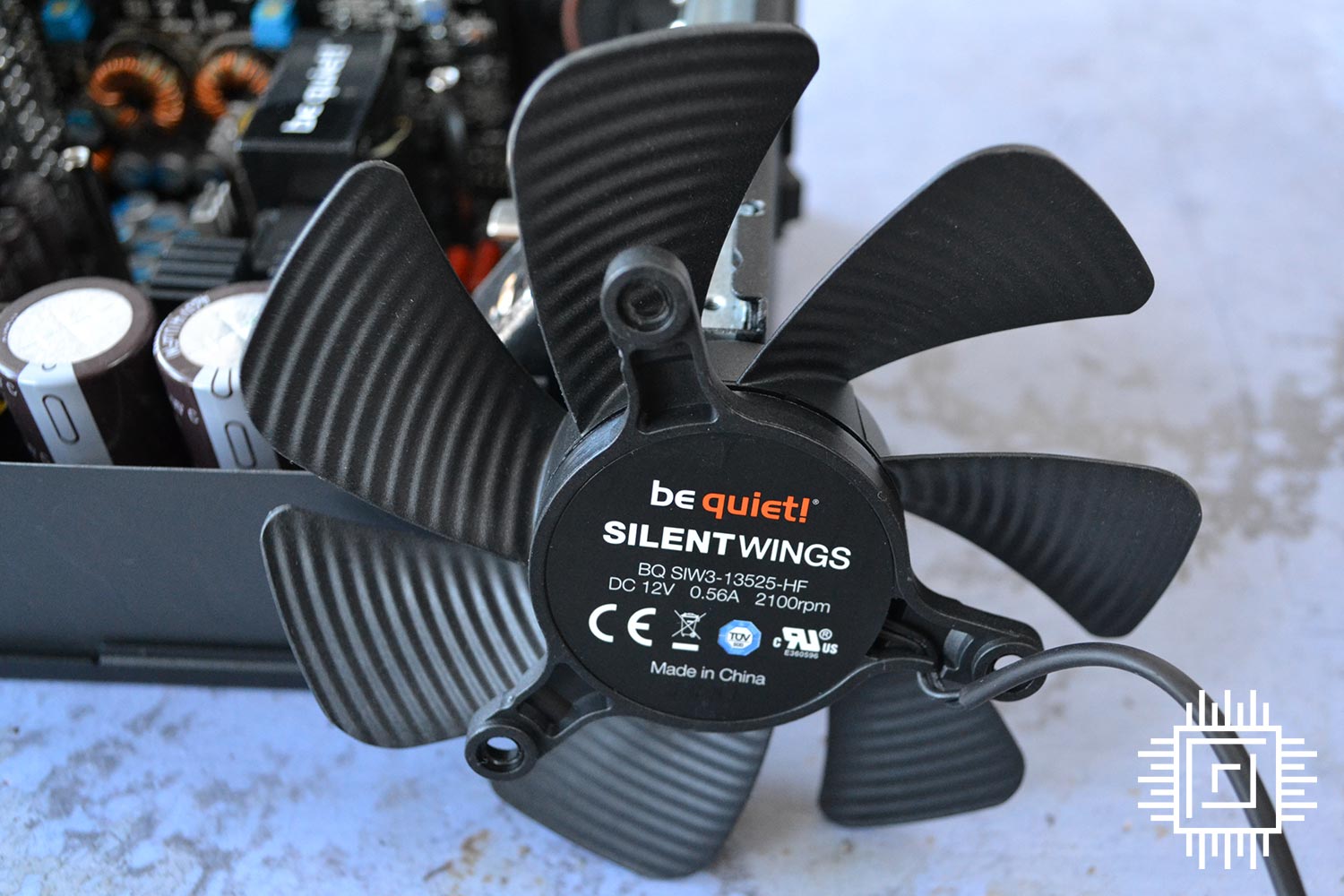 Dark Power PSUs have a history of not turning off their fan at low loads. Rather, the company says it has near-silent operation at up to 60 per cent load, straying not too far away from a miserly 400RPM. During testing and when connected to a regular system, we couldn't hear the SilentWings 135mm spinner at all, and it's only at 100 per cent load that rotational speed exceeded a still-impressive 1,000RPM.
The sleeved cabling is surprisingly malleable given the thick wiring, and getting it through the usual motherboard cutouts is straightforward enough. No cable is shorter than 600mm in length, and for the 1,000W review model, be quiet! supplies two 6+2-pin, the much-talked-about PCIe 5.0, dual P8, 13 SATA (yes, 13!), and two Molex. Ideally, we'd prefer one run of SATA to be replaced by another P8 usually present on ultra-premium motherboards.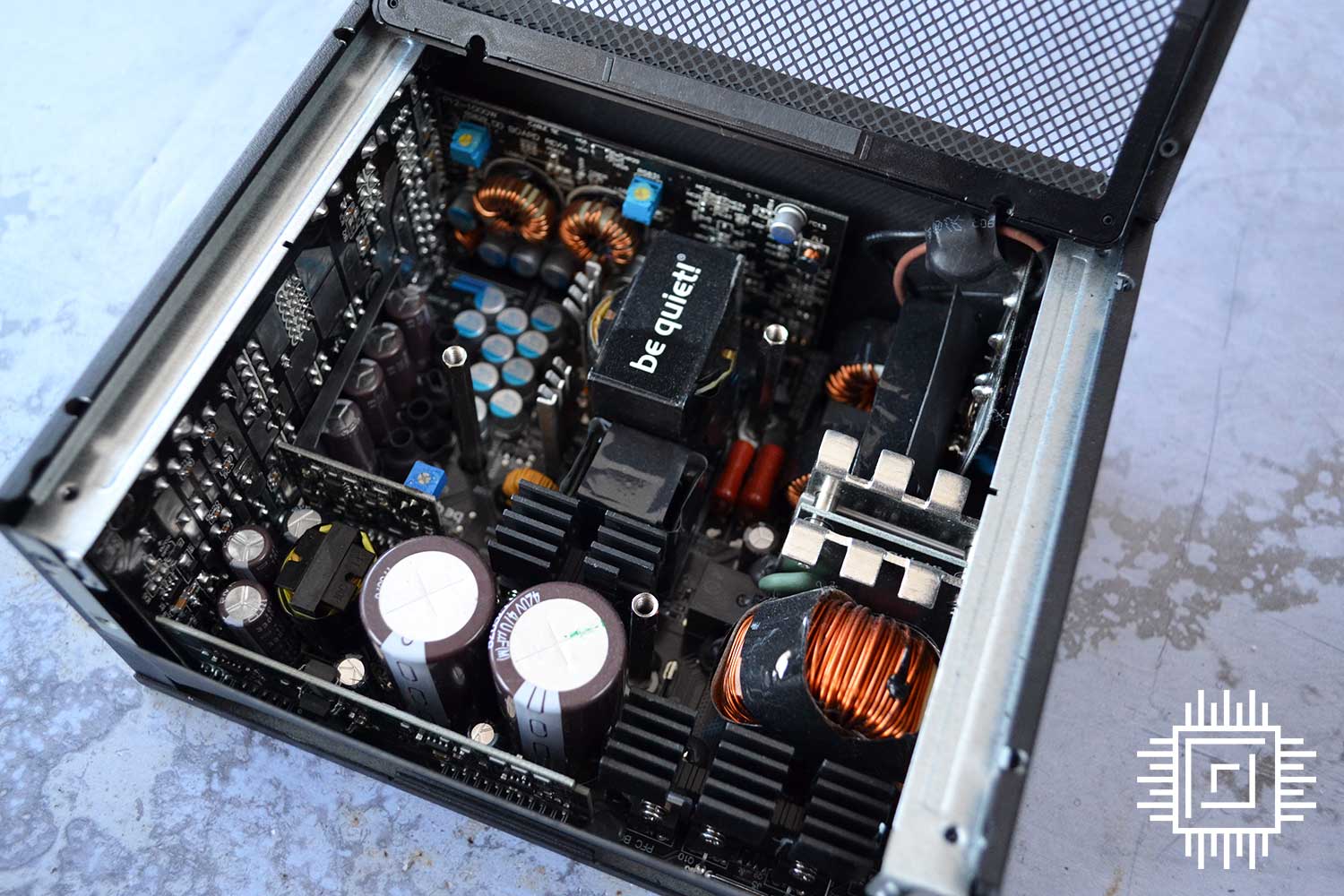 Looking inside, Dark Power enjoys wire-free construction and houses Japanese 105°C-rated primary and secondary capacitors within a chassis measuring a compact 180mm long. Looking ahead, there's still room for an all-digital Pro model, equipped with higher wattages, and we're almost certain a Dark Power Pro 13 will come along soon, likely equipped with two 12VHPWR connectors for monster builds.
Excellence doesn't come cheap, of course, with recommended pricing of $290, $250, and $210 for the three models, respectively. All are backed by a 10-year warranty. Understand this level of pricing puts our review model in the crosshairs of the last-generation Pro of the same capacity. Though using marginally superior internal technology within 12 Pro, we'd opt for regular 13 solely for the elegance provided by the single 600W GPU connector.
12V regulation
| | |
| --- | --- |
| 100W | 12.06V |
| 400W | 12.03V |
| 800W | 12.00V |
| 1,000W | 11.96V |
Club386 uses a dedicated Chroma DC load mainframe capable of evaluating the electrical capability of PSUs up to 1,200W in capacity. PSUs typically produce higher-than-ideal voltages with low loads and then sag and struggle as the load is increased. One indirect way of knowing a supply's intrinsic quality is to look at performance at 100 per cent load and evaluate how close it is to a perfect 12V.
It actually is perfect at 800W, but let's be clear, a 0.1V deviation from best to worst is absolutely excellent. Another part of the ATX 3.0 spec relates to the supply clamping to a higher 12.2V if the need arises, though during testing we never saw it spike this high.
Wide-load efficiency
| | |
| --- | --- |
| 100W | 92.7 per cent |
| 400W | 95.0 per cent |
| 800W | 96.4 per cent |
| 1,000W | 94.4 per cent |
Achieving comfortably over 90 per cent across a wide range of common loads – our full-on RTX 4090 gaming machine pulls fewer than 600W when smashing pixels at 4K – one can expect 95 per cent efficiency at most times from Dark Power 13. As electricity costs soar, every bit of efficiency helps, and there's nothing better than 80 Plus Titanium.
Low-load efficiency
| | |
| --- | --- |
| 20W | 72.0 per cent |
| 40W | 82.5 per cent |
| 60W | 89.4 per cent |
| 80W | 92.5 per cent |
Examining low-load efficiency is equally important if, like us, your PC spends a vast amount of time in an idle state. The Club386 test platform, for example, idles at just 67W.
Colour us impressed with low-load usage. These are some of the best numbers we've seen on any consumer supply.
12V ripple suppression
| | |
| --- | --- |
| 100W | 5.3mV |
| 400W | 7.4mV |
| 800W | 12.7mV |
| 1,000W | 16.2mV |
Ripple is caused by converting mains AC to PSU DC, and having a low suppression figure is ideal. The supply also does well here, coming in well below the 120mV ATX spec at 100 per cent load.
The only way to improve these figures further is to use in-line capacitors on the various cables, which is something be quiet! doesn't do. Though the numbers aren't quite as good as the Dark Power Pro 12, we're more than happy with the exhibited performance.
Noise
| | |
| --- | --- |
| 100W | 30.4dB |
| 400W | 30.9dB |
| 800W | 33.6dB |
| 1,000W | 36.8dB |
We're conflicted as to whether be quiet! needs to keep the fan on at all times. The argument is mostly moot as the supply's SilentWings 135mm spinner is eerily quiet at anything other than full load… and other than neglected cryptomining, who runs a consumer PSU at full capacity nowadays?
As we still retain the Dark Power Pro 12 1,200W, running them side by side at the same wattage, subjectively speaking, indicates the latest iteration has less intrusive fan noise, lending credence to a minor redesign.
Temperature
| | |
| --- | --- |
| 100W | 23°C |
| 400W | 25°C |
| 800W | 32°C |
| 1,000W | 40°C |
Being superb on efficiency means very little heat is produced, which further helps keep noise and temperature down to a minimum.

Show your support for impartial Club386 reviews
Club386 takes great pride in providing in-depth, high-quality reviews built on honest analysis and sage buying advice. As an independent publication, free from shareholder or commercial influence, we are committed to maintaining the standards our readers expect.
To help support our work, please consider making a donation via our Patreon channel.
Conclusion
be quiet! is fully cognisant of the need to carry multiple PCIe 5.0 12VHPWR-capable PSUs for its 2023 roster. Providing full compatibility with the ATX 3.0 standard covering new-fangled cabling and other premium features, enthusiast Dark Power 13 and mainstream Pure Power 12M fit the bill.
Compact and well built, Dark Power 13 1,000W makes a strong case as the foundation to power a performance system. All the building blocks are there, from superb electrical performance, sensible cabling, near-silent acoustics, and cool operation.
It's only digging deeper that we'd want to make minor changes. Like before, we'd ditch the OC Key for an on-PSU button and would love the ability to run the supply totally passively at decent wattages – such a move would please the HTPC and silent-computing crowd no end. And appreciating the 1,000W capacity, removing one run of SATA for additional P8 makes sense, too.
Nevertheless, be quiet! nails the basics for a premium power supply. Starting off 2023 on the front foot, we'd encourage you to put Dark Power 13 on a shortlist when building a high-performance rig. With great power comes great responsibility.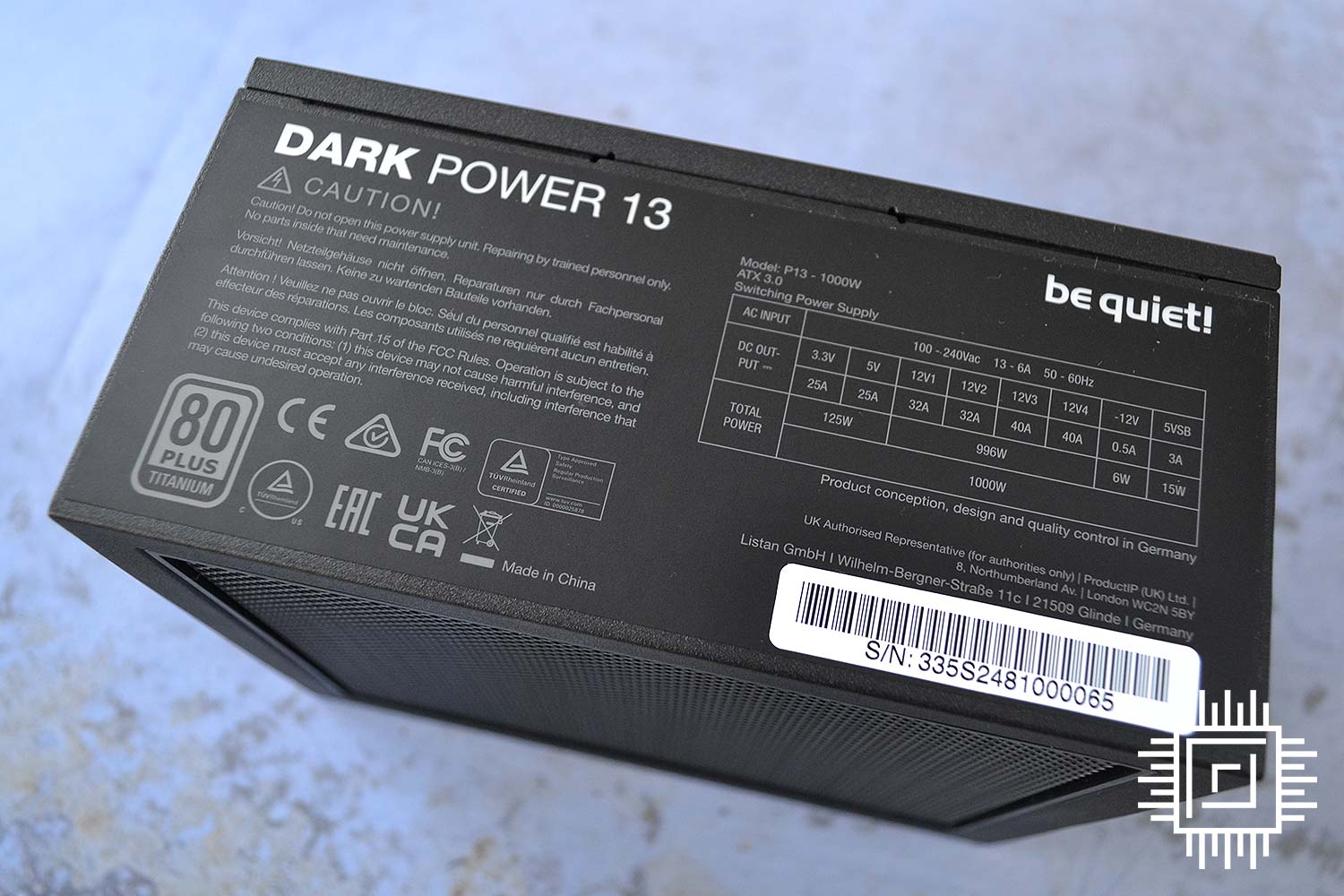 be quiet! Dark Power 13 1,000W
Verdict: A premium power supply primed for the best Intel and AMD PCs.
---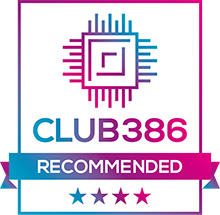 Pros
Superb electrical ability
600W PCIe 5.0
Oh so quiet
Great build
10-year warranty

Cons
OC key not ideal
1,200W model not present

---
Club386 may earn an affiliate commission when you purchase products through links on our site. This helps keep our content free for all.
Rest assured, our buying advice will forever remain impartial and unbiased.