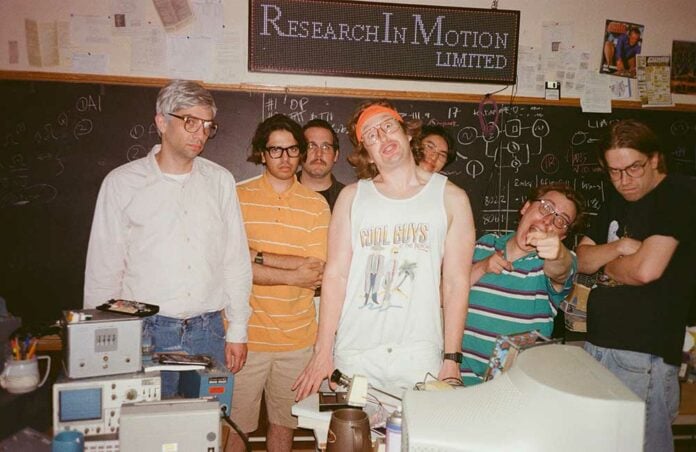 Remember the phone that dominated before Apple and Google came along? BlackBerry, designed and developed by Canadian startup Research In Motion, took the tech world by storm in the early 2000s, going on to amass over 80 million subscribers worldwide.
The story of the firm's epic rise (and, sadly, spectacular fall) is now making its way to the big screen. Due for release on May 12, BlackBerry is adapted from Jacquie McNish and Sean Silcoff's book Losing the Signal: The Untold Story Behind the Extraordinary Rise and Spectacular Fall of BlackBerry and stars Jay Baruchel as Mike Lazaridis alongside Glenn Howerton as Jim Balsillie.
Matt Johnson directs and stars, and the movie has been met with a largely positive reaction from critics, having debuted at the Berlin Film Festival last month.
It's set to be a fascinating tale, albeit with what appears to be a comic slant, and ought to deliver enthralling viewing for anyone who remembers typing away with their thumbs. BlackBerry devices were truly ahead of their time – the leather-backed Bold being a personal favourite – but the company's slow and nonchalant reaction to both Apple and Google entering the market led to an untimely demise.
By 2016, BlackBerry's subscriber base had shrunk by over 70 per cent, and the firm ceased manufacturing its own devices shortly thereafter. A must-watch for all those of us who spent so many hours chatting away on BBM. Ironic that almost everyone in the theatre is likely to have an iPhone or Android device in our pockets.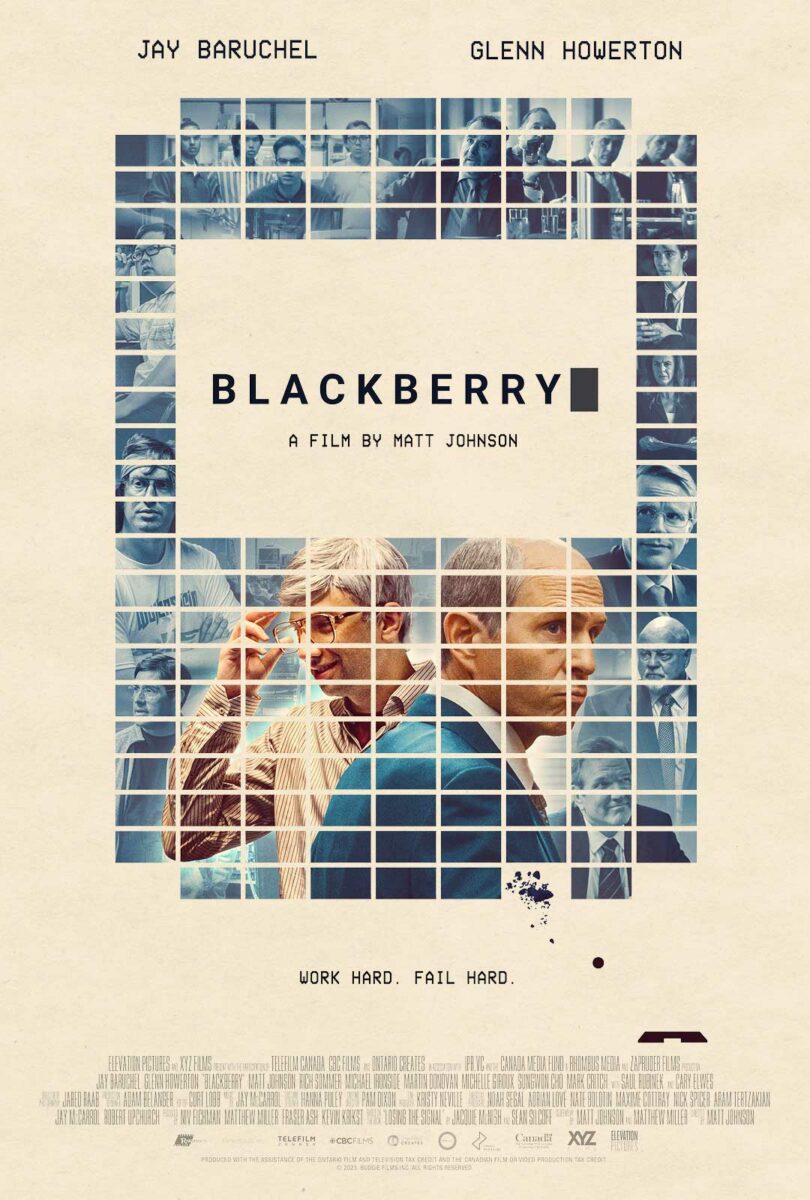 BlackBerry will release in the UK on March 4 via Paramount. The official synopsis reads:
Every era has its visionaries, and 'BlackBerry,' co-written by Director Matt Johnson and Producer Matthew Miller, investigates the brilliance of the individuals that invented the world's first smartphone. Recounting the Canadian company's humble yet chaotic rise to market dominance, 'BlackBerry' is a darkly comedic telling of the tragic tale of a Canadian company that revolutionized the way we communicate, before swiftly plummeting into obsolescence.

It's 1996, and Mike Lazaridis (Jay Baruchel) and his business partner and best friend Douglas Fregin (Matt Johnson) are on the edge of creating the world's first smartphone. Unfortunately for them, they are less business savvy than they are tech, and struggle to keep their company, Research in Motion, afloat. Everything changes when cunning business man Jim Balsillie (Glenn Howerton) agrees to join the company, bringing with him the money and experience needed to create and sell a prototype of their invention.

Seemingly overnight the three men revolutionize the way people work, communicate and connect. Celebrities, politicians and businessmen are now addicted to their Blackberrys. The company's value skyrockets, yet within a few short years shady business dealings, personal grievances, and, perhaps most dangerously, the iPhone, threaten the company's incredible success.