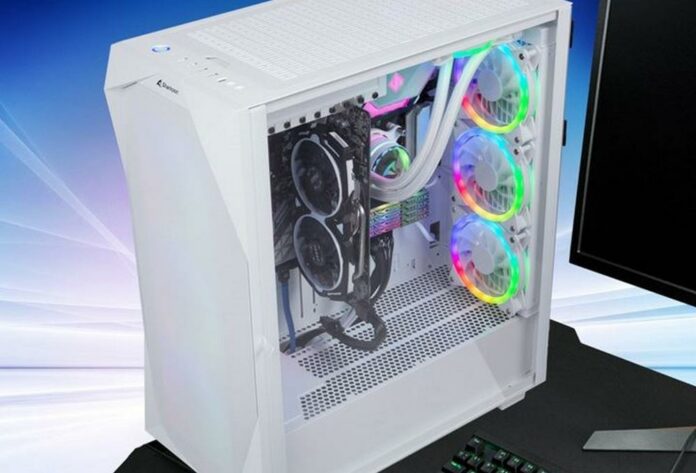 Sharkoon has announced a white REV300 computer chassis featuring a 90° rotated motherboard tray and enough fans to fill all available spaces.
In response to customers' requests, Sharkoon is releasing a white version of the REV300 Midi-ATX case. It boasts a 90° rotated motherboard, visible through a glass side panel positioned on the right side instead of the left. This unconventional design makes the most of front-to-back airflow, blowing it directly on the memory.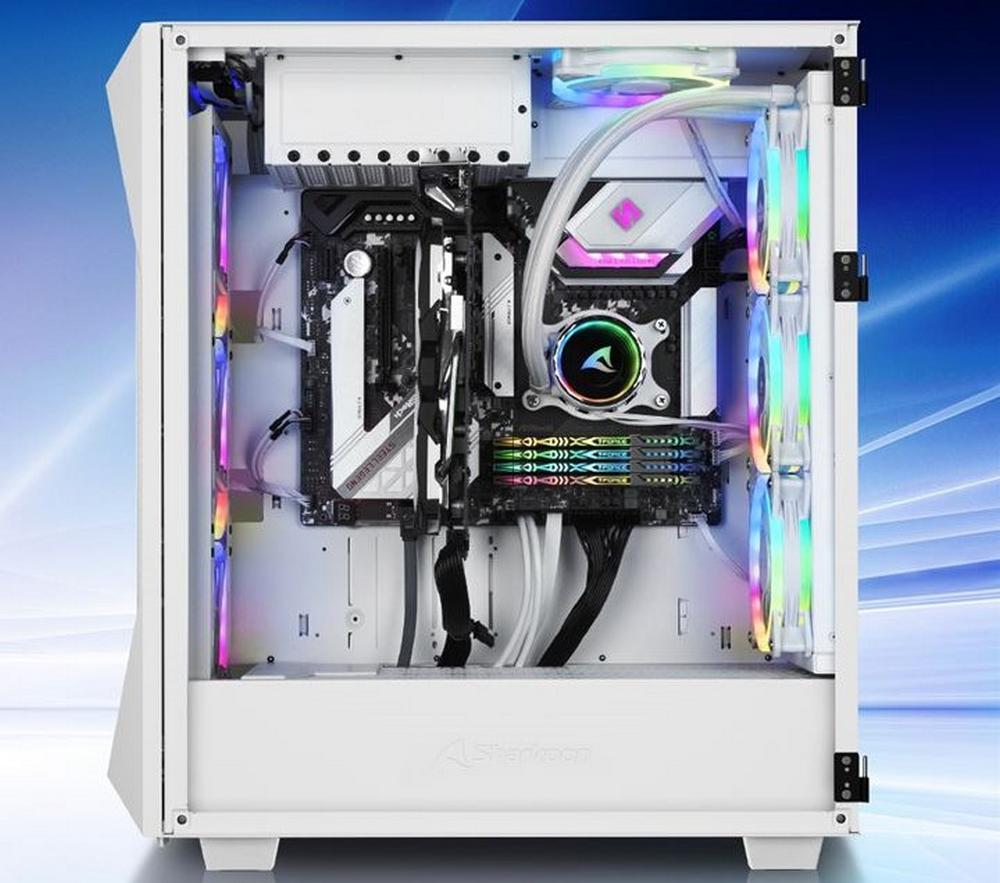 To achieve this, the REV300 White comes packed with seven pre-installed PWM RGB fans – the maximum amount possible. There are three 140mm fans in the front, three 120mm models in the rear, and one 120mm on the top. All are compatible with ASRock Polychrome Sync, Asus Aura Sync, Gigabyte RGB Fusion, and MSI Mystic Light Sync for a personalised hardware presentation through the glass side panel.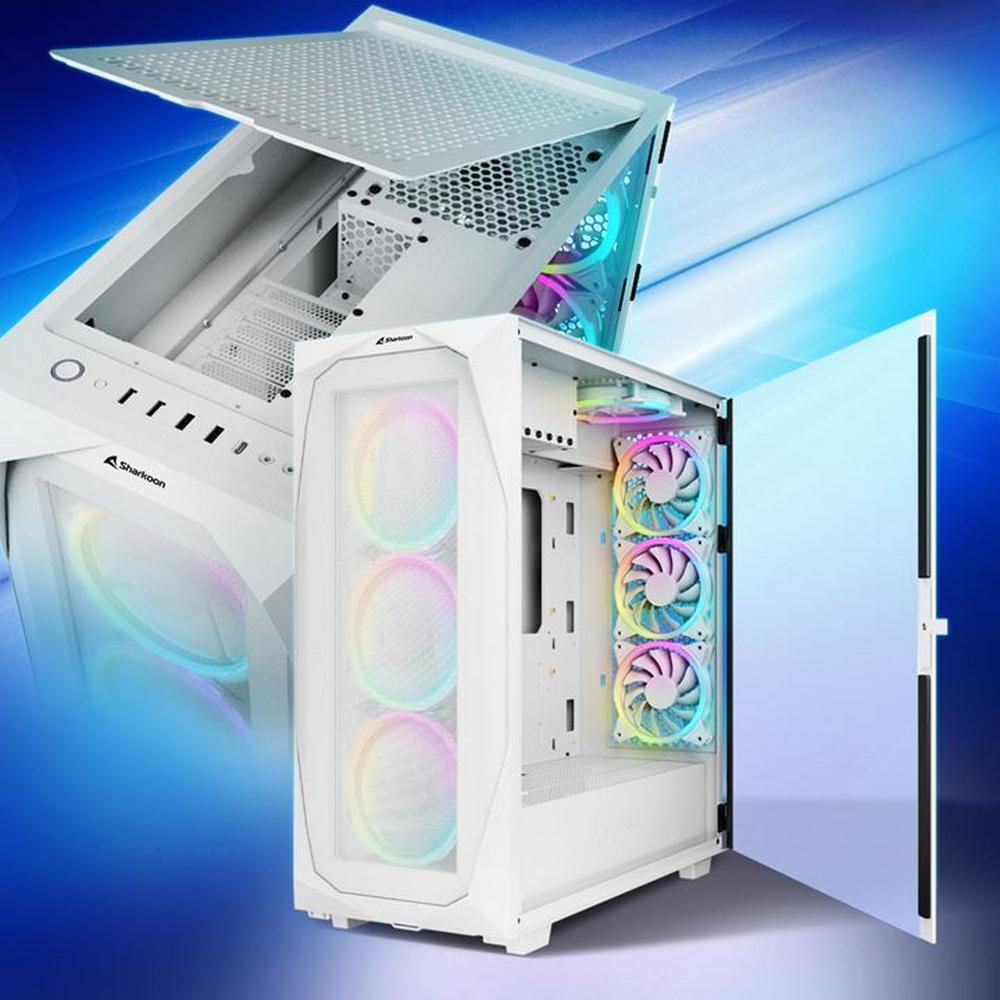 Inside its 501mm x 238mm x 550mm dimensions, we find room for up to E-ATX motherboards, 177mm high CPU coolers, 270mm PSUs, and 354mm long graphics cards. The latter bumps down to 333mm using the optional Angled Graphics Card Kit, which allows the card to face the glass side panel. Storage isn't left aside either with space for four 3.5in or five 2.5in drives.
For liquid cooling, we have support for one 360mm radiator in the back plus one 420mm radiator in the front. The latter can't exceed 465mm x 141mm x 32mm.
Lastly, I/O is comprised of four USB 2.0 Type-A ports, one USB 3.2 Gen 2 Type-C, plus mic and headphones jacks.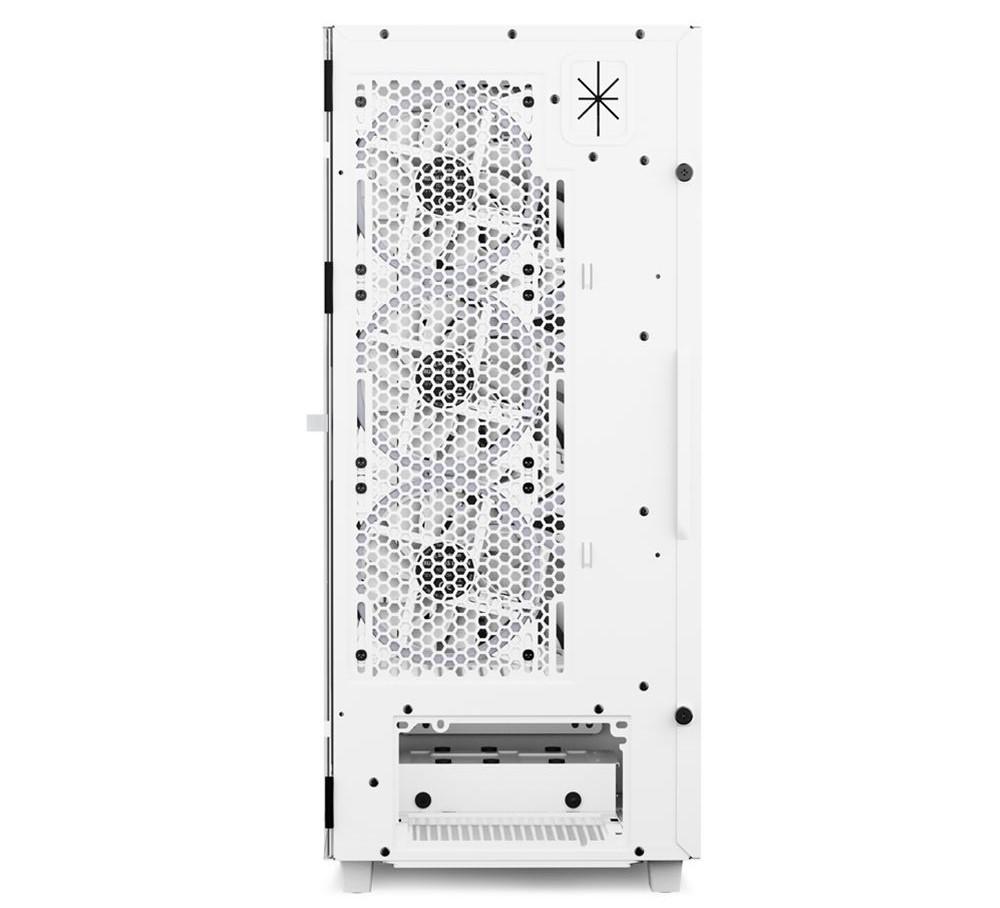 We would love a similar design but with the motherboard I/O opening oriented to the bottom, to hide cables away all while allowing installation of another 360mm liquid cooler on the top. Yes, USB ports will be very hard to access, but for those who don't swap peripherals daily, it's not a big deal. Especially since a chassis I/O could largely suffice for USB flash drives and what have you.
The Sharkoon REV300 White PC chassis is available at €159.90 MSRP. Not bad for a product bundled with seven ARGB fans.