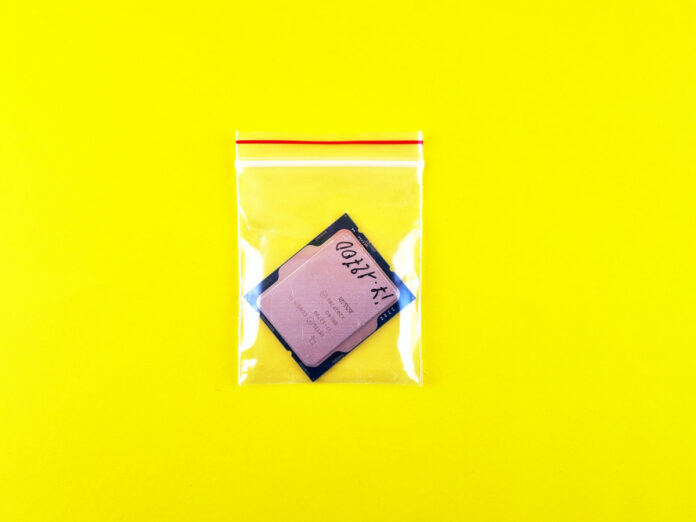 CPU traffickers were caught attempting to smuggle 780 Intel CPUs through Chinese Customs at Gongbei Port. It's not the first, and certainly not the last attempt, but the number of CPUs confiscated is more than double the amount seized at the previous CPU bust, with an estimated street value of about $137,000, or just over one million Yuan.
In this latest attempt, instead of waddling through customs with 8.9kg worth of processors girdled around their waists, the smugglers schemed up a plan to hide the contraband inside a vehicle's engine bay that was modified with cleverly hidden compartments, or at least they thought. It may have proven successful, except customs officers noticed something was afoot upon viewing digital imagery of the vehicle prompting a more thorough, manual inspection.
We are unsure of the CPU models, as customs didn't provide any close-up images or specific details, but based on the size and shape of the confiscated chips, they appear to be either Intel 12th Gen Alder Lake or 13th Gen Raptor Lake processors.

Smuggling attempts have increased these past few months due to heavy taxation in some Chinese regions. This has inadvertently brought upon the rise of a rapidly growing grey market in China where goods are sold at bargain prices or at least closer to MSRP, when compared to the rest of the world.
The demand could also be spurred by the ongoing US-imposed trade sanctions on China, in fact, Intel CEO, Pat Gelsinger, has recently called for loosening of current trade restrictions that has a direct impact on Intel's Chinese revenue stream, amounting to 30 per cent of the company's market share. Geez, Louise.
Still, the initial savings remain a huge gamble for prospective customers, because buying these illicit components means you have to forgo the manufacturer warranty, and it's always likely said CPUs have been negatively-impacted through dubious transportation methods. Buy now, cry later?