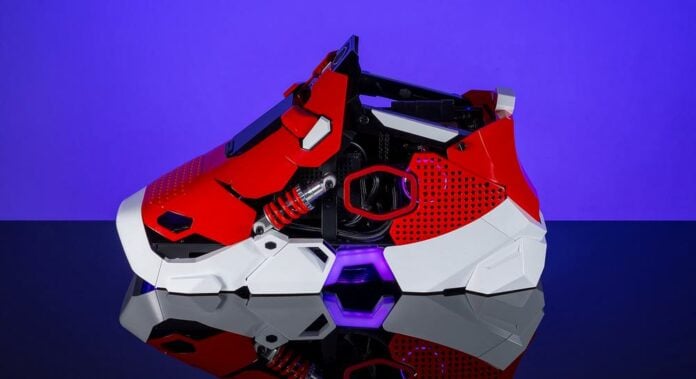 Cooler Master has released the Sneaker X custom PC boasting a unique design that lets you get your gaming kicks.
Based on JMDF's concept introduced at 2020's Case Mod World Series, the Sneaker X manages to house an entire gaming rig inside a compact form factor. It borrows the look of a sports shoe from the likes of Adidas or Nike, mostly made from plastics with metal reinforcements. Needless to say, the level of detail is high on this PC, from the fan grill to the intake/exhaust mesh, passing by the suspension spring and shoe pull tab on the back.
There is even some RGB lighting on the sides, reminding me of the pair of light-up sneakers I wanted as a kid that flash when you walk. Also, if you own a shoe store, this should be your work PC, no excuses.
My only gripe with this design is the thought of maintenance. While I appreciate its unique style, I wouldn't like to daily drive one of these, simply due to the horror that would be dusting it. At least you can remove all panels to clean it thoroughly, but can you be bothered?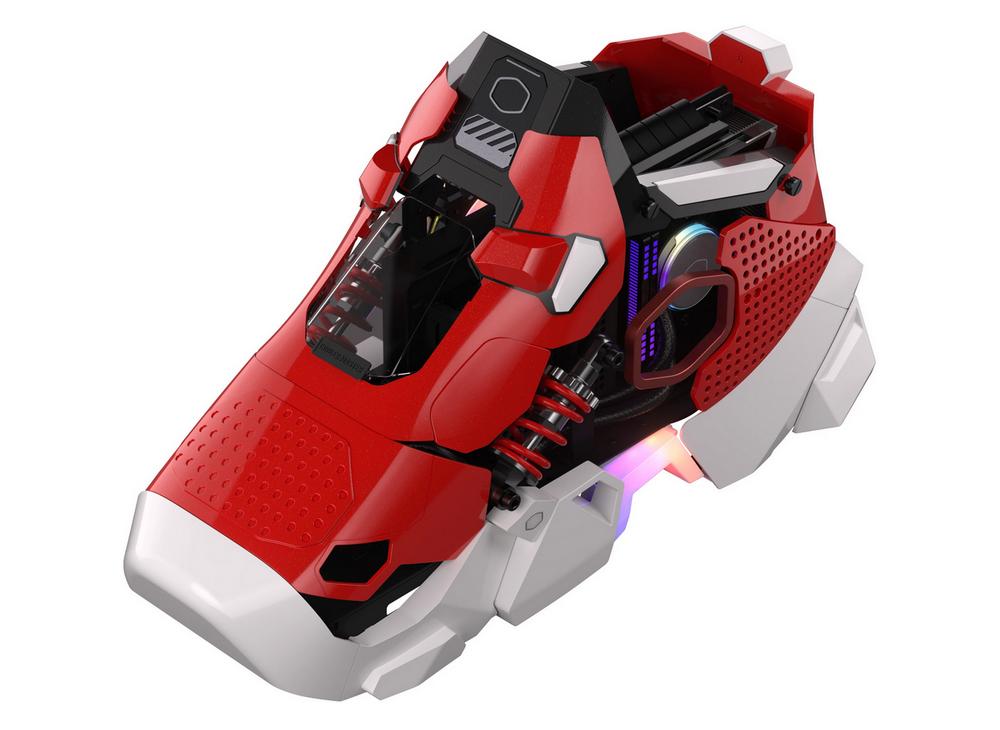 Inside, we find a choice between ITX Z790 / B760 motherboards for Intel or ITX X670 / B650 for AMD, alongside a Core i7-13700K / i7-13700KF / i9-13900K / i9-13900KF or Ryzen 7800X3D / 7950X3D CPUs. Cooler Master only offers two memory configurations, 32GB or 64GB of DDR5, with a single 2TB PCIe 4.0 SSD storage option and Nvidia's RTX 4070 / RTX 4070 Ti / RTX 4080 GPUs.
All configs are powered by the brand's V850 SFX Gold ATX 3.0 PSU and cooled by a custom version of the Master Liquid PL360 Flux 360mm AIO liquid cooler that's installed on the bottom. It's impressive how much power can fit in such a small footprint.
Note that Cooler Master partners with different system integrators depending on region, meaning exact hardware models are subject to change. For example, a US Sneaker X could have Kingston memory, while the UK's may go for Corsair instead.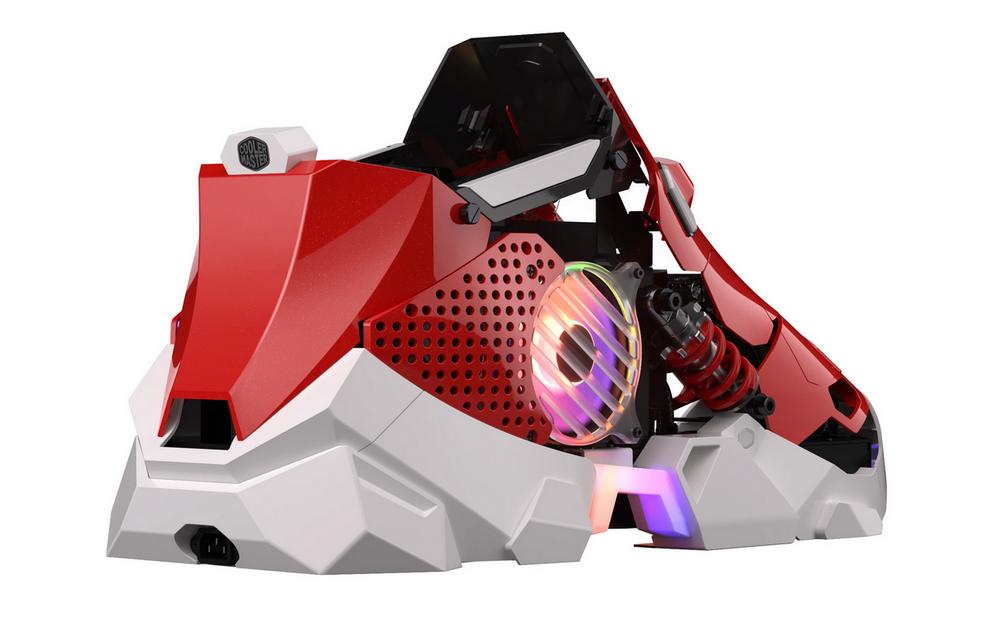 The I/O is accessible from the rear, hidden behind a sleek cover that's held by two screws, with cables exiting via a small opening. The main power cable is located just below, neatly tucked inside the 'shoe' sole. Unfortunately, the chassis itself doesn't seem to include any USB ports, meaning that connecting new peripherals may quickly become annoying, though USB hubs or extension cables could be a solution to this limitation.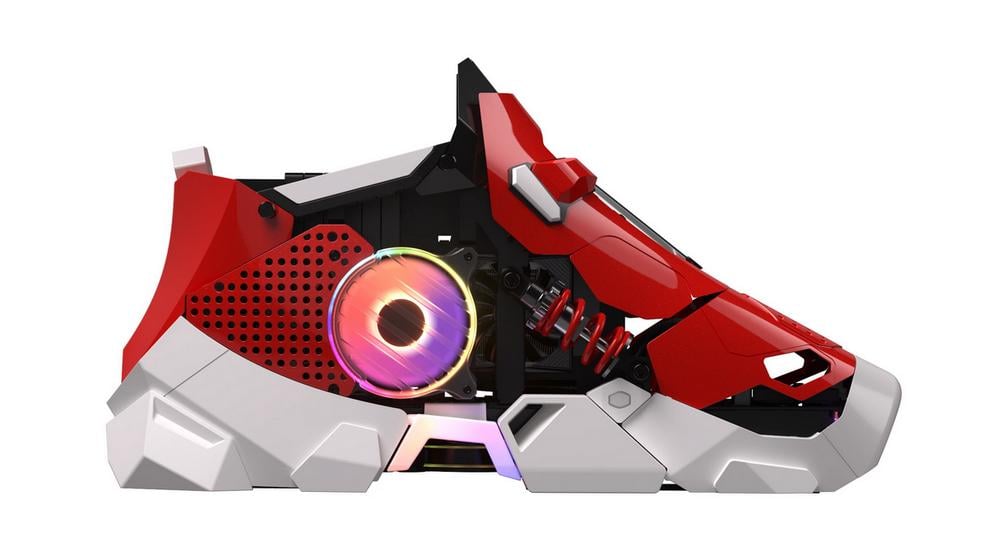 The Sneaker X will be available in the following configs via Cooler Master's CMODX website:
Core i7-13700K, RTX 4070 Ti, 32GB DDR5, 2TB, 850W at $3,799
Core i7-13700K, RTX 4070, 32GB DDR5, 2TB, 850W at $3,499
Core i9-13900K, RTX 4080, 64GB DDR5, 2TB, 850W at €4,499
Core i7-13700KF, RTX 4070Ti, 32GB DDR5, 2TB, 850W at €3,499
AMD Ryzen 9 7950X3D, RTX 4080, 2TB, 64GB DDR5, 850W at €4,499
AMD Ryzen 7 7800X3D, RTX 4070 Ti, 2TB, 32GB DDR5, 850W at €3,499
So, give or take, a grand over equivalent PCs. Clearly a collector's item.