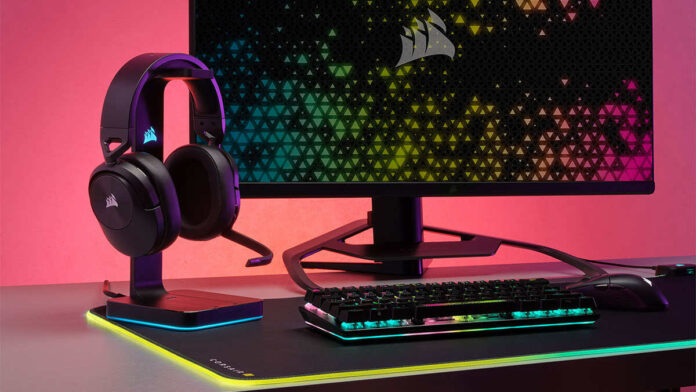 A new edition to Corsair's HS series of headsets has arrived, featuring a fresh and stylish new look, lightweight design and impressive specs at a reasonably affordable price point. Let's take a look at what sets it apart from siblings.
For starters, no need to worry about wireless connectivity options, the accompanying USB transmitter supports both low-latency 2.4 GHz wireless and Bluetooth with a wireless range of up to 15 meters (50 feet). The headset is also considerably light at 266 grams, which definitely helps for those long and intense gaming sessions, and the swivel cups can flatten out for easy travel-friendly storage.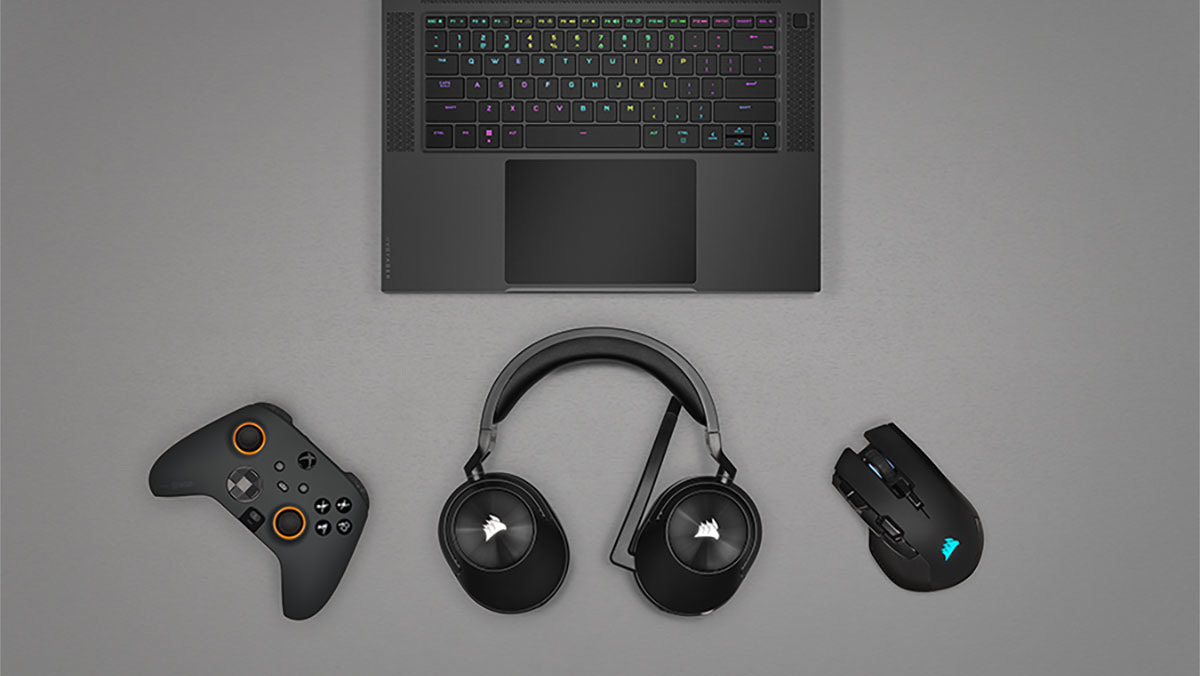 The headset is mostly constructed of black plastic, in a smooth matte finish, with circular inserts on the outer shell in contrasting mirror gloss with signature Corsair sails logo in the center. Earpads are made of rather plush-looking memory foam covered in leatherette. While the latter is a common staple among medium-priced range headsets, it's nice to see Corsair add slightly more expensive memory foam, in lieu of cheaper foam inserts to cut costs.
In terms of controls, the right ear cup features Bluetooth and power buttons, while the left features a rubberised volume dial that also allows you to toggle between various audio presets, accompanied by a dedicated mic mute button and USB-C charging port. Interestingly, the boom mic features a flip-to-mute function so it's curious as to why the company added an extra mute button.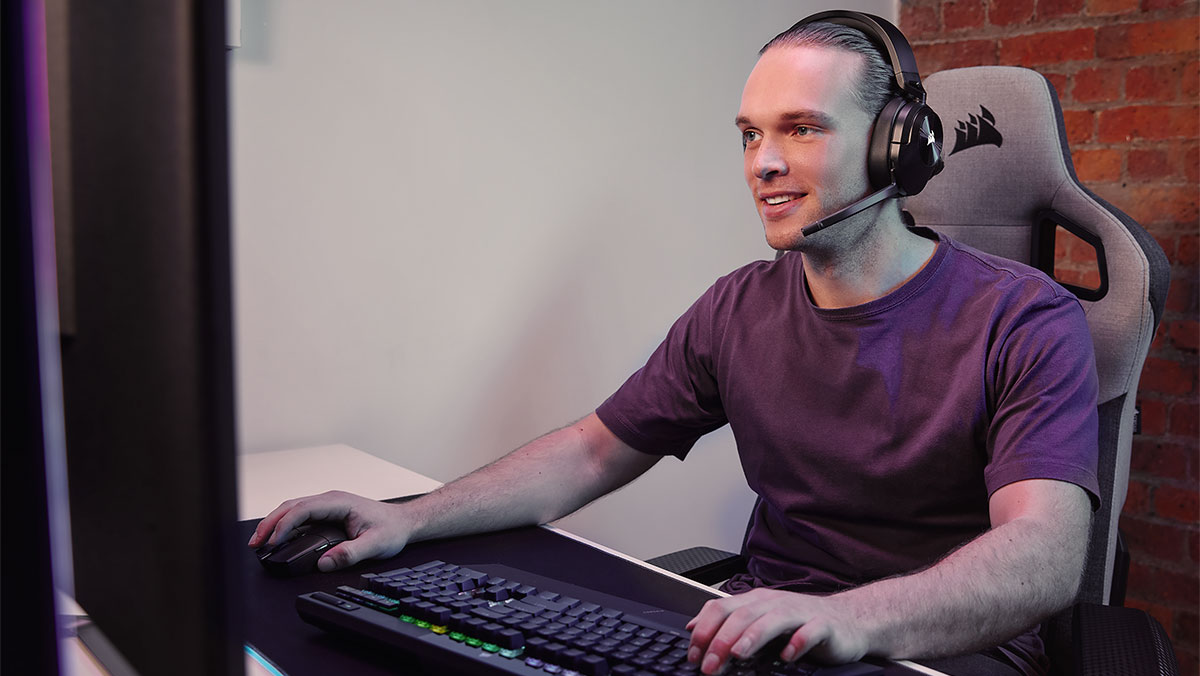 Finally, Corsair's custom-tuned 50mm neodymium drivers feature spatial audio support and Tempest 3D AudioTech on PS5 for heightened immersion and surround sound in games. Corsair touts 24 hours of uninterrupted battery life, with a minimum charge time of 15 minutes for six hours of play time. Quite impressive.
The Corsair HS55 Wireless is available on Amazon at a reasonably affordable price of £99.99, considering it's Virtuoso and HS75 siblings can run you upwards of £165.