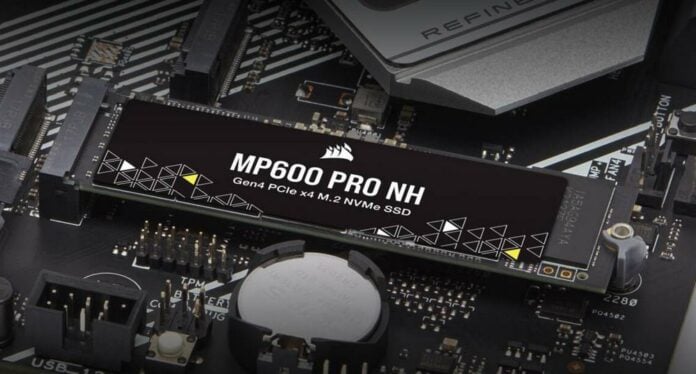 Corsair has added seven new PCIe 4.0 M.2 SSDs to its line-up powered by 3D TLC flash and Phison controllers, reaching up to 7,000MB/s and 1.2M IOPS in read with enough endurance to keep you going for many years.
Five of them will join the MP600 Pro NH series, with the remaining two taking the MP600 GS appellation. However, don't let similarities in naming and appearance deceive you, these series are very different drives at separate performance brackets. The former is hanging out with the best on the high-end, while the latter covers the mid-range.
MP600 GS
The MP600 GS SSDs are middle-range models with a maximum capacity of 1TB. They use 3D TLC NAND flash alongside Phison's PS2021-E21T controller. Here we get up to 4,800MB/s read and 3,900MB/s write speeds, with 800K read IOPS and 580K write IOPS. Looking at the rated endurance we find 600TBW plus 1,500,000 hours MTBF, plenty for most gamers even if planning to use it for gameplay video storage.
One of Corsair's pictures referenced a 2TB model which is nowhere to be found as yet but suggests a larger capacity will be coming soon. If you absolutely want a 2TB model and nothing else, you can go for the MP600 Pro NH 2TB or one of Corsair's many other SSDs.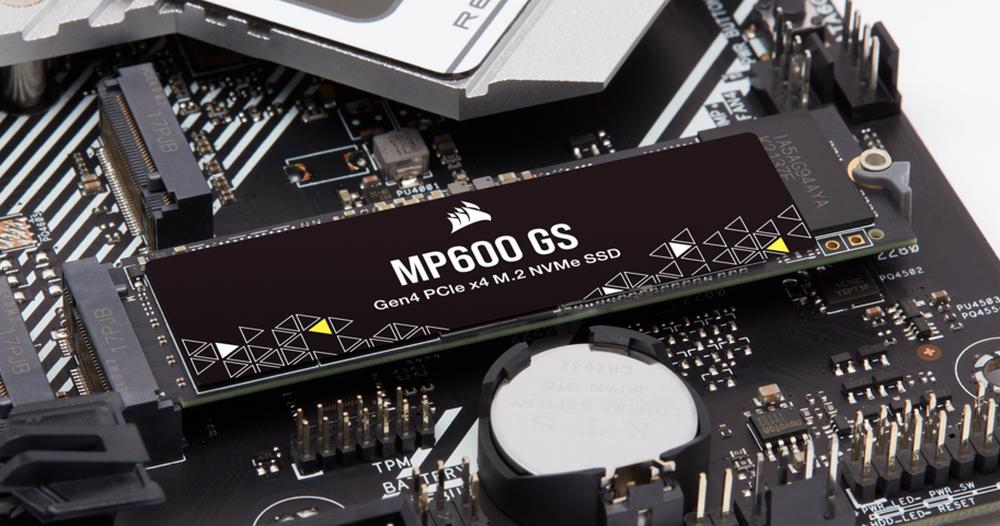 MP600 Pro NH
The MP600 Pro NH series sits at the high-end, offering large capacities up to 8TB for those who want uncompromised performance and vast storage at the same time. This series uses 3D TLC NAND and Phison's PS2018-E18 controller allowing it to reach up to 7,000MB/s read and 6,100MB/s write speeds, with 1.2M read IOPS and 950K write IOPS.
This family will include 500GB, 1TB, 2TB, 4TB, and the headlining 8TB variant. At the top, you can expect 6,000TBW endurance and 1,600,000 hours MTBF with lower numbers on smaller-sized SSDs. To no one's surprise, this performance plus size combo isn't coming cheap at £1,255 for the 8TB drive.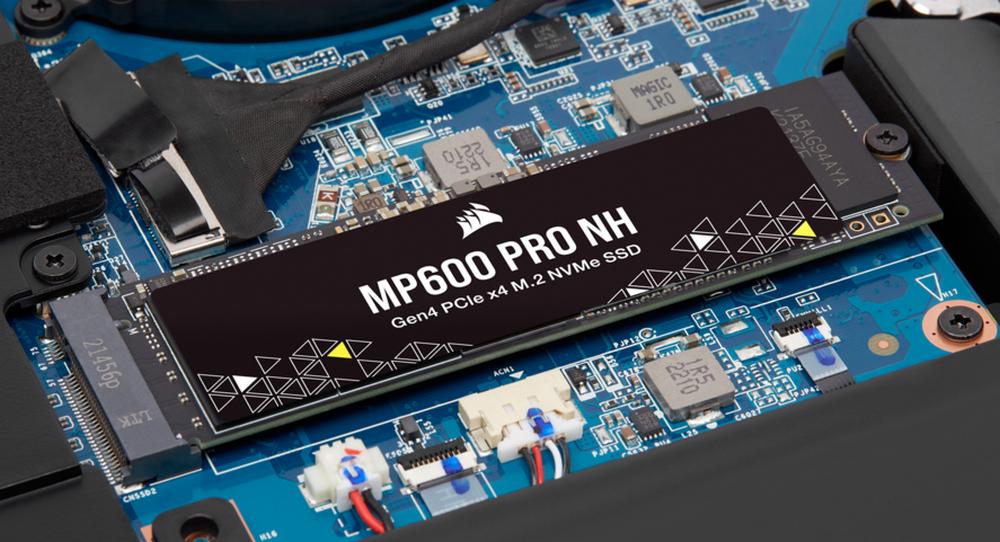 If you think £1,255 is a lot, first you are right, but second, it's still cheaper than Corsair's top-tier MP600 Pro XT 8TB SSD, which goes for a hefty £1,385, or Sabrent's 8TB Rocket 4 Plus, which fetches £1,533.
Another good aspect of the MP600 Pro NH is that it delivers near identical performance to the MP600 Pro XT without requiring a big heatsink on top, which makes it suitable for thin machines like laptops or SFF desktops.
All products are backed by a five-year warranty and are priced as follows:
MP600 Pro NH 8TB – £1,254.99
MP600 Pro NH 4TB – £619.99
MP600 Pro NH 2TB – £244.99
MP600 Pro NH 1TB – £129.99
MP600 Pro NH 500GB – £84.99
MP600 GS 1TB – £109.99
MP600 GS 500GB – £69.99