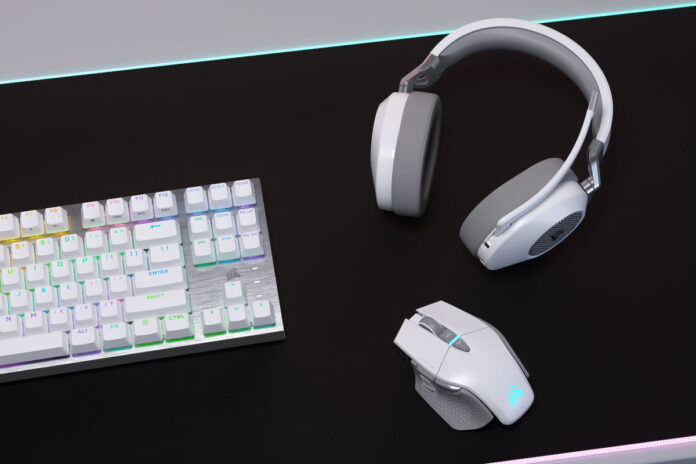 Corsair has released a pair of wireless gaming headsets for HS65 and HS55 models, designed to be high performance, lightweight and reliable.
At first glance, the premium cans have the same overall design as existing wired siblings. It's a rather sleek and aesthetic build, featuring a mixture of premium quality plastics, aluminium and memory foam. The earcups are swivel-friendly for easy transportation, while the memory foam earpads are covered with leatherette. On the outer shell you'll find that distinct mesh grill finish with subtle Corsair logo, and finally the left ear is where the drop-down boom mic is located.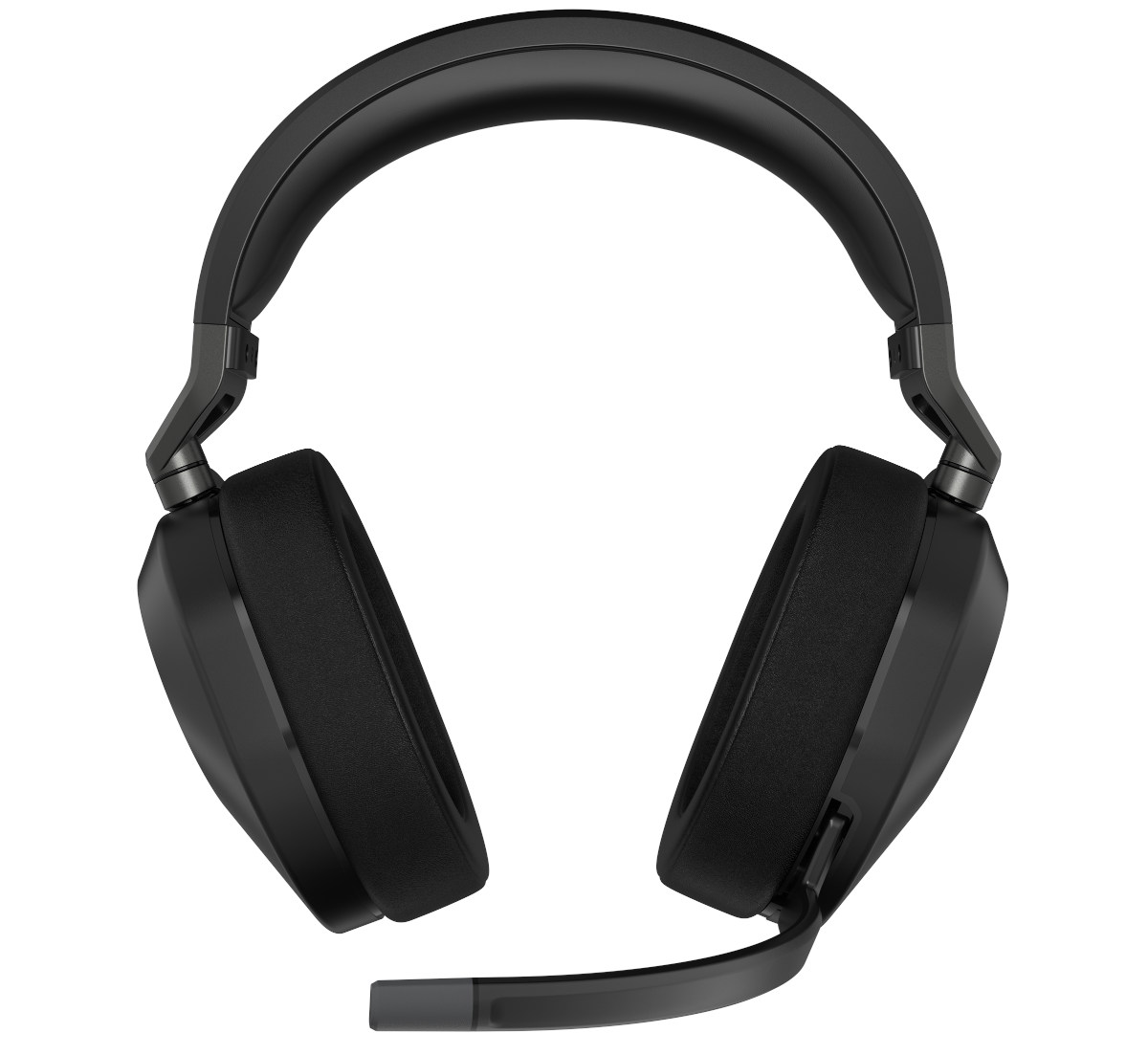 Weight is where the headsets impress the most, in my opinion. Weighing in at a feathery 275g, Corsair manages to come in 7g lower than the wired HS65 variants, all the while adding wireless connectivity and battery. Nonetheless, it should make for a comfortable experience when gaming for extended sessions.
As for audio quality, they carry the same integrated Sonarworks SoundID technology, Dolby Audio 7.1 surround-sound capabilities. Large 50mm custom-tuned neodymium drivers cover a wide frequency range between 20Hz-20KHz. All are configurable via Corsair's iCUE software, which also features a 10-band EQ setting for those who want to fine tune their cans.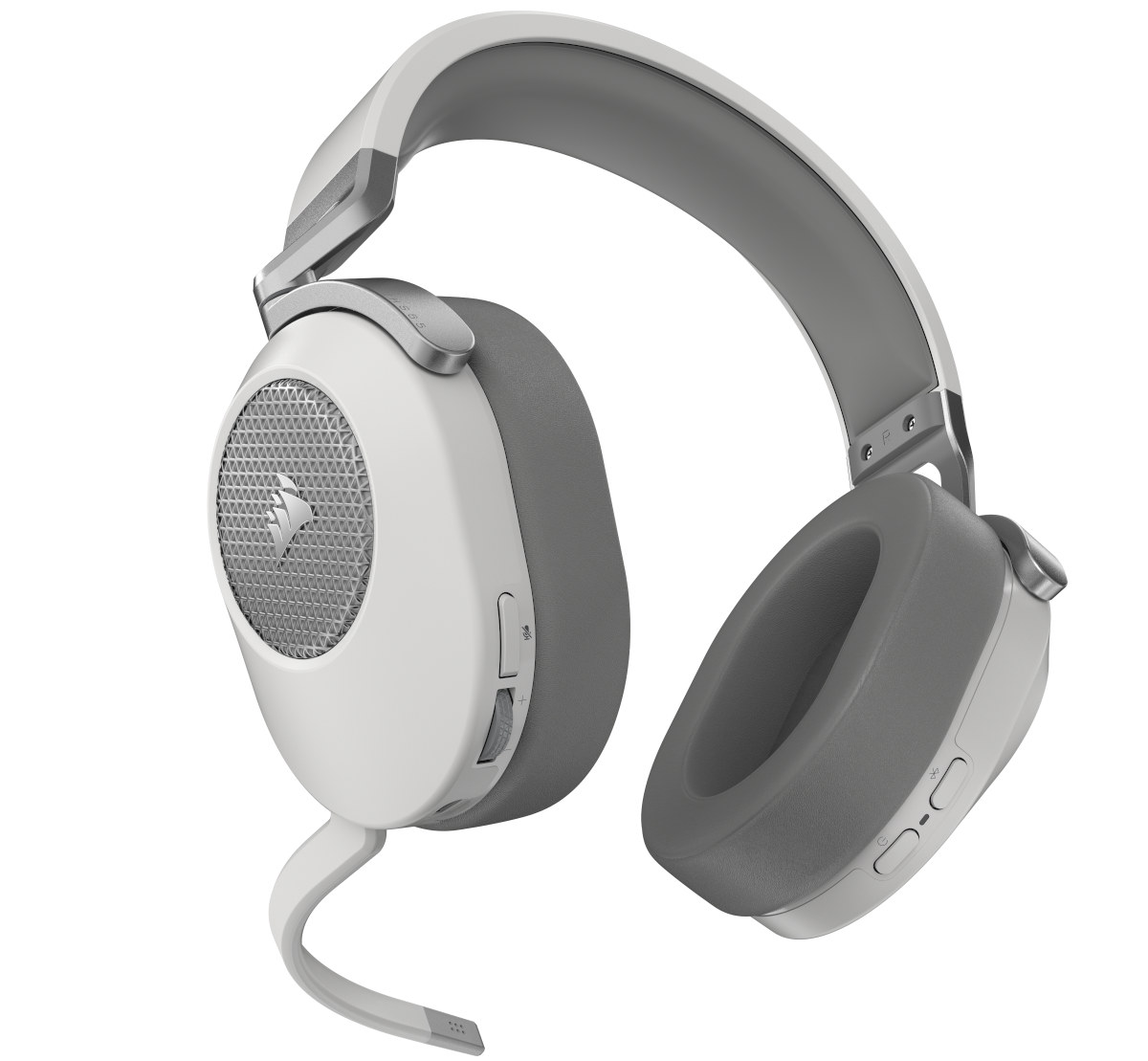 Battery life is another plus in our book. Corsair claims 24 hours of untethered playback, which is more than enough to last an average user a week of playtime before requiring a recharge. And when you do, the quick-charge functionality provides up to six hours of playtime in just 15 minutes.
Wireless connectivity is covered by built-in Bluetooth when gaming on the go – think smartphones, Nintendo Switch, and Steam deck – or via 2.4GHz wireless dongle when connecting to PC, console, and TV. In terms of I/O, the left cup features a mic on/off button, a rubberised volume wheel and a USB-C port for charging, while the right side is where you'll find the power and Bluetooth pairing buttons. Unfortunately, there is a sorely missing 3.5mm headphone jack on what otherwise appears to be a well-rounded assortment of I/O.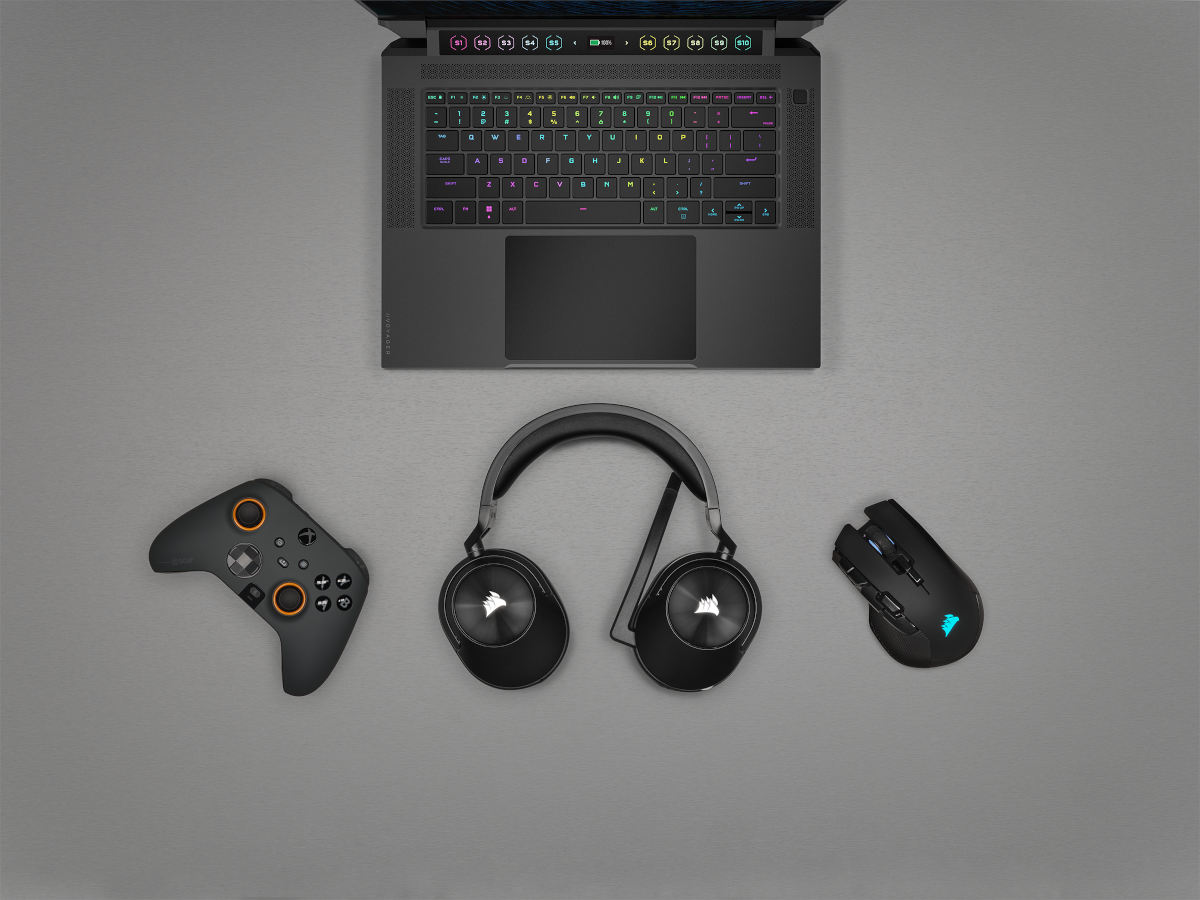 Last but not least, also launching today is the HS55 Wireless, a second wireless rendition, if you will, of the HS55 wired version, except unlike the HS55 Wireless Core, this one features improved sound quality thanks to added Dolby Audio 7.1 surround sound. Even lighter by weighing an impressive 266g, the only negative exception is, like the HS65 Wireless, the boom arm mic is not removable, which is a nitpick at best.
Available in both Carbon black and White, the HS65 Wireless debuts for £119.99 while the HS55 Wireless for £99.99, so be sure to check them out in the links provided if you're interested.