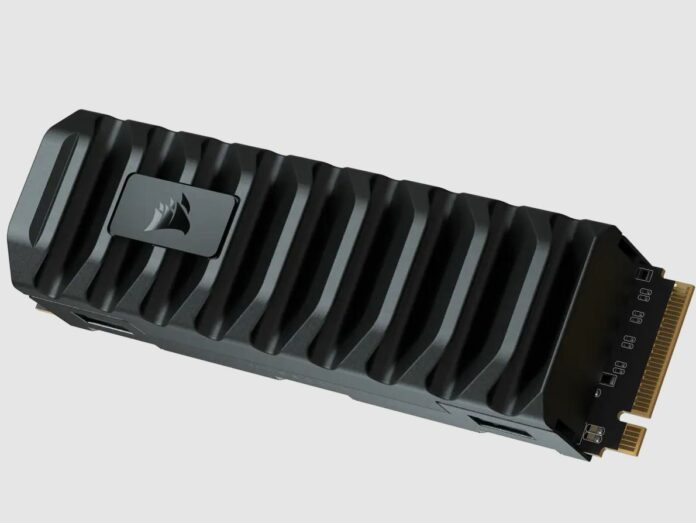 Corsair has quite some plans for AMD's next-generation AM5 desktop PC platform encompassing Ryzen 7000 Series CPUs and X670/E motherboards. Bringing the speed goodness of PCIe 5.0 to an AMD system for the first time, Corsair has released tasty numbers for the upcoming PCIe 5.0 MP700 SSD. How does 10GB/s sequential read sound?
Tantalising performance is teased on Corsair's AMD-specific microsite, comparing sequential read and write performance to in-market solutions.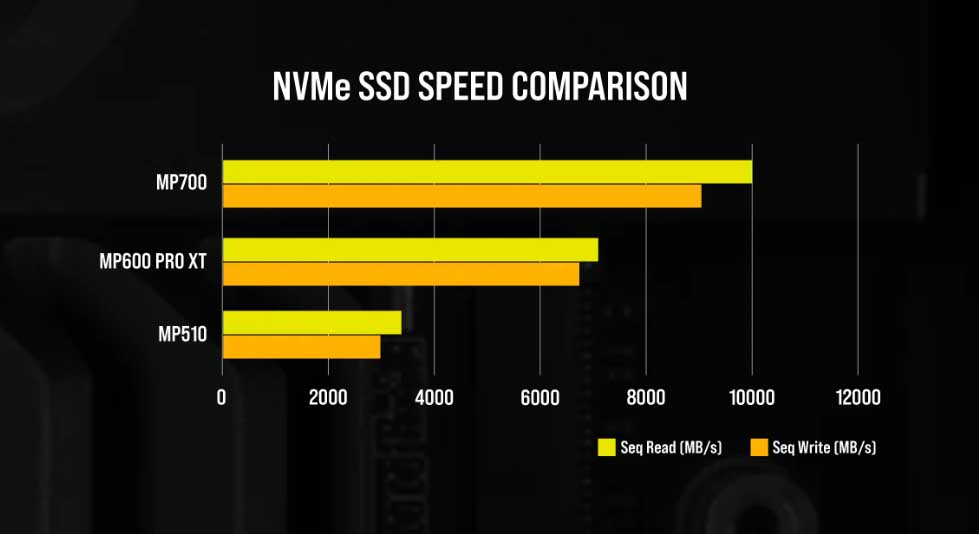 Current MP600 Pro XT is no slouch, but it roundly beaten by the 10GB/s read and 9.5GB/s write bandwidth offered by MP700. The drive is not yet listed for sale and may well be launched at the exact same time as AMD's next-gen platform reveal. Intel, as you may know, has had PCIe 5.0 capability since the launch of 12th Gen Core Alder Lake processors last year, reserved mainly for graphics, as no Z690 board features an M.2 slot of that calibre. That will likely change with 13th Gen Core-supporting Z790 later this year, which we expect to have dedicated PCIe 5.0 M.2 slots.
Back on topic, Corsair has been a long-time partner of Phison, who builds PCIe controllers for SSDs. Incumbent MP600 Pro XT, for example, harnesses the Phison PS5018-E18 chip, and we're reasonably sure MP700 will use upcoming PS5026-E26.
10GB/s sequential read is a large improvement over the best PCIe 4.0 x4 drives on the market, but it's not where the story ends. Controllers from Samsung and Silicon Media promise loftier speeds still.