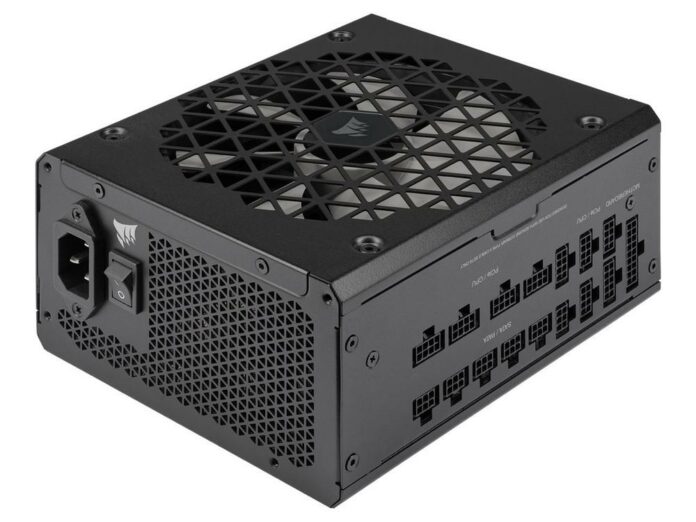 Corsair seems to be preparing a new ATX 3.0 PSU lineup featuring a fully-modular design… but with connectors accessible from the side.
According to @momomo_us on Twitter, Corsair is making a bunch of new PSUs with connectors put on its side instead of the usual part facing the chassis' inside. Apart from the ease of installation provided by visible header markings – especially for new builders – using the longer side should offer more space to put extra connectors on high-wattage models.
This is also excellent for upgradability since if more power cables are needed, they can easily be hooked to the PSU without having to find the connector entrance in the tight space of PSU compartments that are already full of cables.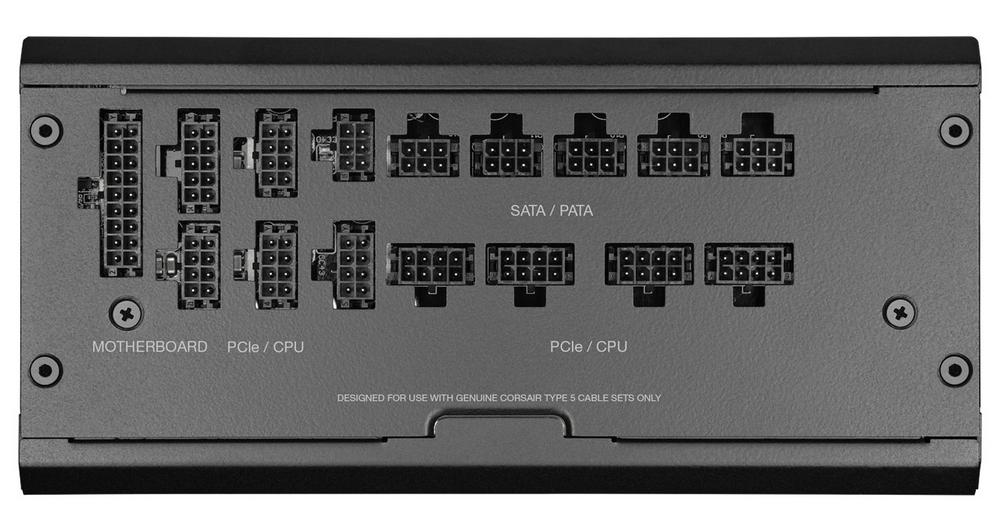 The only downside to this approach may be compatibility with weird chassis designs and formats, or small-size ones such as SFFs. With that said, many SFF chassis won't support this PSU size anyway, so the main limitation will be narrow cases in which cable connectors may be crushed by the side panel.
The Corsair iCue 5000T RGB, for example, should be a perfect companion for this PSU thanks to its ample spacing behind the motherboard tray that allows for direct cable routing. While we don't know the exact size of this PSU, it may even fit without needing to uninstall the drive cage.
According to @momomo_us, Corsair seems to be planning three models – a 1,200W (CP-9020254-NA), a 1,000W (CP-9020253-NA), and an 850W (CP-9020252-NA), so there is something for everyone. All that is left, therefore, is to wait for official specs and pricing.