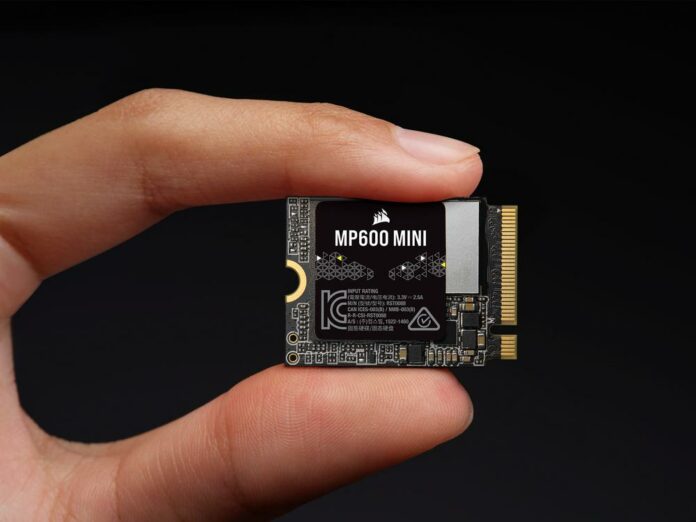 Corsair has launched a MP600 Mini M.2 SSD offering high capacity and PCIe 4.0 performance in a small footprint.
Featuring 1TB of 3D TLC NAND, the MP600 Mini marks the brand's first attempt at a 2230 format SSD. At 30mm in length, its dimensions are currently the smallest available on an M.2 slot, making it a perfect candidate for compact machines like Microsoft's Surface Pro 8 and 9.
Unlike its size, the performance is anything but mini, with sequential speeds reaching 4,800MB/s, IOPS hitting up to 1,100K, plus 600TBW of durability, The MP600 Mini won't hold your gaming machine back, be it a portable console or a powerful desktop. Needless to say that the MP600 Mini is also compatible with PCIe 3.0 interfaces, albeit at slower speeds.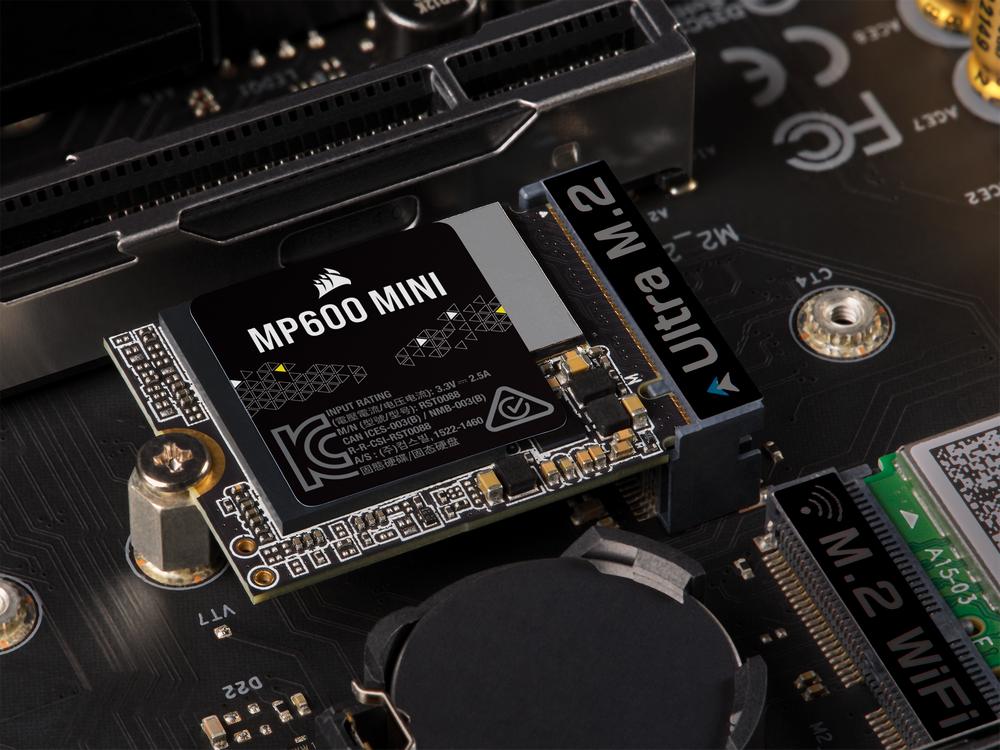 This tiny drive is sized to perfectly fit gaming handhelds such as Valve's Steam Deck and Asus's ROG Ally, which notably will be the first portable machine to be powered by AMD's Ryzen Z1 chip. Depending on the handheld model, The Mini's 1TB size offers double or even quadruple the amount of storage while potentially bringing faster transfer speeds.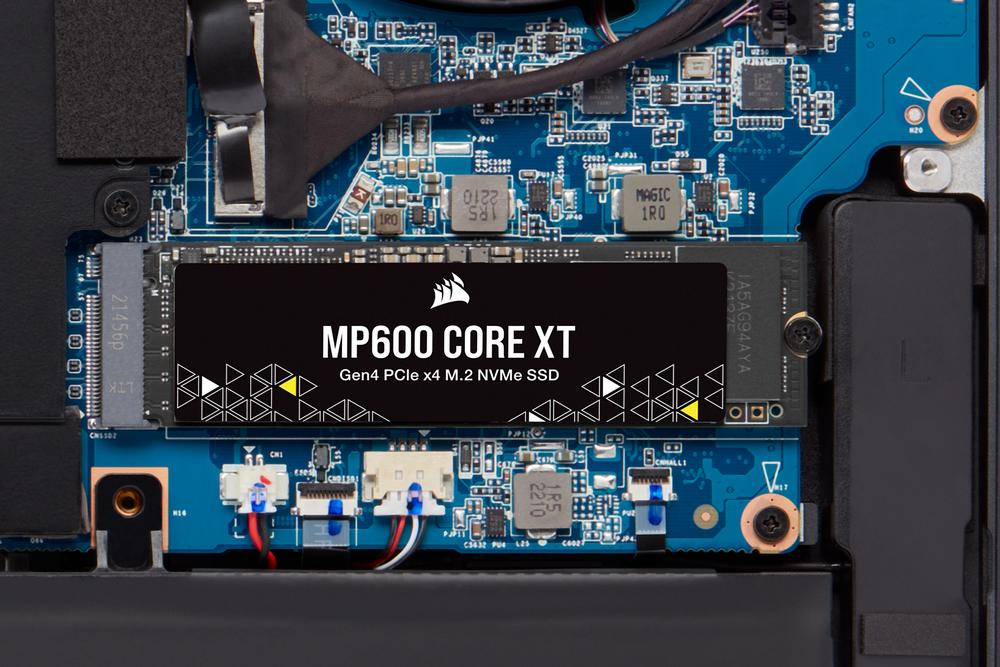 Alongside the Mini, Corsair has also announced a 2280 MP600 Core XT SSD, this time offering up to 4TB of space. While not boasting the highest speeds nor durability compared to other Corsair products, up to 5,000MB/s read and 4,400MB/s write using 3D QLC NAND flash rated for 900TBW should be enticing for a lot of users, particularly if pricing creeps down closer to the all-important £200 mark.
At launch, the MP600 Mini 1TB is sitting at £114.99, with the MP600 Core XT 1TB, 2TB, and 4TB models retailing for £64.99, £119.99, and £289.99, respectively. All four drives are backed by a five-year warranty as standard.