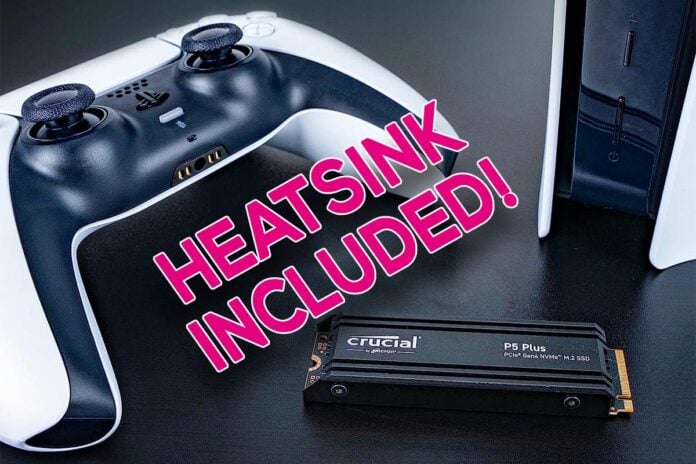 2TB Crucial P5 Plus
---
"With cutting-edge technology and stability, the P5 Plus is perfect for intensive uses like gaming, video editing, content creation, and demanding engineering applications."
We earn a commission if you make a purchase, at no additional cost to you.
Solid-state drives are proving hugely popular in 2023 as a direct response to tumbling prices. It's a great time to be in the market for a fast, spacious and easy-to-implement upgrade, and drives of practically every variety are hitting rock-bottom prices.
Case in point, there's now barely any premium when opting for a model with a heatsink included as standard. Take, for example, the excellent 2TB Crucial P5 Plus. Said drive fetches £95.99 / $97.99 for the standalone SSD, representing a bargain in its own right, yet the heatsink-laden variant is now just £103.99 / $107.99 direct from Amazon.
That's the lowest we've ever seen – cheaper than Prime Day, even – and for the sake of an extra 10 bucks, the heatsink model is now a no-brainer, particularly for those planning a one-stop PS5 upgrade.
To recap, the 2TB Crucial P5 Plus is a DRAM-equipped PCIe 4.0 drive capable of hitting sequential read and write speeds of up to 6,600MB/s and 5,000MB/s, respectively. In other words, it's a highly capable drive from one of the biggest names in the business, and comes backed by a five-year warranty as standard.
Club386 is always on the lookout for unmissable PC component bargains. Follow on Twitter or Facebook to stay up to date with the latest deals, and subscribe to our free weekly newsletter to be kept abreast of all the developments in the world of tech.