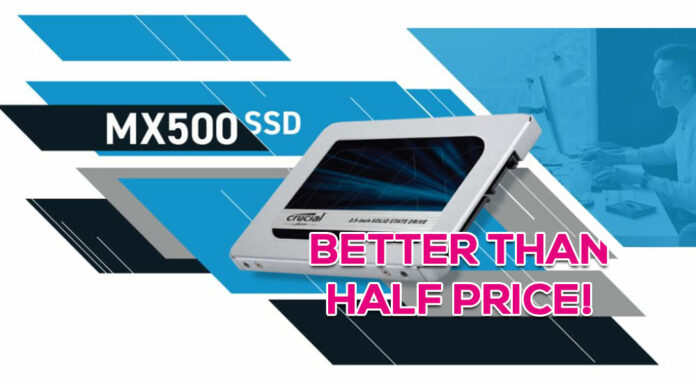 Crucial MX500 4TB SSD
---
"Save massive amounts of photos, music, and videos comfortably and securely. With fast access to your media, creations, and designs, you're ready to share at the speed of your life."
We earn a commission if you make a purchase, at no additional cost to you.
Amazon's major sale event has come and gone, but don't worry if you missed out, there are still plenty of bargains to be found, particularly if you're in the market for a new SSD.
Prices on 4TB drives are dropping fast, and if you don't need something quite as quick as, say, a WD_Black SN850X, conventional SATA drives remain a fine choice for high capacity and low cost. Our pick of the bunch today is the Crucial MX500 4TB, whose price has fallen to another all-time-low of £158.99.
Speeds top out at 560MB/s on account of the SATA 6Gbps interface, and we know what you're thinking, isn't Crucial's 4TB P3 M.2 SSD a much better, much faster choice at £150.99? Sure, if you happen to have a spare M.2 slot, but for folk with only SATA ports available, the MX500 is excellent as a secondary drive or laptop upgrade, and comes backed by a five-year warranty from a trusted brand.
With prices as they are, 2TB is quickly becoming the minimum most enthusiasts should consider, and with game installation sizes being what they are, 4TB just offers a whole lot more peace of mind. At the very least, those still clinging to a mechanical hard disk can make the move to a vastly superior SSD without having to sacrifice too much in the way of capacity.
Club386 is always on the lookout for unmissable PC component bargains. Follow on Twitter or Facebook to stay up to date with the latest deals, and subscribe to our free weekly newsletter to be kept abreast of all the developments in the world of tech.