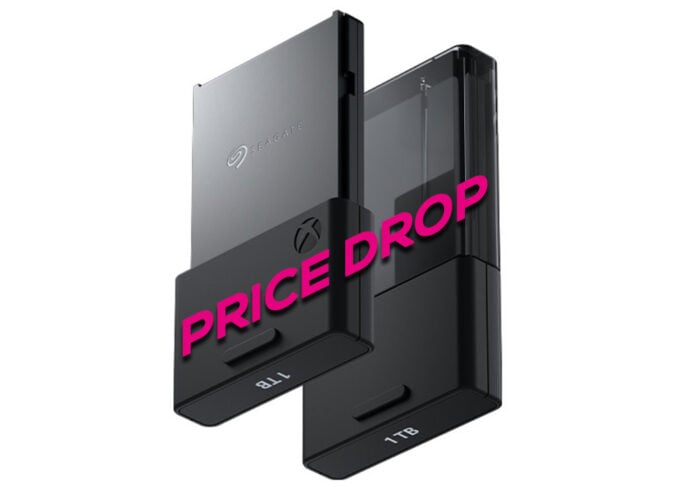 Seagate Xbox Series X|S Expansion Card
---
"The Seagate Storage Expansion Card for Xbox Series X delivers additional external memory while maintaining the same peak speed and performance as the console's internal SSD."
We earn a commission if you make a purchase, at no additional cost to you.
While SSD prices have tumbled across the board, proprietary expansion cards for Xbox Series S|X remain stubbornly dear by comparison.
The good news for Xbox gamers who're running low on storage is that the situation is improving; right now, Seagate's original 1TB expansion card has dropped to an all-time-low of £125.99 at Amazon UK. Competition in the space has certainly helped as Seagate's drive undercuts the newer WD_Black 1TB C50 by almost £25 and the same model is also reduced at Amazon US to $149.
Xbox expansion cards do remain pricey compared to M.2 upgrade options for Sony's PlayStation 5, yet there is something to be said for the convenience of a plug-and-play solution, and if you've been waiting for prices to drop, now seems a good time to bite.
Seagate's 2TB model has also come down from an exorbitant £350 to a slightly more palatable £265.99, and with no direct competition at the higher capacity, we don't imagine pricing will change significantly in the months ahead.
Club386 is always on the lookout for unmissable PC component deals. Follow on Twitter or Facebook to stay up to date with the latest discounts, and subscribe to our free weekly newsletter to be kept abreast of all the developments in the world of tech.