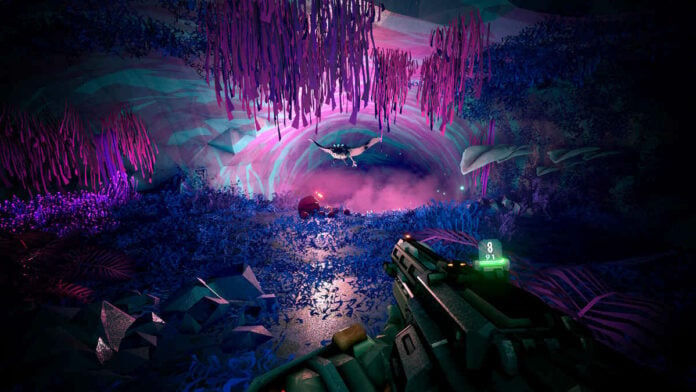 Deep Rock Galactic, a popular cooperative first-person shooter developed by Ghost Ship Games, has recently added support for FSR 2.0 support, and Volition looks to add FSR 2.0 soon, as well.
The news comes directly from AMD's Twitter feed and adds to a growing list of support for the firm's answer to Nvidia's DLSS. AMD's temporal upscaling technology has the advantage of giving much-needed boost in frame rates for most aging graphics cards – including AMD and Nvidia – as the tech does not require specific hardware to run.
Saints Row, on the other hand, has not received any temporal upscaling tech as of yet, even though the game released with ray traced indirect lighting and day-0 optimisations. Ergo, this will see a healthy boost in fps and help performance, though we cannot confirm when the update will be released.
For those who purchased a RX 6000 Series graphics within the last few months from a participating retailer, AMD's 'Raise the Game' bundle can still be redeemed, with up to three free games available, including Saints Row, Forspoken and Sniper Elite 5. Be sure to check the portal here.
So far, over 110 games have received FSR support, and many popular developers and titles implementing FSR 2.0 since release include Deathloop, God of War and Farm Simulator. The full list of supported games is as follows:
Chernobylite
Deathloop
Dying Light 2 Stay Human
Edge of the Abyss Awaken
Farming Simulator 22
God of War
Marvel's Spider-Man Remastered
Remnants
SCUM
Shibainu
Swordsman Remake
The Bridge Curse Road to Salvation
Thymesia
Tiny Tina's Wonderlands
Finally, another 20 games have been confirmed to feature the tech in the near future, including:
Abyss World
Asterigos: Curse of the Stars
Delysium
EVE Online
Forspoken
Ghostwire Tokyo
Grounded
HITMAN III
Kingshunt
Lies of P
Microsoft Flight Simulator
NiShuiHan
Perfect World Remake
Overprime
Rescue Party: Live! HD
Saints Row
Super People
The Callisto Protocol
Unknown 9: Awakening
Vail VR
That's it for now. Which games would you like to see get the FSR 2.0 treatment? I personally would like to see FSR 2.0 for Hello Games' No Man Sky, a space romp that I quite enjoy in my spare time, though the 'fuzziness' of FSR 1.0 has left me wanting for quite some time.