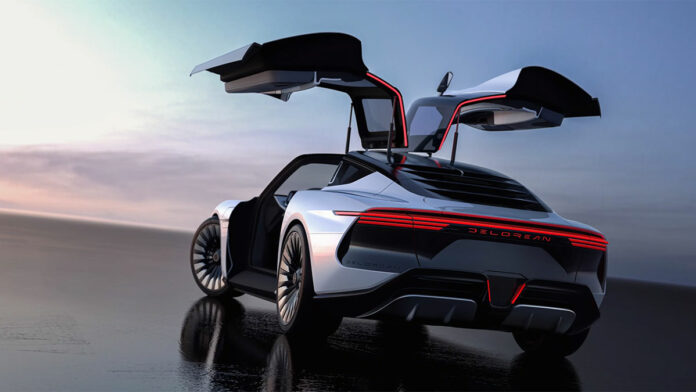 DeLorean Motor Company has unveiled the first images of its Alpha5 electric vehicle. Intended to reimagine the pop-culture classic for a new age, the 2022 DeLorean retains signature gull-wing doors alongside a futuristic look.
Described by the manufacturer as "the culmination of a 40+ year history," the sleek shape comes through a collaboration with design company Italdesign, responsible for a series of iconic vehicles, including the Volkswagen Golf and Audi 80.
Rejuvenated for the modern age, Alpha5 offer four seats (compared to two on the DeLorean we all know and love), as well as a 100kWh battery promising a range of over 300 miles and a 0-60 time of just 2.99 seconds.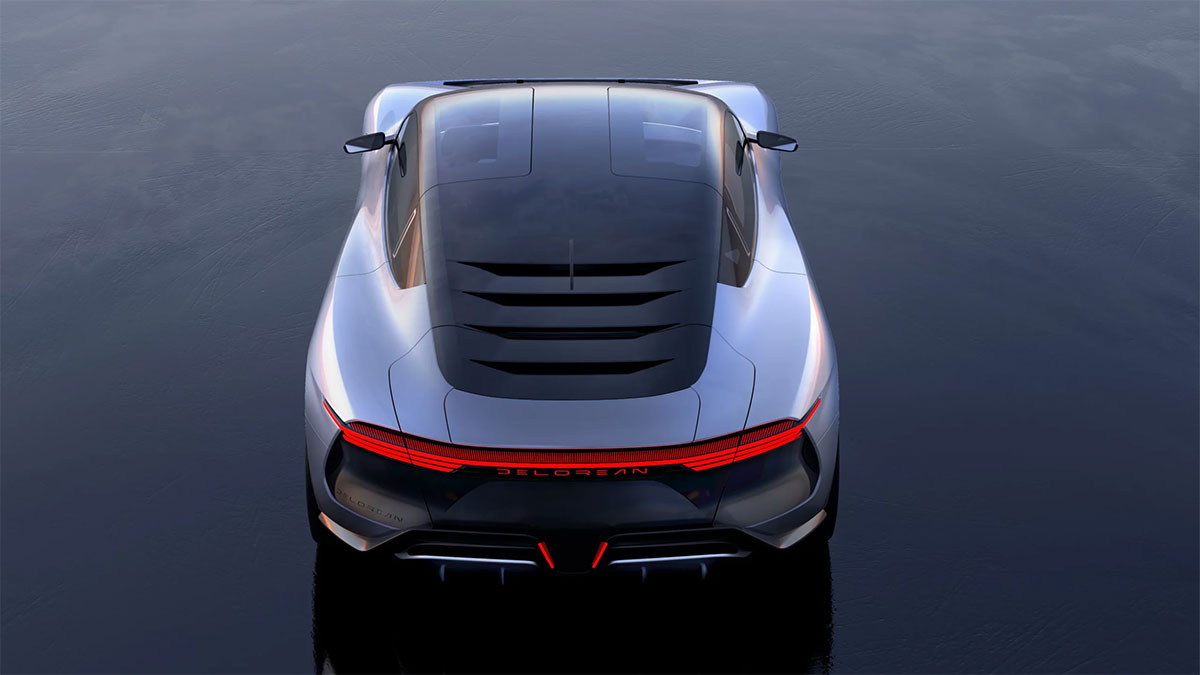 Smooth curves that enhance the car's aerodynamic profile are favoured over the boxy '80s aesthetic, and maybe we're being overly nostalgic, but some of the classic car's charm has been lost in translation. We'd have favoured a retro exterior with the unmistakeable DMC logo, but hey, this isn't your dad's DeLorean.
On the contrary, the DeLorean Motor Company as it exists today shares no association with the original brand. Founded in 1995 by Stephen Wynne, the Texas-based firm began life as a supplier of replacement parts and restoration services for owners of the iconic 'DMC-12.' Having since acquired the rights to the DeLorean brand, DeLorean Motor Company is moving full steam ahead as the latest in a growing line of highly publicised EV manufacturers.
Longer (4,995mm vs. 4,970mm) and wider (2,044mm vs. 1,964mm) than a Tesla Model S, Alpha5 promised a top speed of 155mph and will premiere in person at the Pebble Beach Concours d 'Elegance on August 18. Pricing and model information hasn't yet been revealed, though would-be owners are now being encouraged to register for upcoming reservation details.