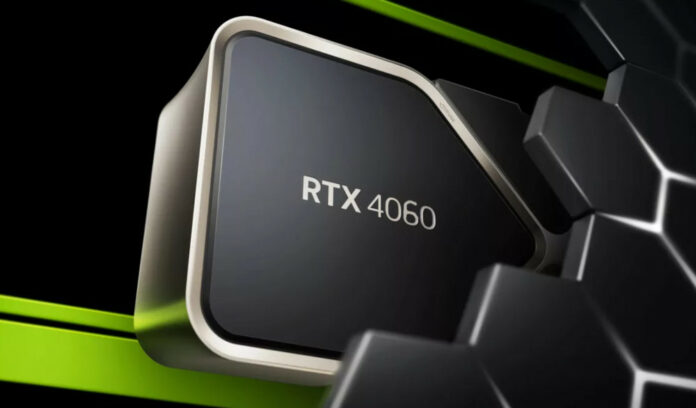 Nvidia's RTX 4060 on-shelf presence is now scheduled for June 29, one day after MSRP card reviews, according to a recent document leak.
Initially scheduled for the first half of July, the RTX 4060 non-Ti is seemingly coming a bit sooner, on June 29, if the newly-leaked embargo document is to be believed. The screenshot (below) published by @Zed__Wang on Twitter shows said dates with some additional details.
GeForce RTX 4060 is the baby of the Ada bunch and houses an AD107-400 GPU carrying 3,072 CUDA cores clocked at 2.4GHz boost and manufactured using TSMC's 4N node. The card is packed with a low but acceptable 8GB of 17GBps GDDR6 memory running on a 128-bit bus. This combo brings the TDP down to an efficient 115W. Since the card is primed for 1080p gaming, 8GB is fine.
Not precise by any means, but we can speculate that the RTX 4060 will be about 30 per cent slower than the RTX 4060 Ti. In other words, 30 per cent fewer FPS for a 25 per cent ($100) lower price; the non-Ti has already been announced at $299 MSRP.
While its stream encoding capabilities may not be useful to everyone, DLSS 3 is certainly handy in many games, especially at this tier of performance, though as usual, developers' integration is still somewhat lacking in this regard. The price makes the RTX 4060 the only choice available to gamers who want the cheapest RTX 40 Series GPU.
Whether this card convinces any reluctant buyers is hard to say, as many expect 60-tier cards to carry at least 10 or 12GB of memory and run games at 1440p, since we've 8GB cards for a long time, even on the seemingly low end. Remember the Radeon RX 470 at $179 and GeForce RTX 2060 12GB at about $299?