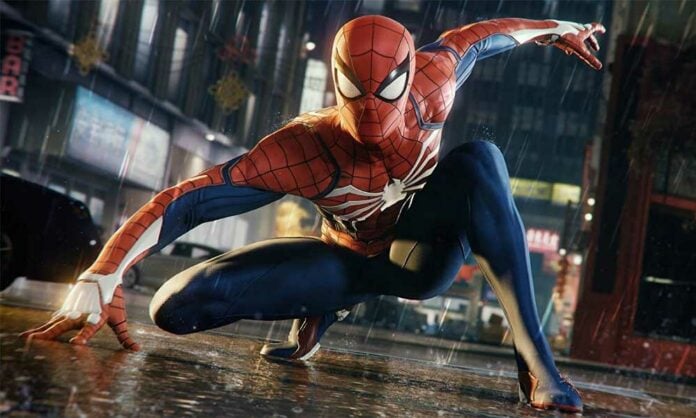 Fire up those downloads, folks, a new Nvidia Game Ready driver is available for your delectation.
Version 516.94 brings with it specific optimisations for Spider-Man Remastered, which lands on PC in just a couple of days' time at 4pm BST, August 12. Insomniac Games' updated outing of the 2018 original has been ported across with the help of Dutch video game developer Nixxes Software and includes support for Nvidia DLSS, DLAA, HBAO+, and upgraded ray tracing.
Team Green, naturally, is keen to highlight GeForce hardware as the best place to play, yet even if Spider-Man isn't your cup of tea, the latest WHQL driver also includes optimisations for Madden NFL 23 as well as the following fixed issues:
[Apex Legends] Improves gameplay stability. [3661210]
[Red Dead Redemption 2] Performance improvement when using DLSS is lower compared to previous drivers. [3700239]
[Overwatch] Game may freeze on launching a match. [3696921]
[MSI GE66 Raider 10UG/MSI GE76 Raider 10UH] Windows brightness setting does not work when notebook is in dedicated GPU mode. [3693207] [3693211]
[Chivalry 2] Toggling DLSS preset may cause gameplay to shimmer or show black rectangle. [3692024]
[Dungeons 3] Game will crash on startup. [3691274]
[Destiny 2] Game may randomly freeze after launching game or during gameplay. [3685638]
[Prepar3D] Light sources display flashing black boxes. [3684206]
[Xbox Application] Windowed G-SYNC engages and cause stutter/ sluggish performance in Xbox app. [3674419]
[NVIDIA Ampere GPU]: With the GPU connected to an HDMI 2.1 audio/video receiver, audio may drop out when playing back Dolby Atmos. [3345965]
Some open issues remain – Nvidia specifically warns that rainbow-like artefacts may appear in Forza Horizon 5 after the driver update – but there's good news on the monitor front as a further 18 displays have been added to the official roster of G-Sync compatible.
All 18 new additions are detailed below and Game Ready Driver 516.94 is available to download here.
| | | | | | | |
| --- | --- | --- | --- | --- | --- | --- |
| Brand | Model | HDR | Size | Type | Resolution | VRR Range |
| Acer | XB273U Z | Yes | 27 | IPS | 2560×1440 | 48-240Hz |
| Asus | XG256Q | No | 25 | IPS | 1920×1080 | 48-165Hz |
| Asus | XG276Q | Yes | 27 | IPS | 1920×1080 | 48-144Hz |
| Asus | PG48UQ | Yes | 48 | OLED | 3840×2160 | 48-120Hz |
| AOC | Q24G2 | Yes | 24 | IPS | 2560×1440 | 48-165Hz |
| Corsair | 32UHD144 | Yes | 32 | IPS | 3840×2160 | 48-144Hz |
| LG | 32GQ850 | Yes | 32 | IPS | 2560×1440 | 48-240Hz |
| LG | 32GQ950 | Yes | 24 | IPS | 2560×1440 | 48-165Hz |
| LG | 48GQ900 | Yes | 48 | OLED | 3840×2160 | 48-120Hz |
| LG | 49WQ95C | Yes | 49 | IPS | 5120×1440 | 48-144Hz |
| LG TV | LX1Q | Yes | 55/48/42 | OLED | 3840×2160 | 40-120Hz |
| Philips | 27M1N5200PA | Yes | 27 | IPS | 1920×1080 | 48-240Hz |
| Philips | 27M1N5500ZA | Yes | 27 | IPS | 2560×1440 | 48-170Hz |
| Philips | 77OLED807/12 | Yes | 77 | OLED | 3840×2160 | 48-120Hz |
| Philips | PHL24M1N5500Z | Yes | 24 | IPS | 2560×1440 | 48-165Hz |
| Philips | PHL252M1RPE | Yes | 25 | IPS | 1920×1080 | 48-240Hz |
| Philips | PHL27M1N3200Z | No | 27 | IPS | 1920×1080 | 48-165Hz |
| Philips | PHL27M1N5200P | No | 27 | IPS | 1920×1080 | 48-240Hz |