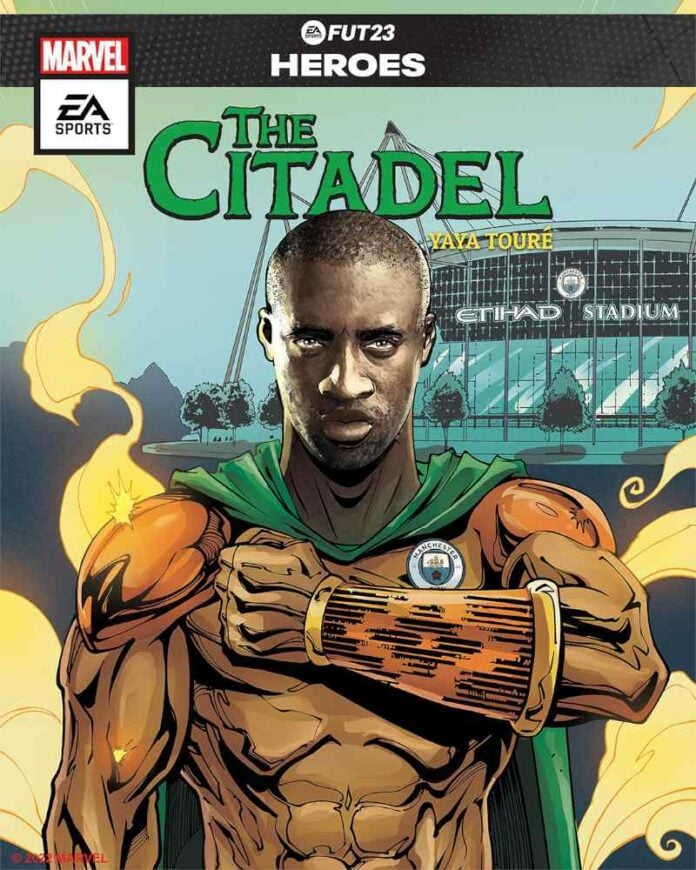 EA has announced a collaboration with Marvel Entertainment ahead of FIFA 23 release this September.
The joining of forces brings a new set of FIFA Ultimate Team heroes inspired by Marvel Comics. EA Sports has confirmed five FUT heroes based on former legendary club and country footballers so far, and illustrated by Marvel, all clad in skin-tight suits and armour, harkening back to the days of underoos, remember those?
Kicking off the list is Ivorian football player, Yaya Touré as "The Citadel," a fitting name for the talented all-rounder and former Ivory Coast captain, well known for contributing to the meteoric rise of Manchester City back in the day.
Park Ji-sung makes an appearance as "Tigerheart," undoubtedly for his breakneck speeds, energy and tireless work ethic that led him to be one of the most formidable midfielders of yesteryear. Gone are the glory days when Sir Alex Ferguson's Manchester United dominated the Premier League. Park was notable for being the second East Asian player to sign for Manchester United, and the first-ever Asian player to don the captain armband at United.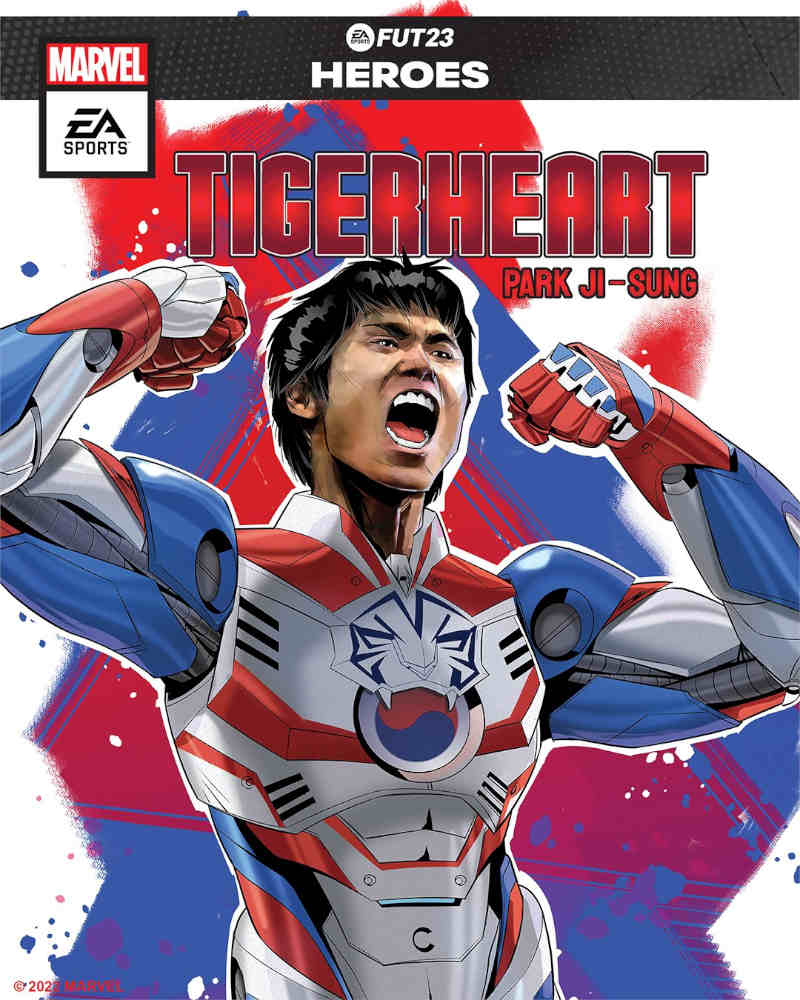 Ricardo Carvalho will make a feature as the "The Anticipator" for his methodical and calculated nature that cemented the star as one of the greatest centre-backs in history, most notably during his tenor at both Chelsea and Real Madrid.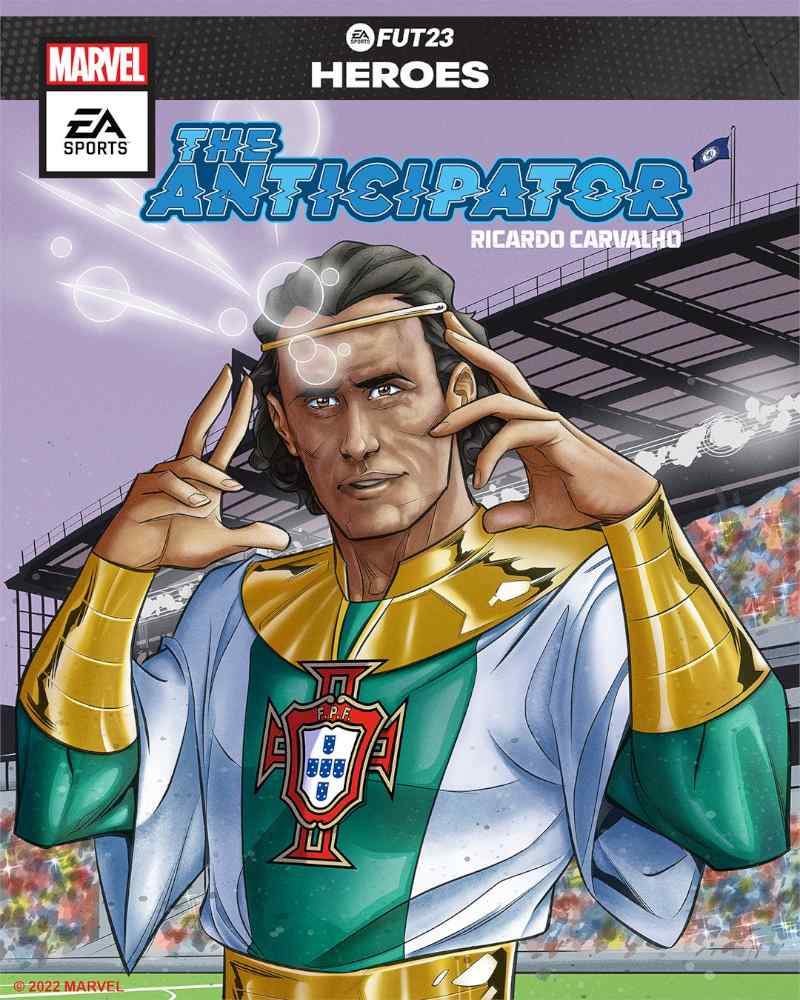 The Italian stallion, Claudio Marchisio, dons a Juventus-inspired suit for which he served at most of his professional career, starring as "Il Principino," known for his versality and adaptability on the pitch, a sound name for the former Italian superstar.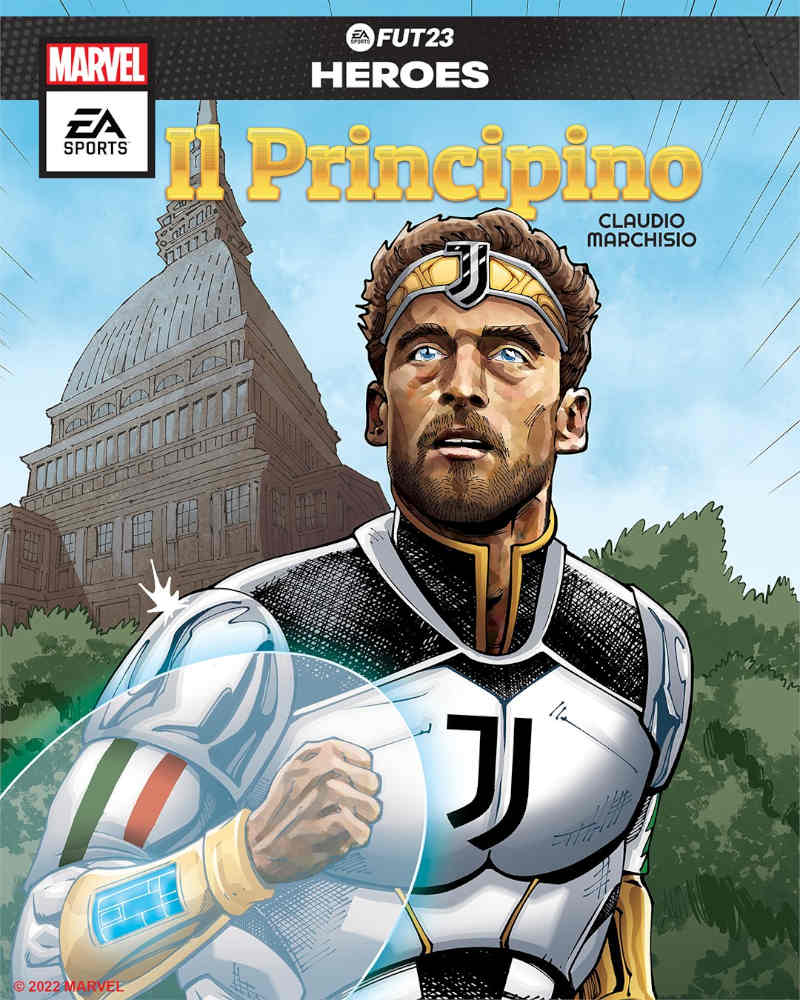 Finally, legendary American footballer Landon Donavan as "the Brave," complete with patriotic flag and shield, undoubtedly inspired by Captain America.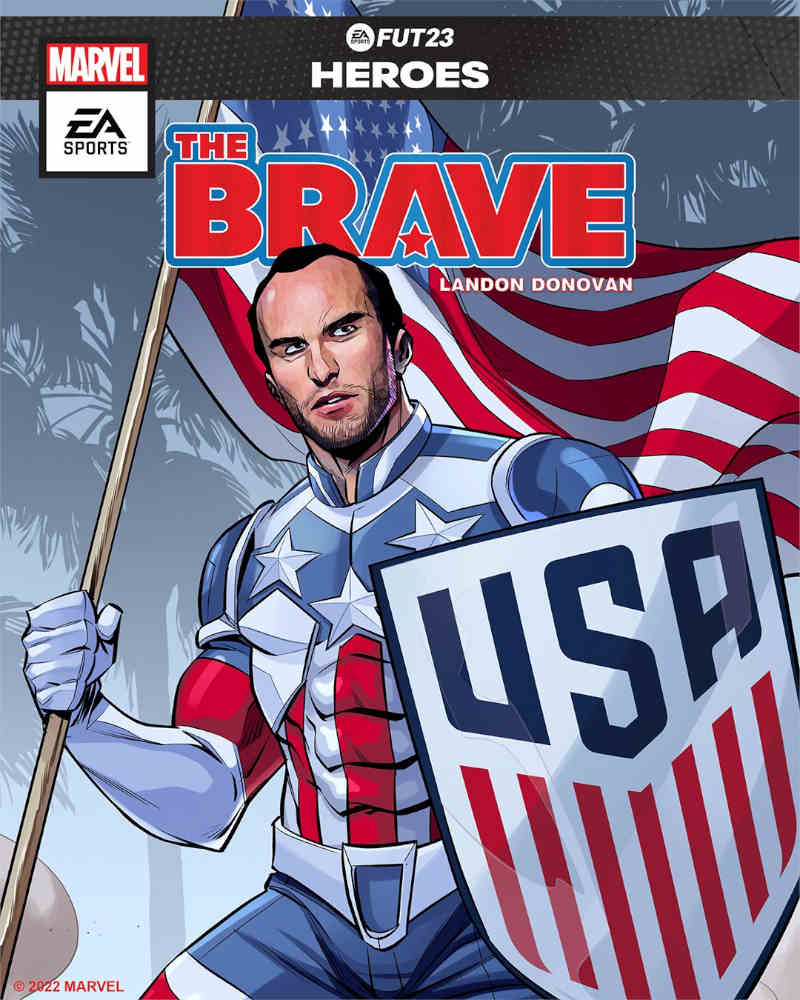 "Recognising their memorable careers for club and country, each FIFA World Cup FUT Hero will receive a special illustrated FUT item at the launch of the World Cup game mode, with base versions of FUT Heroes being available at launch of FIFA 23," EA explained of the new mash-up.
"The collaboration will include other vanity items related to the fan favourite heroes being immortalised as Marvel inspired Heroes, including tifos, kits, balls, and more. Fans will also be able to get their hands on a forthcoming online Marvel Heroes comic book alongside Marvel written bios, with limited physical quantities to be made available at a later date," adds the gaming giant.
EA plans to rollout more iconic legendary characters in the months to come. For now, FIFA 23 is set to launch next month on September 30 for PlayStation, Xbox, Nintendo and PC platforms, and three days earlier for those who pre-ordered the Ultimate Edition.
What legendary footballer would you like to see as a Marvel Superhero? I personally would like to see Peter Crouch in a red Mr. Fantastic-esque suit, he certainly has the moves for it, and his own theme song – "He's big, he's red, his feet stick out the bed, Peter Crouch! Peter Crouch!"