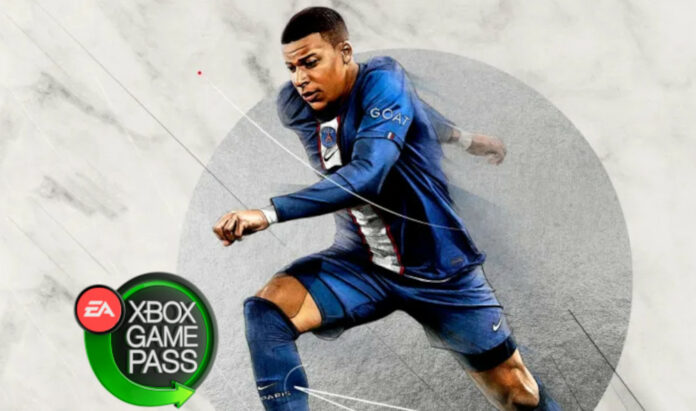 It's official, Xbox Game Pass Ultimate members can download and play FIFA 23 and choose from over 30 licensed leagues, 100 licensed stadiums, 700 clubs (Club386 not included), and more than 19,000 players.
FIFA 23 comes via EA Play and gives gamers the opportunity to win the Cup with their favourite team, be it from the men's leagues or – for the first time in FIFA – from a women's league. If you prefer to own the game outright, it's currently on sale for £27.99 on Xbox Series X/S and £17.99 on Xbox One.
As you may know, Xbox Game Pass Ultimate and Xbox Game Pass PC members receive EA Play at no additional cost with their subscription. The catalogue includes a number of EA games like Battlefield 2042, Madden NFL 23, the Mass Effect series including Andromeda, and many Need for Speed games (Heat for gameplay or Payback for story), plus some of my favourites like the original Dead Space games, Battlefield 3, and Battlefield 1.
Not to forget the best of them all, Battlefield: Bad Company 2, with its extensive environmental destruction that even newer sequels can't beat. Hell, I remember playing with friends tossing grenades on enemies hiding behind the cliff for multiple minutes, resulting in the complete destruction of the village behind – I am talking about raised-to-the-ground buildings (great memories in this game). And by the way, last time I checked there were still some fans running and playing in their dedicated servers if you fancy giving it a try on PC.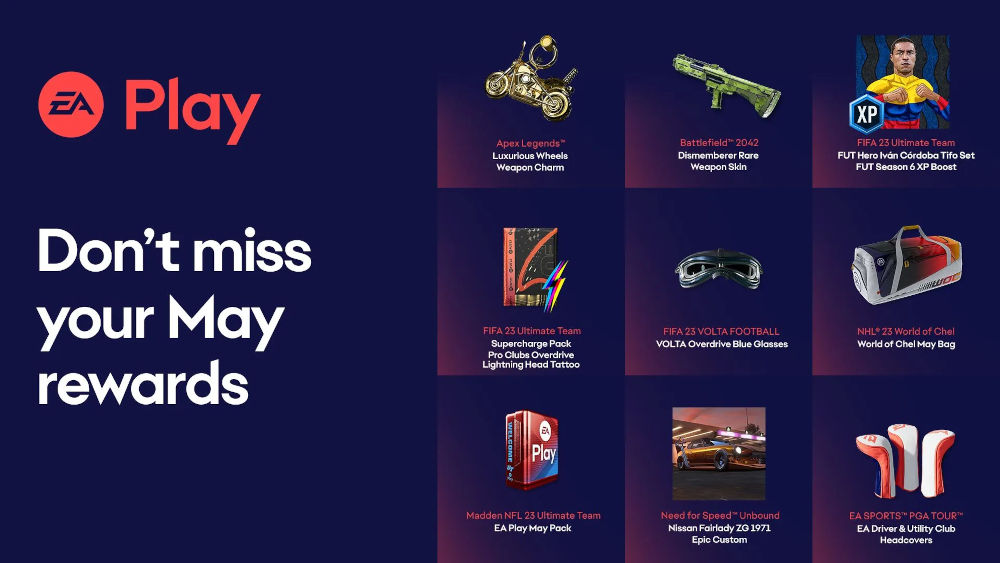 In addition to the games, EA Play members and subsequently those with Xbox Game Pass will get a bunch of in-game goodies such as skins, XP boosters, and card packs. To be specific members can claim:
Battlefield 2042 Dismemberer Weapon Skin – Now to June 1
Apex Legends Luxurious Wheels Weapon Charm – May 16 to June 12
Need for Speed Unbound Nissan Fairlady ZG 1971 Epic Custom – Now to June 6
PGA TOUR EA Driver & Utility Club Headcovers – Now to June 7
NHL 23 WOC May Bag – Now to May 31
FIFA 23 Pro Clubs Overdrive Lightning Head Tattoo – Now to June 7
FIFA 23 VOLTA Overdrive Blue Glasses – Now to June 7
FIFA 23 FUT Hero Hero Iván Córdoba Tifo Set – Now to June 7
FIFA 23 FUT Season 6 XP Boost – Now to June 7
FIFA 23 FIFA 23 Supercharge Pack – May 16 to June 16
Madden NFL 23 MUT May Pack – Now to June 5