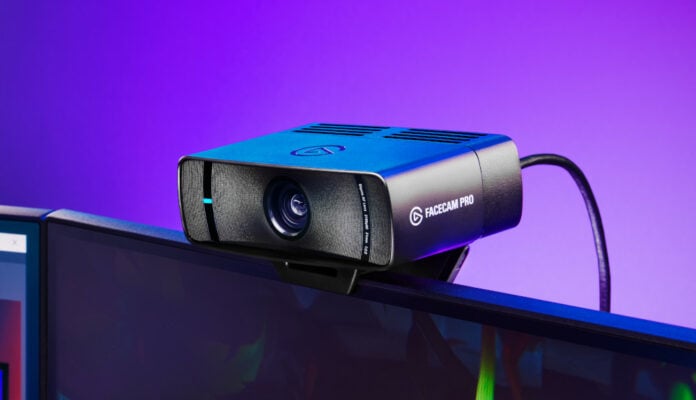 Elgato has unleashed Facecam Pro, a new addition to its streaming hardware panoply capable of recording in true 4K resolution at a fluid 60FPS for the pleasure of your viewers' eyes.
The Facecam Pro carries Sony's Starvis CMOS Sensor, with a 90° FOV (Field of View), 21mm (full-frame equivalent) focal length, an f/2.0 aperture, and a 10cm focus range inside a 240g 116mm (W) x 38mm (H) x 79mm (D) chassis. With its small footprint, you can put it on top of your display, on a tripod, or in one of those circular light fixtures, the choice is yours.
Other than improving the resolution to 4K60 (2160p at 60FPS) from 1080p60 found on Elgato's (non-Pro) Facecam, this new model also brings variable focus and the ability to record compressed or uncompressed video formats. The Corsair subsidiary is also using its latest image signal processor, which is said to be capable of encoding and streaming 4K60 video via USB 3.0 with low latency.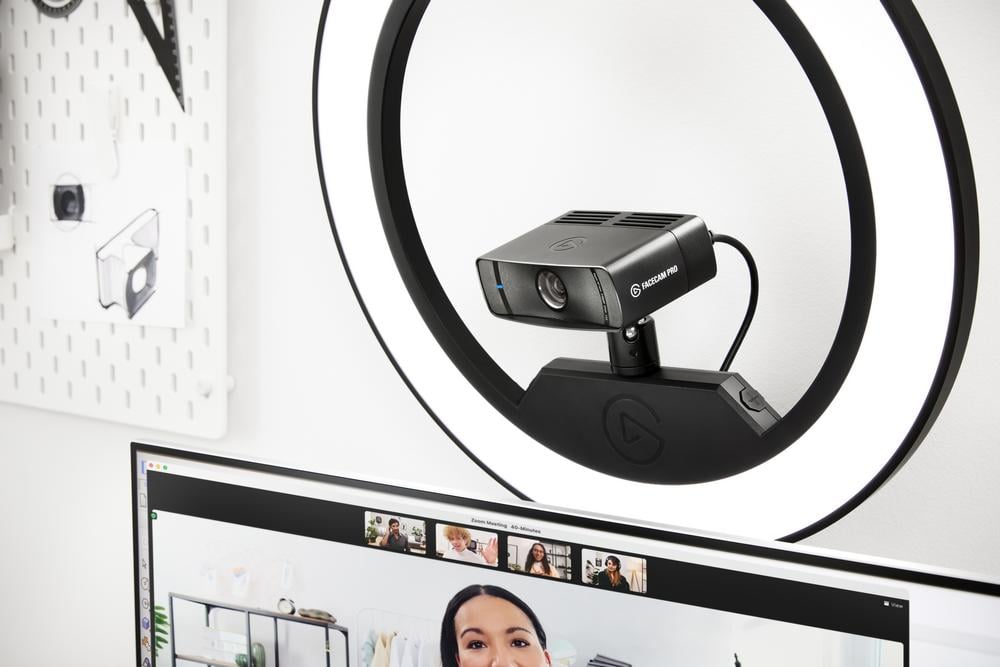 If for some reason (video size concerns or hardware limitations) you can't use a 2160p60 output, you also have the choice between 2160p30, 1080p60, 1080p30, 720p60, and 720p30. When using apps not supporting 4K60 video inputs, the processor will apply an algorithm that downscales 4K60 to 1080p60 in order to provide better image quality than a standard 1080p webcam.
Onboard memory also comes in handy, keeping your settings safe and ready to use whether you are on your main streaming PC or outside with a laptop. Onboard storage also means that you don't have to worry about a bad Windows update ruining settings that took you hours to tune for your environment.
The lack of an integrated mic is not as big of a deal since most streamers use dedicated mics or at least the ones on their headsets. The last thing you want is a bad webcam microphone pushing viewers away from an otherwise lush stream.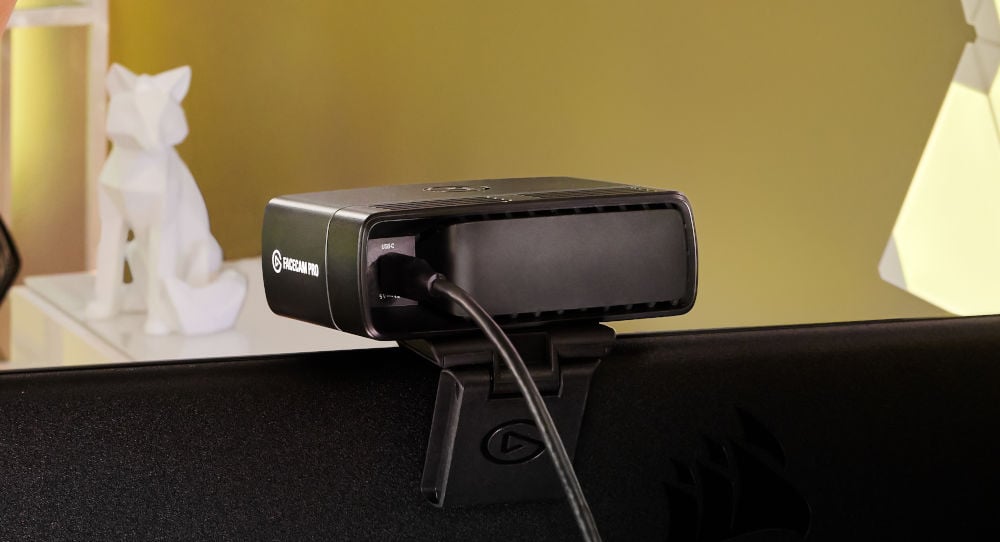 "We didn't set out to build another webcam. Instead, we set out to pioneer a state-of-the-art camera with plug and play connectivity and incredibly video quality. Alongside our other webcam products – EpocCam, Cam Link 4K, Cam Link Pro, Facecam – we now offer an incredible suite of solutions for content creators, remote workers, even professional broadcasters," said Julian Fest, SVP and GM of Elgato.
In the box you get the Facecam Pro, a mount with 1/4in thread, plus a USB-C to USB-C cable. Not to forget Elgato's Camera Hub software that offers many options to tweak the recording, from FOV, zoom, contrast, or saturation, all the way to resolution, white balance, and effects.
The potential sticking point? The promise of high-end quality doesn't come cheap. Elgato Facecam Pro is available now for £299.99, backed by a two-year warranty.