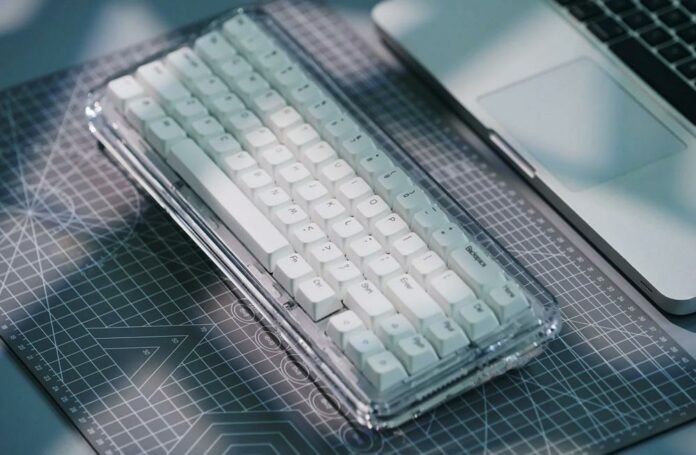 Epomaker has started a Kickstarter campaign for its FirstBlood B67 full-acrylic RGB mechanical keyboards, alongside modding kits to make it your own.
Being one of few keyboards on the market made of acrylic, the FirstBlood B67 should delight RGB enthusiasts thanks to its translucent body allowing RGBs to shine in all their splendour. Even if lighting isn't your thing, this keyboard also has that old transparent-controller styling, where you can see the internal components for an almost retro look.
Epomaker opted for a proprietary double-sided illumination system, using LEDs on both the front and back, glowing in a choice of 18 effects.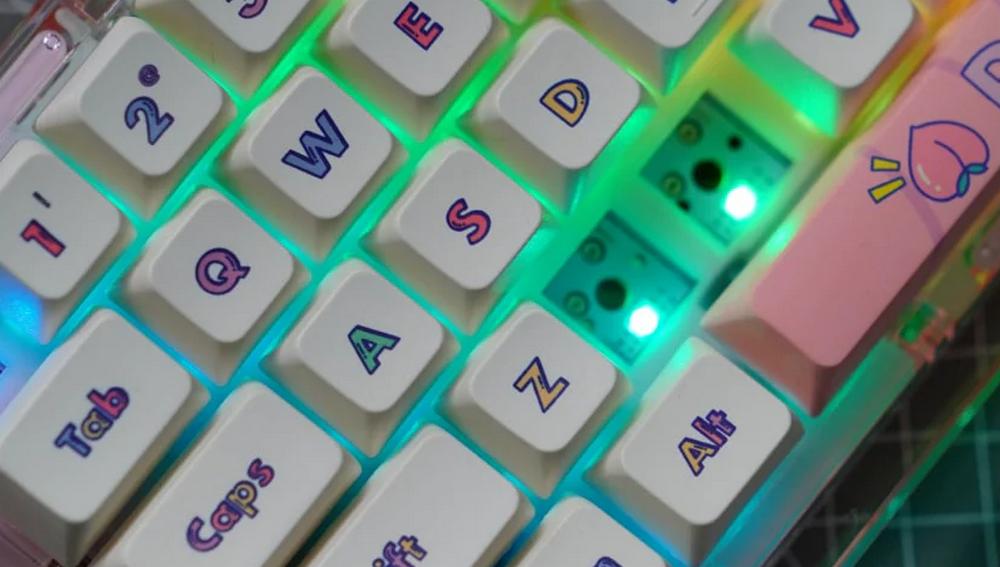 Inside this 65 per cent (67 Keys) compact keyboard, the brand managed to pack a large range of versatile features, including hot-swappable mechanical switches, a triple connection mode spanning wired, 2.4G wireless plus Bluetooth 5.0 (using a Broadcom chipset), and a 3,750mAh battery to power it when untethered. Multi-device connection capability allows you to switch seamlessly between your laptop, desktop, and mobile devices.
The FirstBlood B67 comes with Kailh MX Jellyfish switches offering a 2mm actuation distance and 50g operating force while being rated for 50 million clicks. Other types of switches are also available to purchase such as the Kailh MX Flamingo and its 35g actuation force for faster typing, or type Budgerigar's 55g actuation force for a more consistent experience. Both Flamingo and Budgerigar have a 100 million click durability. You can also install third-party 3-pin or 5-pin MX switches if you wish.
We're not huge fans of the Fn key placement, but the Peack Pink colour option and associated keycap font sure looks cute. Not sure Colonel Trautman would approve, mind.
The FirstBlood B67 measures 333mm x 124mm x 54mm, weighs 1,135g, and comes bundled with a 1.8m Type-C cable starting at $159. Each Flamingo or Budgerigar switch bag containing 30 keys will set you back $15, whereas a complete pack of keycaps is priced at $34.