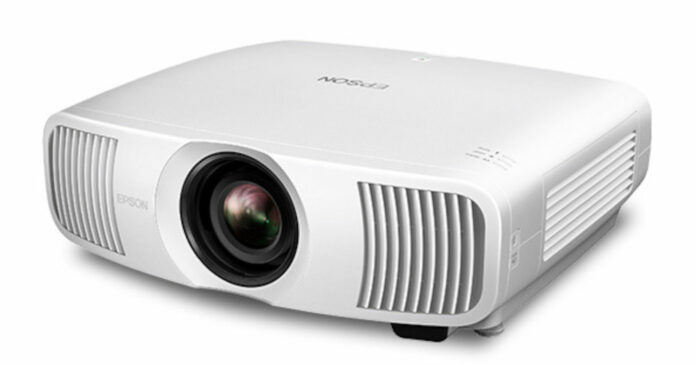 Following the release of the impressive LS12000, Epson is repurposing a good amount of its high-end hardware for a more affordable model dubbed the Home Cinema LS11000.
Priced at $3,999 ($1,000 less than the LS12000), Epson's new addition has a white shell measuring 20.5in x 17.6in x 7.6in and weighing 28 pounds. It offers 4K resolution using a three-LCD projector engine, capable of displaying a 100 per cent RGB signal. Each chip provides a 1080p image that gets upscaled to 4K at up to 300in screen size, using pixel shifting technology.
The LS11000's lack of colour wheel helps remove any unwanted rainbow effect and dynamic contrast ratio is said to exceed 1,200,000:1 with an impressive 2,500 lumens of brightness, courtesy of a light source rated up to 20,000 hours in all modes. Decent numbers indeed, and not a million miles off the 2,700-lumen brightness of the LS12000.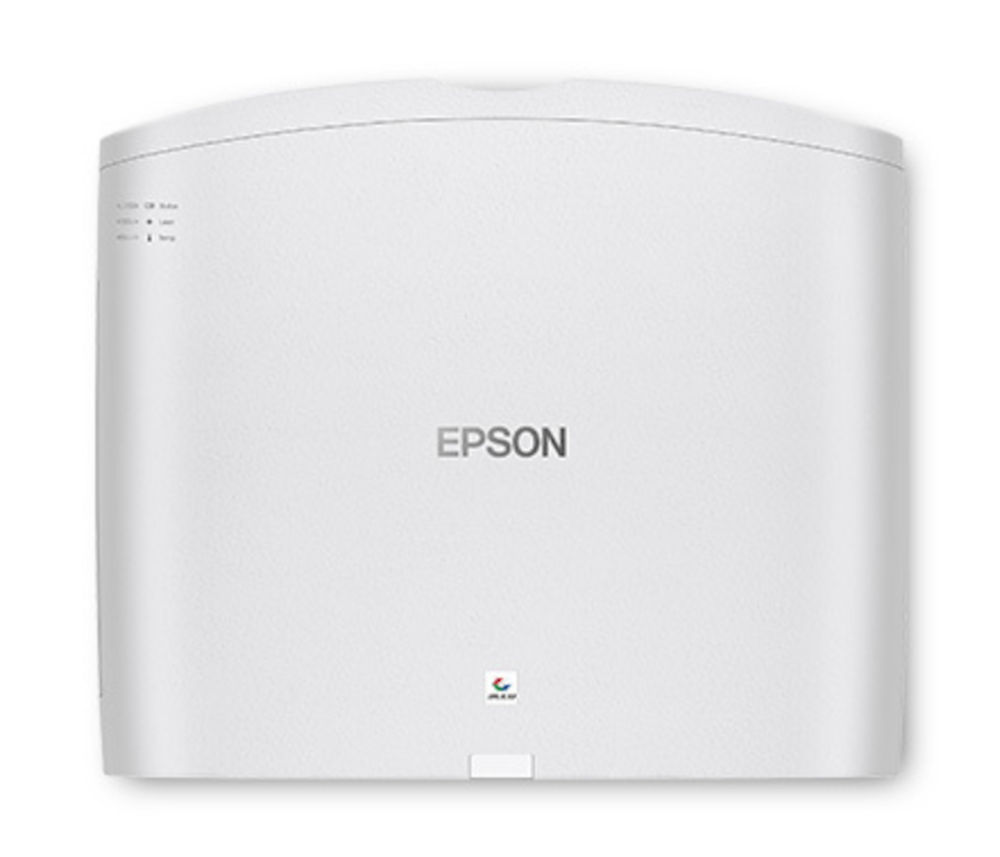 To take full advantage of new consoles and gaming PCs, the projector boasts a 120Hz refresh rate and sub-20ms input lag. Full 10-bit support allows for HDR, HDR10+ and HLG (Hybrid Log Gamma) reproductions, with a 16-step finetune over any HDR content.
For connectivity we have two HDMI 2.1 (HDCP 2.3) one of which supports ARC/eARC, two USB Type-A (one providing power to an optical HDMI cable and another for power/firmware), Mini USB (service only), LAN port, an RS-232c and a 12V trigger out port.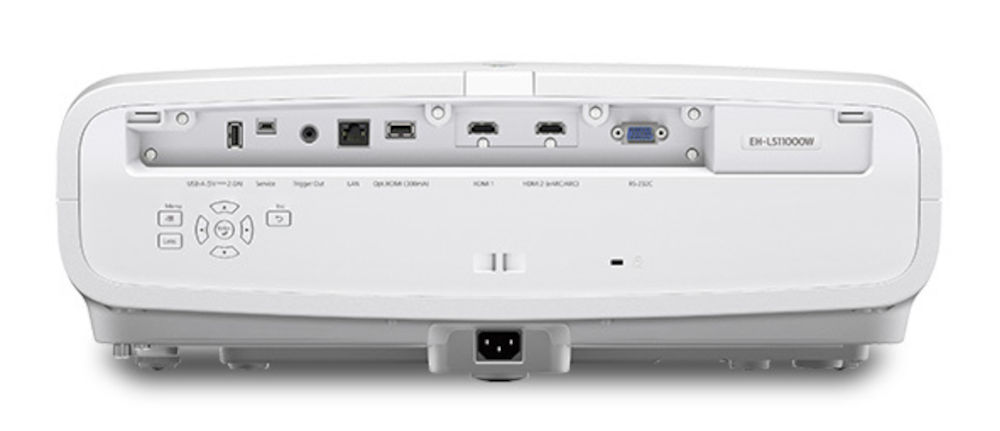 Power consumption is 311W in normal, 243W in medium and 204W in eco modes. Finally, the motorised lens can shift up to ±96.3 per cent vertically or ±47.1 per cent horizontally, helping ease any installation headaches.
The Epson Home Cinema LS11000 4K PRO-UHD1 laser projector will be available later this month on Epson's online store and select retailers for $3,999, covered by a standard two-year limited warranty.