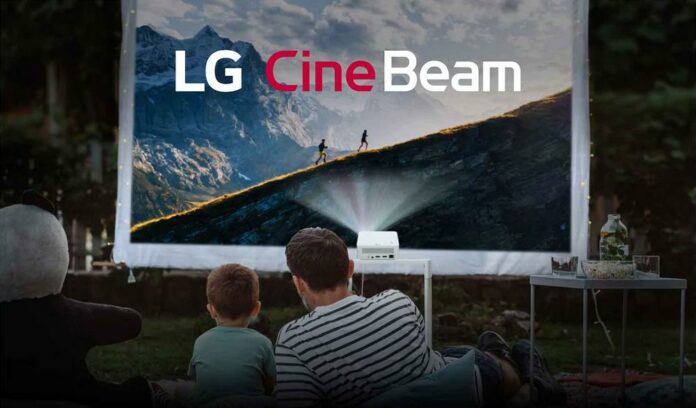 LG has unveiled the CineBeam PF510Q, which is a small-format projector for outdoor use capable of displaying a full-HD HDR image up to 100in across.
The PF510Q measures 12.7cm (L) x 12.7cm (W) x 5.08cm (H) and weighs just shy of 1kg. It uses DLP (Digital Light Processing) technology alongside an adjustable lens offering screen sizes ranging from 30in up to 120in – enough to have an excellent horror movie night out in the woods. A veritable theatre in a bag.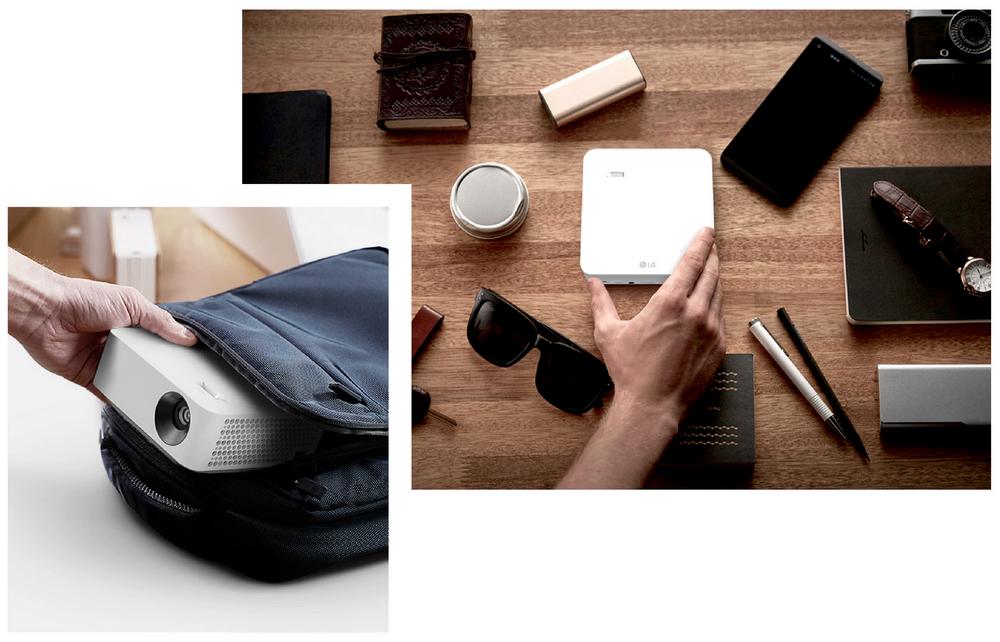 This new CineBeam can project a full-HD (1920×1080) image up to 60in from 158cm distance or 100in from 243cm, while automatically adjusting the vertical keystone alignment for a distortion-free picture. Focus adjustments, however, are manual only. Not bad for its size.
Its four-channel (RGBB) LED light source is capable of delivering 450 lumens of brightness and 150,000:1 contrast while boasting up to 30,000 hours of durability, with sound coming through a 5W mono speaker – more can be added via Bluetooth. Enough for watching a movie in a dark room, or at night during a picnic – mid-day projections may be pushing it too far.
I/O comprises two HDMI ports, one USB 2.0, one RJ45 LAN, and one 3.5mm audio jack.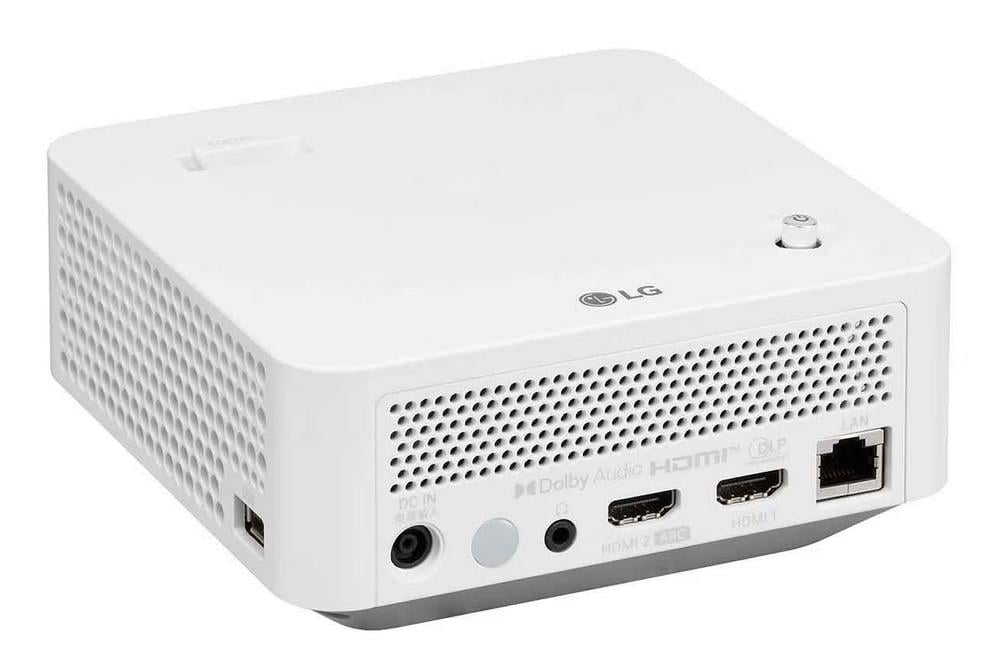 The projector operates on webOS 22, which includes Disney+, Prime Video, YouTube, Apple TV+, and more, not to forget compatibility with Android Screenshare and Apple Home, plus Apple AirPlay for wireless streaming from iPhones and iPads. All are controllable via a user-friendly IR remote featuring a simplified UI.
The LG CineBeam PF510Q smart portable projector is priced at $599.99, backed by a one-year warranty. For no good reason, I want one.