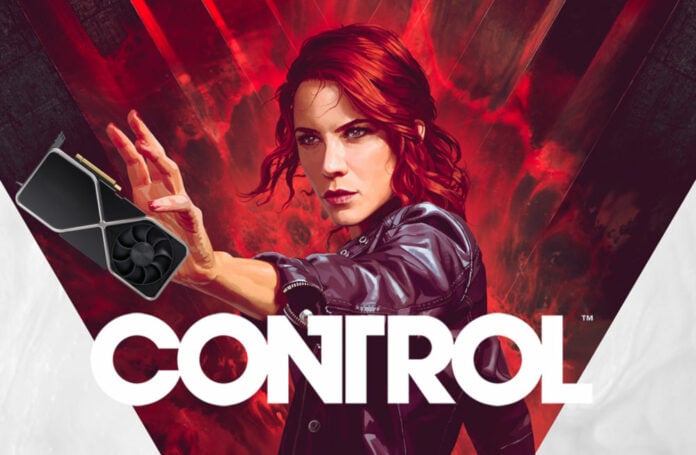 A new rumour is circulating regarding next-gen Nvidia GeForce RTX cards, suggesting a 128 per cent increase in framerate compared to an RTX 3090 Ti in the game Control. This rumour follows on from yesterday's RTX 4090 performances on 3DMark's Time Spy Extreme benchmark.
According to @XpeaGPU on Twitter, the full Nvidia AD102 GPU – an unannounced GeForce RTX 4090 Ti, perhaps – at high power draw reaches more than 160FPS in Control with Ultra 4K RT plus DLSS (Quality mode?) settings. For reference, an RTX 3090 Ti is capable of delivering around 70FPS with all settings maxed out using DLSS. Note this game doesn't have an 'Ultra' graphic preset, thus @XpeaGPU is most likely referring to 'High,' which is the maximum setting possible.
The 128 per cent performance uplift over current-gen top-of-the-line card is very impressive, especially since we are talking about a real-world gaming scenario, not some synthetic benchmark. However, we are missing a lot of parameters here, such as at what frequency the GPU and memory are running, if the card is overclocked or not, and the total power draw. Each of these can influence performance, so take the purported number with a grain of salt.
Another explanation for these numbers could simply be Ada's architectural advancements. As a reminder, besides its higher frequencies and bigger cache, Ada is also bringing new SMs, Tensor and RT cores. In total, a complete Ada GPU features 18,432 Cuda cores, which is 12.5 per cent greater than what we believe RTX 4090 will pack.
New, powerful RT cores alone could be responsible for a big chunk of these gains, however, because we know ray tracing has a big impact on current cards. In other words, we are missing heaps of pertinent information that could explain the super-high result.
In the end, more performance is welcome no matter its source, as long as it's not at the cost of 800W power consumption. We wait with bated breath.