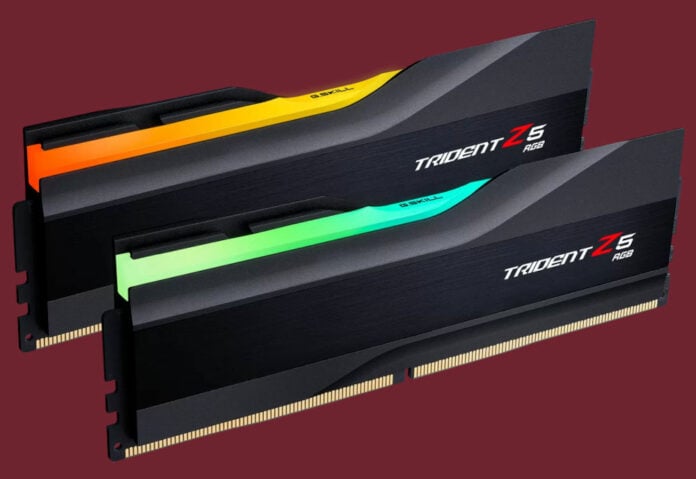 G.Skill has once more unleashed a beastly memory kit, taking top spot on the 24GB/48GB Trident Z5 lineup with an insane 8,200MT/s speed.
The 48GB kit is made of two 24GB DDR5 modules running at 8,200MT/s and CL40-52-52 timings. Those opting for larger 48GB DIMMs will, unfortunately, be limited to DDR5-6800, albeit with tighter 34-46-46 timings. With time we should start seeing the higher-density modules climb up the frequency ladder.
Both kits include the usual XMP 3.0 profiles to unlock their full potential with a single click. AMD EXPO is absent, which comes as no surprise seeing as Zen 4 is currently unable to support such lofty speeds.
While we have no official pricing yet, looking at G.Skill 48GB DDR5-8000 kit's £400 tag, we could expect a further markup over that. Premium memory for an extreme build.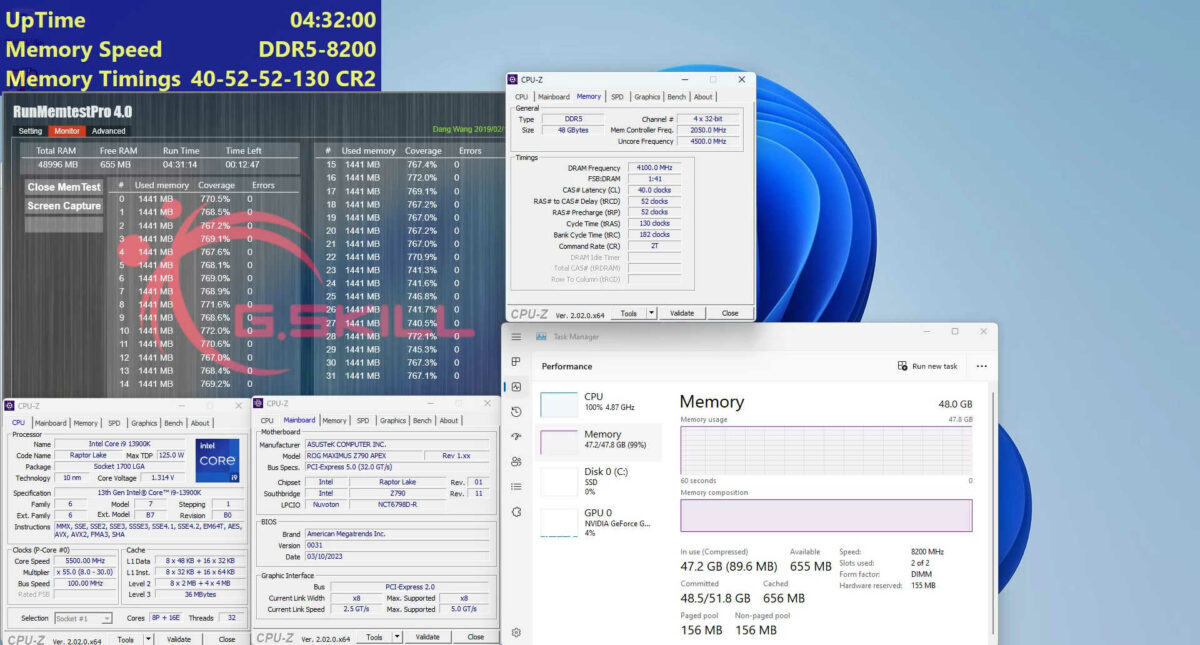 Whilst undoubtedly impressive, be mindful of the hardware that may be needed to operate at these high speeds. Apart from the mandatory premium motherboard, users will also need a good CPU with a memory controller capable of reaching such frequencies.
To give you an idea of what may help take advantage of such speeds, we can look at G.Skills' own validation machine, which comprises an Intel Core i9-13900K processor and Asus ROG Maximus Z790 Hero motherboard – a £1,200 combo. Then again, those who go for these expensive kits probably have or plan to have a beast of a computer regardless.
As far as we're concerned, seeing boundaries surpassed each time is testament to the ingenuity of the teams that engineered them. Most folk will opt for cheaper solutions, but it's always nice to dream.