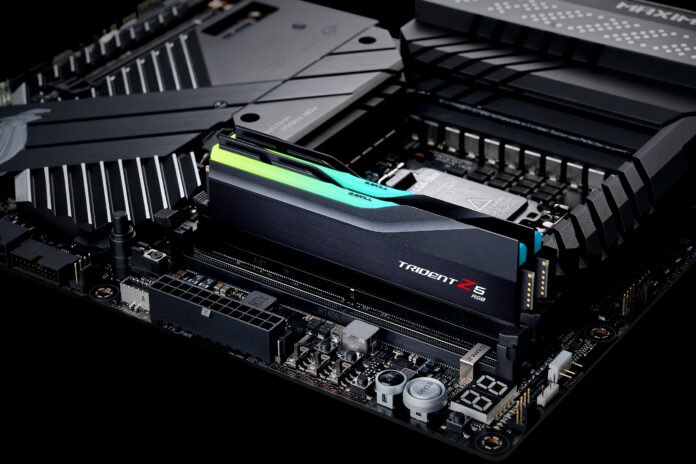 G.Skill's ongoing mission to obliterate memory overclocking records is showing no signs of abating. On the contrary, DDR5's introduction to enthusiast platforms has given the Taiwanese manufacturer renewed optimism.
For its latest exploit, the performance memory specialist has managed to crank a TridentZ DDR5 memory module right up to 8,888MHz. The blistering speed, achieved by extreme overclocker "lupin_no_musume," not only eclipses the previous world record of 8,704MHz (also set by G.Skill), but happens to play on the fact eight is considered to be a very lucky number in Chinese culture.
We expect such overclocking records to be set with loose timings, and in this instance latencies of CL88-88-88-88 shouldn't come as a surprise.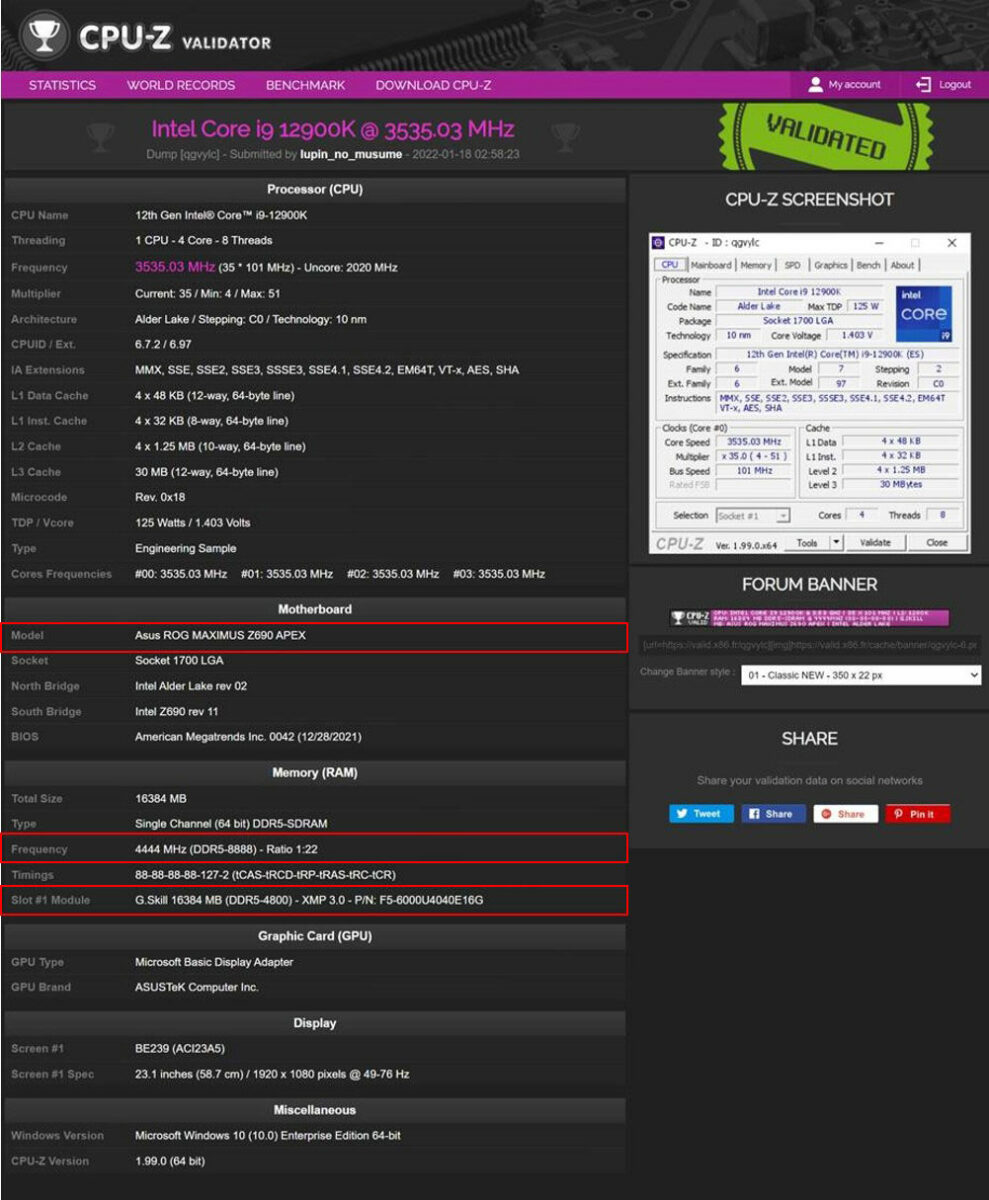 The headline speed, achieved via a single module on an Asus ROG Maximus Z690 motherboard with a Core i9-12900K processor, has been validated on CPU-Z and a G.Skill promotional video shows the exact moment of lift-off.
Commenting on the record, G.Skill's corporate vice president, Tequila Hang, reckons "this demonstrates the unparalleled overclocking potential of DDR5, and we will continue to dedicate effort into developing faster DDR5 memory for overclockers and PC enthusiasts."
As an aside, a Chinese man listed his license plate, A8888, for $140,000 a few years back. We bet G.Skill can't wait for retail 8,888MHz kits to become a thing.