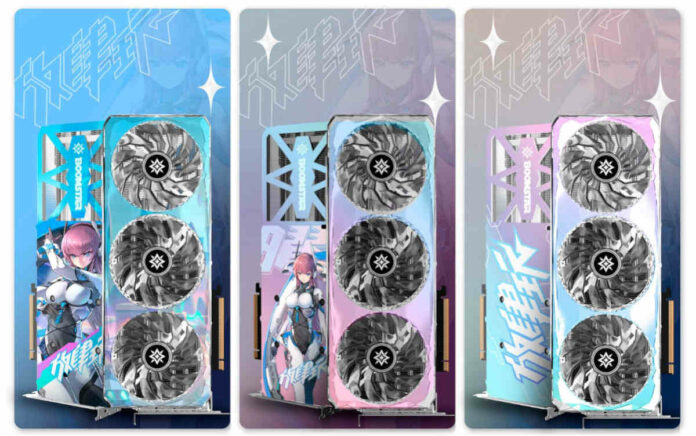 Nvidia's next-generation GeForce RTX 40 Series cards have finally been revealed, and even though the GPU-maker decided on a "if it ain't broke, don't fix it" design philosophy, it's finally time for AIB partners to flex their creative muscles. Heading to the fore, Galax has unveiled a few unique designs.
Kicking off the various designs is the Xingyao/Boomstar series, for those with a penchant for creativity and all things RGB. It features a crystal shell with a pure white background that, Galax says, is a clear canvas for those who wish to add their own personal touch that's easy to spray, disassemble and assemble.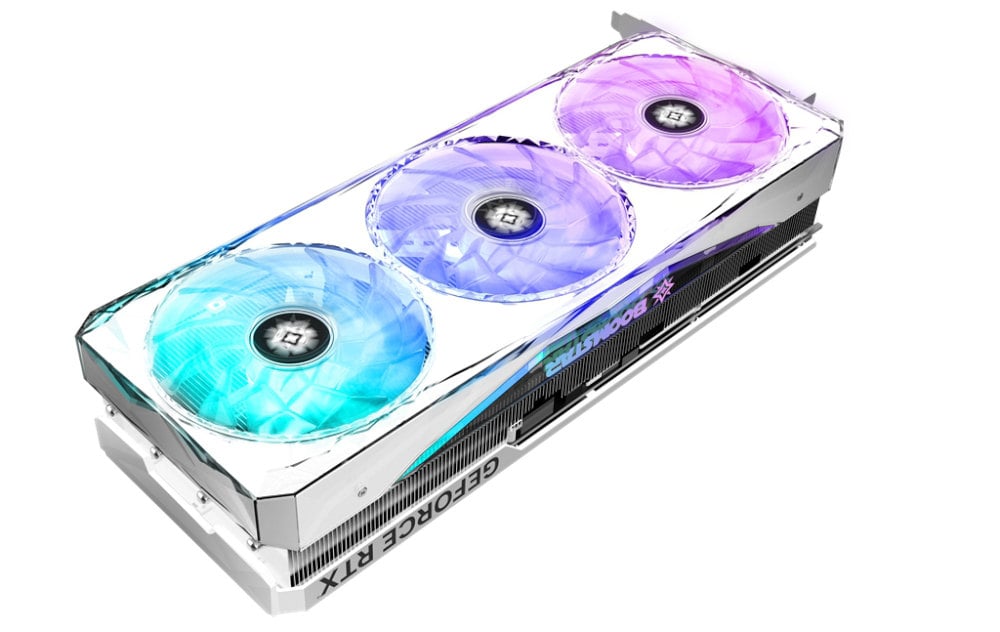 The cooling system features a rather large and robust nickel-plated heatsink with seven heatpipes jutting out the edge, hence the graphics card is accompanied with a matching anti-sag bracket, though we cannot confirm if this is included or sold separately.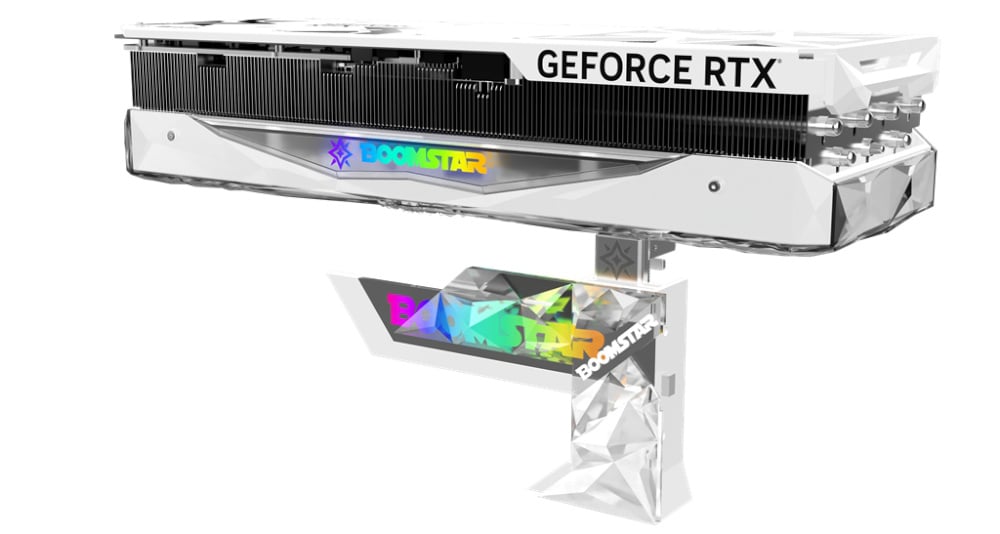 Moving on to the side, there's an RGB-illuminated Boomstar logo atop a multi-layered refraction mirror design. Completing the look, the 102mm triple fans are also RGB illuminated and consist of 11-blade transparent blades. Finally, the backplate features black text and logos on an all-white background with a large cut-out at the end to allow for heat dissipation, which is a signature design that carries over from RTX 30 Series cards.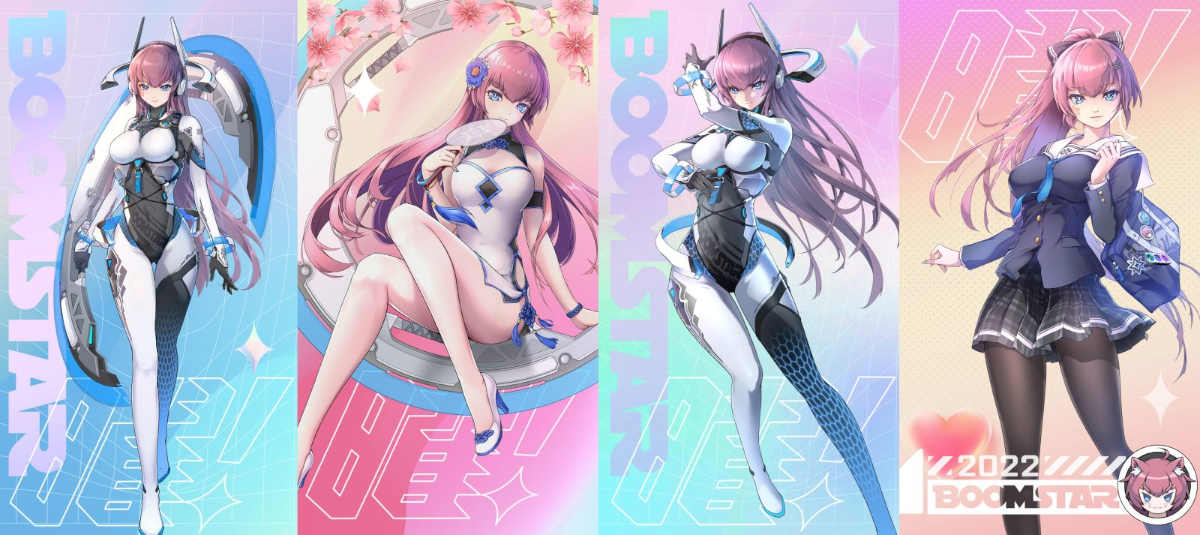 For those who love anime and aren't bothered with customising their card, Galax also features the same cooler design in a retro-wave colour palette, complete with three separate 'waifus' inspired by all things anime displayed on its backplate. Neat.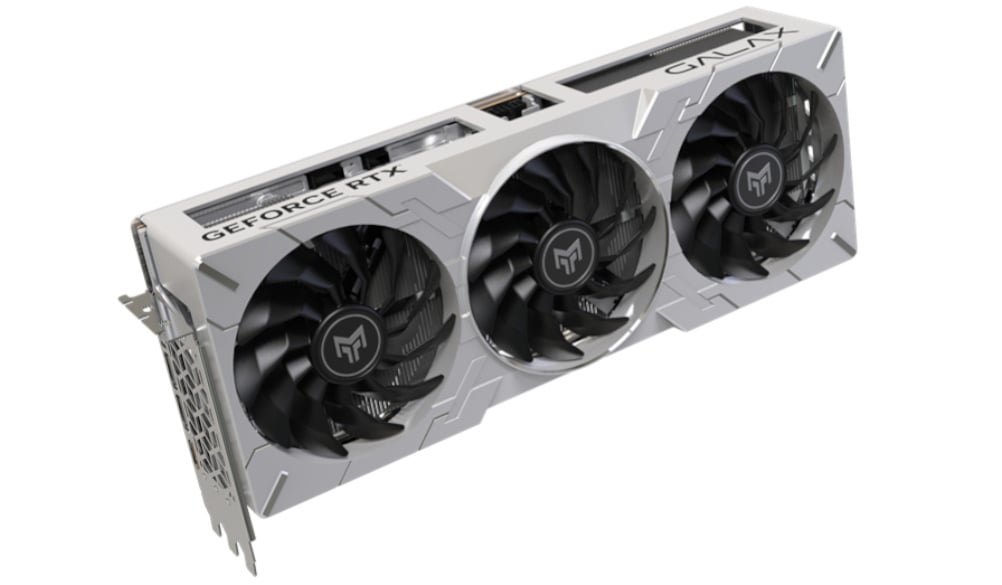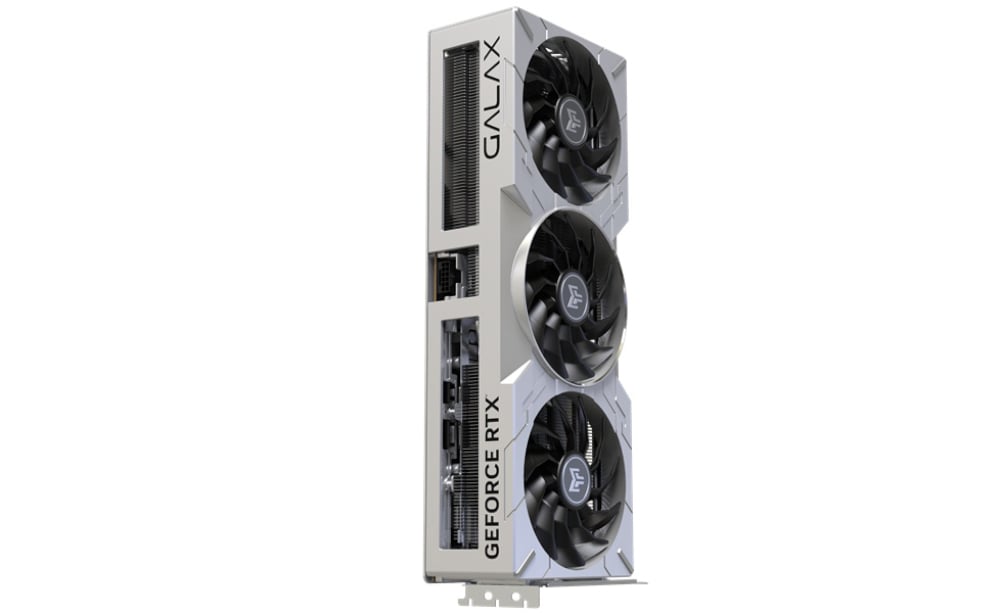 Completing the cooler designs is Galax's Metal Master series, featuring an all-aluminium die-cast top cover that wraps around the card, with geometric patterns lasered into the metal, embodying the overall no-nonsense design. It looks rather rugged, don't you think?
Another noteworthy mention is that this reveal is the first confirmation that GeForce RTX 4080 will make use of two different Ada Lovelace GPUs, designated as AD103 and AD104, for the 16GB and 12GB versions, respectively.
And that's it from Galax. No pricing or availability is listed as of yet. In terms of specs the company thought it wise to not list any power draw or overall dimensions for the RTX 4080, and we assume it's delisted in anticipation for the release of Founders Edition cards.
The full Galax RTX 40 Series spec sheet is available down below, and for our initial analysis of specs, be sure to take a gander here.