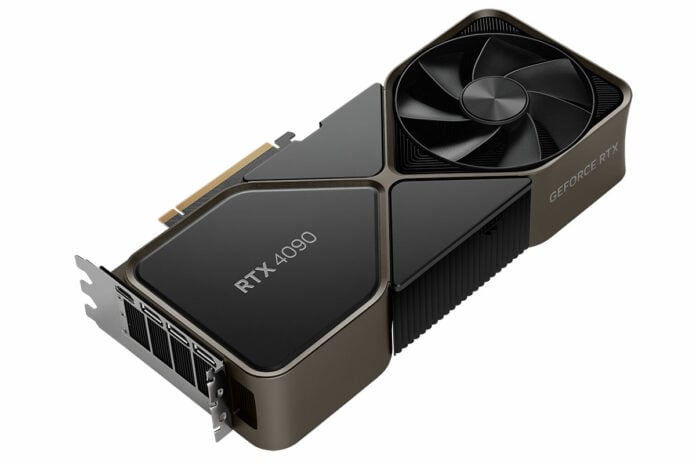 Nvidia boss Jensen Huang spilled the GeForce details you have all been waiting for. Nvidia's next-generation RTX 40 Series is headlined by GeForce RTX 4090 and it's launching as soon as October 12.
Priced at $1,599 excluding taxes, and £1,679 here in the UK, this is a proper monster of a GPU. There are 76 billion transistors fabricated on TSMC's leading-edge 4nm process, leading to, the boss says, up to 2x the rasterisation and 4x the ray tracing performance of present champ, RTX 3090 Ti. That's what 90TFLOPS of compute power will give you.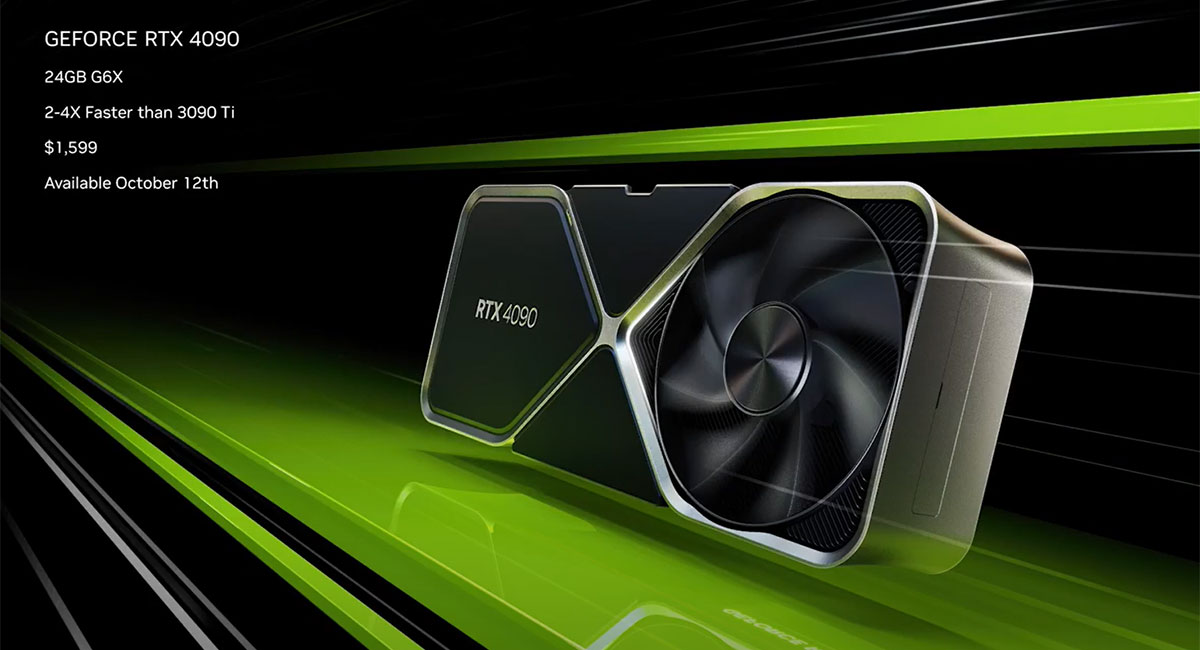 The GeForce RTX 4080, meanwhile, will be available at an undisclosed date. There are two varieties, a 16GB model priced at £1,269 and a 12GB edition at £949. The top-line design is also 2-4x faster than RTX 3080 Ti. Quite some feat.
New technology includes third-generation RTX touting DLSS 3, so expect improved performance. Shader Execution Reordering (SER) is a brand-new feature which Nvidia reckons is as important as out-of-order execution for CPUs.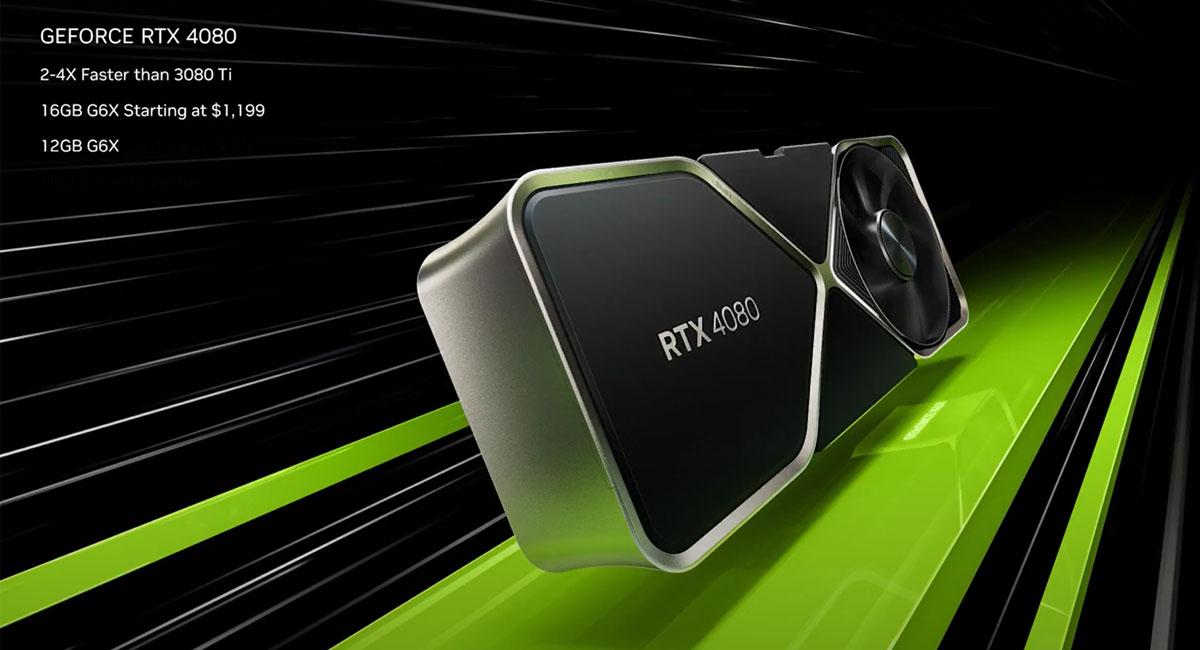 A demo of Cyberpunk 2077 was shown to illustrate RTX 40 Series power. With DLSS off and RT on, an unnamed card returned a scant 24FPS. With DLSS 3 on and RT On, however, that framerate jumps to an incredible 100FPS.
On Flight Simulator, meanwhile, Nvidia showed performance at 54FPS with DLSS off. With it on, framerate jumped to 114FPS. It would be good to have a 30 Series comparison, but none was shown.
Nvidia loves a graph to illustrate performance improvements over generations. Right on cue, the Ada architecture smashes previous-generation Ampere and Turing in total throughput known as TOPs.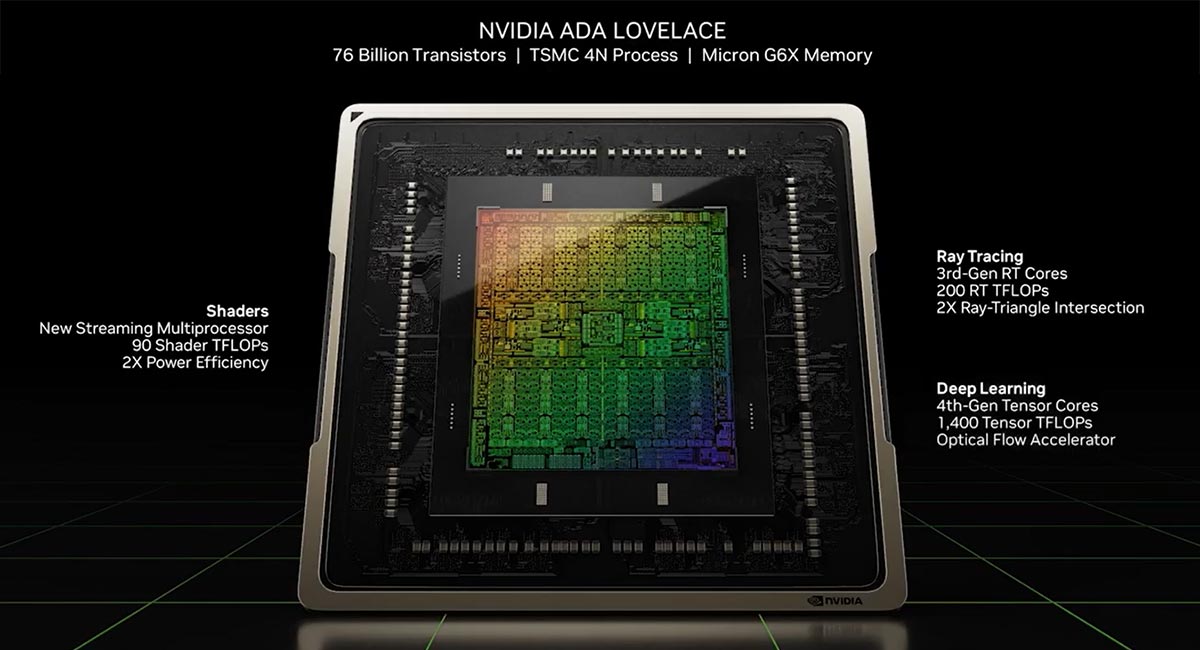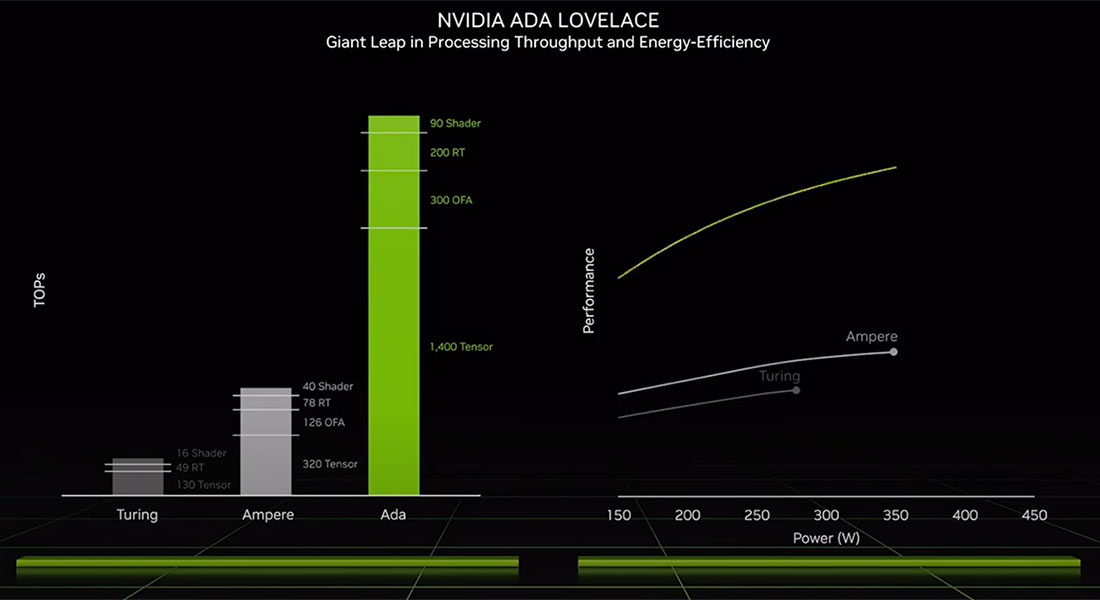 Let's see. That's 4.3x the Tensor operations, 2.6x RT performance and 2.25x shader improvements over last-generation Ampere.
Any punters looking for mid-range RTX 40 Series cards are out of luck; Nvidia has said Ada is being reserved for high-end GPUs, with existing RTX 30 Series parts completing the product stack.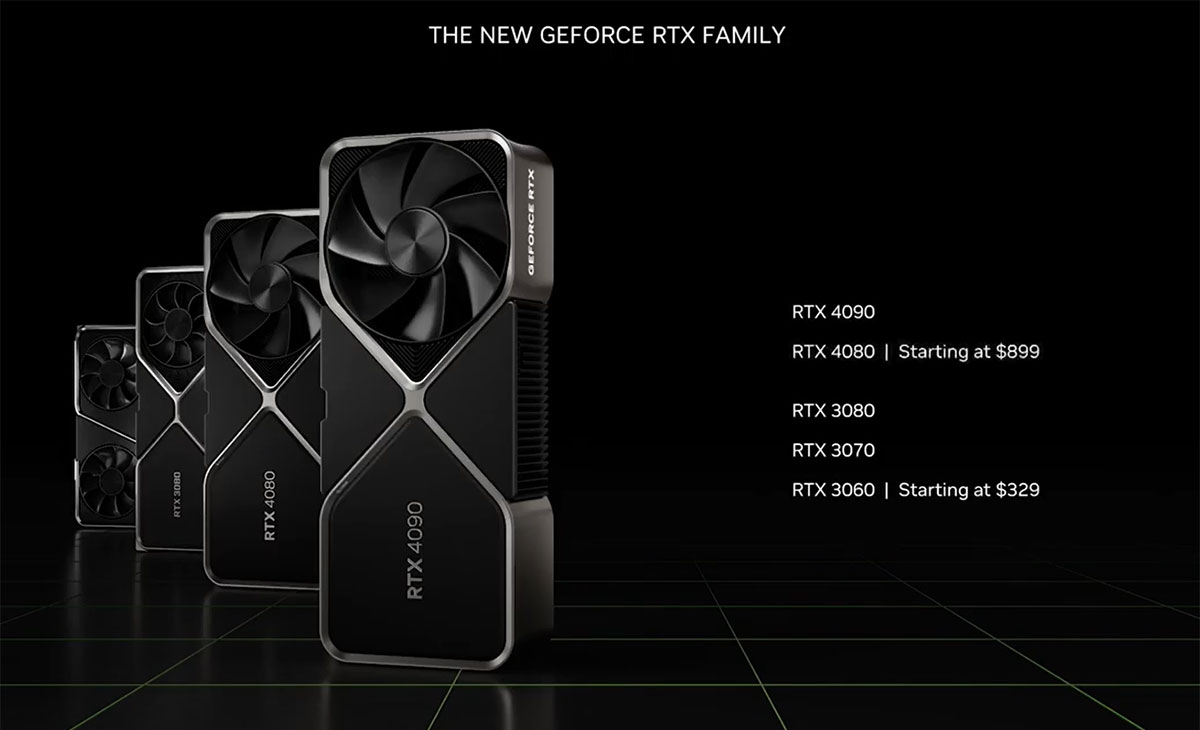 | | GeForce RTX 4090 | GeForce RTX 4080 (16GB) | GeForce RTX 4080 (12GB) |
| --- | --- | --- | --- |
| Cores | 16,384 | 9,728 | 7,680 |
| Boost Clock (GHz) | 2.52 | 2.51 | 2.61 |
| Base Clock (GHz) | 2.23 | 2.21 | 2.31 |
| Memory Config | 24GB GDDR6X | 16GB GDDR6X | 12GB GDDR6X |
| Memory Interface | 384-bit | 256-bit | 192-bit |
| Graphics Power | 450W | 320W | 285W |
| Required System power | 850W | 750W | 700W |