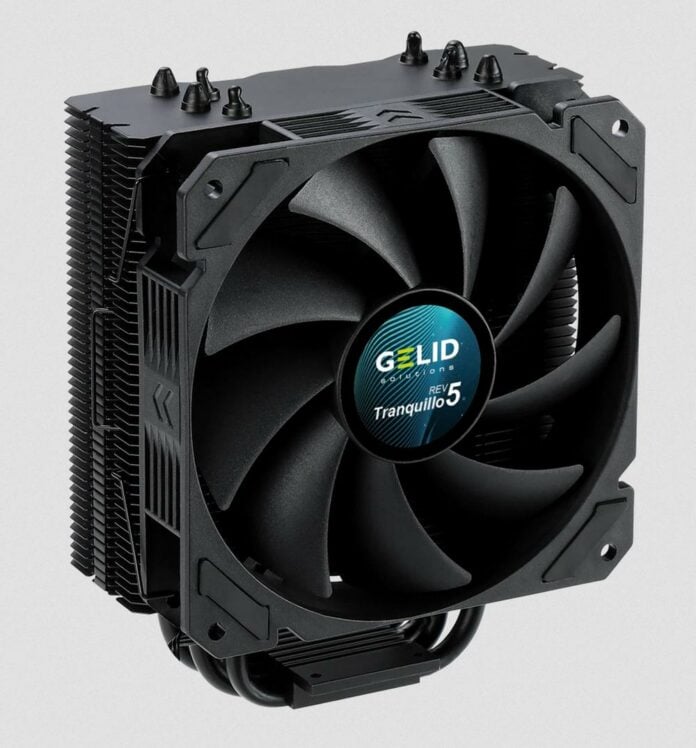 Gelid's Tranquillo Rev 5 CPU air cooler brings peace of mind by supporting AMD/Intel's current sockets with up to 150W TDP.
Following the legacy of Tranquillo series originally released back in 2010 for Socket 775 and AM2, this cooler is back today in its fifth revision with a new style featuring an all-black design and direct-touch heatpipes.
Measuring 120 (W) x 72 (D) x 154 (H) mm with a 491g weight, it is rated for 150W TDP. Most of that cooling power comes from four 6mm copper heatpipes and a 120mm fan. This 25mm-thick fan connects via a 4-pin PWM header, achieving 65.5CFM of airflow and 1.47mmH2O static pressure at 1,600RPM/26.5dBA, using its hydrodynamic bearing.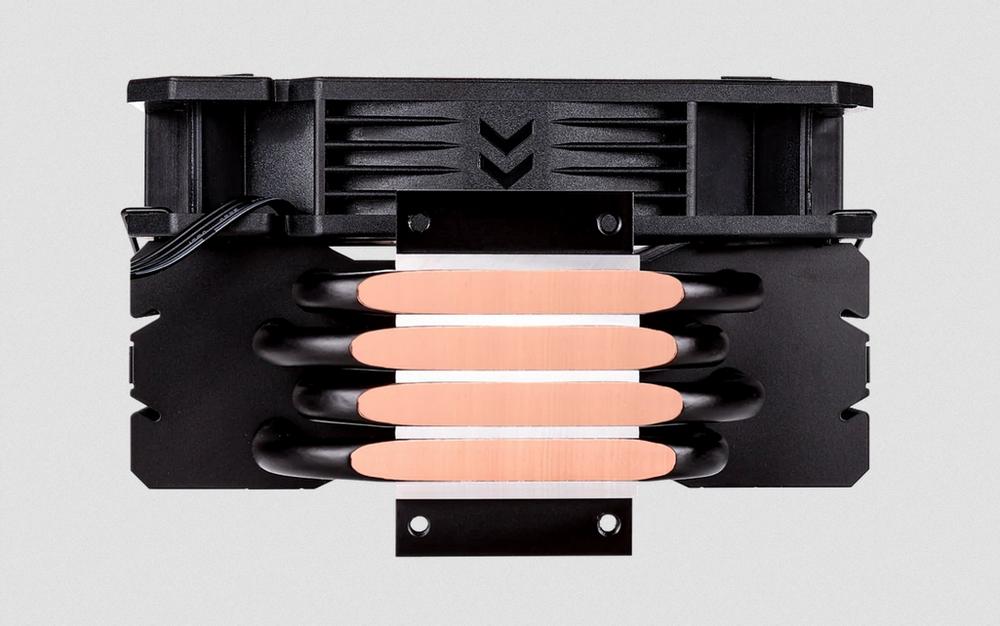 If TDP is to be believed, Gelid's new baby should be able to handle an AMD Ryzen 7 5800X3D or a Core i5-12600K. Also, no LEDs to speak of, which is not a big deal if its job is done correctly.
Supported CPU sockets are:
AM4, AM3+, AM3, AM2+, AM2, FM2+, FM2, FM1.
LGA1700, LGA2066, LGA2011-v3, LGA2011, LGA1200, LGA1366, LGA1156, LGA1155, LGA1151, LGA1150, LGA775.
The Tranquillo Rev 5 is priced at €34.00 MSRP and is covered by a five-year warranty. Mark this one down as another decent offering in the budget category.