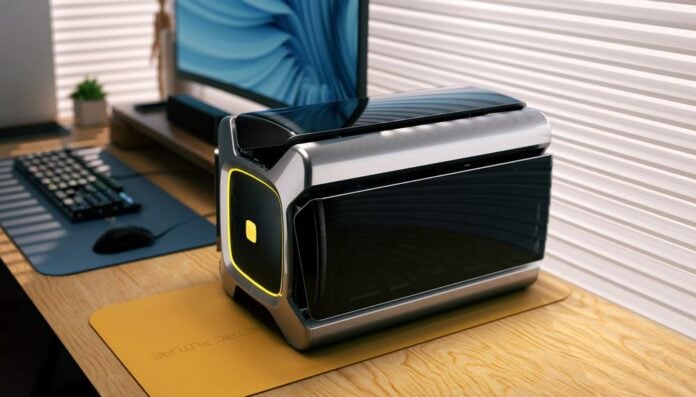 Geometric Future has announced the Model 2 ARK mini tower, featuring support for large GPUs and cooling systems without taking up too much desk space.
The Model 2 ARK will be available in white, black with gold accents, and a so-called Luxury Edition, which swaps the mesh panels for glass. All measure 440mm (H) x 330mm (W) x 280mm (L), boasting four removable side panels to simplify installation. Apart from the Luxury Edition, the other two come with mesh panels on all sides to ensure proper air circulation for improved cooling.
We also find some large gaps between the panels and frame in all models, which is an aesthetic choice but something that may cause dust to build up. No matter which you choose, it comes bundled with a double-sided table mat that slides underneath.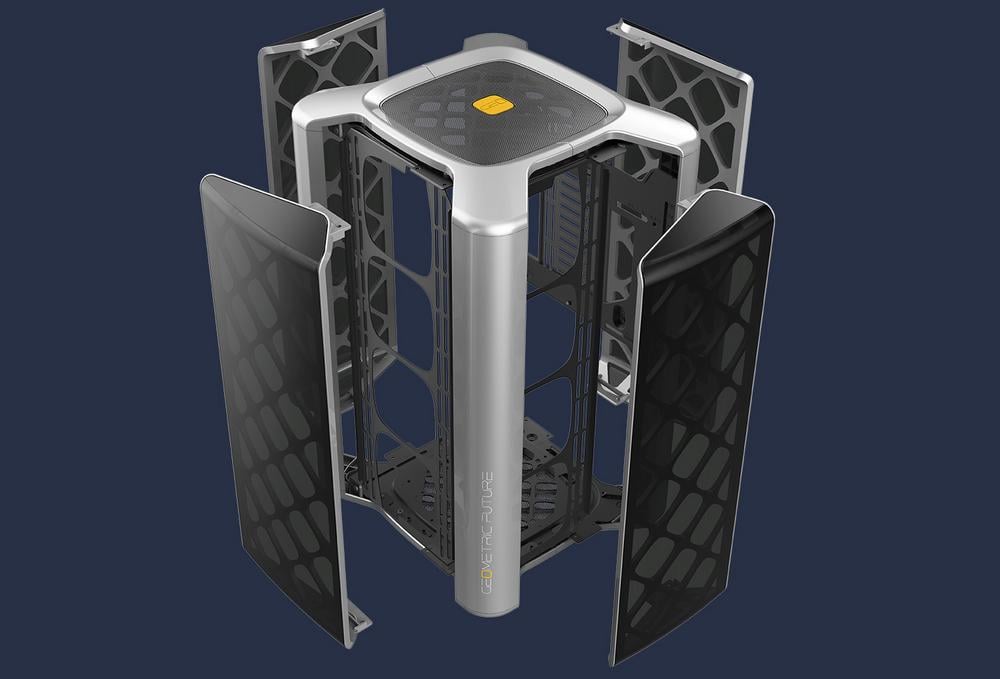 Inside, we find room for up to M-ATX motherboards, 172mm-high CPU coolers, 350mm-long graphics cards, and 180mm PSUs, plus two 2.5in drive spaces, one of which is able to accommodate 3.5in HDDs. Cooling-wise, the Model 2 ARK supports seven 120mm or five 140mm fans in the front, side, and top, with two spots for up to 360mm radiators in the front and side.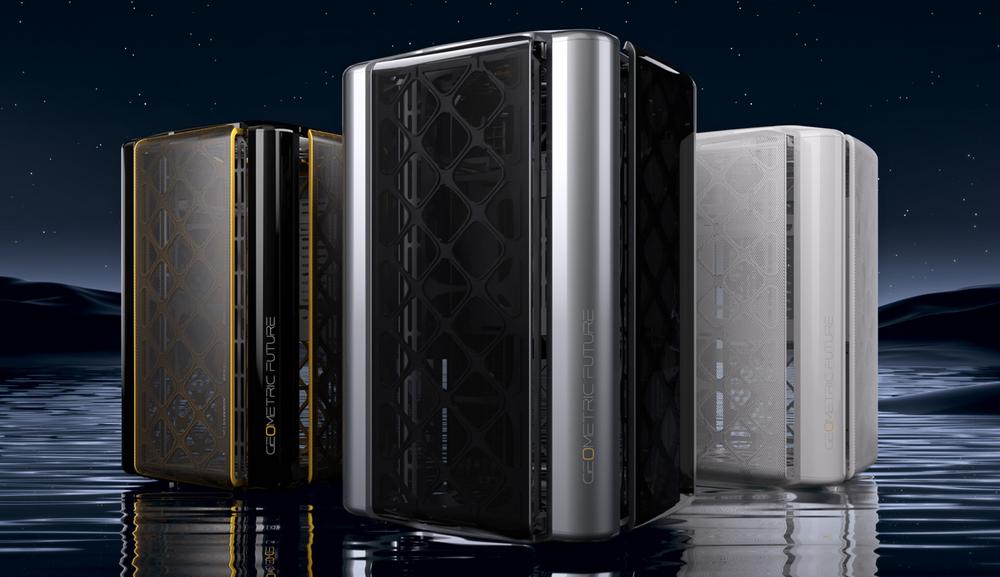 Geometric Future has come with eight different configurations to build using this chassis, from ITX motherboards plus ATX PSUs to ITX motherboards with SFX PSUs and large triple-slot GPUs. All are explained in detail in the user manual booklet. just keep in mind that hardware compatibility will vary depending on each part. For example, if you go with an ATX PSU, you may need to use an ITX motherboard, and so on.
To further enhance compatibility, you can adjust the motherboard tray vertically and horizontally to allow for different hardware combinations. The same goes for the PSU, which you can mount in two positions depending on available space. To be honest, all these options seem to have complicated the building procedure a bit, so try your best not to forget anything when building the PC, as it'll be a faff to disassemble it if all you need is to tinker with a cable.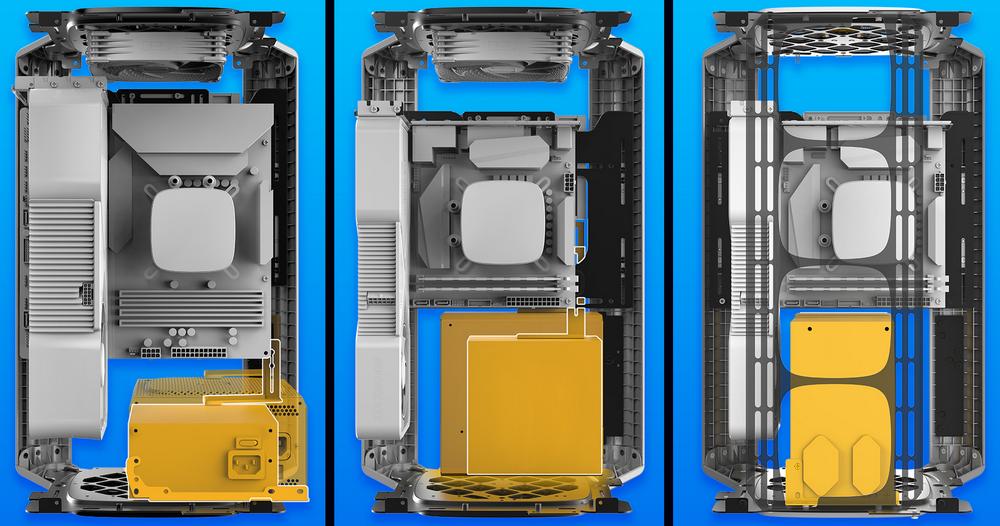 Since the chassis itself doesn't include any I/O, you'll find a hub in the box that offers three 10Gbps USB Type-A ports, one 10Gbps USB Type-C, plus 3.5mm mic and headphone jacks. The hub connects directly to the motherboard via the internal USB header. That said, the power switch and the RGB ring still connect directly to their dedicated motherboard ports.
The Model 2 ARK chassis will be available at $169 for the black or white meshed version and $269 for the Luxury Edition.