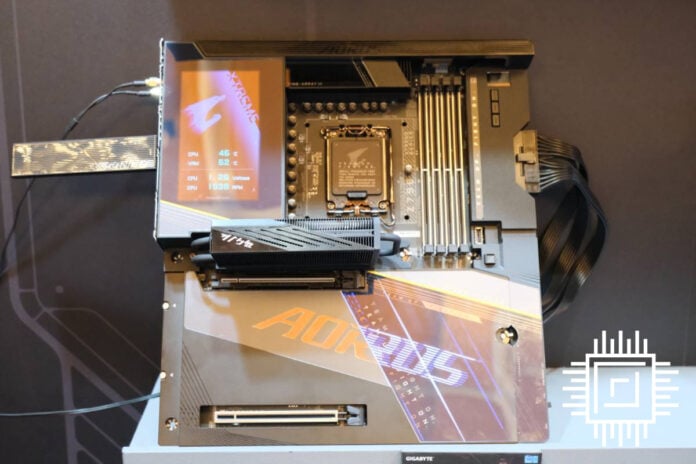 Following on from whisperings at Computex last week, Gigabyte has come out swinging with official BIOS support for 'next-gen' Intel CPUs. We know this because a number of Intel 600- and 700-series motherboards have been listed with new firmware that carries explicit support in the notes.
Take the Z790 Aorus Elite as an example. The latest firmware is known as FDd and was uploaded on May 31. There's nothing too out of the ordinary in the first two lines of the description, but item three is generating interest.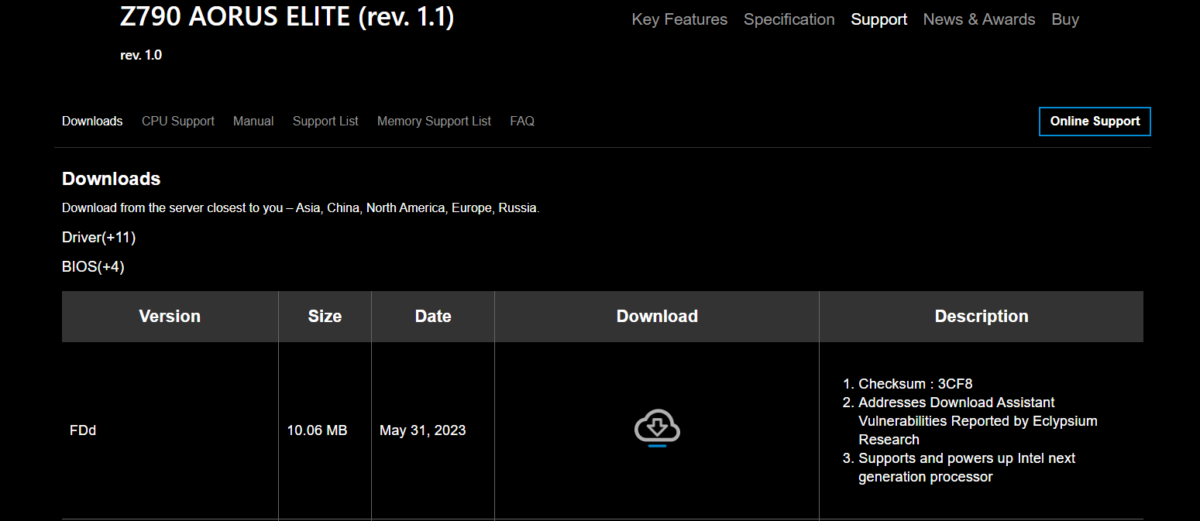 'Supports and powers up Intel next generation processor' is a common reference across a wide range of Gigabyte / Aorus boards. From what we gather, this refers to Intel launching 14th Gen Core 'refresh' desktop processors for today's LGA1700 socket, meaning said upcoming chips won't need a motherboard upgrade. That's the good news.
How does this work when the word on the grapevine is that 14th Gen 'Meteor Lake' CPUs will use an LGA1851 socket, also compatible with the following generation's Arrow Lake-based processors? It appears as if Intel is following the trend established in today's 13th Gen Core, where most of the chips are based on Raptor Lake technology but some also use Alder Lake guts found on 12th Gen Core.
Gazing into our crystal ball, the initial slew of 14th Gen Core desktop processors, slated for a September release and fitting into the established LGA1700 socket, will be enhanced versions of today's Raptor Lake, most likely with a few extra E-cores and higher core and memory frequencies to boot. Later on, when Intel is fully ready and the infrastructure is there, 14th Gen Core 'Meteor Lake' will appear on the horizon, along with compatible LGA1851-socket motherboards in tow.
Should this pass for the truth, the historic ties that bind an architecture to a particular model generation will become looser than ever.