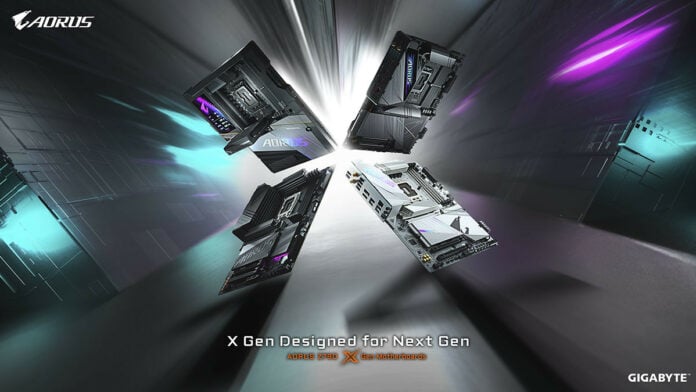 Gigabyte is among the first to announce a full suite of Z790 X Gen motherboards in preparation for the imminent Intel 14th Gen Raptor Lake Refresh.
As expected, the latest generation touts increased power delivery, beefed-up thermal performance, support for faster DDR5 memory speeds, next-gen Wi-Fi 7, 10GbE and more PCIe M.2 slots than you're ever likely to need, plus a few features to differentiate them from the crowd, like the massive 5in LCD Edge View display on the over-engineered Aorus Extreme X version. Marvellous.
All in all, Gigabyte has five Aorus motherboards in the pipeline, and they all meet specific requirements according to user needs and budget. Without further ado, let's dig in.
Z790 Aorus Elite X, AX and Wi-Fi 7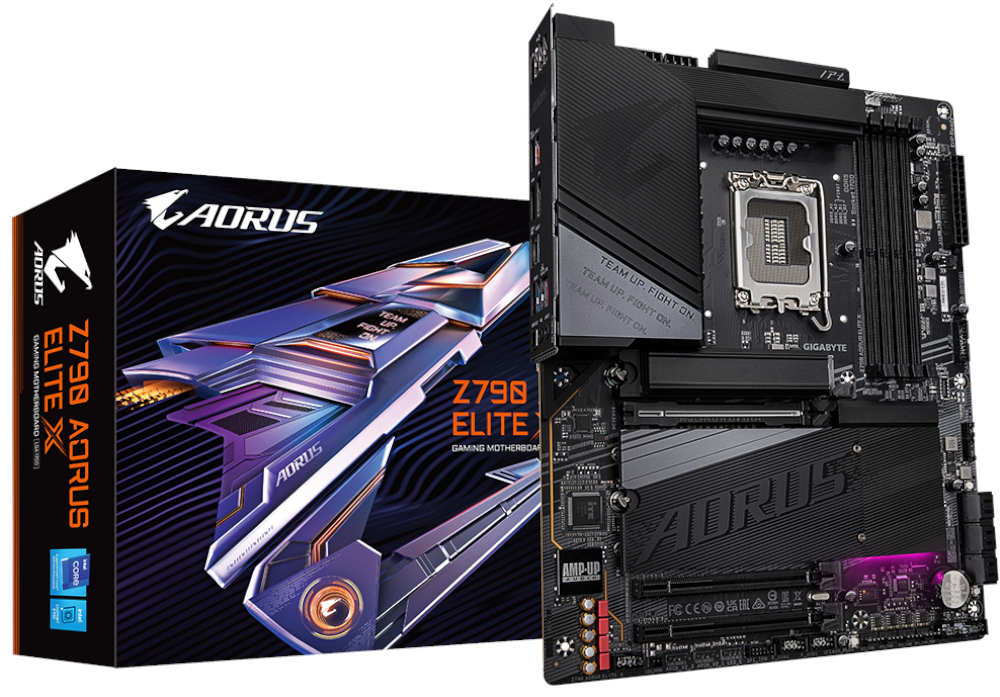 The Aorus Elite walks the line between budget and performance, and does so quite swimmingly, we might add. As such, even though specs in some areas have been reduced in order to hit that price-to-performance sweet spot, they do meet the core requirements, making them suitable all-rounders.
Main highlights include enhanced memory overclocking support up to DDR5-8266MT/s, simplified one-click overclocking solutions with options for a handy DDR5 Auto Booster, high-bandwidth and low-latency modes, and DDR5 XMP Booster that automatically selects the highest memory profile of your DDR5 kit. Swell.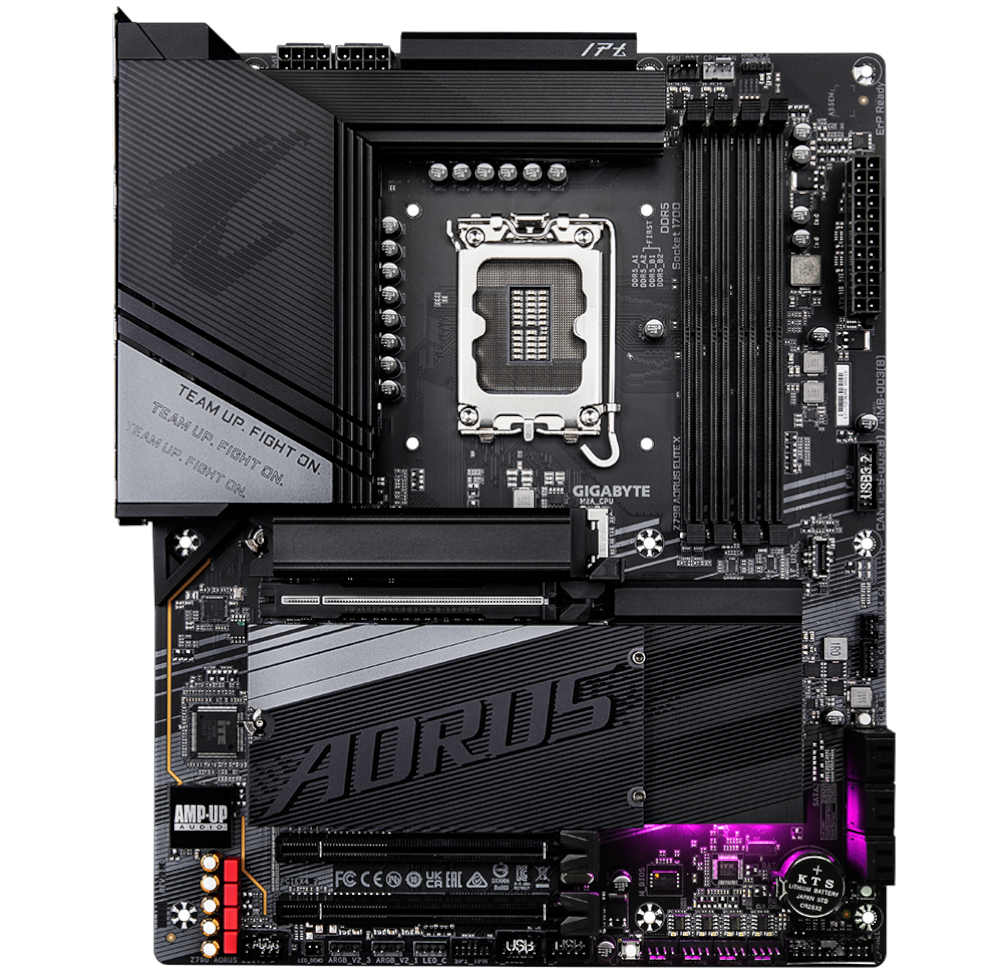 Rounding off the similarities, they all feature eight-layer PCBs for increased stability and lossless signal integrity, a 16+1+2 twin digital VRM design ideal for some modest CPU overclocking, four PCIe Gen 4 M.2 expansion slots featuring EZ latch Click and Plus functions for quick-and-easy, tool-less upgrading, plus two PCIe x16 expansion slots – one a future-proof PCIe 5.0 x16, the other supporting PCIe 4.0, and finally, 2.5 GbE wired connection. Simple yet effective.
The key differences lie in wireless connectivity; the Aorus Elite X is a non-Wi-Fi board, while the Aorus Elite X AX nets you a standard Wi-Fi 6E chipset, and finally, the Wi-Fi 7 board is, as the name suggests, touted as having ultra-high speed connectivity, wider bandwidth, and low-latency connectivity.

Last but not least, Rear I/O are plenty, including a USB 2.0 hub featuring four USB 2.0 Type-A ports for peripherals, two USB 3.2 Gen 2 Type-A connections, three USB 3.2 Gen 1 Type-A ports, a single 2.5 GbE LAN, and a single USB Type-C port touting 20GB/s transfer speeds. Meanwhile, HDMI 2.0 and DisplayPort 1.4 connections for display purposes. Whew.
Z790 Aorus Pro X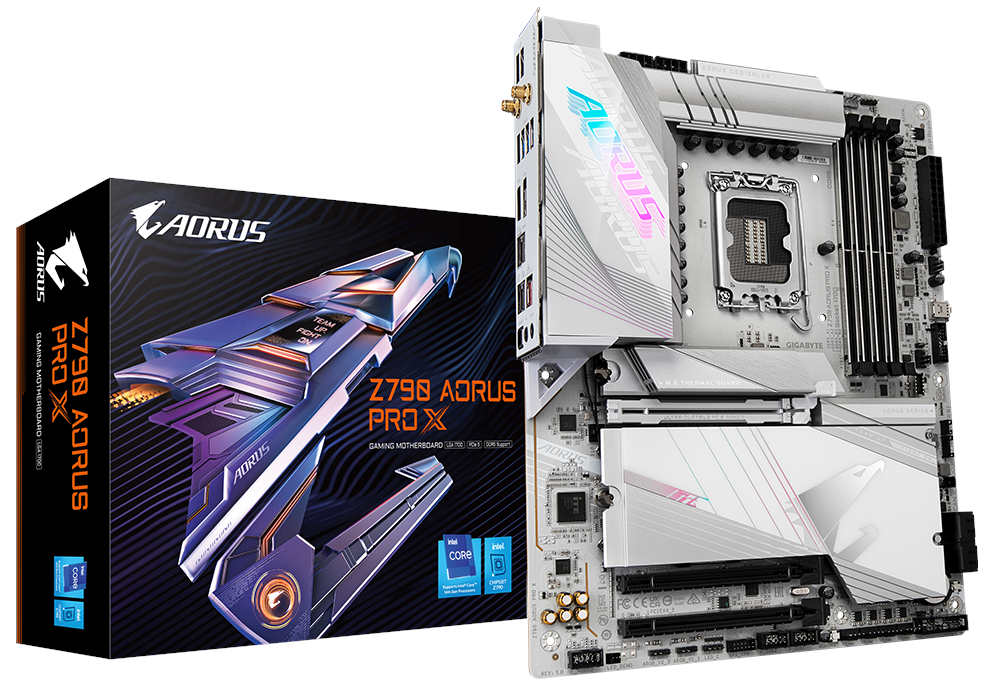 Kick it up a notch and you will find the Aorus Pro X. This could be considered the mid-range of the Gen X lineup. It features a mix of both flair and functionality, with all-white aesthetics providing a much-needed contrast to the otherwise all-black motherboards in the range.
Premium throughout, it features a beefy thermal design with large heatsinks taking care of its 18+2+1 VRM solution, enhanced Z790 chipset, and five M.2 expansion slots, of which the top slot features ultra-fast PCIe 5.0 support, while the rest net equally-useful PCIe 4.0 coverage.

Additional highlights include dual-channel DDR5 DIMM slots supporting up to 8266 MT/s memory speeds, a future-proof PCIe 5.0 x 16 expansion slot, plus 5GbE and Wi-Fi 7 support for ultra-fast networking.
Finally, rear I/O features two USB 2.0 ports, Wi-Fi 7 ultra-high-gain antenna connections, four USB 3.2 Gen 1 Type-A, dual USB 3.2 Gen 2 connections, and two USB Type-C connections – one supporting up to 10GB/s transfer speeds, the other up to 20GB/s transfer speeds. Additionally, there are dedicated HDMI and DisplayPort connections for display out.

Z790 Aorus Master X and Extreme X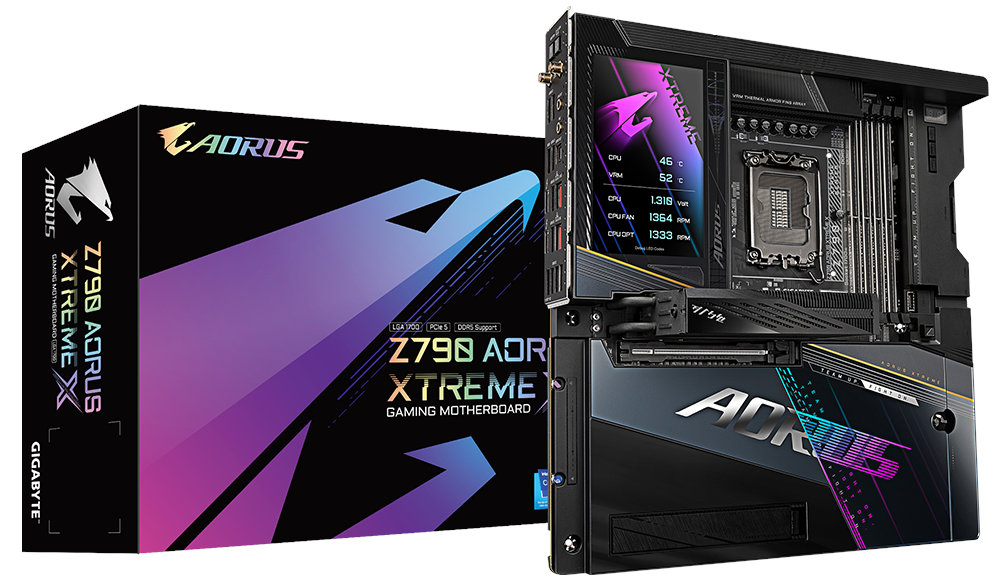 The Aorus Master X and Extreme X range are the crème de la crème of Gigabyte's high-end, enthusiast-level motherboards. The Aorus Master features a 20+1+2 Direct Digital VRM design, while the more powerful Xtreme X features a beefier 24+1+2 Twin Digital VRM design, ostensibly for extreme overclocking, with support for up to DDR5 XMP-8266 or higher memory speeds.
As such, the thermal design is changed somewhat when compared to the rest of the stack, and features a fin-array-styled VRM thermal armour with a copper heat pipe used to rapidly disperse heat. The same-styled heatsink can be found on the primary PCIe 5.0 x4 slot for the Aorus Master X, with a humongous vertically-rising heatsink design featured on the Extreme X variant.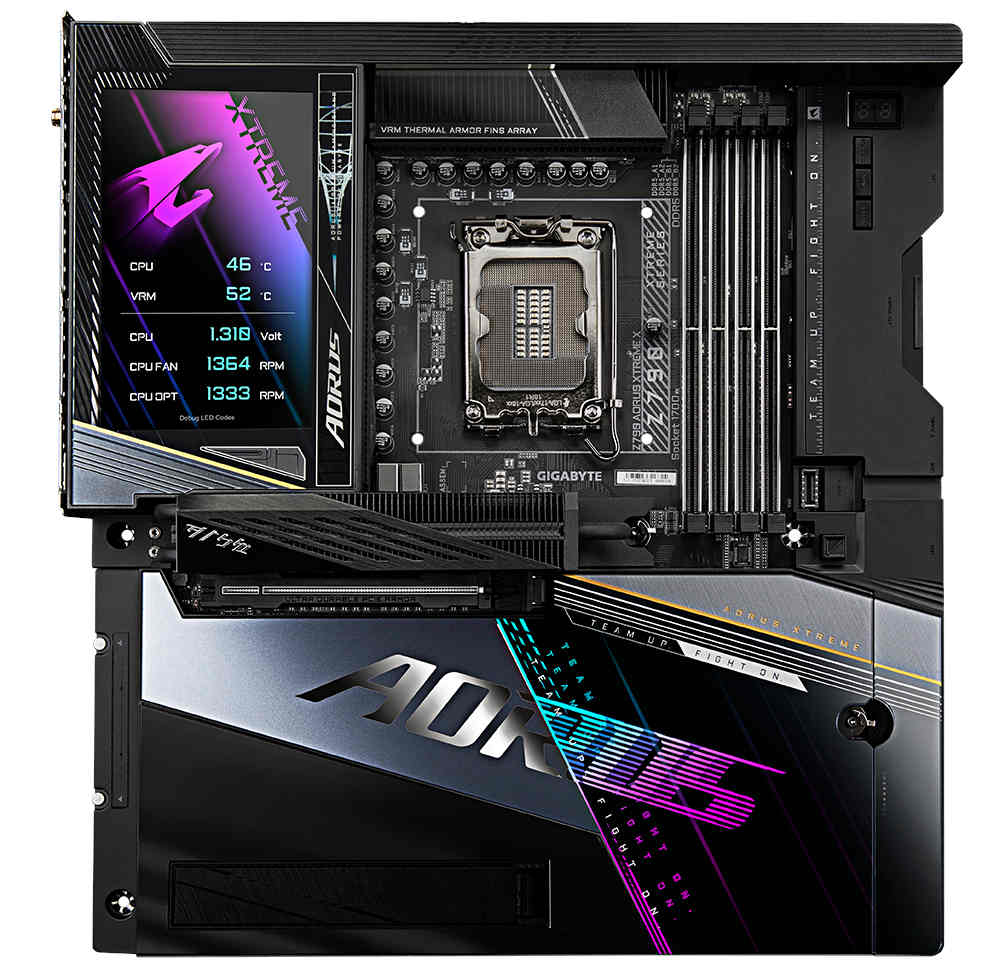 Even more so, the Extreme X is almost completely covered with premium Thermal Guard aluminium covers, save for the DIMM slots and CPU area, and the lower board makes way for a single PCIe x16 slot. As its other sibling, they also feature a DIY-friendly EZ latch system for tool-less upgrading, as well as the added benefit of a status LED counter for troubleshooting, a dedicated power button, and direct-to-BIOS button, all ideal features for extreme overclocking. The Extreme X takes this a step further with a full 5in cover display that can be used to monitor all-important system stats, or show decorative images for aesthetic purposes.
Rounding off, rear I/O remains fully stacked on both boards. The Aorus Master X features a Q-Flash button for BIOS flashback and a dedicated clear CMOS button for system resetting, four USB 3.2 Gen 2 ports, seven USB 3.2 Gen 1 connections, two 20GB/s USB Type-C ports, another 5GB/s USB 3.2 Gen 2 port, and coveted 10GbE LAN. Interesting to note, Thunderbolt 4 support is available via an internal expansion connector, and the same goes for the Elite and Pro X variants.

Last but not least, the Extreme X variant also features a Q-Flash Plus button and an OC Ignition switch for one-click overclocking, as well as 10 USB 3.2 Gen 2 ports, the introduction of dual USB 4 Type-C Thunderbolt 4 ports, and dual Ethernet ports – one 10GbE and the other 2.5GbE. Of course, both boards include Wi-Fi 7 for ultra-fast wireless connectivity.
That's about it, pricing and availability have yet to be announced on these boards, but expect them to arrive sometime between September and October. We'll keep an eye out until then.