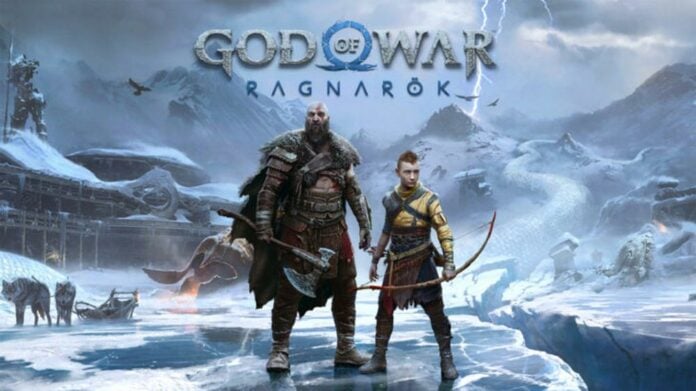 At last, Sony has finally disclosed God of War Ragnarök's release date in a CGI trailer, the much-awaited sequel to God of War (2018).
God of War Ragnarök is arguably the most anticipated game of 2022 on Sony's consoles. It is a sequel to Game of the Year 2018 winner, God of War. This time we will have to travel through the Nordic lands accompanied by 'our' (now grown-up) son Atreus, once again, to face gods who dare to oppose us.
The game will be available on November 9, 2022, on PlayStation 5, and 4 for those who have not yet got their hands on a current-generation console. While impatiently waiting, let's see what each edition brings to the table.
God of War Ragnarök pre-orders open on July 15, and will feature no fewer than five different editions:
Launch Edition
A pre-order of the game which includes a special Risen Snow armour for Kratos as well as a Risen Snow tunic for Atreus.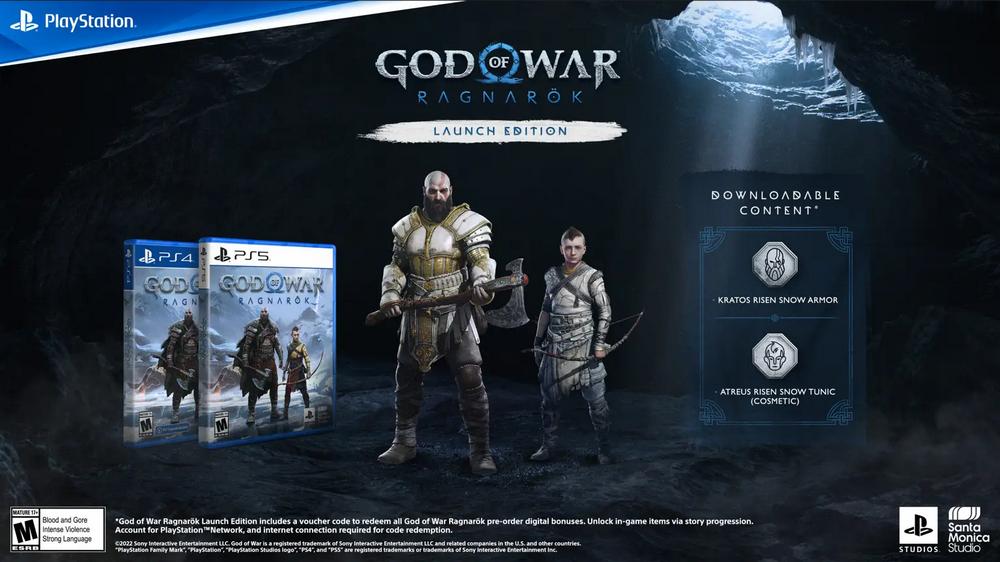 Standard Edition
This is the basic version offering only the game (digital or physical) for either PlayStation 4 or 5. The Standard Edition will not have any special bonuses, so think about pre-ordering if you care about them. You can still upgrade to the PlayStation 5 version for $10 or equivalent.
Digital Deluxe Edition
This one features an armour for Kratos and an attire for Atreus (different from Launch Edition), as well as special blades and an axe unlockable through story progression. A soundtrack plus an artbook is also provided in digital form, alongside an avatar set and a PlayStation 4 theme.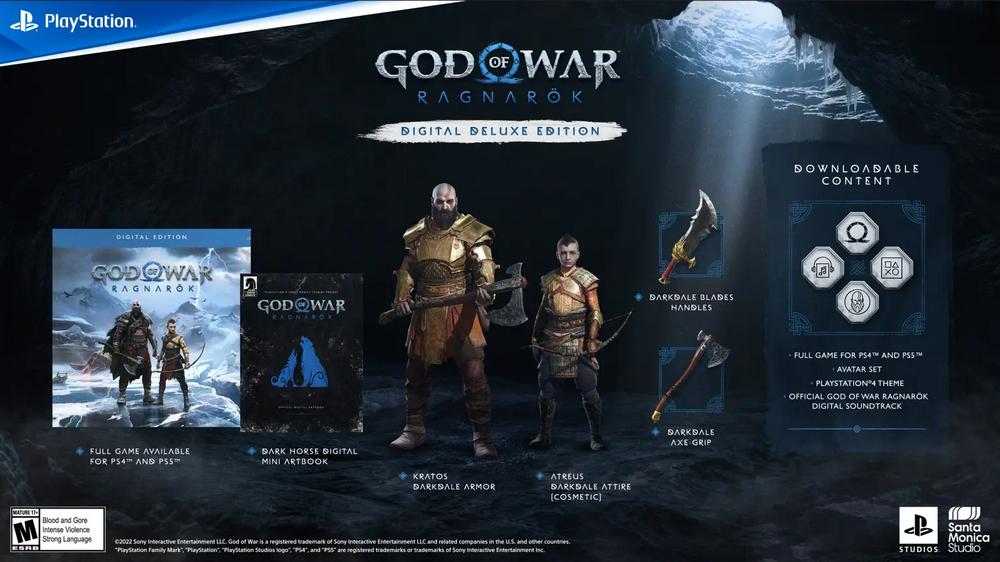 Collector Edition
Now we are entering deep-pockets territory. Housed inside a box representing Knowledge Keeper's Shrine, this pack will include all the content offered in the Digital Deluxe, in addition to a steel book, two miniature statues similar to the carved wooden toys of Atreus, a set of dice and a replica of Mjölnir, the hammer of Thor.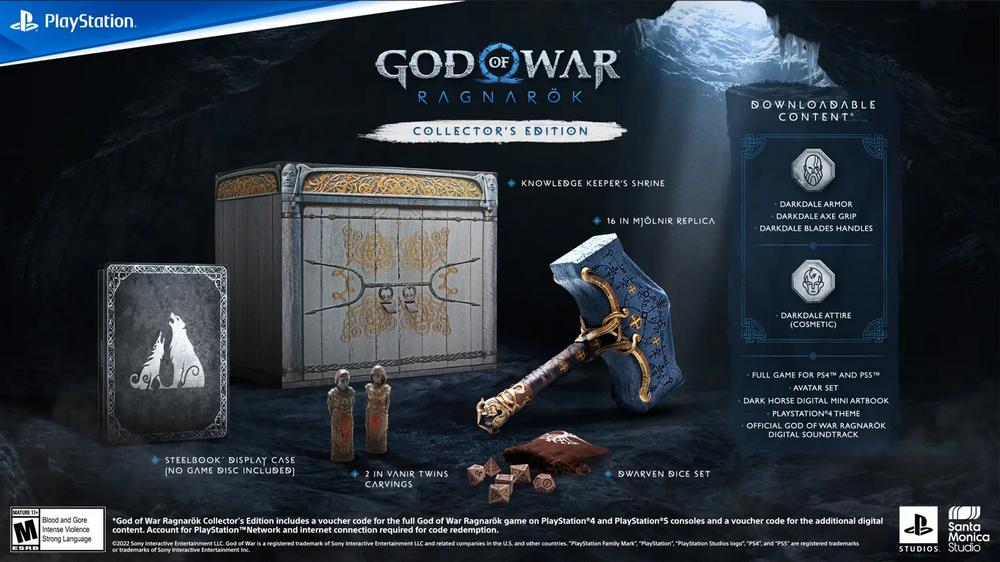 Jötnar Edition
Representing the best you can get, this edition contains all Collector's items, but offers a different dice set, adds a Yggdrasil cloth map, a Draupnir Ring, a Pin set and a 7in Vinyl record with music by Bear McCreary.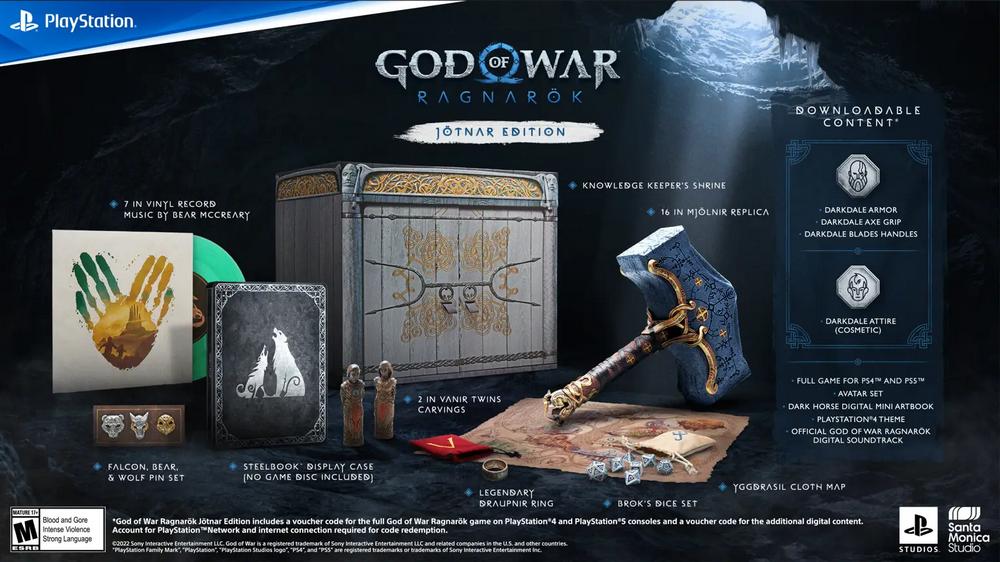 Beware, however, that the Collector and Jötnar Editions don't contain any physical game copies, thus you will have to download it via the PlayStation network; which is a regrettable decision for an otherwise nice pack. Now all that's left is to hope and wait for a PC version.