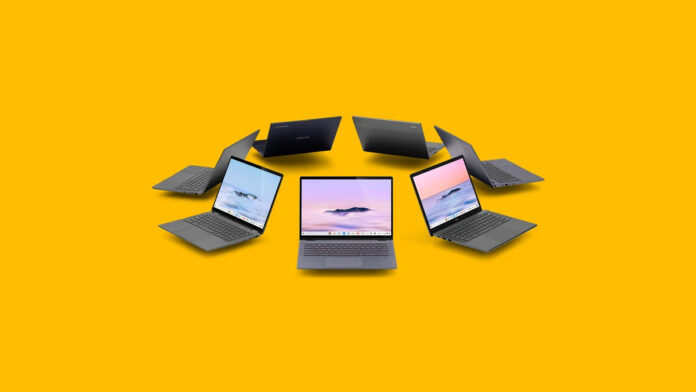 After nearly two years since the last Chromebook 2, Google has finally revealed its latest Chromebook to the world. The Chromebook Plus is not only a successor, but also a new category of laptop from the Android maker that promises double the performance and enhanced, built-in AI capabilities.
Earning its name, Chromebook Plus requires partnered devices to pass a new certification program to transcend from a regular old Chromebook into the new category. First, it needs to pack at least an Intel 12th Gen Core i3 or an AMD Ryzen 3 7000 Series CPU at minimum.
This must also be married to at least 8GB of RAM, have a minimum of 128GB SSD storage, a 1080p or higher webcam with Temporal Noise Reduction, and a Full HD, IPS display or better. The company has teamed up with Acer, Asus, HP, and Lenovo for its initial launch, totalling eight new Chromebook Plus laptops with a promise of more to come in the future. Way to set the bar there, Google.
Every multi-billion dollar company is all googly-eyed over AI. Microsoft has doubled down and continues to incorporate the tech into almost every facet of Windows, and Amazon is doing much the same, plus Nvidia's outselling all thanks to its AI-minted H100 GPUs.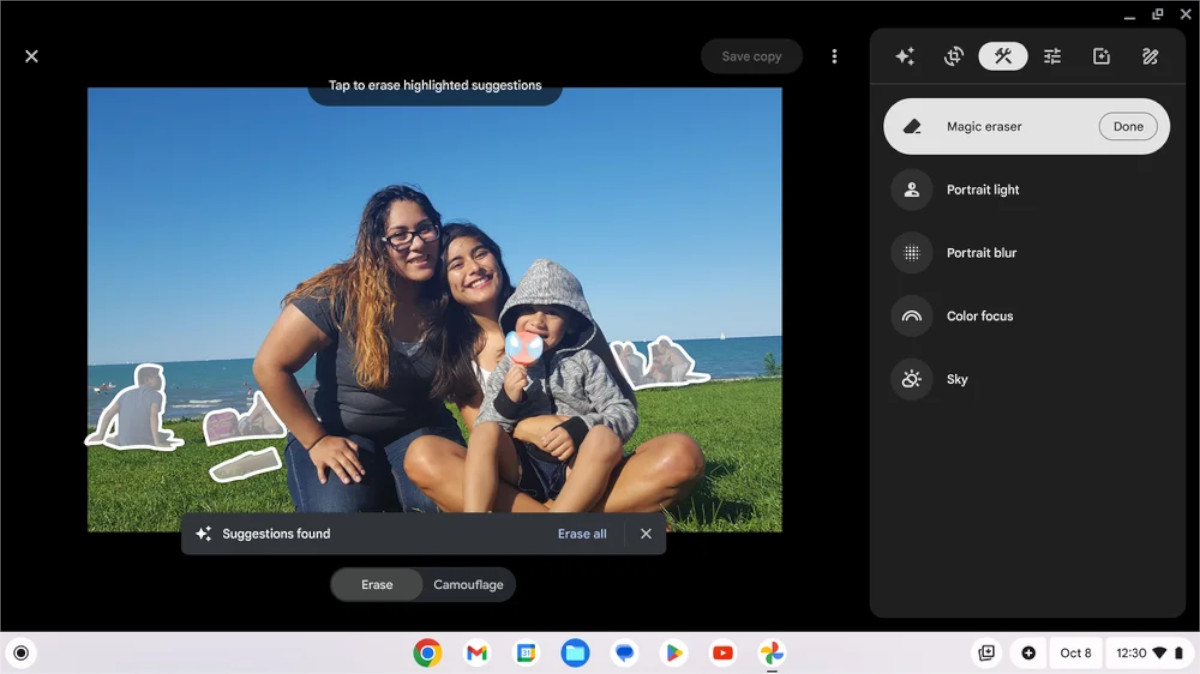 Google is no exception to the rule, and it says its latest laptop will offer built-in Google apps and curated third-party tools all powered by AI to aid users in all their creative endeavours, big or small.
The company provided a few standout examples including the ever-popular Magic Eraser, known for its outstanding editing and background-deleting capabilities. The app will now be integrated directly into Google Photos to efficiently remove unwanted distractions and provide editing suggestions in a particular scene. There are also enhanced editing features, like an HDR effect to improve brightness and contrast levels with minimal effort, and the ability to add portrait blur to your existing photos for that Instagramable bokeh effect.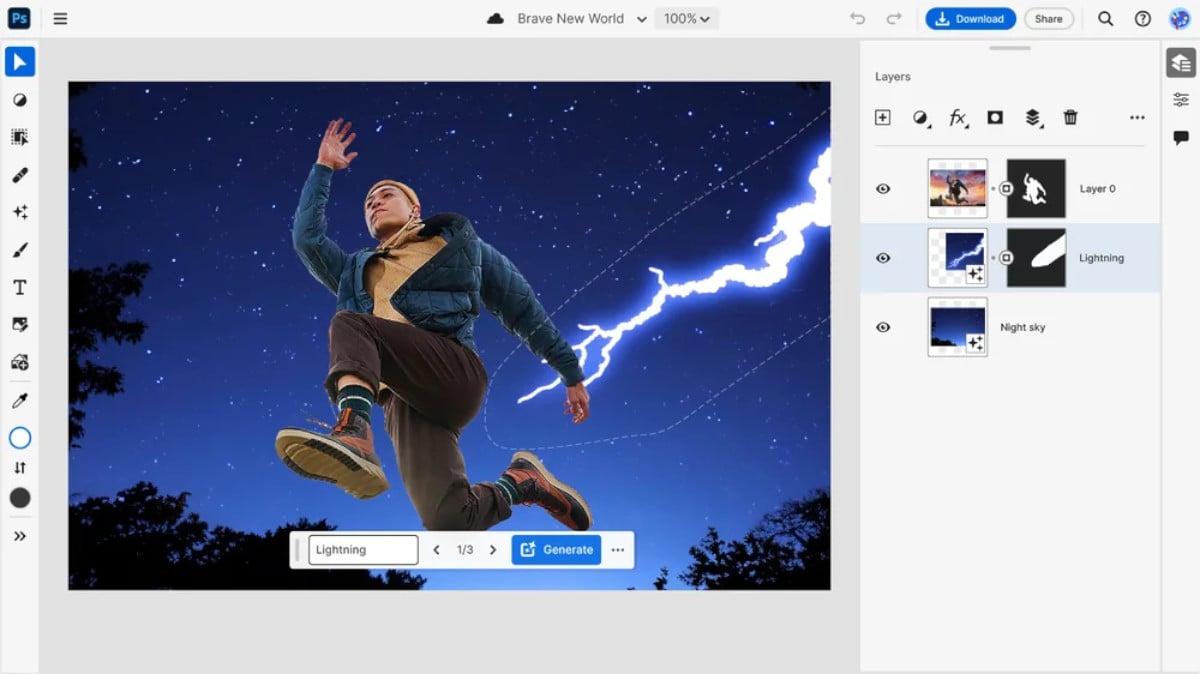 Google also boasts integration of creative powerhouses like Adobe Photoshop, Adobe Express, and Lumafusion. Thanks to its updated interior, the developer says Chromebook Plus enables users to work on more graphically demanding projects. So much so, that Google has extended three months of Adobe Photoshop on the web and Express for free, with a purchase of a new Chromebook Plus, of course. The same can be said for Final Cut Pro alternative LumaFusion, and new Chromebook Plus users receive 25 per cent off the video-editing software's one-time price tag of $29.99 USD.
Finally, a few noteworthy highlights include Duet AI, a Copilot alternative designed for Google Workspace, a new File Sync feature that incorporates your Google Drive files both online and offline, and improved video call sound and video quality via Google Meet. Plus, a promise of even more features, including additional AI-generated personalisation options, to arrive in 2024.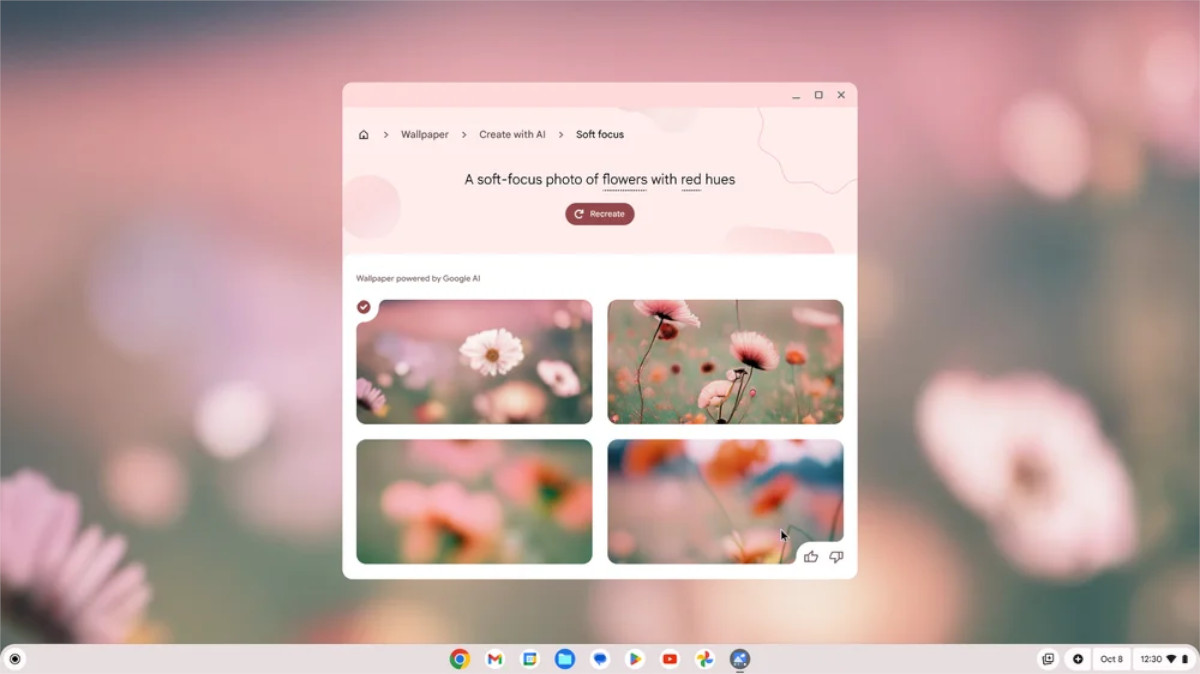 Google Chromebook Plus is scheduled to arrive in select markets from October 15, with pre-orders starting in the US starting on October 8, followed by Canada and Europe on October 9. Prices vary and depend entirely on configuration, with a suggested starting price of $399 USD. You can find out more, here.