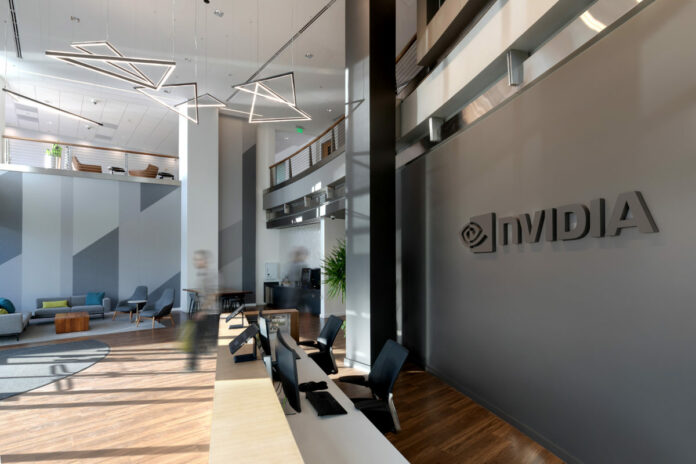 France's antitrust and competition regulator, the Autorité de la concurrence, has reportedly carried out a raid on Nvidia's local office in the early hours of Wednesday morning.
According to sources at The Wall Street Journal, the raid was conducted on suspicion of "anti-competitive practises in the graphics card sector," specifically the AI GPU market, in which the French competition authority suspects Nvidia has an unfair advantage.
Nvidia's pivot from gaming to AI-focussed, data centre GPUs is in large part responsible for the company's meteoric rise, with its stock value tripling in less than eight months (up nearly 200 per cent since October last year) following rapid advances in generative AI. So much so, the company briefly joined the elite $1 trillion dollar valuation club in May earlier this year. In fact, Nvidia's reach extends to about 95 per cent of the GPU market for machine learning, according to a report from business analytics platform CB Insights.
The raid is said to be part of a broader investigation into the cloud-computing sector, drawing direct comparison to Microsoft's Activision Blizzard deal, and very much like the UK's CMA, the French authority raised concerns that cloud-computing companies could leverage their computing power in anti-competitive practices. Alas, it's all coming together.
Although Nvidia isn't specifically named, the French competition authority has stated that "raids do not presuppose the existence of a breach of the law, which only a full investigation into the merits of the case could establish, if appropriate." The chip giant has yet to comment.
The raid on Nvidia's French office is not the first time the company has faced regularity scrutiny. In 2020, The European Commission led an investigation into the company's proposed acquisition of British chip designer, Arm, citing concerns about potential anti-competition practises in the semiconductor industry. As of February 2022, both parties mutually agreed to terminate the transaction due to "significant regulatory challenges preventing the consummation of the transaction, despite good faith efforts by the parties."
Nvidia's stock remains largely unfazed by the incident, rising to $430.89 at the close of trading yesterday.