HDPlex has unveiled a 250W passive GaN (Gallium Nitride) AIO ATX power supply with high power density and no fan.
This mini-PSU measures only 170mm x 50mm x 25mm making it perfect for SFF PC cases. Add to that the absence of fans and you've got the makings of a silent media PC. Need more power? Merely add a second unit and use the included sync cable, enabling 500W of noise-free power.
According to HDPlex, the PSU achieves 94 per cent efficiency at full load, which is comparable to traditional supplies of a high quality. It does this by using LLC stages made of two automotive-grade GaN FET each, achieving 1.18W/cm³ power density.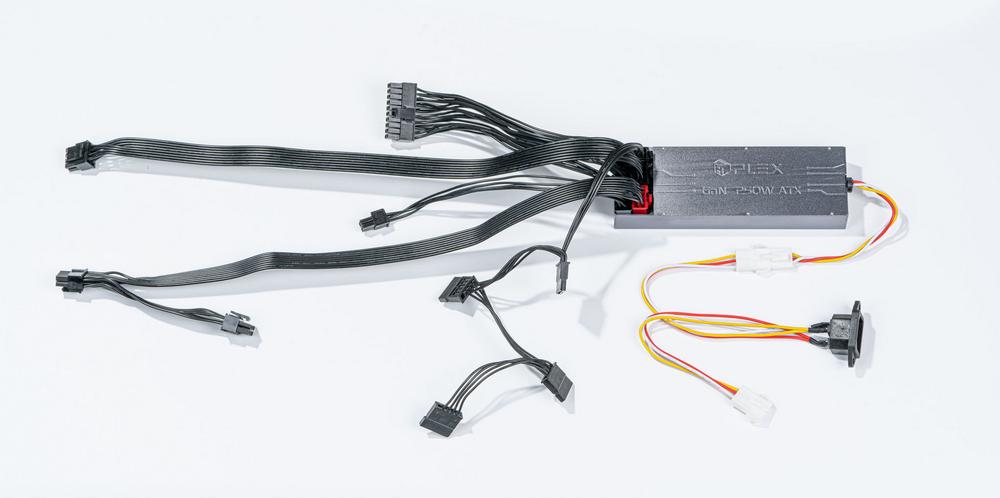 HDPlex opted for durable 150µF Rubycon filter capacitors and 9000µF solid caps alongside a three-stage AC filter circuit to eliminate interference from the power grid. It also uses four ATX 1KV 8A TTR8MF chips for full-wave rectification. The PCB is made of four 2oz copper layers to provide good current and heat transfer.
Finally, in the box you receive an 'ELR' to 'IEC C14 AC' cable, a 20+4 pin, CPU EPS 4+4 pin, PCIe 6+2 pin, SATA and sync cables.
An interesting departure from the norm, HDPlex's 250W GaN passive AIO ATX power supply will be available in June at $145 with free shipping worldwide.