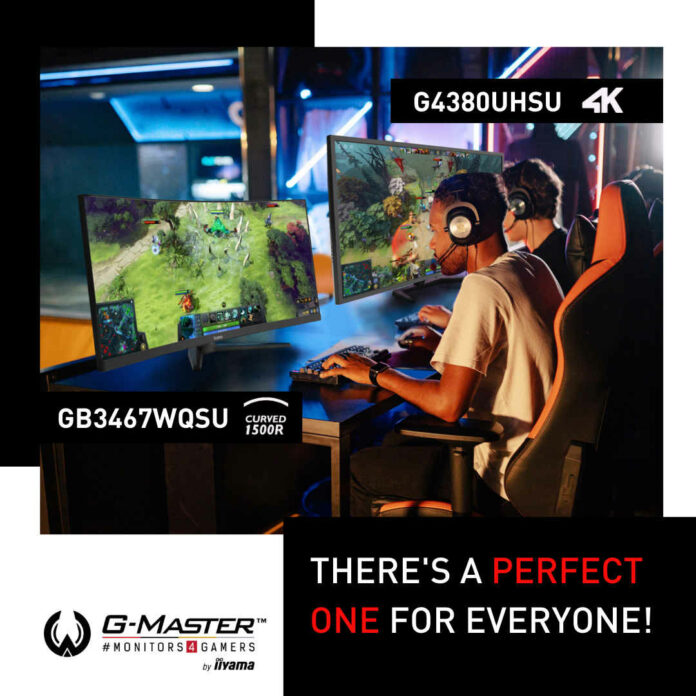 iiyama has expanded its range of gaming monitors with two new G-Master Red Eagles measuring 43in and 34in, respectively.
Featuring VA panel technology, the two new G-Master monitors are made to provide "gamers with superior image quality and an overall better gaming experience," according to iiyama.
Firstly, the G4380UHSU-B1 is a 43in (16:9) monitor for PC gamers looking to upgrade to a large 4K screen. Carrying 8.3-million pixels (3840×2160) and 550cd/m² brightness, it also features 0.4ms MPRT (Moving Picture Response Time) while supporting 144Hz over DisplayPort.
A welcome addition for couch gamers is the provided remote control, making it convenient to adjust settings like brightness or volume without getting up. The monitor also features a headphone hook at the back, together with 10-degree up and 2-degree down tilt adjustments.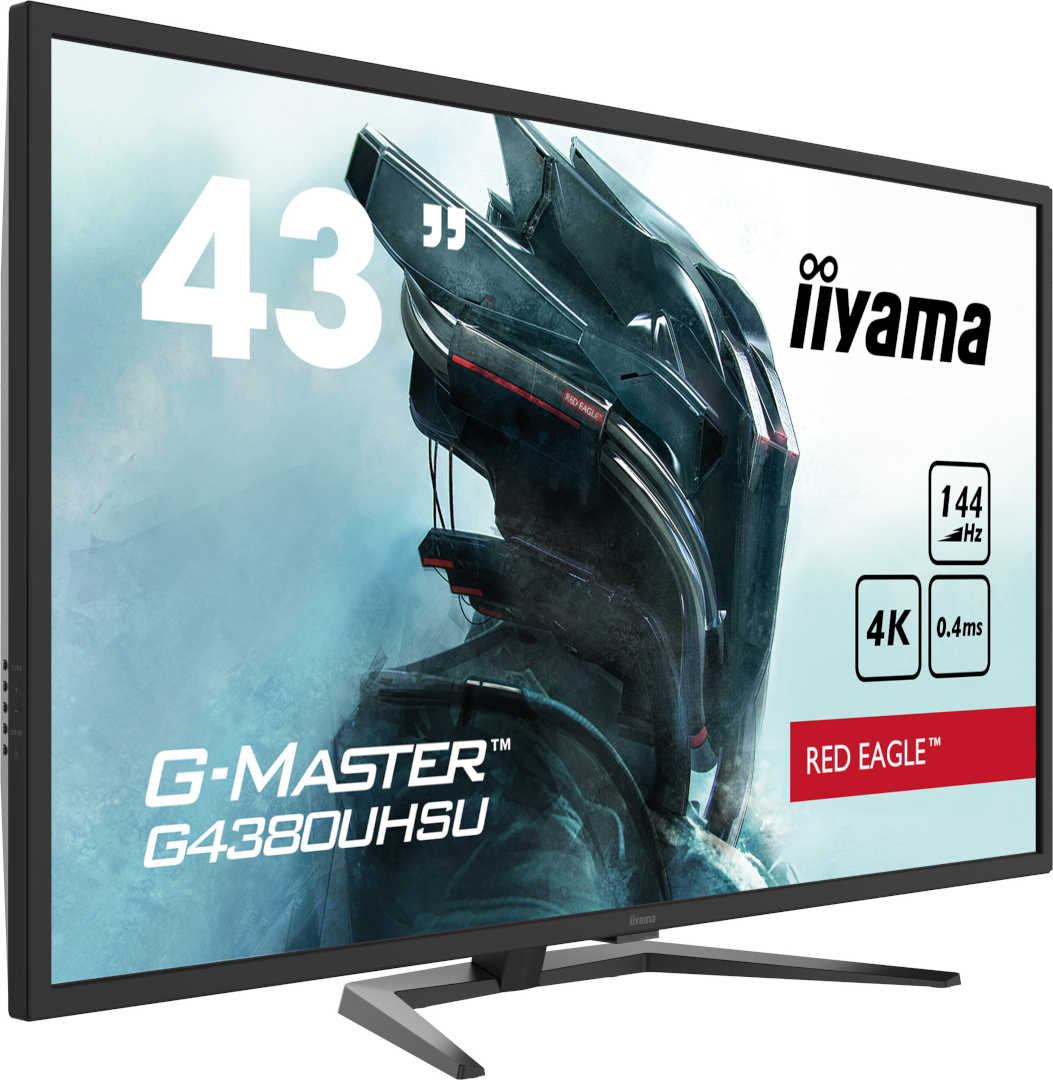 Secondly, the relatively smaller 34in GB3467WQSU-B1 is an ultra-widescreen (21:9) with a 3440×1440 resolution, 1500R curvature, 550cd/m² brightness, 0.4ms MPRT and a higher refresh rate of 165Hz.
Monitor settings are accessible using the joystick control at the back. It also features a height-adjustable stand (up to 13cm), plus the possibility to tilt 20-degrees up and 3-degrees down. This one comes with no remote control.
Both monitors feature FreeSync Premium technology, giving them low-framerate compensation and, hopefully, tear-free gaming over a wide input range. Interestingly, the pair has two HDMI ports alongside two DisplayPort ports.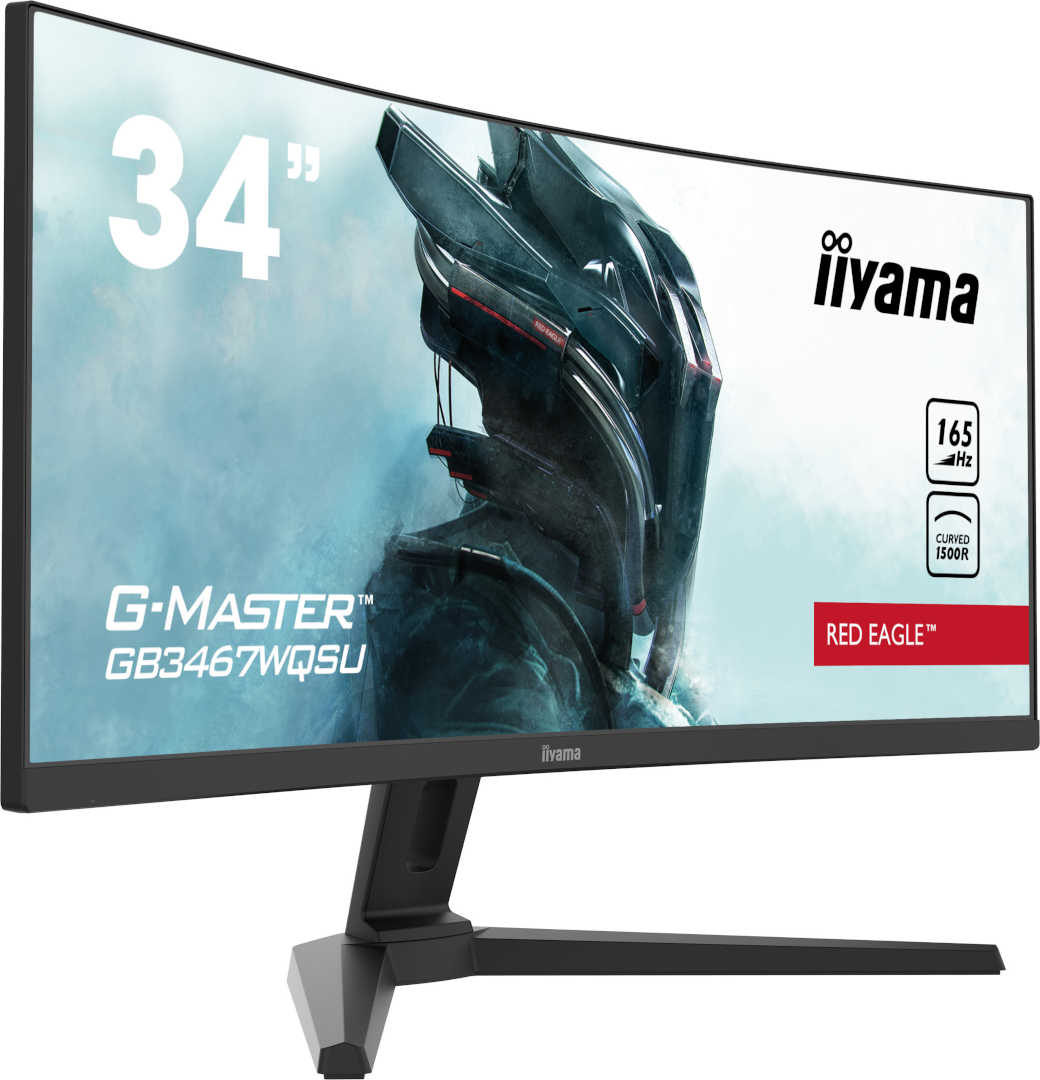 Users can further customise the screen settings using predefined or custom gaming modes. Don't expect a top-notch movie experience as they're both only compatible with the HDR400 entry-level standard.
The G4380UHSU-B1 is priced around 840 euros (£707, ex VAT) while the GB3467WQSU-B comes at 620 euros (£522, ex VAT).