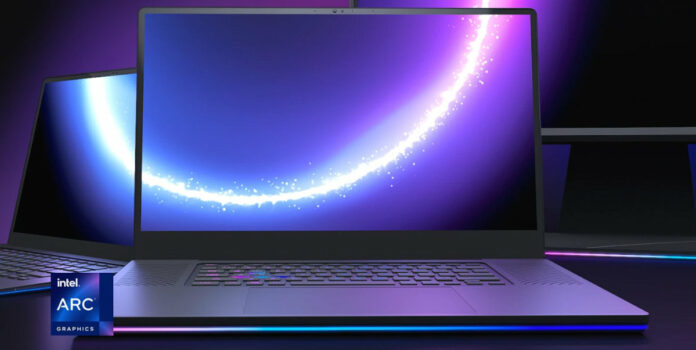 It has been a long time coming, but it appears Intel Arc-powered laptops will finally hit store shelves this May. Prices vary significantly, with Asus and HP offering 2-in-1 laptop variants priced as high as $2,000.
According to listings on BestBuy, the Asus ZenBook Flip 2-in-1 will be powered by Intel's 12th Gen Core i7-12700H mobile processors and A370M from the nascent Arc line-up. The flippable laptop has a 15.6in screen offering a 2.8K OLED display, 16GB of LPDDR5 RAM and 1TB SSD storage, all for $1,399.99.
Alternatively, the HP Spectre 2-in-1 is powered by Intel's 12th Gen Core i7-1260P mobile processors, with the A370M making another appearance. The 16in screen offers a lovely 3840×2400 UHD+ LED display, and there's 16GB of LPDDR5 RAM and 1TB SSD storage. At $1,999.99, it carries a $600 premium over the competition.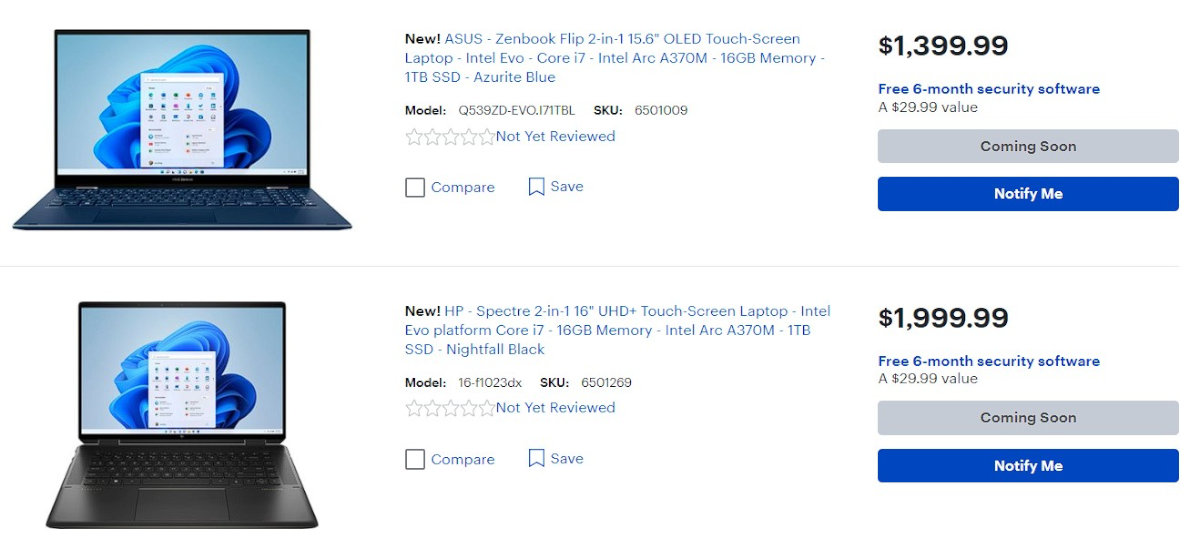 The A350M and A370M are Intel's entry-level discrete graphics card solutions. Under the Arc 3 banner these are intended for thin-and-lightweight laptops. Until recently, A350M has only been available in Asia-Pacific markets. Available inside Samsung's Galaxy Book 2 Pro for now, it showed initial sub-par performance; however BullsLab Benchmark on YouTube managed to squeeze out some untapped performance from the SKU in question.
Both laptops are currently listed as 'coming soon.' Though the fact the laptops are listed at all signals their release in US and UK markets are on the horizon. We speculate these SKUs will be made available this May, with the more powerful Arc 5 and 7 laptops slated for a June release.