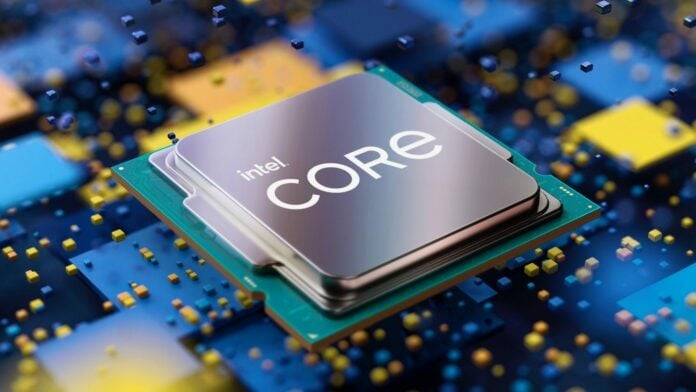 Rumours are abound that Intel will release a bevy of 12th Gen Core processors during the CES 2022 timeframe next week. Part of this release, it is said, will revolve around a slew of mobile processors destined for a wide range of laptops.
Makes sense, too, as high-performance laptops continue to be a growth area for all the major companies – Intel, Nvidia and AMD.
Serial leakers Benchleaks have gotten hold of what appears to be a Geekbench 5 CPU score for the unreleased Core i5-1250P. It is common for laptop makers to be furnished with pre-production chips that they run through the paces before finalising products, and some bright spark at MSI has uploaded the not-to-be-published results some way ahead of time.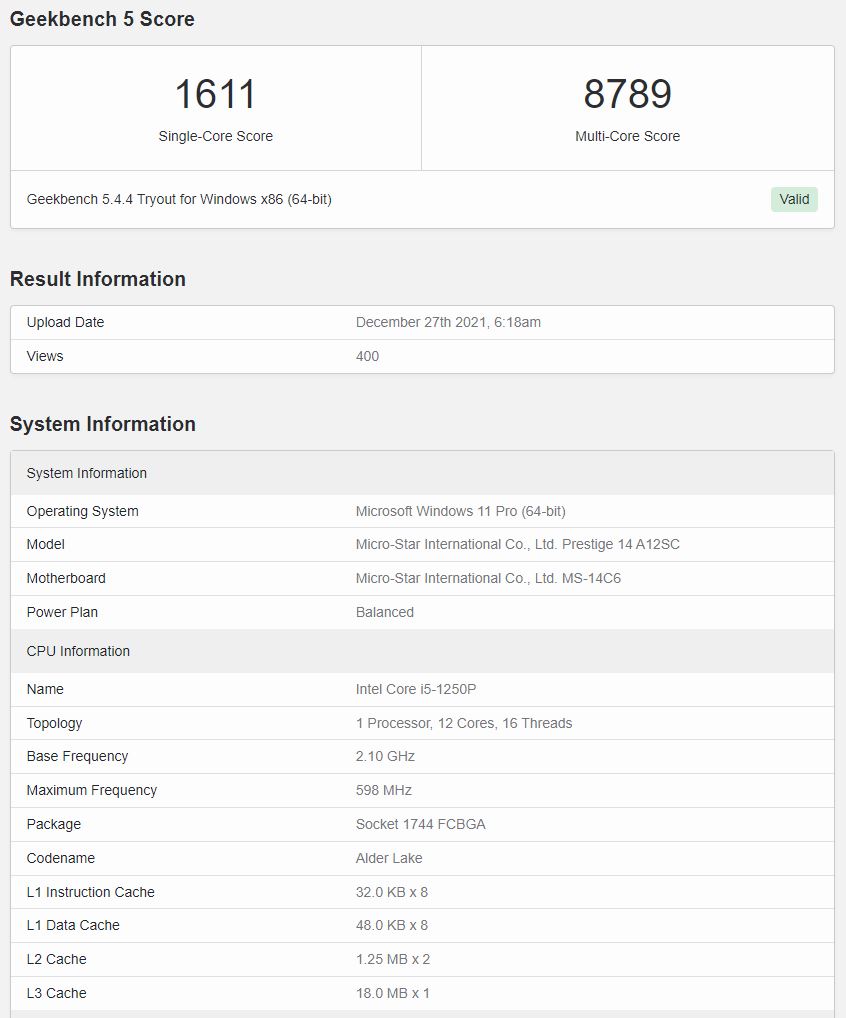 Run on a business-class Prestige 14 A12SC, this Core i5-1250P chip appears to be a 28W offering, meaning its destination is for relatively thin-and-light gaming laptops. The restrained power consumption figures do little to dampen performance, however, as the 12-core, 16-thread part scores solid numbers in the popular test.
Understanding the hybrid nature of Intel's latest processors indicates the chip uses four hyperthreaded Performance and eight non-hyperthreaded Efficient cores.
The posted single-core number fares well against the desktop Core i5-12600K that Club386 reviewed recently. Of course, multi-threaded performance is some way down as we expect the 1250P to rein in all-core frequency considerably, due to its restrained power budget, but any multi-core score near 10,000 indicates solid everyday chops.
Other interesting titbits include a probable 18MB of L3 cache, a relatively low 2.1GHz base clock, and a Socket 1744 form factor also present on upcoming H-series 12th Gen mobile processors.
12th Gen Core has already made quite a splash on the desktop, bringing Team Blue back into the high-performance fold. Laptops offer even more promise, in our opinion, so 2022 is shaping up to be a really interesting year for mobile computing.
Source: Benchleaks.