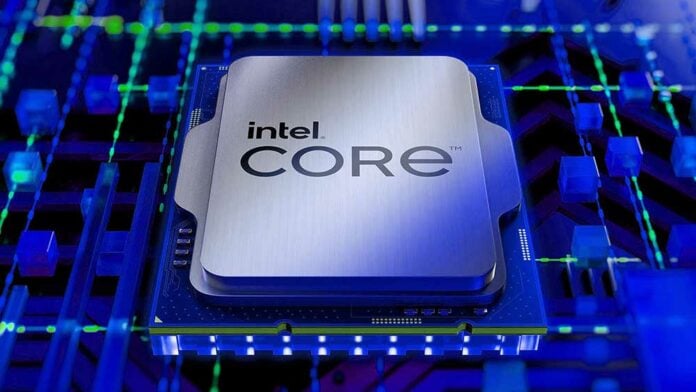 Intel brought high-end mojo with the release of 13th Gen Core 'Raptor Lake' chips recently. Headlined by the impressive Core i9-13900K, productivity and gaming are both excellent. But it won't be the best consumer Intel processor for long. We're adamant a speed-binned version known as Core i9-13900KS is coming in the new year, offering more frequency albeit at higher voltages. Now, we have the first Geekbench submissions to corroborate such thinking, so let's get to it.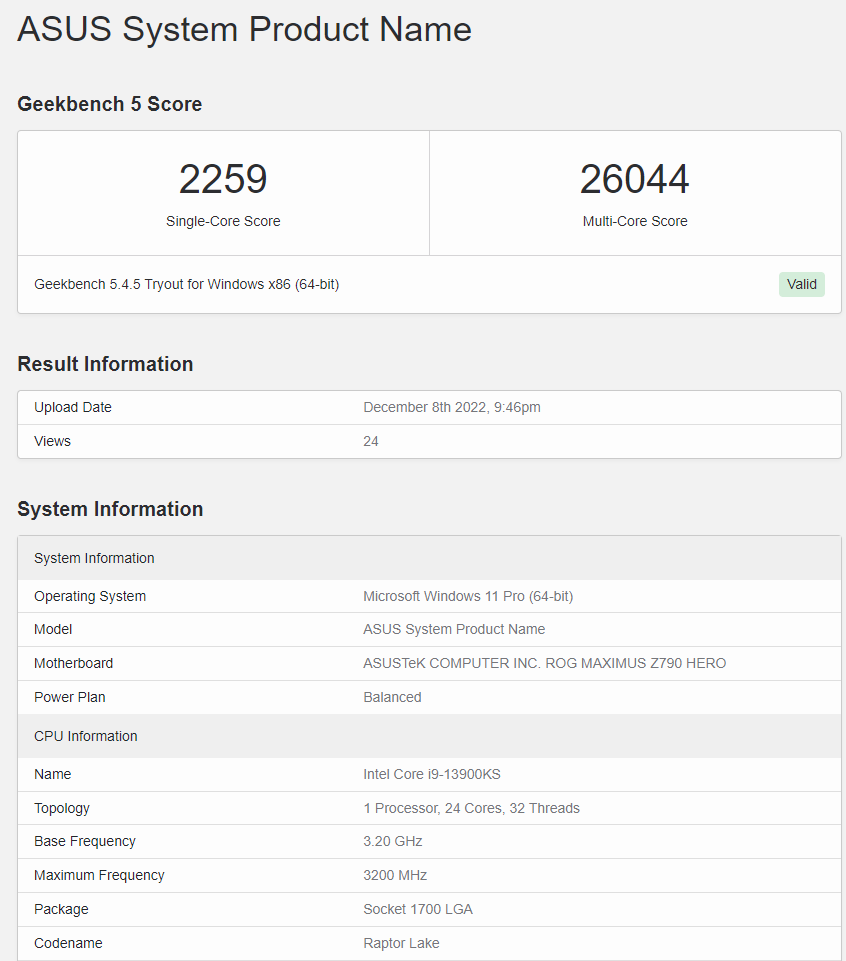 Found on a Geekbench 5 submission uploaded yesterday, said powerhouse is run on an Asus ROG Maximum Z790 Hero – we have one in the labs, too – and produces single- and multi-threaded scores of 2,259 and 26,044, respectively.
Of course, it's easy to spoof CPU IDs for such submissions, but knowing this is indeed an upcoming CPU, we believe the results are genuine. All eyes are on a January 2023 CES announcement.
It just so happens we use Geekbench for CPU reviews here at the Club, so with many provisos in place, such as we haven't tested this chip ourselves and the test system is different, let's plumb these results to our latest graphs.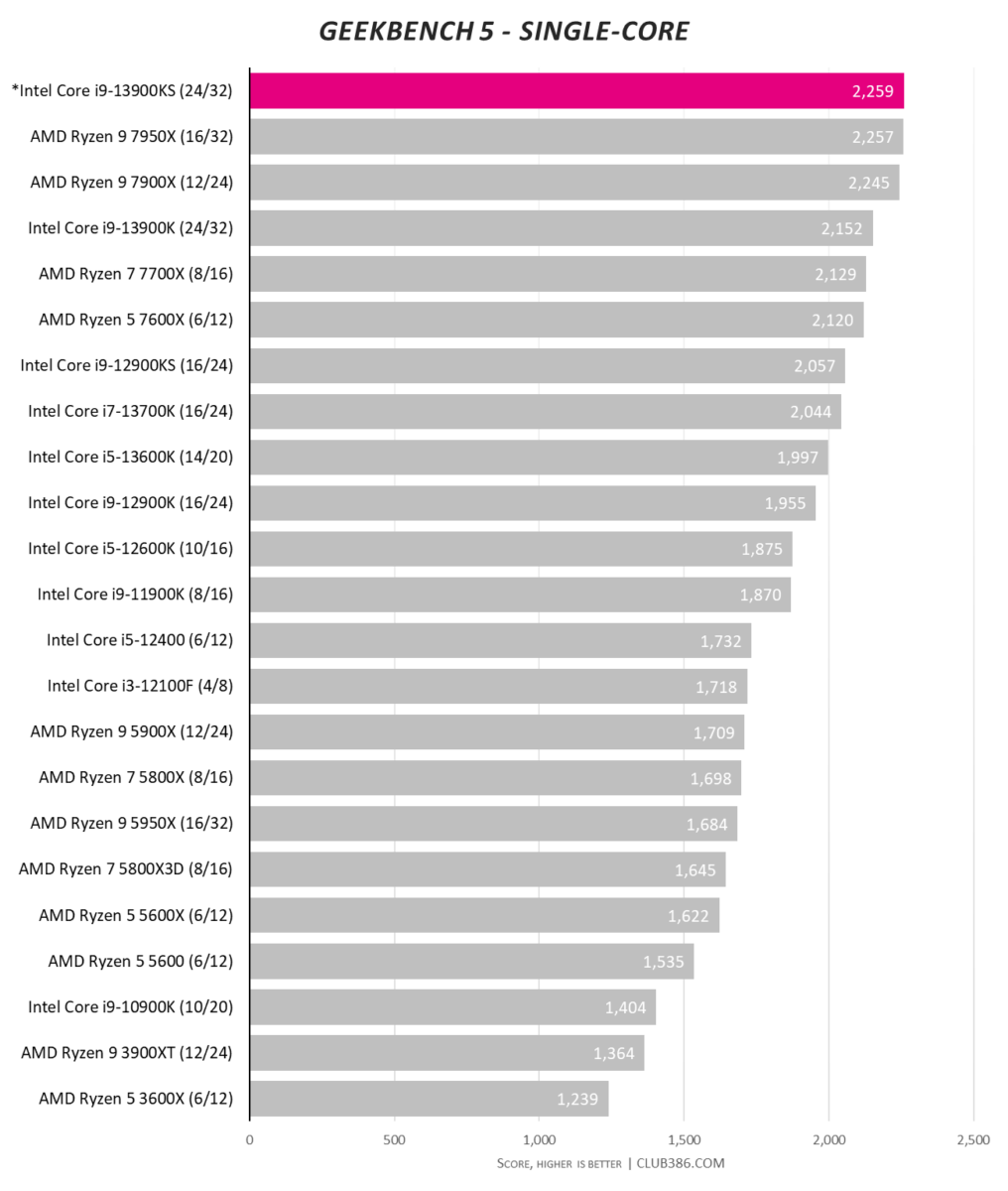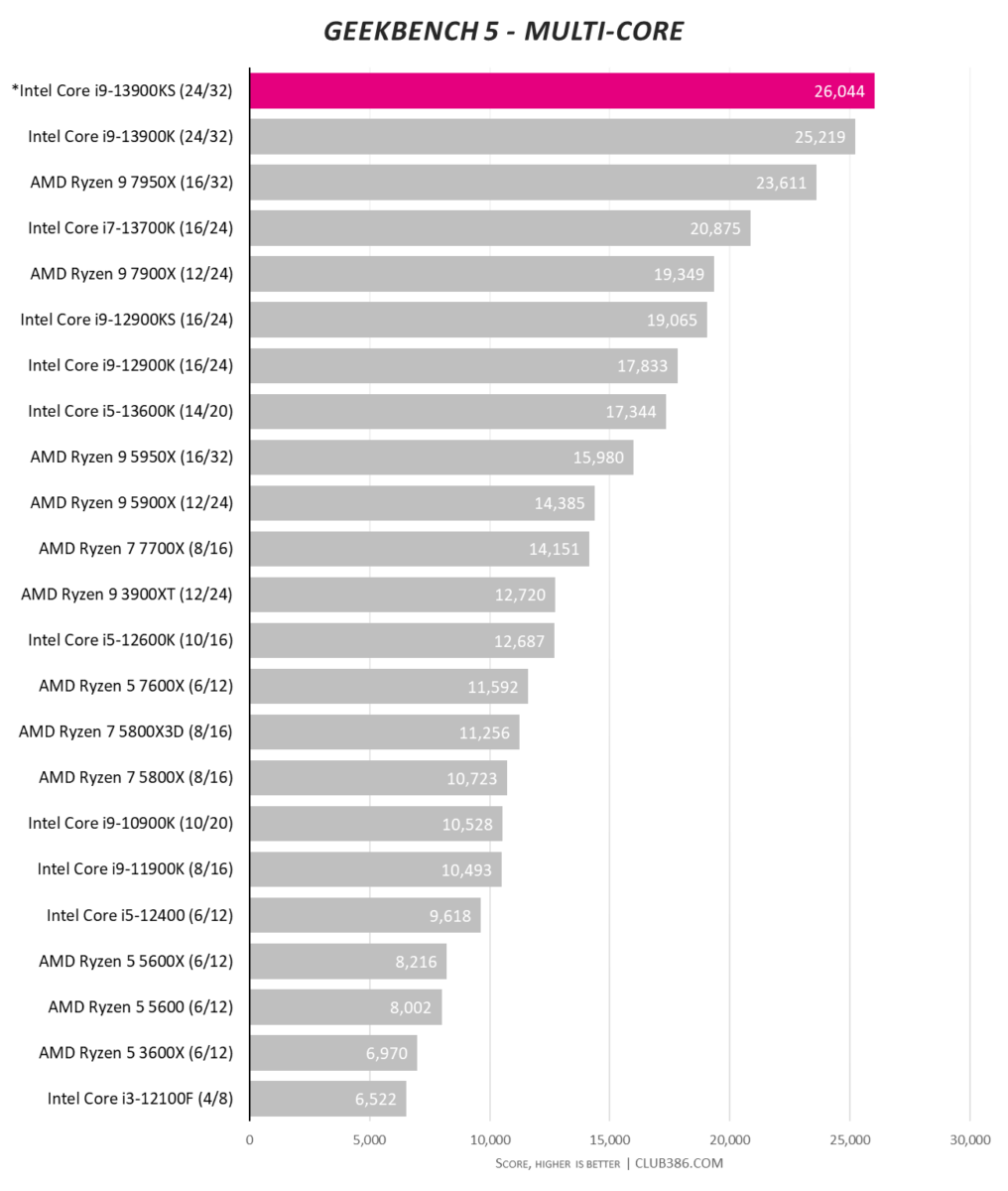 Table-topping results are entirely expected as Core i9-13900KS is, in effect, an overclocked version of the regular K model that performs well. Intel is taking the best silicon and eking out that extra level of performance, which enthusiasts will pay handsomely for. Right now, Core i9-13900K is available for $650/£600, so expect to pony up at least another $100/£100 for the limited-edition chip.