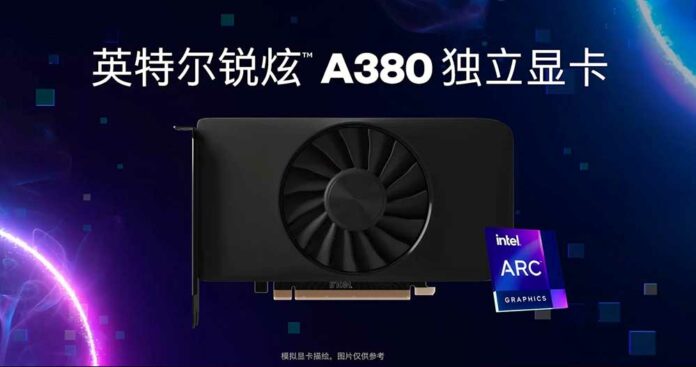 The first desktop Intel Arc graphics cards have officially been launched for the Chinese market. First to roll off the line is entry-level Arc A380, designed to go head-to-head with AMD's Radeon RX 6400 and Nvidia's GTX 1650.
As a reminder, Arc A380 uses the smaller ACM-G11 die measuring 157mm² and shoehorning 7.2-billion transistors. The desktop chip is inherently more powerful than the mobile variant as A380 clocks its 1,024 shaders at 2,000MHz. Memory is also more comprehensive, coming in at 6GB GDDR6 running at an effective 16Gbps.
Knowing the card uses a wider 96-bit bus – mobile is 64 bits wide – leads to 192GB/s of bandwidth. Nevertheless, Intel is able to keep total power down to 75W, meaning cards ought not to require additional power cables from the PSU. Connection to the motherboard is made via a PCIe 4.0 x8 interface.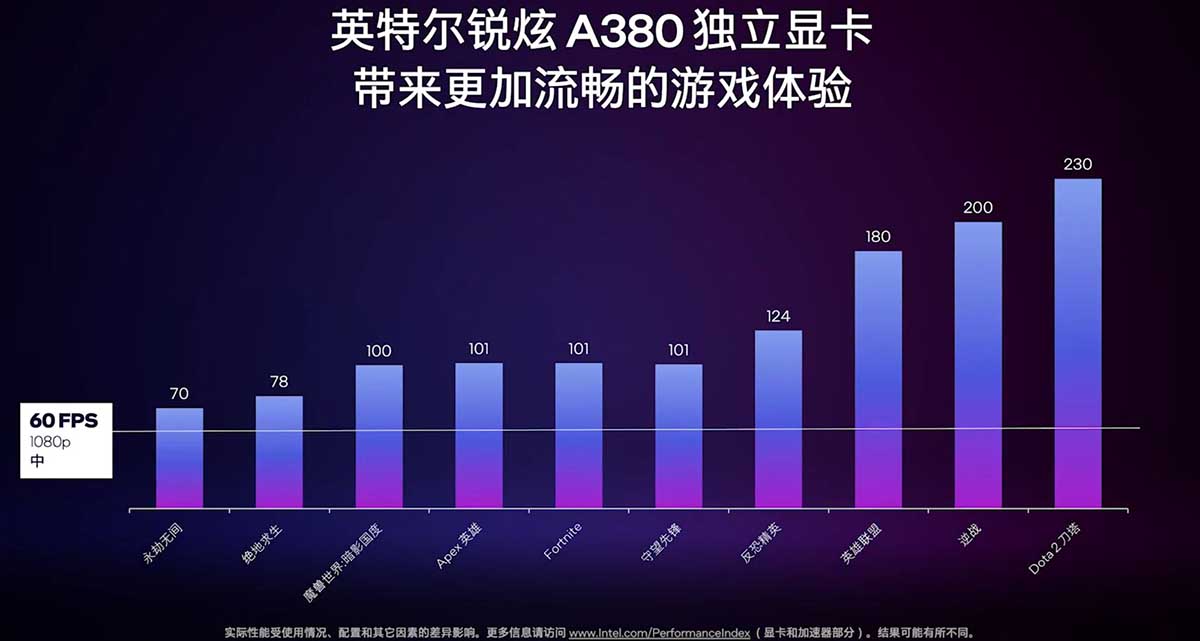 Intel is keen to show Arc A380 off as a capable card for 1080p gaming, though exact in-game settings are not known. Priced at 1,030 yuan (£127), Arc A380 is said to offer "25% better performance per yuan than available competitive offerings as measured by performance on a selection of popular games." Sifting through the notes indicates Intel is comparing Arc A380 against AMD's Radeon RX 6400.
Outside of pure performance Arc A380 supports XeSS technology, the industry's first hardware AV1 encoding acceleration, and four 4K 120Hz HDR displays, up to two 8K 60Hz displays, or up to 360Hz for 1080p and 1440p resolutions.
We'd love to get one in to test, thoroughly evaluating Intel's claims, yet there's been no announcement on channel availability outside of China. We wait with bated breath.