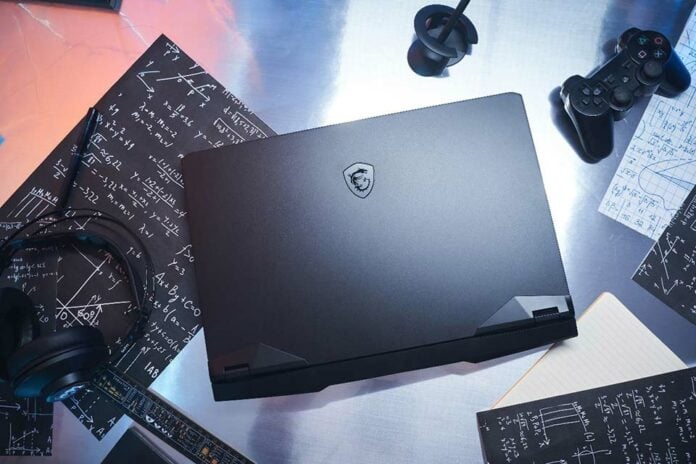 Team Blue invigorated its mobile processor portfolio last year by debuting 12th Gen Core H-series last January and then augmented them with HX-, P- and U-series models in February. This year, all three ranges are announced at the same time, so without further ado, let's see what 13th Gen Core mobile brings to the table.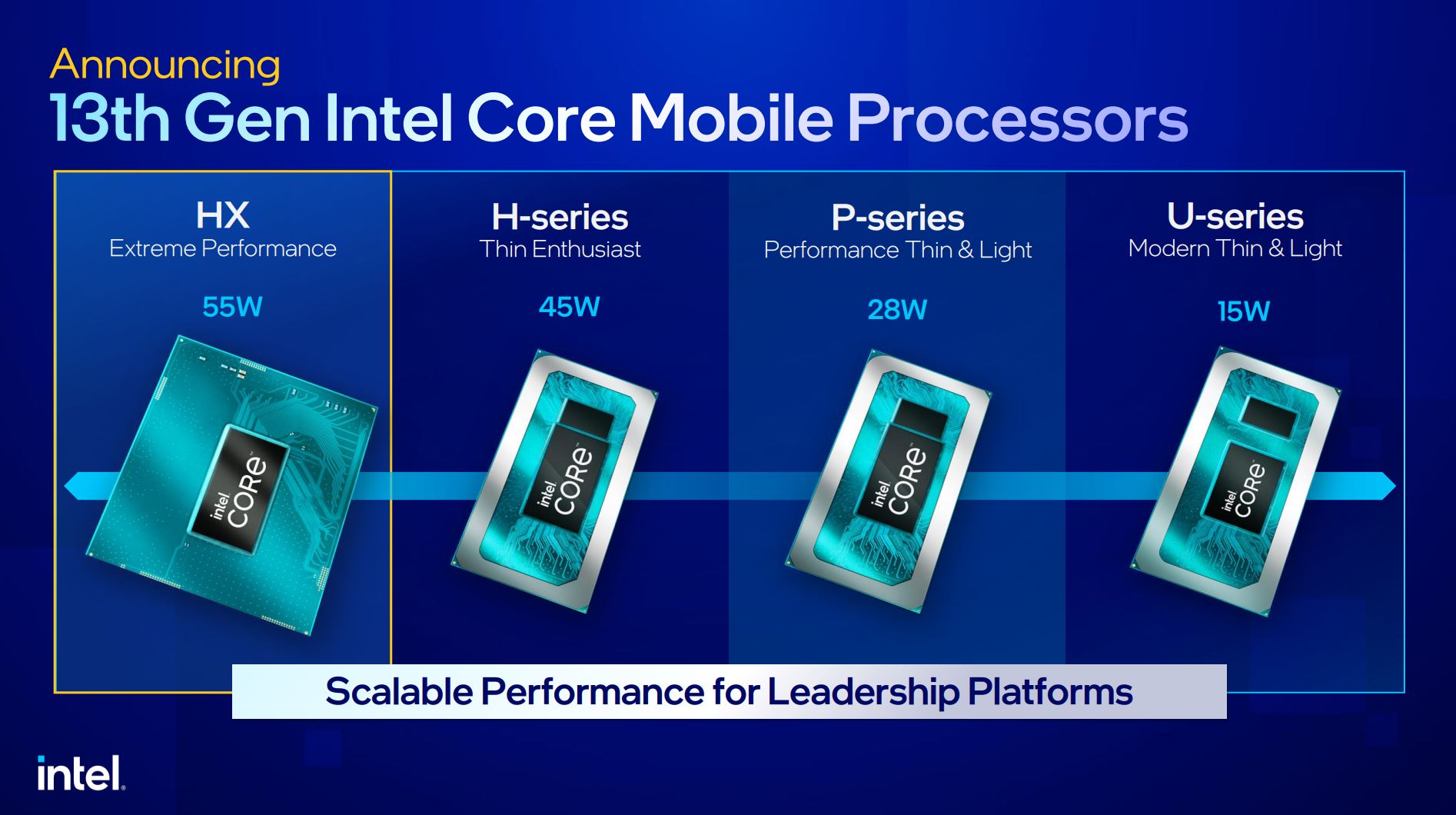 The ranges are self-explanatory to a large degree, spanning high-performance gaming laptops through to thin-and-light models with all-day battery. TDPs follow what we saw last year, save for no 9W offering at this time around. As 12th Gen and 13th Gen share socket compatibility, the transition from one generation to another ought to be straightforward for laptop makers.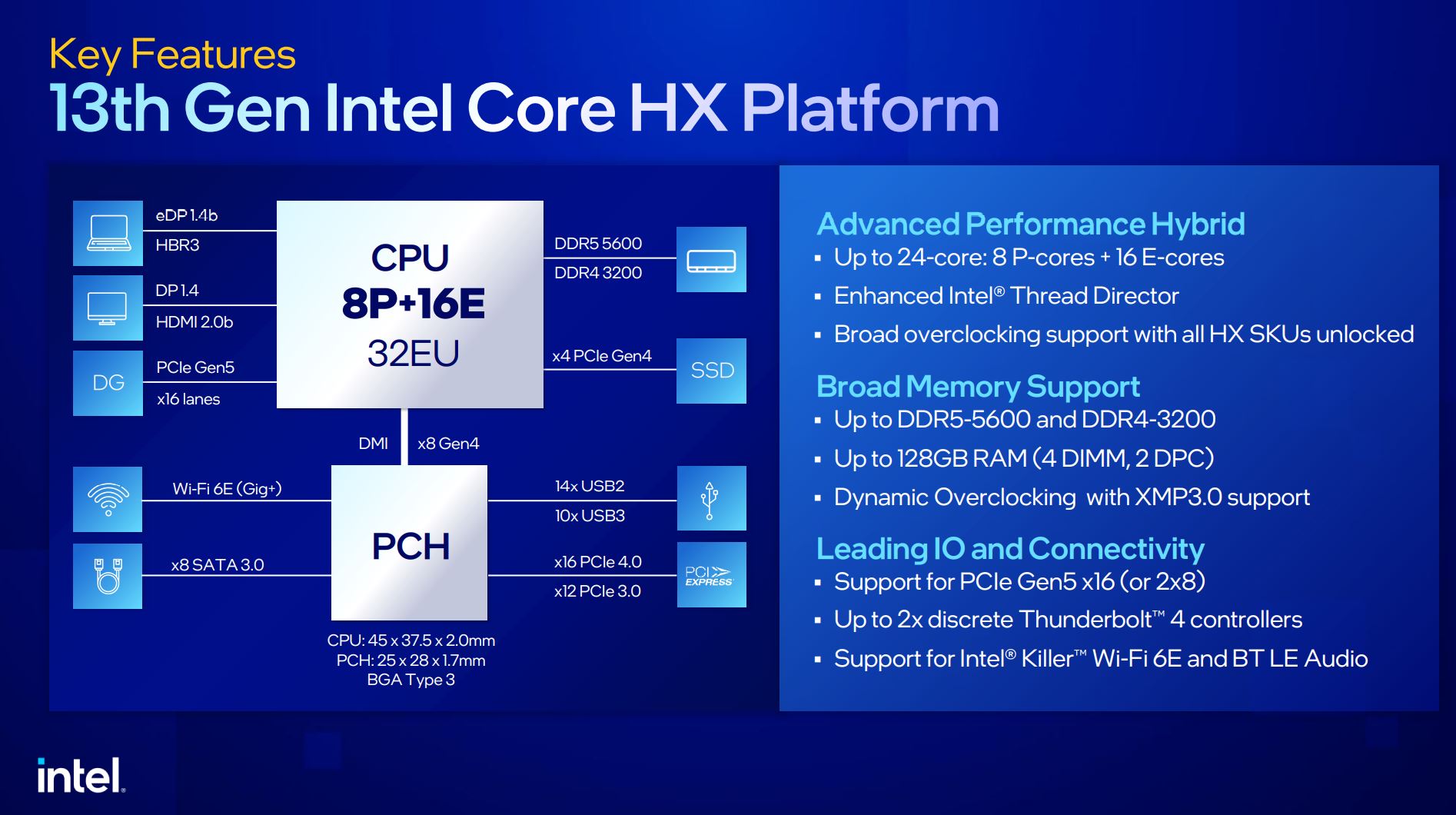 Going big and bold with HX first, Intel follows the desktop evolution by jumping from 24 threads (8P+8E) to 32 (8P+16E). Adding additional performance availed through the Raptor Lake architecture, faster memory, and other general goodness – just as we see on 12th Gen to 13th Gen desktop – means there's definitely more muscle for desktop-replacement laptops of 2023.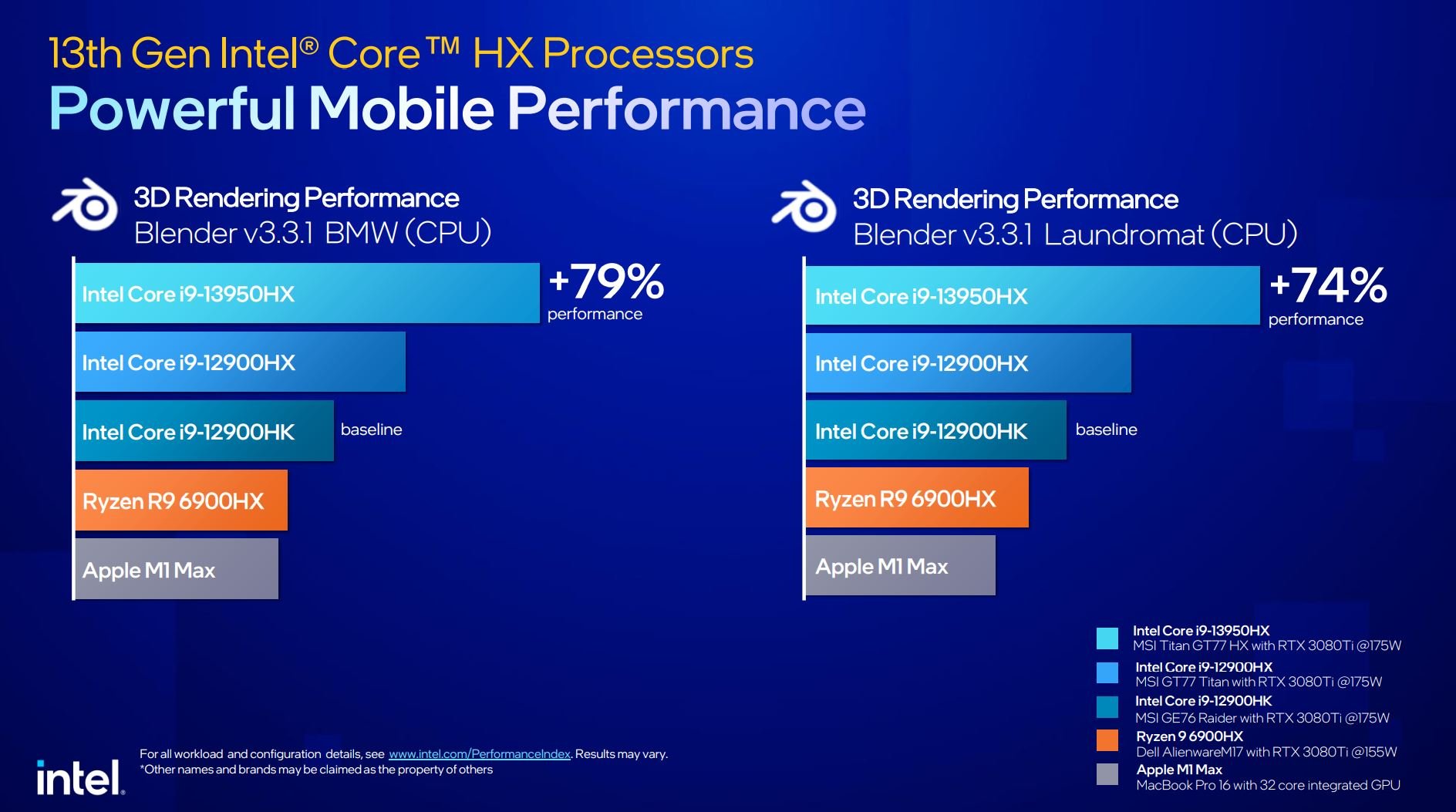 And it's in all-core loads where the new HX's extra chutzpah is observed. Claiming up to 79 per cent more multi-core performance than an already-fast Core i9-12900HX, today's 13950HX wipes the floor with everything we've seen thus far. Impressive stuff, Intel.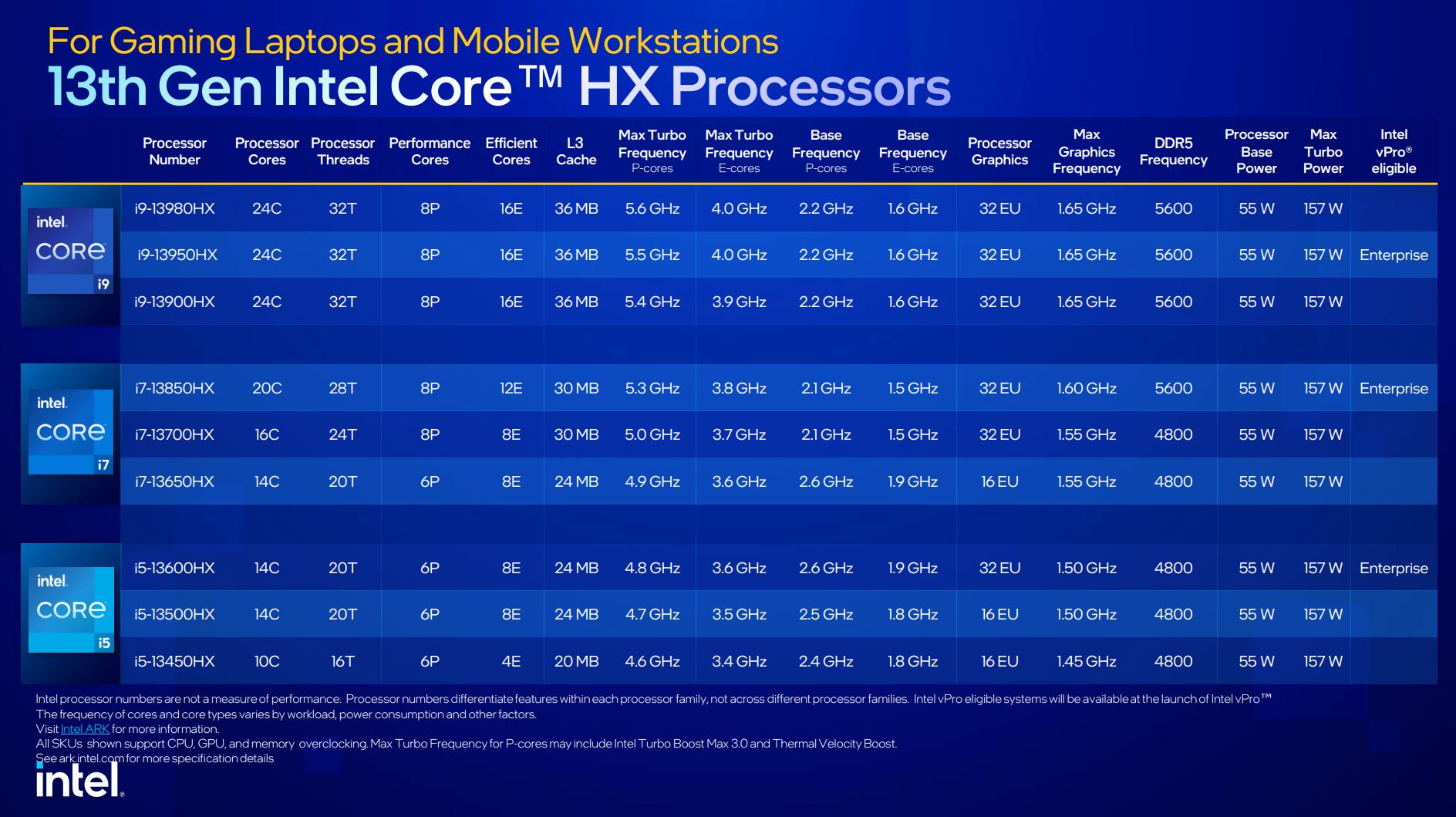 The full chart describes 13th Gen Core mobile models in more detail. There's no free lunch, however, as having up to 32 threads chugging along at high speeds requires more power, up to 157W, to be exact, but that shouldn't alarm you as top-end 12th Gen Core also spiralled to this level when under the pump. As noted earlier, big, beastly laptops from 2022 will cope with the demands of even the Core i9-13980HX.
Knowing what we do about the performance levels of 13th Gen Core desktop, expect a class jump when comparing 2023 to 2022 HX chips. In that regard, Core i5 ought to behave like 12th Gen Core i7, and so on. Today's Core i9 stands alone.
Intel says it has over 60 design wins for premium laptops featuring HX chips, and you will see models from Asus, Acer, Dell, HP, Lenovo, MSI, and Razer in the coming months.