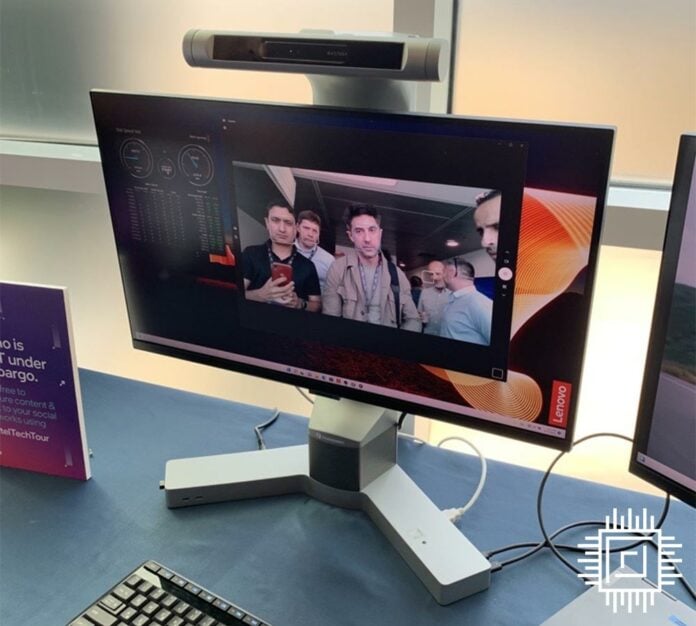 The bulk of the attention at Intel's 2022 Technology Tour here in Israel is understandably centred around upcoming 13th Gen Raptor Lake CPUs, yet for a company of this magnitude, you can always be certain that R&D dollars are being doled out on all sorts of unexpected concepts.
One such example is this peculiar-looking monitor stand. Designed to showcase what partners could do with Intel's Thunderbolt 4 interface, the stand is intended to house any VESA-compliant PC monitor measuring up to 34in.
Third-party monitor mounts have been gaining popularity in recent years, with users seeking extra flexibility over in-the-box solutions that do little other than hold a monitor up. Intel's ambition is for manufacturers to augment improvements in monitor positioning with a raft of value-adds enabled via the high-speed Thunderbolt interface.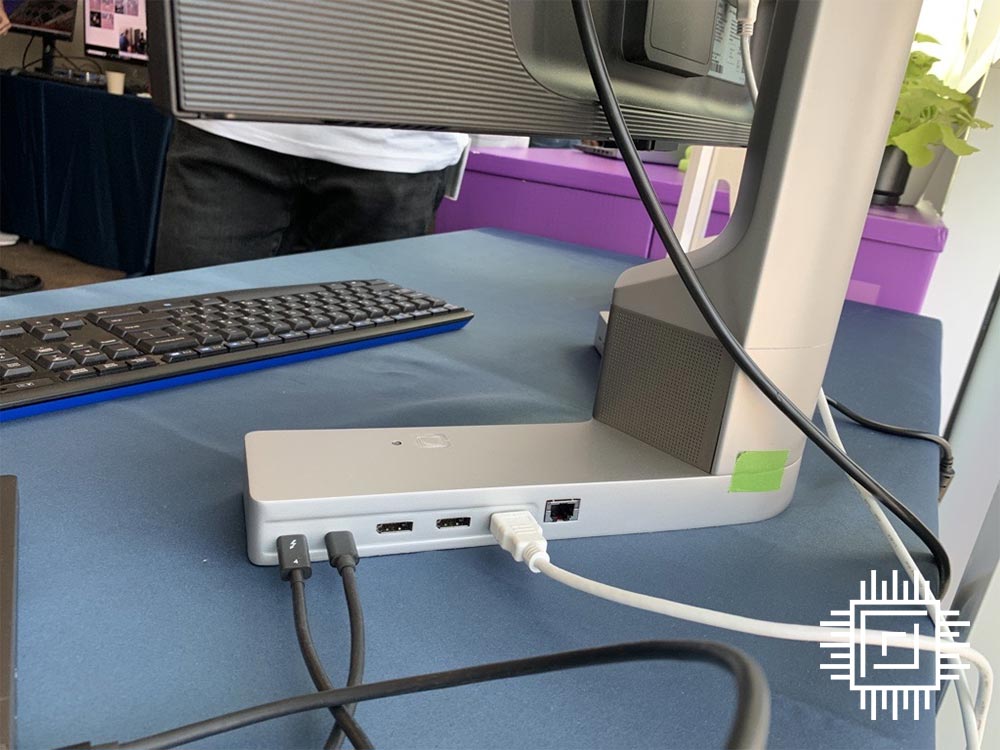 Port selection on this concept is merely an example – manufacturers would be free to outfit such stands as they see fit – but with 40Gbps bidirectional bandwidth, support for multiple devices would be quick and easy, with enough juice to charge a docked laptop.
Intel's mock-up also includes a built-in speaker and a depth-sensing webcam that, at the very least, is better than the basic cameras integrated into most modern monitors.
Whether or not the stand concept has legs (excuse the pun) remains to be seen, but with a little work in the aesthetic department, a Thunderbolt-enabled monitor stand could present some useful benefits. One to watch for 2023, perhaps.