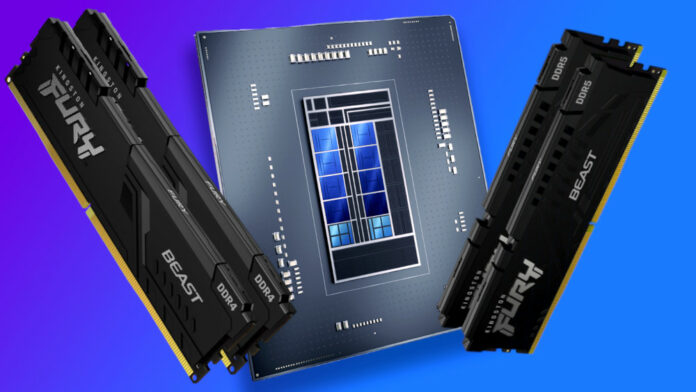 Next-gen CPUs are nearly upon us. AMD has fired first with a thorough overview of Ryzen 7000 Series, and now we await Intel's 13th Gen retort. It's going to get spicy and forward-looking DDR5 memory will play an important role. In this regard, Intel seems to be raising the bar as new leaks indicate motherboard compatibility with up to DDR5-6800 modules.
Our colleagues at Videocardz managed to get hold of some Z790-based board specs where we can see a memory support list for both DDR4 and DDR5 models.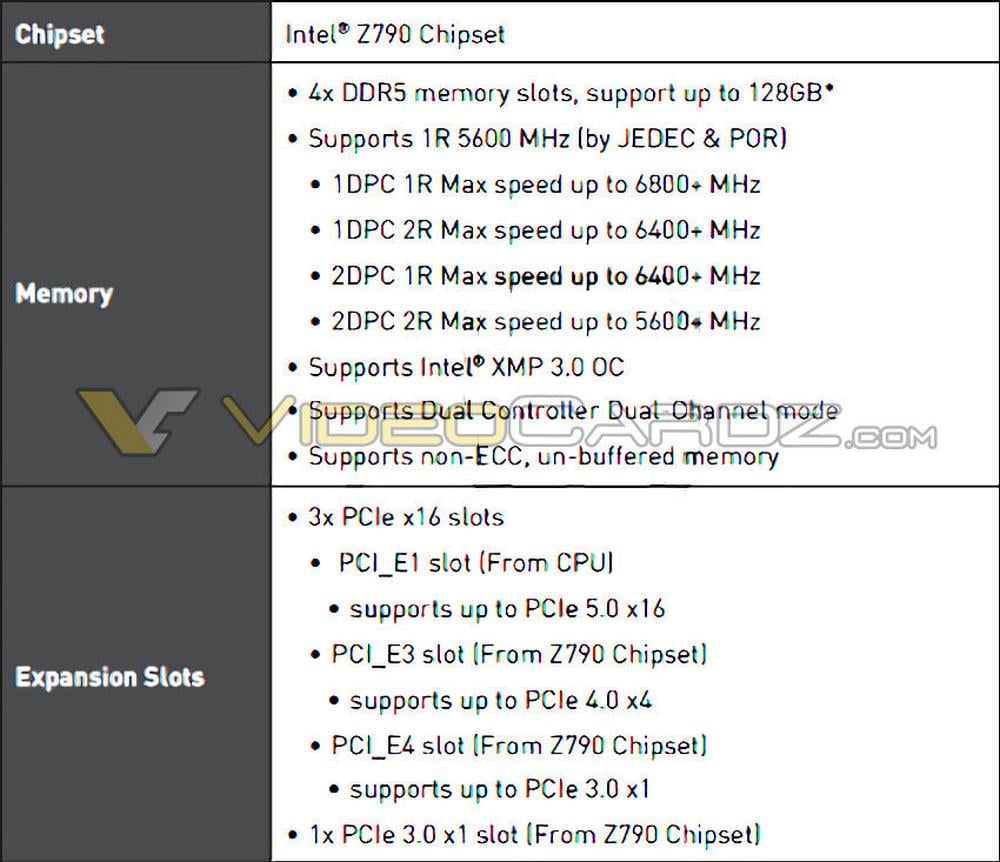 For single-rank RAM, speed can go up to 6,800MT/s when using one module per channel or 6,400MT/s with two modules, and up to 6,400MT/s on dual-rank memory when populating one DIMM per channel.
The worst-case scenario arrives when you install two dual-rank modules on each channel which pushes speed way back to JEDEC 5,600MT/s. To avoid any headaches, just remember that for each memory channel, a single rank allows up to 6,800MT/s, dual rank offers 6,400MT/s, and quad-rank sits at 5,600MT/s.

For DDR4 we find support for up to 5,333MT/s in single rank, 4,800MT/s in dual rank, and 4,000MT/s in quad rank. These are much higher transfer speeds than JEDEC DDR4-3200 thanks to more mature memory controllers. Note that for both RAM standards, maximum frequency may vary between boards depending on tolerances and build quality of each manufacturer. This means that boards supporting even faster memory are not out of the question.
Both DDR4 and DDR5 motherboards include a maximum of four DIMM slots allowing up to 128GB of memory in dual-channel mode. They also feature XMP 2.0 and 3.0 depending on RAM generation.
Expect a plethora of DDR5 memory kits claiming optimisation for upcoming platforms, but the key differentiator, we feel, is that next-gen Intel boards will offer a choice of either DDR5 or existing DDR4, whereas AMD AM5 favours DDR5 exclusively.